The install for the Watershed show in Milwaukee is getting closer to completion. Six days to go.. Here are some photos of the progress. The show opens Friday, January 28th 5:00-8:00 if you're in the Milwaukee area.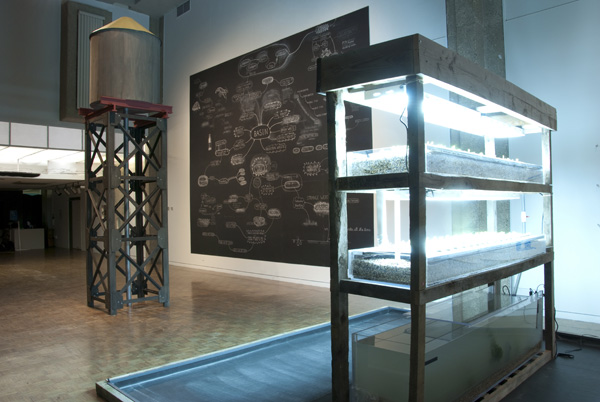 (foreground) "The Future of Farming" (aquaponic sculpture/fish-vegetable farm system by
Sweet Water Organics
.)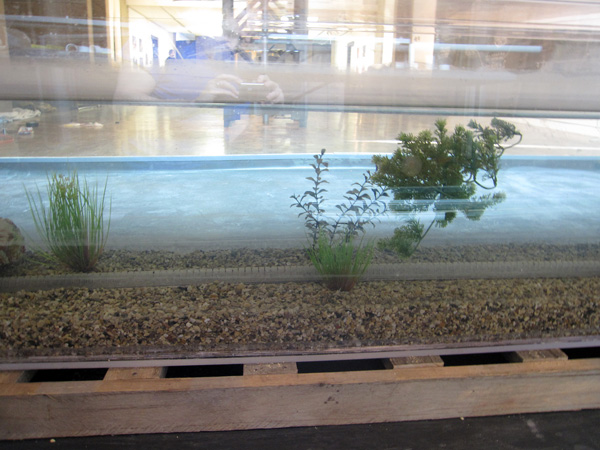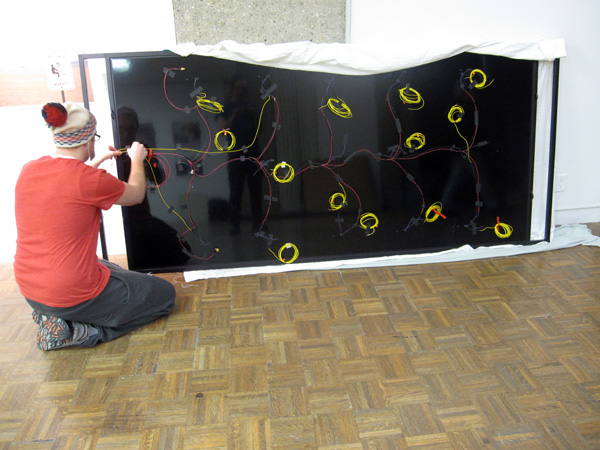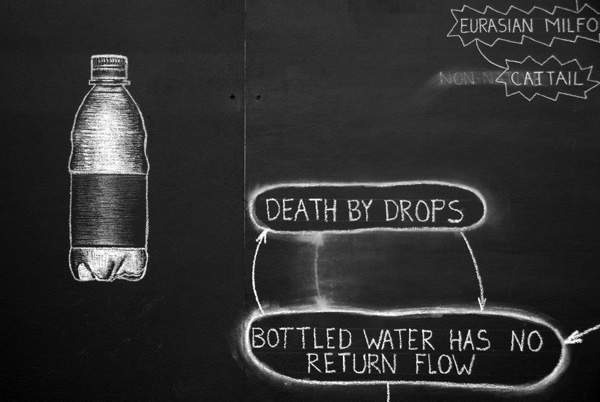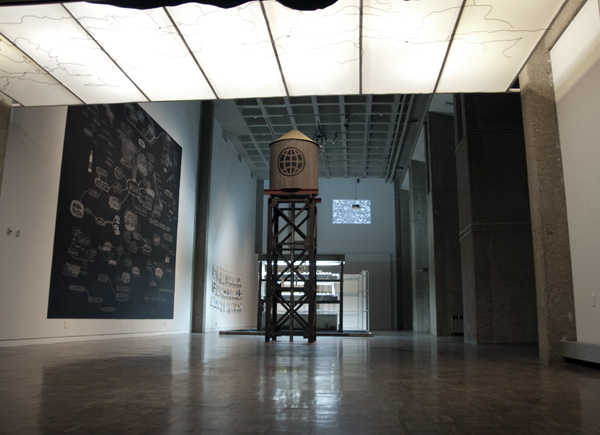 "Tower of (Water) Power" by Raoul Deal and Nicolas Lampert.
Far left: "Basin", black board chalk drawing by Lane Hall, Nicolas Lampert, and Raoul Deal.