Seen around Bed-Stuy, historically predominant African-American neighborhood, in Brooklyn, NY. Begs the question…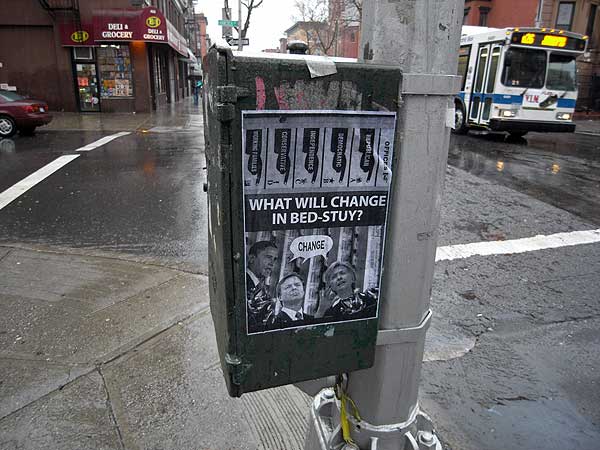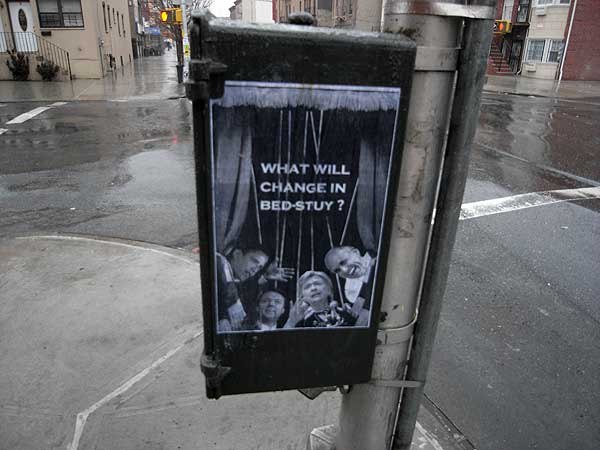 The neighborhood has been forgotten and downright neglected by city institutions for decades, yet in recent years there has been interest in renovations of buildings and infrastructure. Most of this activity is a result of people relocating themselves to this neighborhood. The neighborhood is going thru a serious "revitalization". Many new condos are being built, empty lots are no longer so. And there is a different class and culture are taking root here.
So, as happens in NYC, things are always changing.
What change will this election year bring for Bed-Stuy, who knows?
I can't imagine it will be much more than the usual steamrolling of existing community for more affluent ones.
Did I mention that the neighborhood has one of the highest rates of incarceration and recidivism in NY?