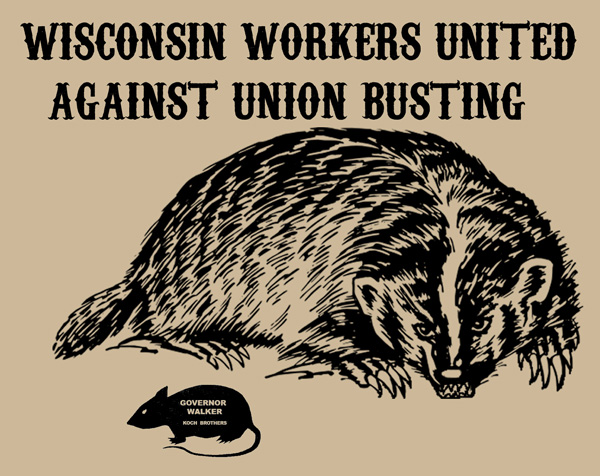 The massive labor protests in Madison have not slowed down during week two. The State Capital is still packed and massive rallies are taking place outside. Huge numbers are expected this Saturday. The right-wing/corporate assault on collective bargaining has touched a nerve and set off a major protest movement that is now expanding to Ohio, Indiana, PA, and beyond. Above, is the first image that I made in response to the events taking place in Wisconsin. Colin, I, and others plan to screenprint like mad over the weekend. We will post images and down-loadable graphics on the Justseeds blog soon!
Feed the protesters in Madison!
Ian's Pizza on State Street (
www.ianspizza.com
) has been delivering hundreds of pizza to people demonstrating inside the Capital everyday. Call Ian's Pizza (608) 257-9248 (then press 1) to donate a pizza to those occupying the Capital.