These are pictures I culled from IO9 of the Red Dawn movie remake (creatively titled "Red Dawn 2010") , where Russia and China invade the old USA. This one, like the first one, seems to be really drawing on right wing fear.
I thought I might be able add something witty to this, but the pictures are kind of fascinating… an aesthetically dumbed-down Shep Fairey with thoughtful slogans like, "Be Disturbed at Not Understanding". I am!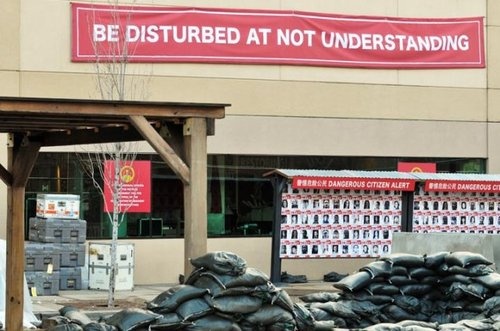 (Pictured: Pontiac, Michigan)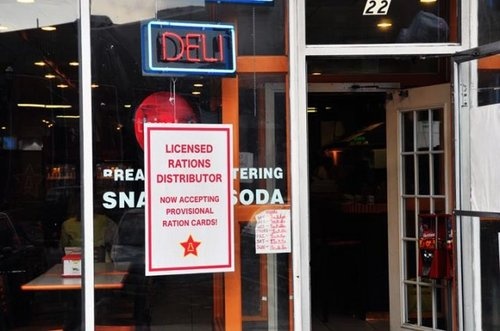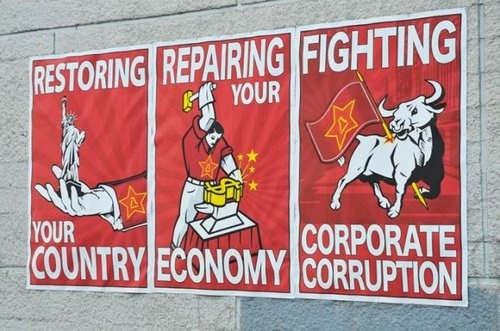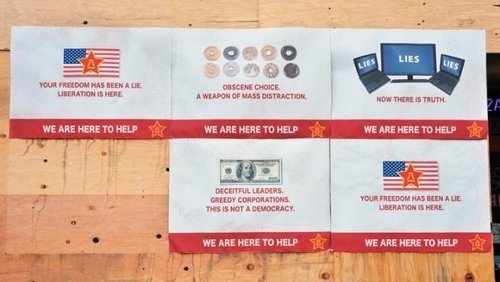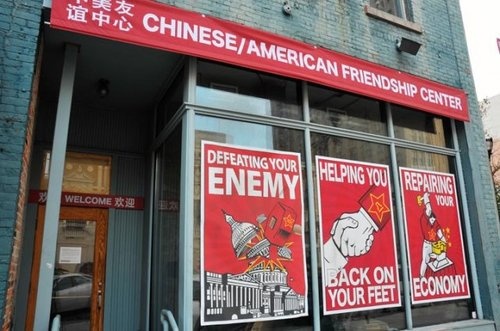 (Photos originally from the
Red Dawn 2010 fan website
)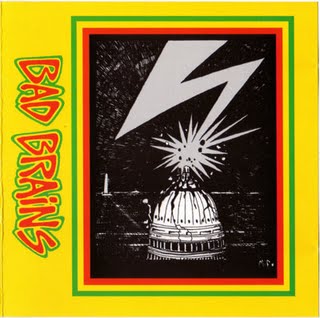 Bad Brains did it first, and better!