Join Us for a Documentary Screening & Discussion at ArtRage Gallery
In collaboration with ArtRage Gallery and Syracuse Cultural Workers, Unchained is hosting a screening of the 1973 documentary Three Thousand Years and Life. After the documentary screening, join a discussion with representatives from Unchained about current conditions in New York State prisons and the work, led by currently and formerly incarcerated people and their loved ones, to improve them.
When: Wednesday, May 31st @ 7 PM
Where: ArtRage Gallery, 505 Hawley Ave, SYRACUSE
This event is free to the public, and Unchained will be accepting donations throughout the night.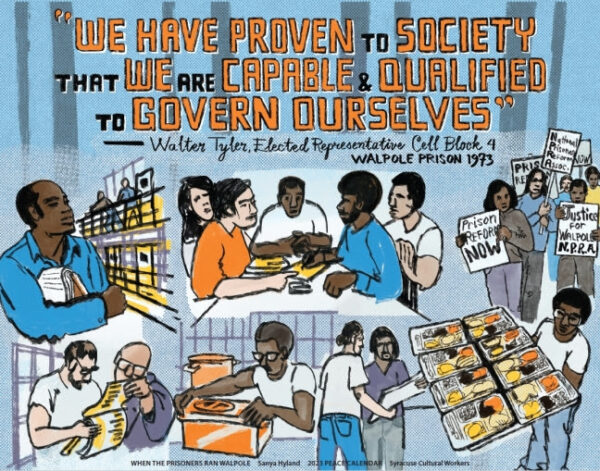 About the Documentary
A remarkable, largely-forgotten, experiment took place at the maximum security Walpole Prison, MA in 1973. The prisoners ran Walpole for nearly two months – transforming one of the most dangerous prisons in the country into one of the least violent, until pressure from the governor and the prison guards union shut the experiment down.
In the fall of 1972, the men incarcerated at the state prison in Walpole, Massachusetts organized themselves into a labor union—the National Prisoners Reform Association (NPRA). In March of 1973, when Walpole's guards went on strike, the NPRA took over the prison and ran it peacefully for two months. Seizing on the opportunities provided by the guards' strike and by a radical new Commissioner of Correction, John Boone, Walpole's prisoners launched an extraordinary struggle for self-determination and an important chapter in the movement for prison abolition.