Our 12th pack of free fonts designed by the artists and cooperative members of Justseeds. This installment includes two fonts, Amandla from Josh MacPhee, and Kiki via Alec Dunn.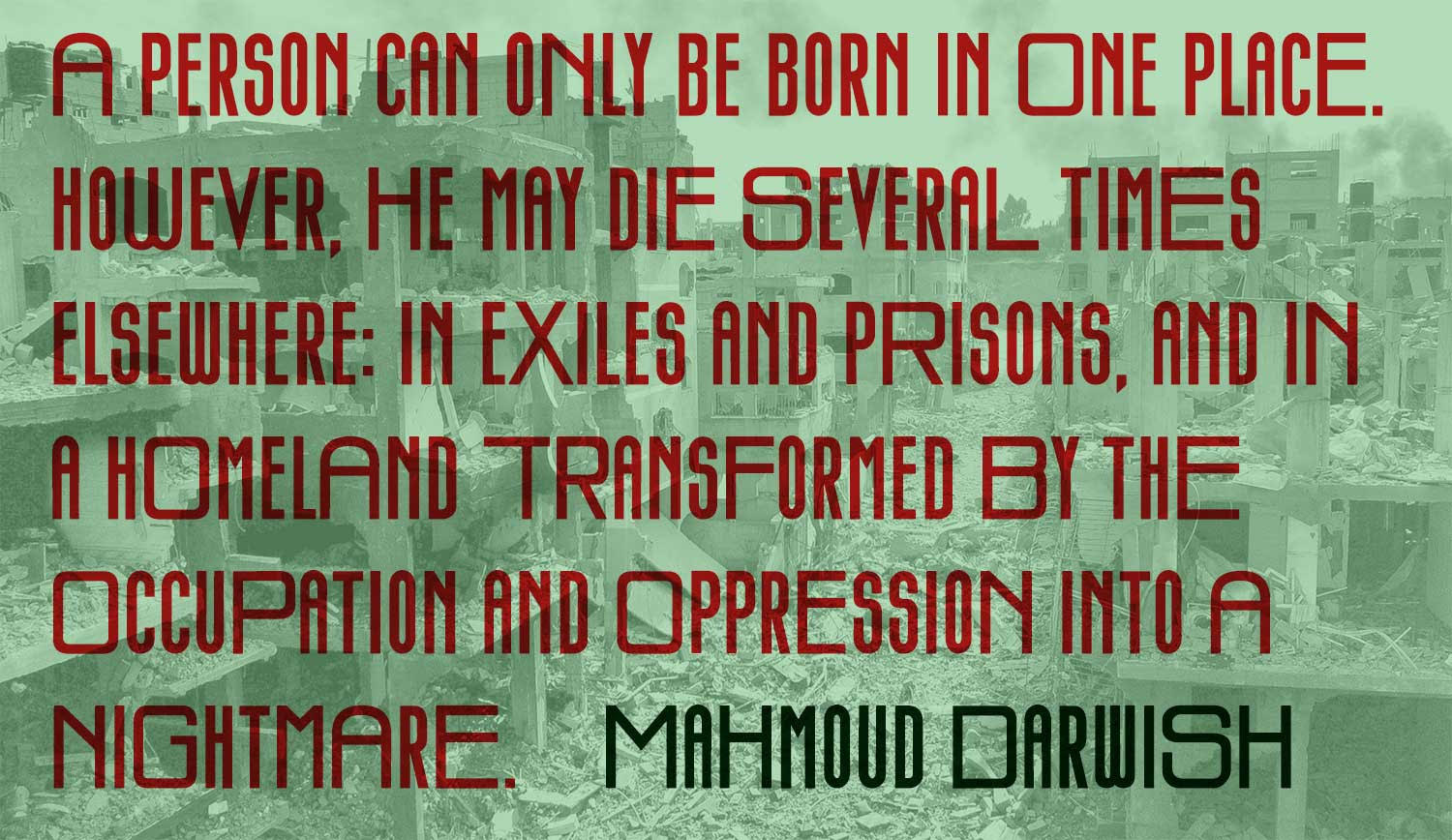 Josh: "I derived and evolved this font from the cover of a 70s afro-boogie record by the South African group The Juveniles. I've re-dubbed the font Amandla in celebration of the role popular music played in the movement against apartheid."
Alec: "Kiki was based on a banner in the background of a photo by the Italian movement documentarian Tano D'Amico, from the late 1990's [detail of the photo below]. The hand painted protest banner consisted of a basic sans serif font of erratic weights with big circular punch outs that looked something like bullet holes. The irregularity of the font (the skinny 'R', the thick 'E') didn't work all that well when put to other uses. I then tweaked and evened it out, inspired by the form and shapes of a cat. Titled Kiki in honor and memory of my dearly departed friend."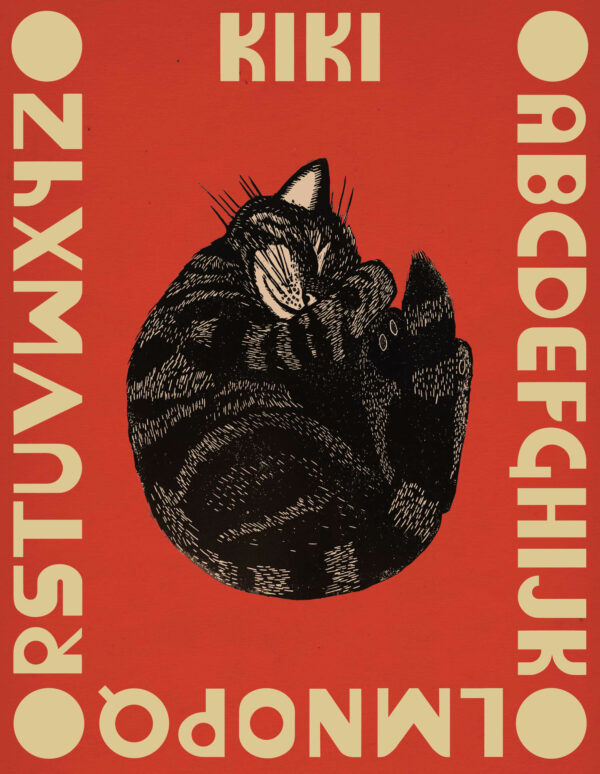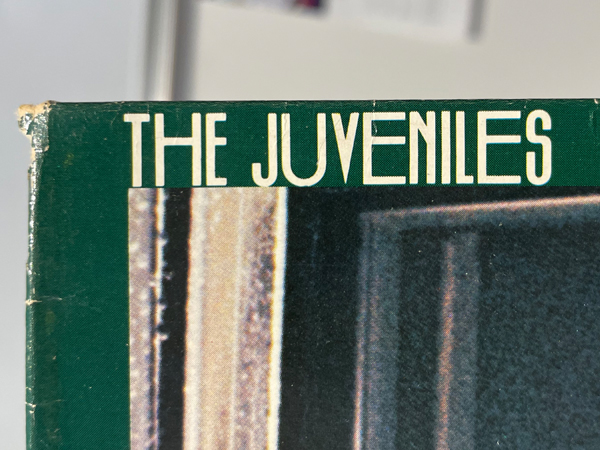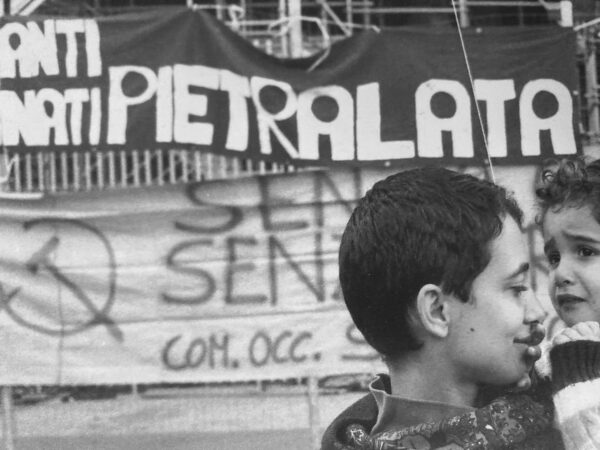 All fonts are licensed under a Creative Commons Attribution-ShareAlike 4.0 International license (CC BY-SA). This Creative Commons license means that these fonts can be used, shared, and adapted; attributed when appropriate; and any adaptations must fall under the same license. This license enables reusers to distribute, remix, adapt, and build upon the material in any medium or format. If you remix, adapt, or build upon the material, you must license the modified material under identical terms.
These fonts can be used for activist projects of all sorts. These fonts can be used for liberatory social and cultural productions. These fonts are not for sale and must be shared freely.
If you have questions about using a font please contact us at graphics@justseeds.org.
These fonts are part of the Justseeds Open Type Project
Against a duo-toned photograph of a bombed city, perhaps in Gaza, the Amandla font is used for the following passage: "A person can only be born in one place. However, he may die several times elsewhere: in exiles and prisons, and in a homeland transformed by the occupation and oppression into a nightmare. — Mahmoud Darwish."
A curled up black and gray cat sleeps soundly while an alphabet of letters marches around her, in the Kiki font.