The third in a series of free font packs designed by the artists and cooperative members of Justseeds. This third installment includes a hand drawn typeface by Kill Joy (pictured above and with a text sample below) that was adapted from Kill Joy's 'Healing' poster series (that series is available for sale here and as a downloadable graphic here). Also included is Interkosmos–a science fictional font by Alec Dunn that was derived by the '70s-era decorative work of Brutalist architect Klaus Franz. And to round out the pack is Rise Up, a hand drawn font by Josh MacPhee that was originally made for the book Why Don't the Poor Rise Up? Organizing the Twenty-First Century Resistance (by Ajamu Nangwaya and Michael Truscello and published by AK Press in 2017).
The attached zip file contains 3 OpenType fonts.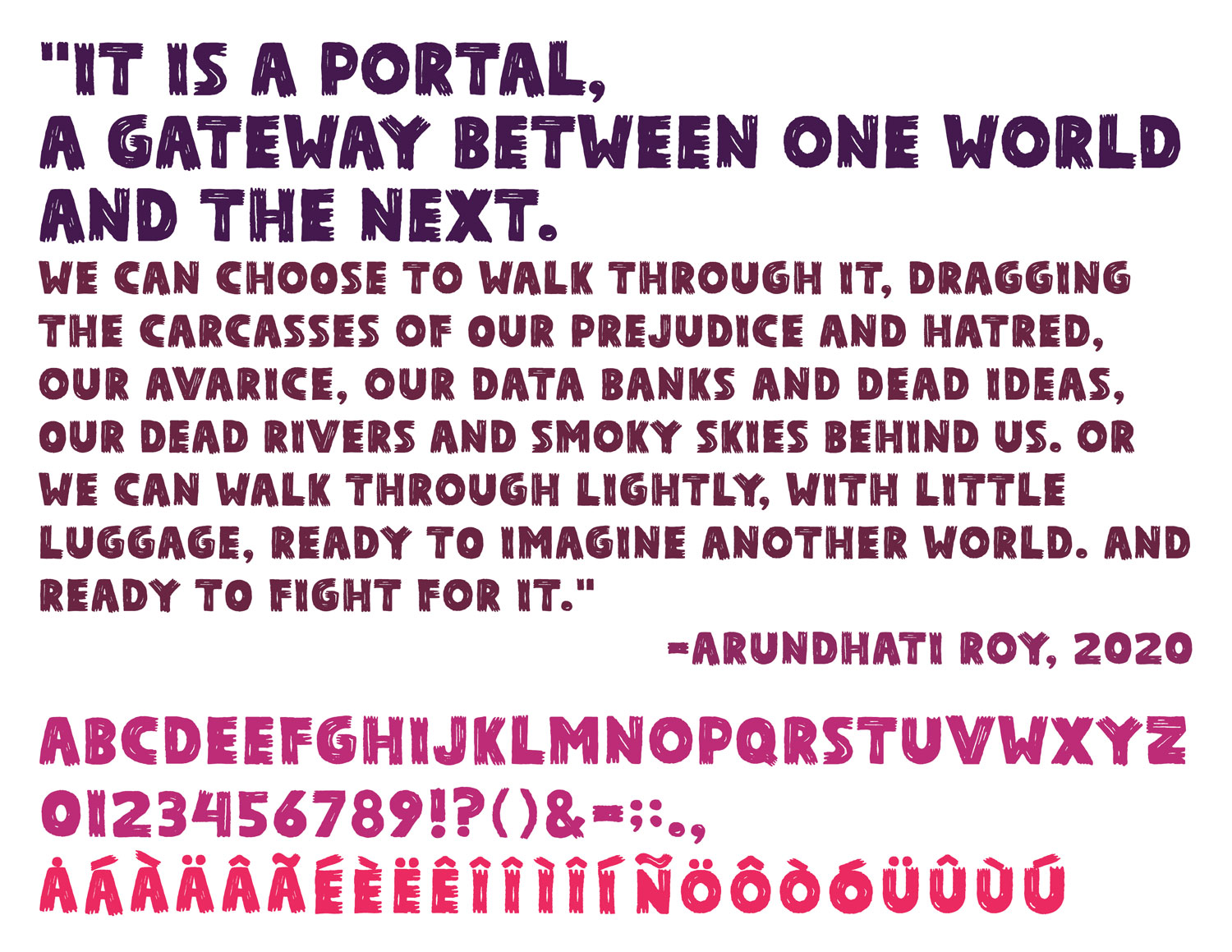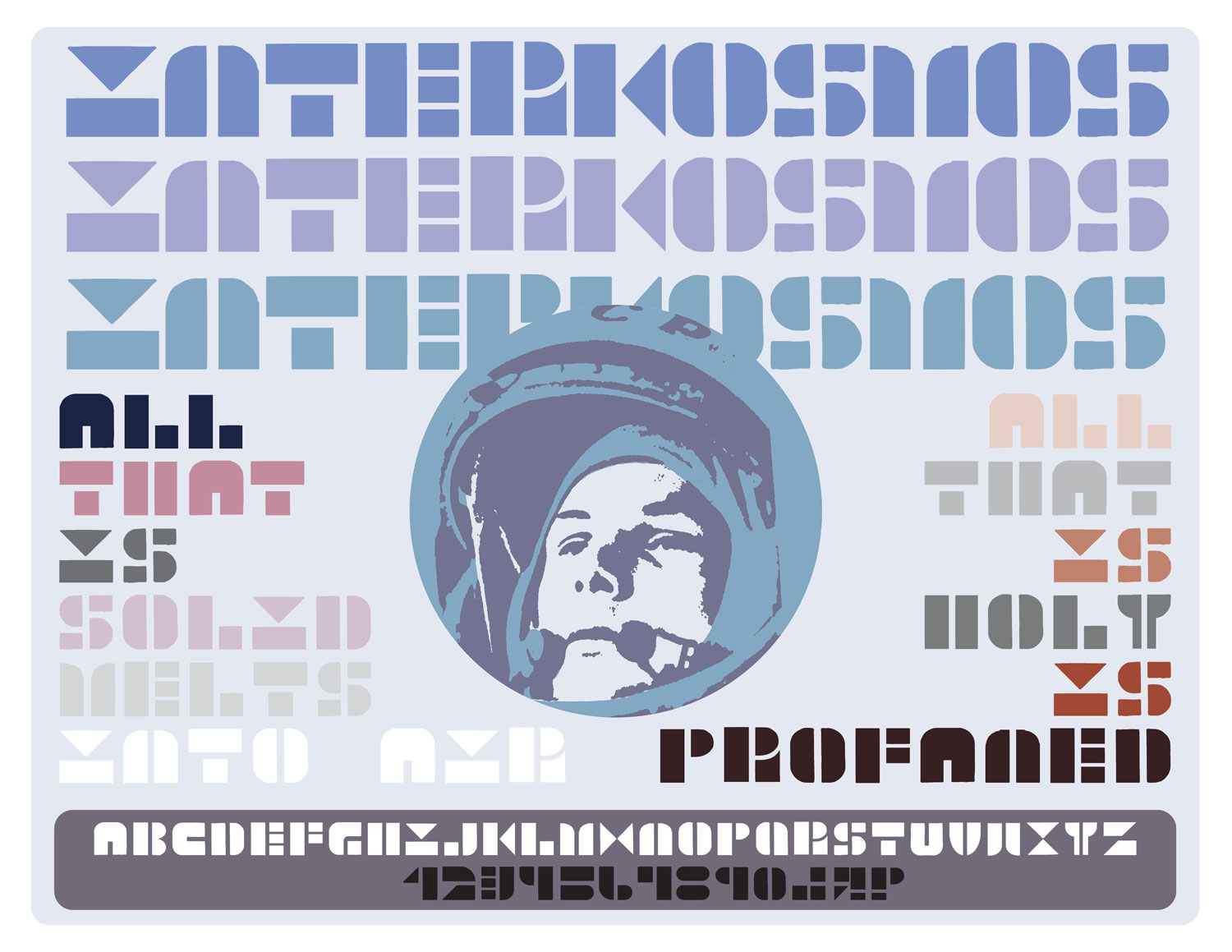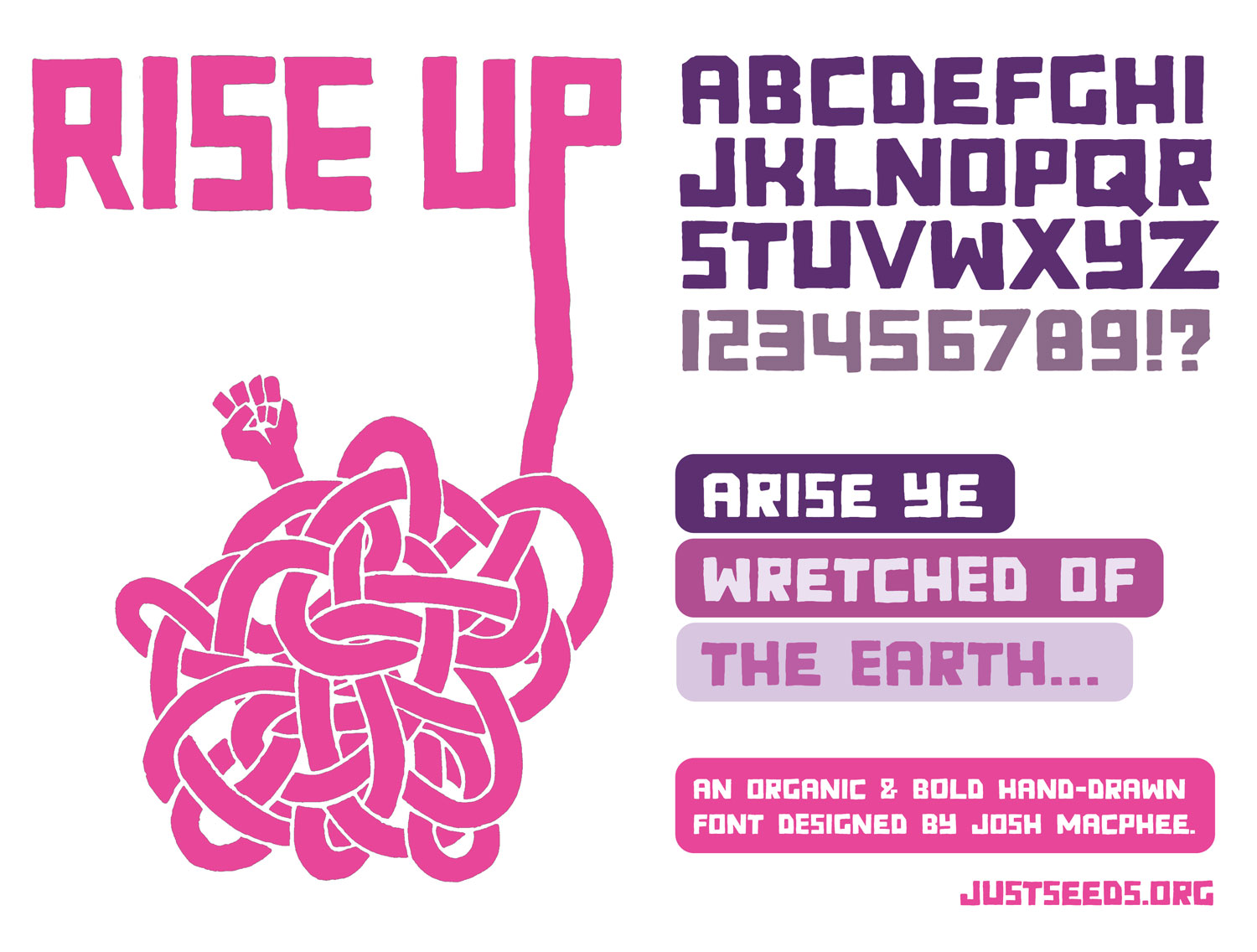 All fonts are licensed as
CC BY-NC-SA
. This Creative Commons license means they can be used, shared, and adapted non-commercially; attributed when appropriate; and any adaptations must fall under the same license. If you have questions about using a font please contact us at graphics@justseeds.org.
These fonts are part of the Justseeds Open Type Project
Quote used as example text: "It is a portal, a gateway between one world and the next. We can choose to walk through it, dragging the carcasses of our prejudice and hatred, our avarice, our data banks and dead ideas, our dead rivers and smoky skies behind us. Or we can walk through lightly, with little luggage, ready to imagine another world. And ready to fight for it." – Arundhati Roy, 2020