Graphic by Melbourne-based artist Sam Wallman  |  @ourmembersbeunlimited

This 'No Fossil Fuels' graphic is intended for use by grassroots campaigns opposing destructive environmental projects. Feel free to add your own text around the drawing – a slogan or call to action running along the top, around both sides, and then one or two lines of text along the bottom of the layout. Please use the color white for the font, and use either hand-drawn lettering, or a simple, stripped-back font like Courier. All strength to your arm!
Here is how I used the design, as an example: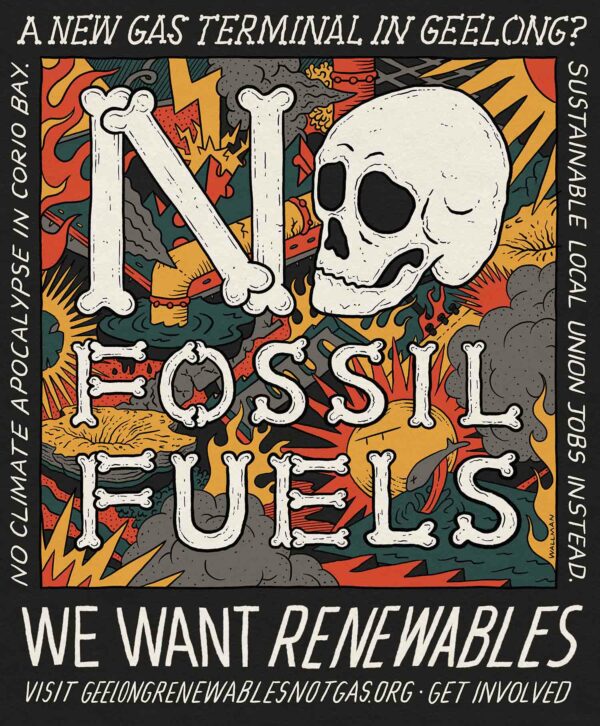 ---
This work is licensed under a Creative Commons Attribution-NonCommercial-ShareAlike 4.0 International License.