Originally screenprinted in 2000 and wheatpasted all over Memphis, TN, as part of a public art project, these posters still connect the demands of the past with the realities of the present. I pulled an excerpt from a speech by Rev. Ralph Jackson made in 1968 during the sanitation workers' strike, assembling the words into a broadsheet. It's a tough day when our demands are almost exactly the same now as they were over 50 years ago.
While cleaning my flatfiles I found these last handful of copies. Almost all of the 300+ print run went up in Memphis, these are just a small number I held pack to keep for my archive/collection, which now needs serious trimming! Since these were printed for the street, they are NOT art prints, and have lots of inconsistencies, spots, flecks, and other irregular printing marks, see below: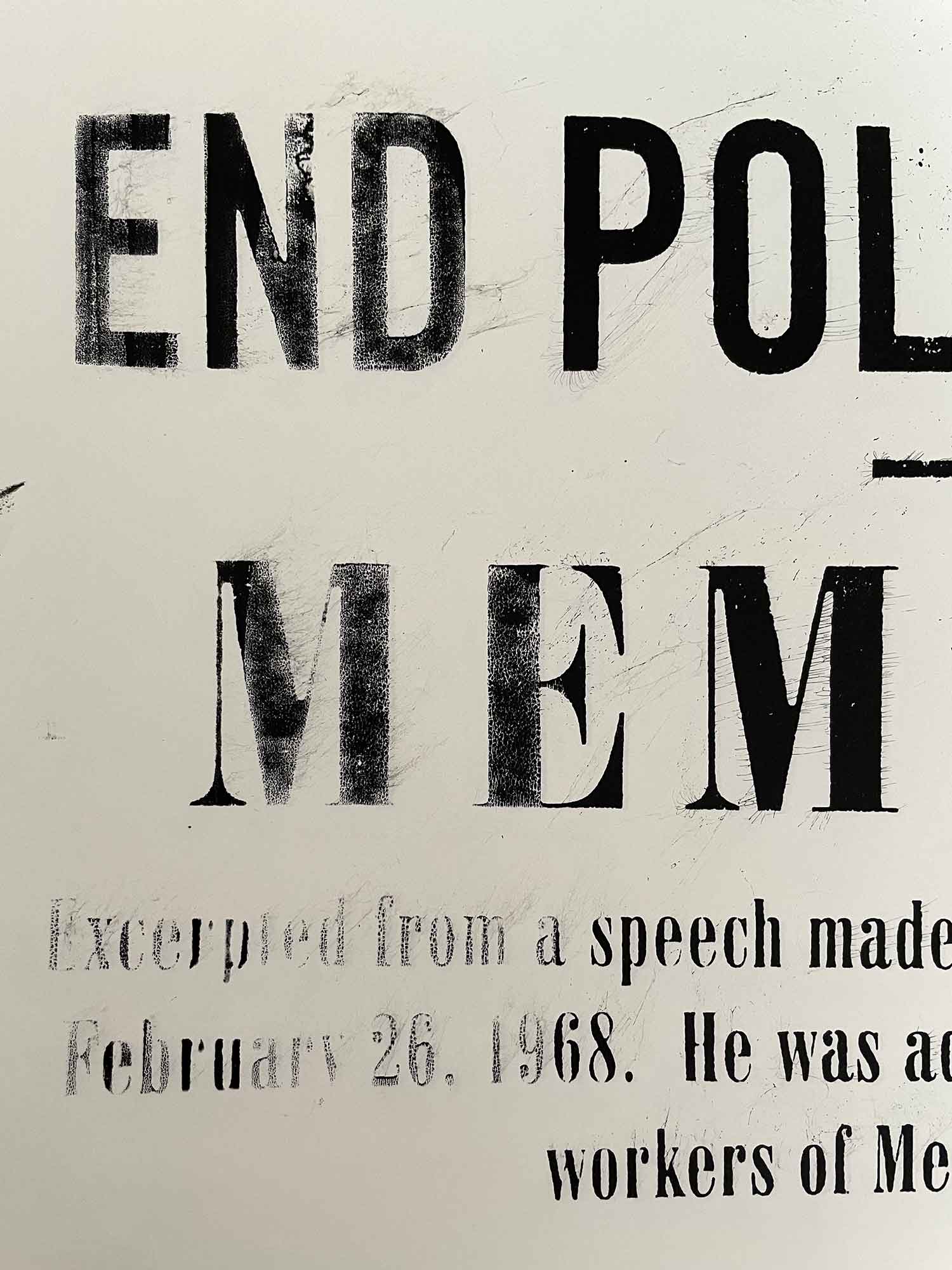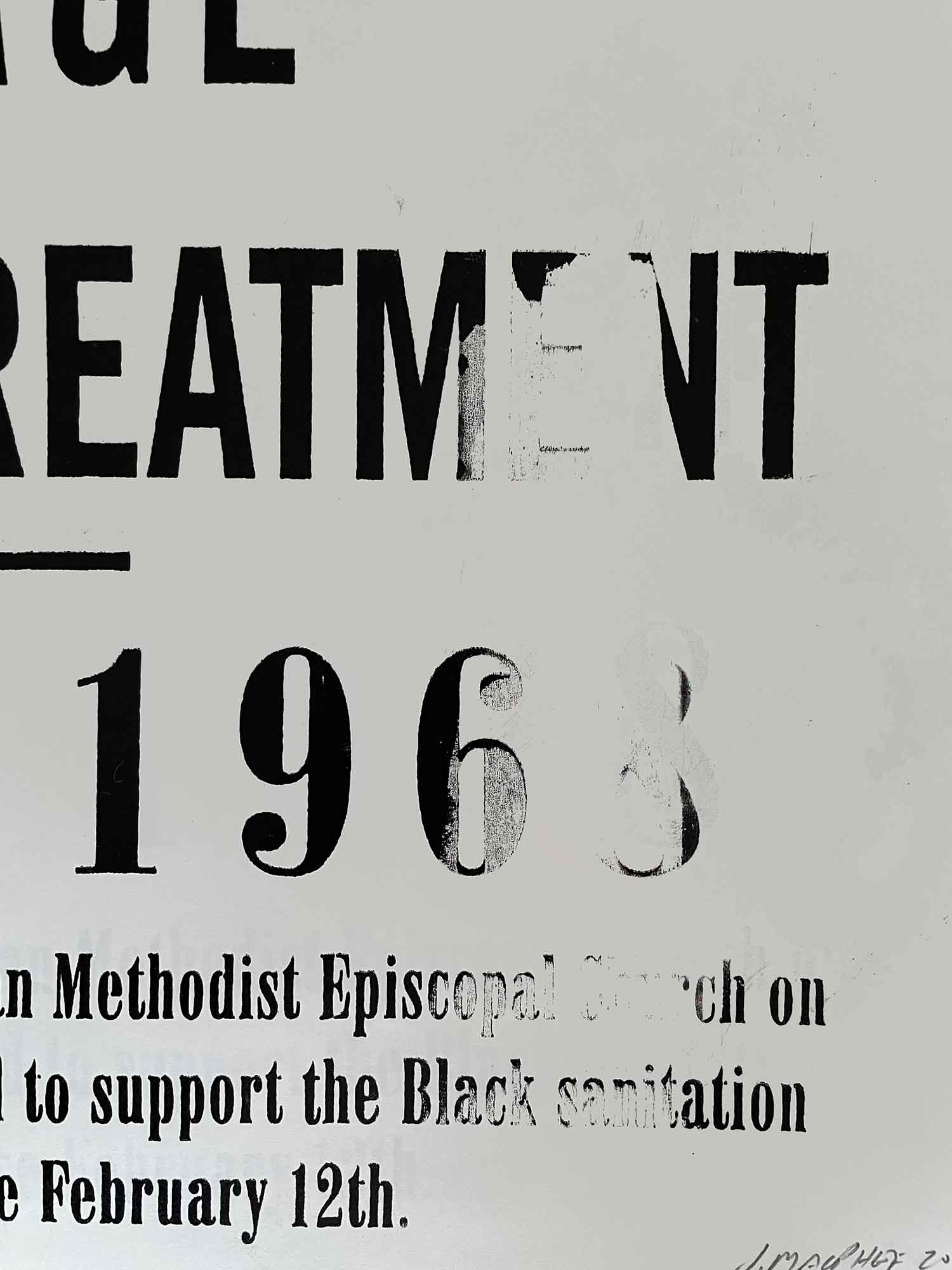 For context, here are some image of the posters up in Memphis back in 2000!