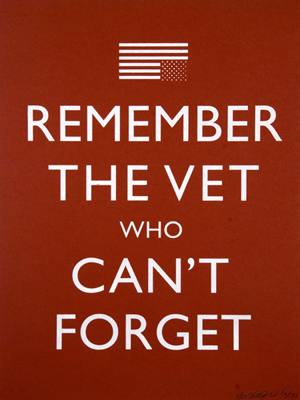 WAR IS TRAUMA
a collaborative project by IVAW and Justseeds
Saturday, August 10, 7 PM
Rainbow Bookstore Cooperative
426 West Gilman
Madison, Wisconsin, USA
Please join us for a special night at Rainbow featuring an exhibition of the 34 prints from the War Is Trauma portfolio. Completed in 2012, the epic portfolio includes screen, linoleum, letterpress, and offset prints by noted antiwar vets Aaron Hughes, Ash Kyrie, Joyce Wagner and more. Celebrated Justseeds artists who contributed work include Bec Young, Josh MacPhee, Nicolas Lampert and more. Internationally recognized artist allies lending their talents to the project include Michael Rakowitz, Temporary Services, and current RBC board president Dan S. Wang.
The portfolio has been exhibited in Brooklyn, Chicago, Milwaukee, and outside the Lewis-McChord army-air force base, among other places. The portfolio has been purchased by many insitutions, including the Library of Congress, the special collections of Stanford University Libraries, Temple University, the Denison Library of Scripps College, the Labadie Collection of the University of Michigan, and the New York Public Library.
This pop-up exhibition is timed to occur during the Veterans For Peace annual conference, held this year in Madison. Come meet some of the artists, learn more about the place of art in the antiwar movement, and support the truest of American heroes: our veterans who fight for peace.