I've long been a fan of German photomontagist John Heartfield. His political montage work for publications like AIZ is often reproduced, and has been collected in a number of editions, but he also did a lot of book cover design, especially for his brother's press Malik Verlag. I featured a lot of this work in a much earlier series of posts (weeks 30-35 back in 2010!), but that was all based on images of his book design work I'd found in exhibition catalogs and monographs.

Books Heartfield actually designed are difficult to find in the US, few circulated here, and they are highly collectable, so until last year I had never seen any of them in person. But I was excited and surprised to find a copy of Deutschland Deutschland Uber Alles, his collaboration with Weimer satirist Kurt Tucholsky, at Book Thug Nation here in Brooklyn. Published in Berlin in 1929 by Neuer Deutscher Verlag, the book is a beauty—yellow cloth boards embossed in black, white, and red with text and photo montage.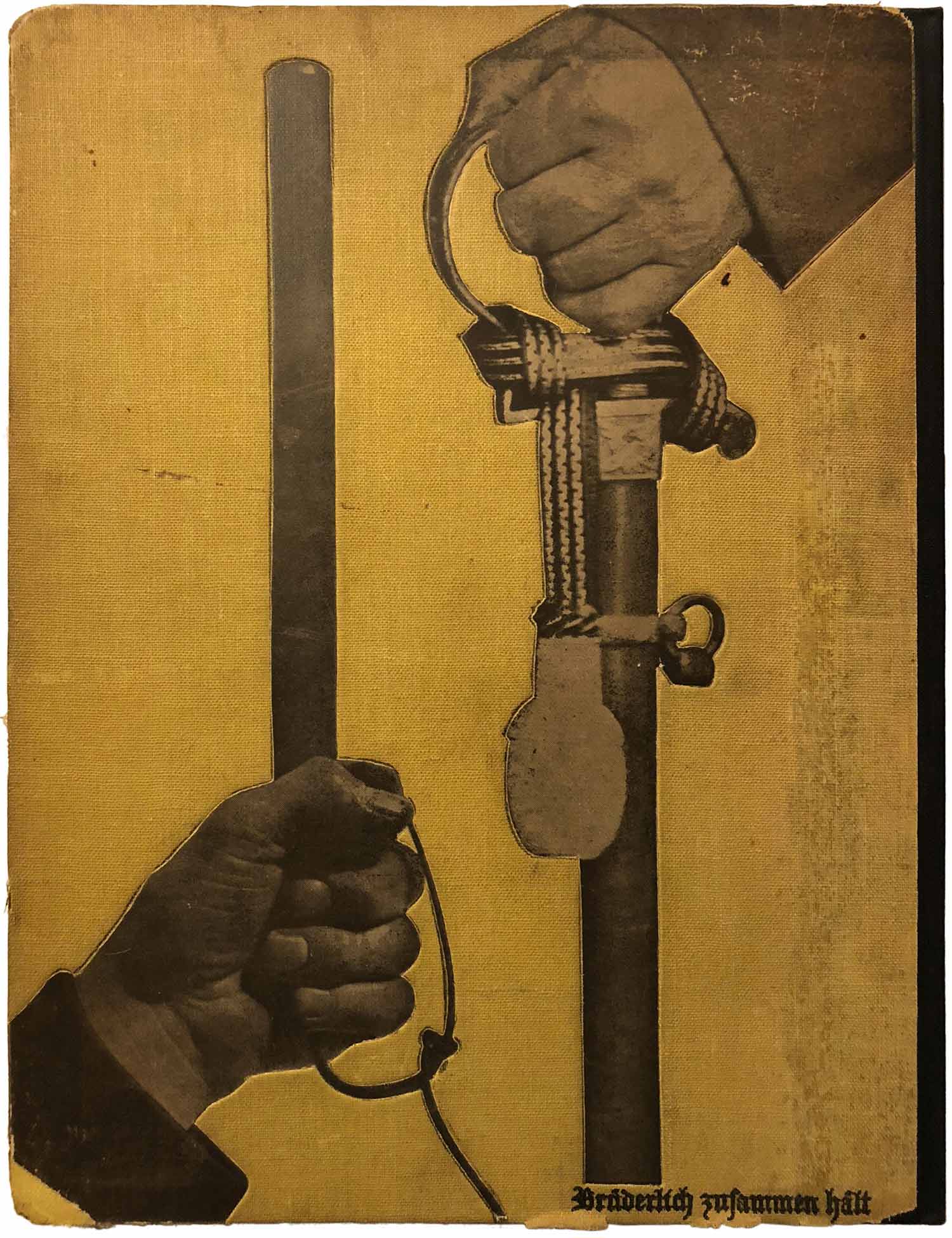 The cover is amazing, but the entire book is a work of art, filled with a great balance of integrated text, photography, and montage. Squeezed inside are some of Heartfield's most reproduced images, such as the ass with ears below. I wish more of these books showed up in shops here in the US, so that readers and publishers alike could get a taste of the huge potential for well-designed books with high production values.