I'm so excited that my new book An Encyclopedia of Political Record Labels is gathering steam. This book has been 4 years in the making, with two earlier editions self-published as zines in 2017—which sold out almost immediately. This new 3rd edition is a 208 page book, full color, with rugged smyth sewn binding designed for a reference book. Today the popular culture website Pop Matters published a short piece I wrote about the project, as well as a number of preview page spreads. You can pre-order the book HERE!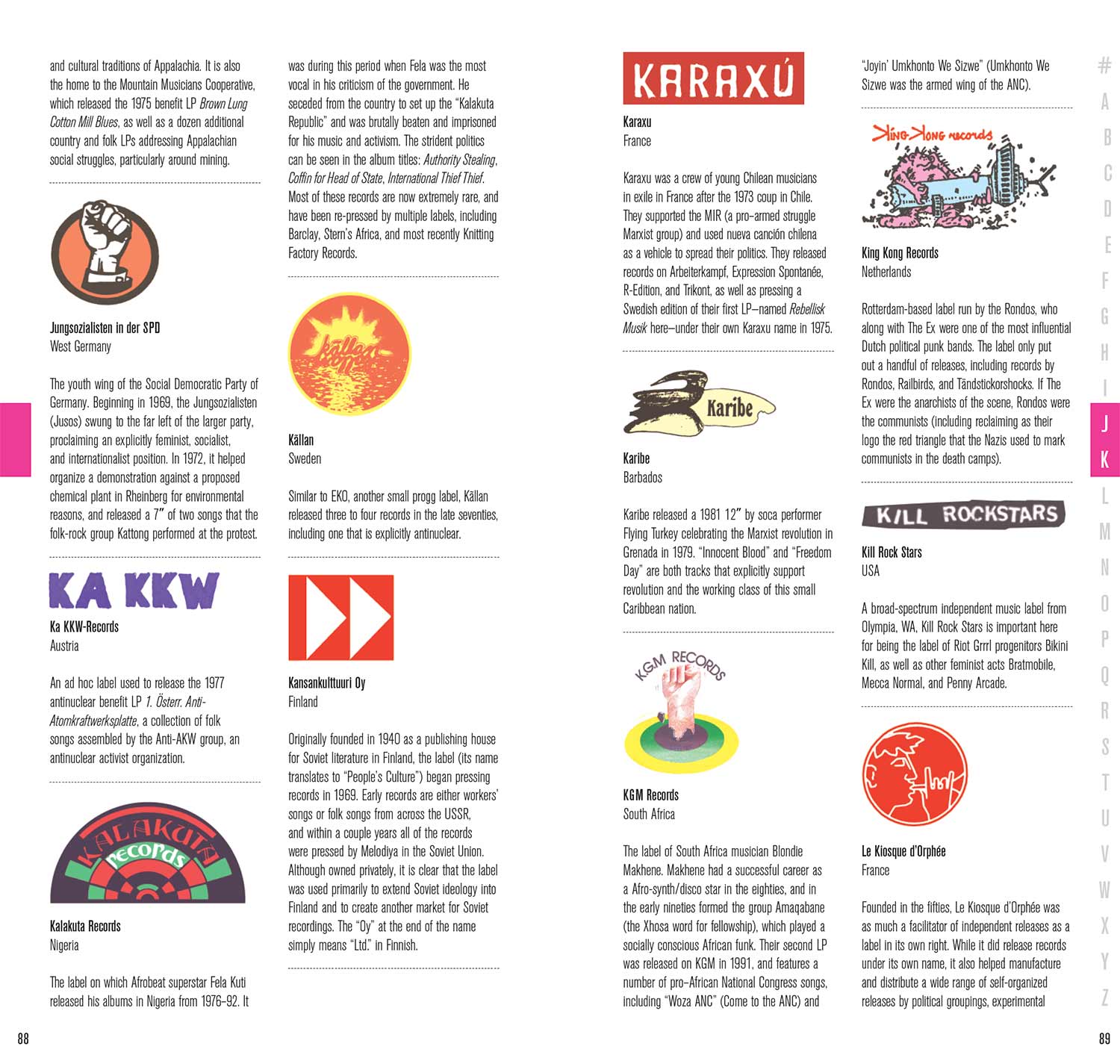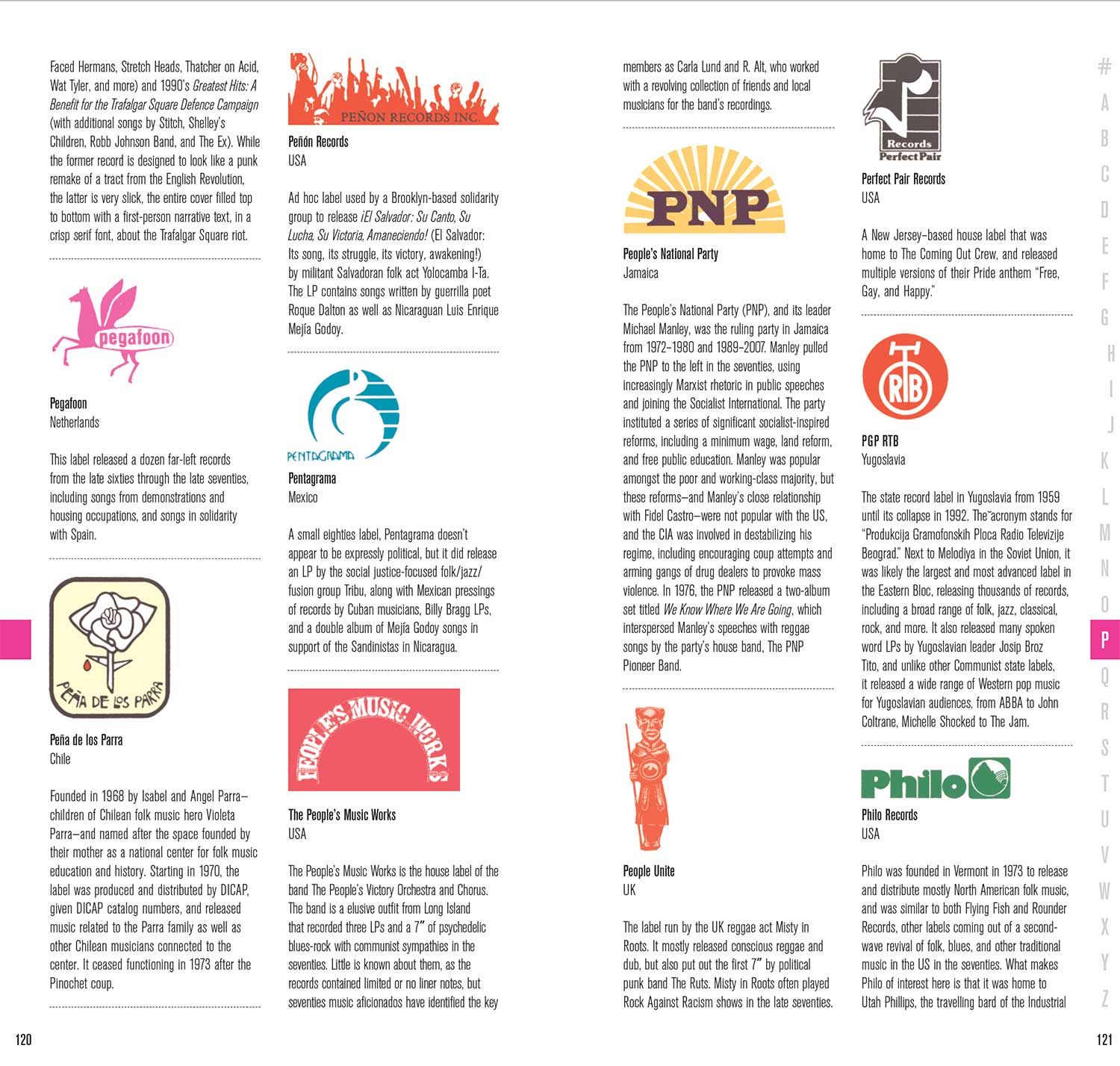 In addition, some advance praise has begun pouring in, including really kind words from Guy Picciotto (Fugazi) and Boff Whalley (Chumbabwamba). Guy's thoughts are below: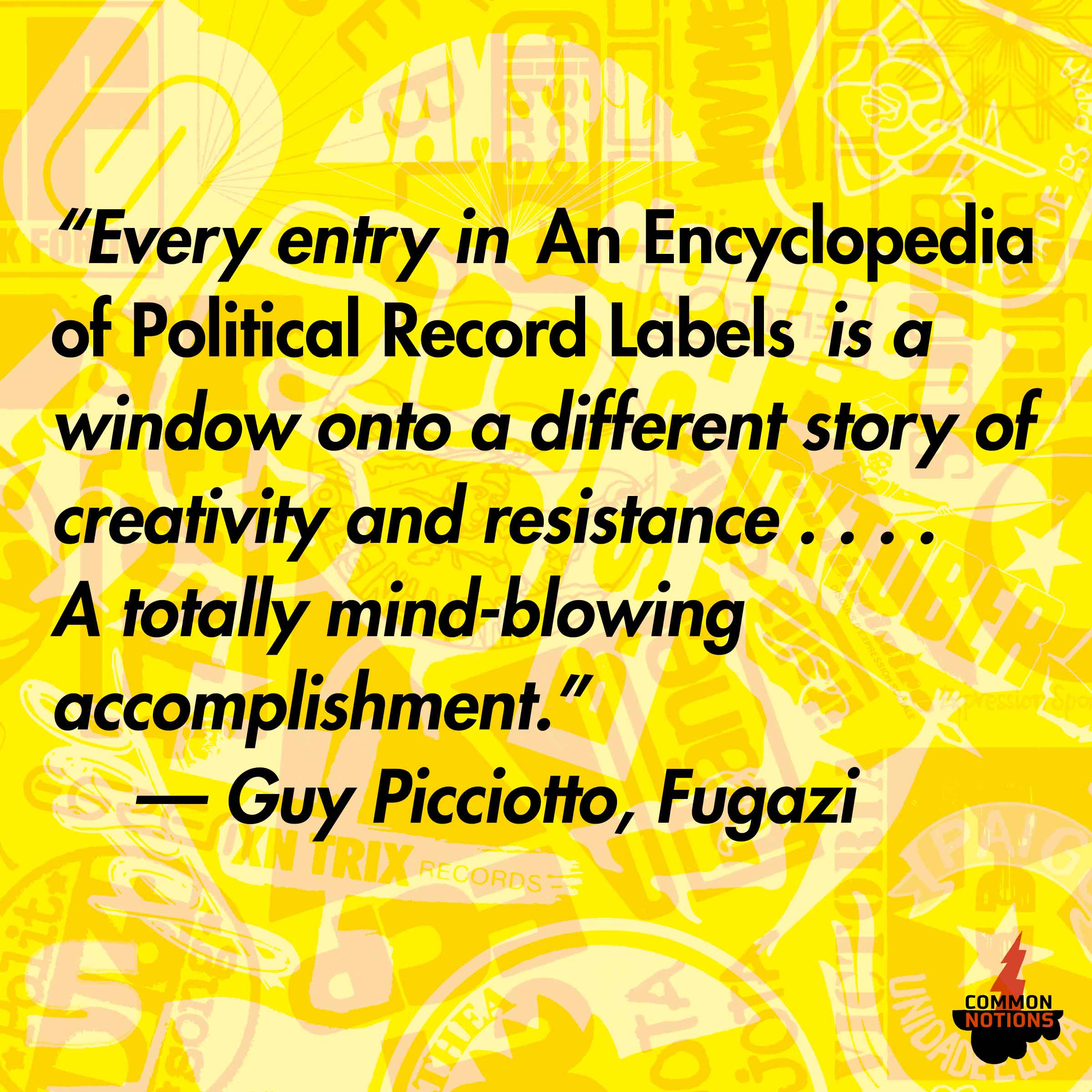 I've also made up a set of 48 different buttons featuring the logos of political record labels. Anyone that pre-orders the book will get a free set of 5 buttons, and 20% off the cover price!