This past year I was in Ireland doing an artist in residence and teaching. I had the opportunity to work closely with many students including Arianna, a Mexican grad student who was focused on making work about femicide in Cuidad Juarez. Below are a few images of her large scale wall pieces from her graduation exhibition at the Burren College of Art in Ireland. She is now living in Montreal, and her goal is to work on community based projects and murals.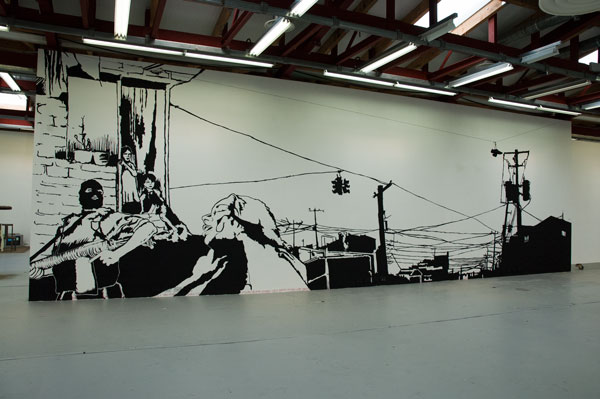 This one is at least 12x40ft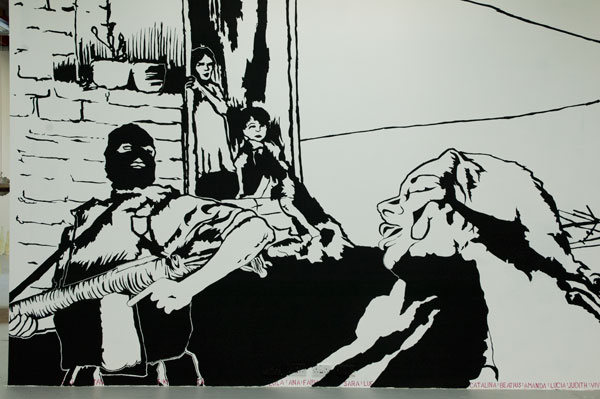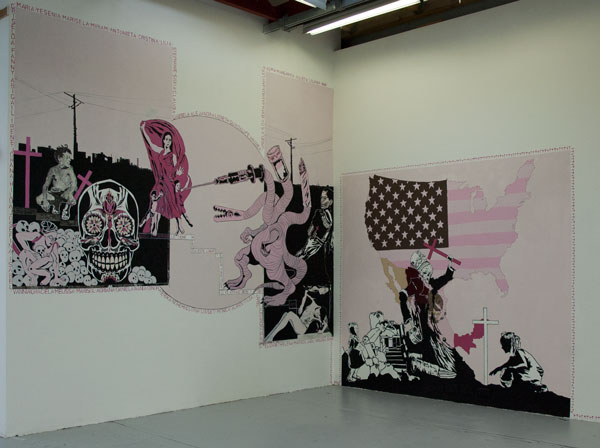 Arianna's Statement about this work:
Garcia's work in paint and print media deals with issues raising awareness of gender violence and social change particularly in Mexico. Her work has been exploring the conditions of women from the marginal side-lines, influenced by her own Mexican culture and newly acquired Canadian status. Her work is a direct observation and comment on social realities with which the artist remains closely informed.
This current project is a social commentary on the femicide phenomenon taking place in the North of Mexico for the last thirteen years or so, responding to the present situation in Ciudad Juarez that continues to affect hundreds of Mexican women such as herself.
Garcia concentrates on telling some of these women's stories through portraits that humanize and represent their experiences, whilst expressing the artist's own outrage towards the subject as a form of activism on the situation.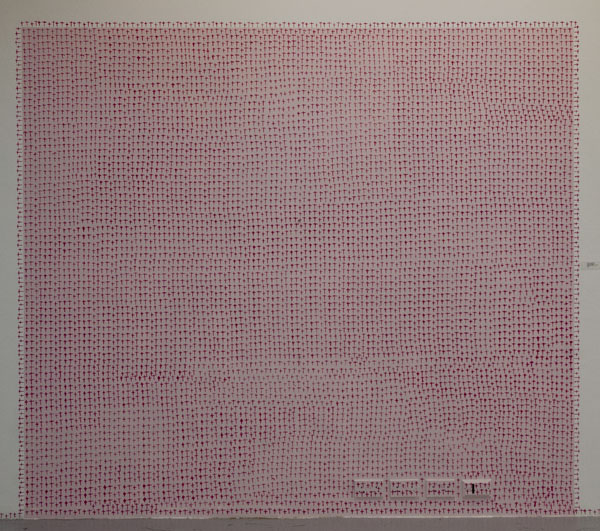 Each cross represents one woman who has been a victim of femicide in Cuidad Juarez.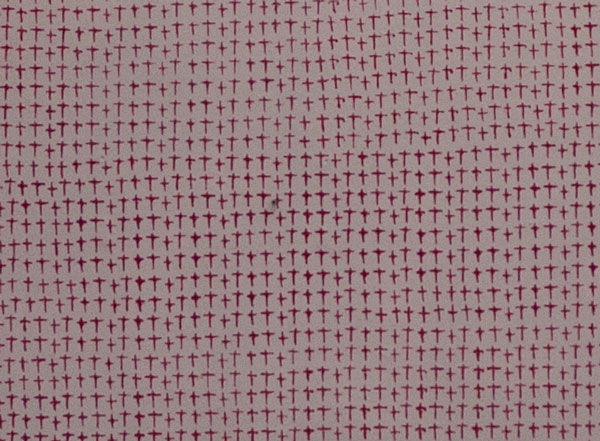 Detail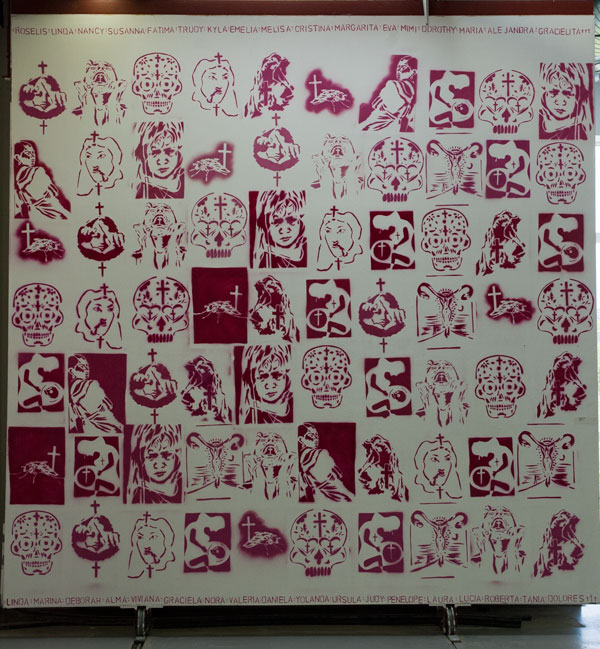 She sprayed a collection of stencils she was putting up in the streets on the gallery wall as well.