Justseeds' first collaborative exhibition, Out of the Shell of the Old, was organized by member Erik Ruin, and took place at Space 1026 in downtown Philadelphia in the summer of 2008. The exhibition included our first attempt at collaborative sculpture and wall painting, a selection of our print work, and other sculptural and video elements brought by individual members and incorporated into the show.
Based on the theme of, "A new world rising out of the shell of the old," this installation incorporated built environments, video, and printed work to explore the dark and troubling times we live in, as well as our hopes for a better, brighter world.
Out of the Shell of the Old featured weekly programming by Erik, including shadow puppet performances by Erik & Katt Hernandez, Shoddy Puppet Company, and Reid Books. A discussion night with Philadelphia-local radical artists Naima Lowe, Theodore Harris, and Beth Nixon, and a music benefit for a group of local eviction victims.
ORGANIZER: Erik Ruin
INSTALLERS: Bec Young, Colin Matthes, Erik Ruin, Josh MacPhee, Kevin Caplicki, Kristine Virsis, Mary Tremonte, Meredith Stern, Molly Fair, Pete Railand, and Shaun Slifer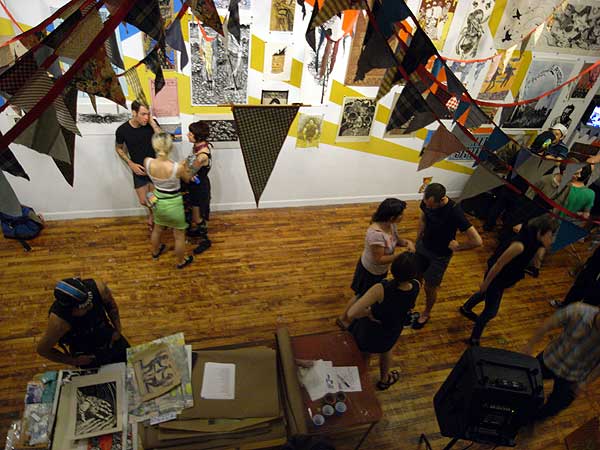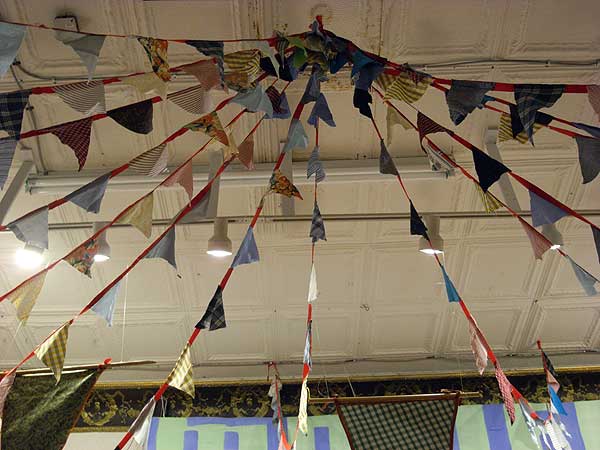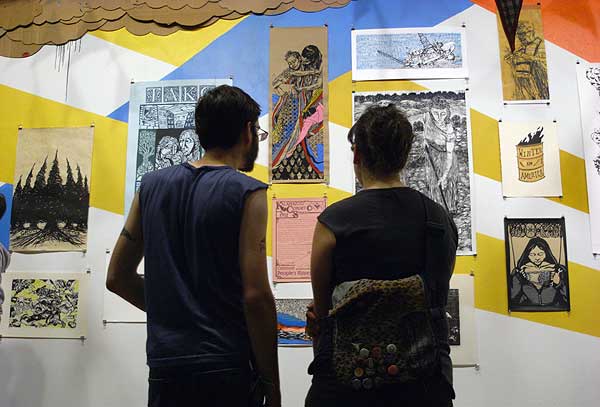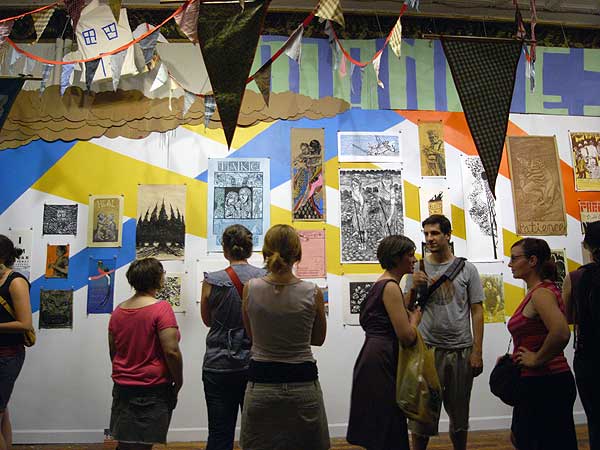 Associated Artists