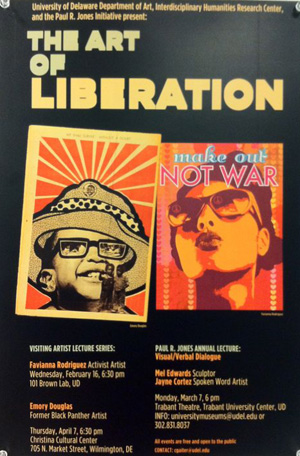 Favianna Rodriguez is in Delaware visiting with students and faculty at the University of Delaware Art Department. Today she has a big lecture! Come check it out if you are nearby.
Wednesday, February 16, 2011, 6:30 p.m. – 8:00 p.m., in Brown Lab 101 @ Univ. of Delaware
click here for map
Favianna is part of speaker series that will also feature Emory Douglas, former Minister of Culture of the Black Panther Party, also from Oakland, California.