Se incluyen versiones en inglés y español en la descarga.
Both English and Spanish versions included in the download.
The artist can be reached via Instagram @kill.joy.mall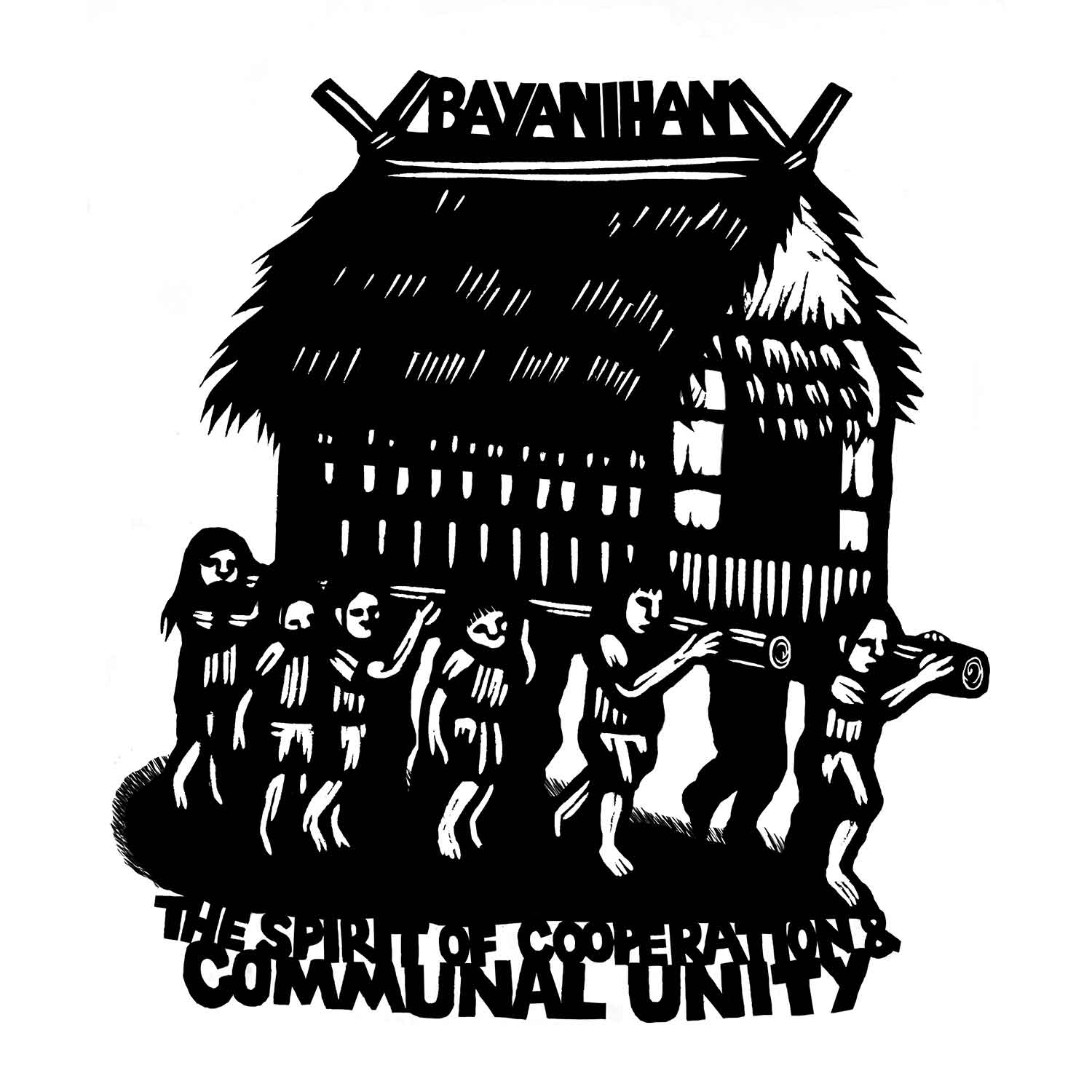 A small house or grass hut is being carried by a group of people working together in this linocut black and white image. "BAYANIHAN" is written on the roof of the building in block lettering. "El ESPIRITU DE COOPERACION Y UNIDAD COMUNAL" is written below in Spanish version. "THE SPIRIT OF COOPERATION & COMMUNAL UNITY" in the English version.