I intended to get this out by April 2th for Mumia's birthday, but as is sometimes the case, I'm a little late. I created dozens of Mumia Abu Jamal related graphics between 1995–2005, and I recently stumbled upon some of them and thought, "Why not post all these so other people can use them, evolve them, etc. if they want?" So here are a 10 of those graphics, all in high-res versions, as PDFs and TIFS (for download), and then smaller JPGS embedded here in the post. For those that don't know about Mumia, THIS BOOK is a great place to start!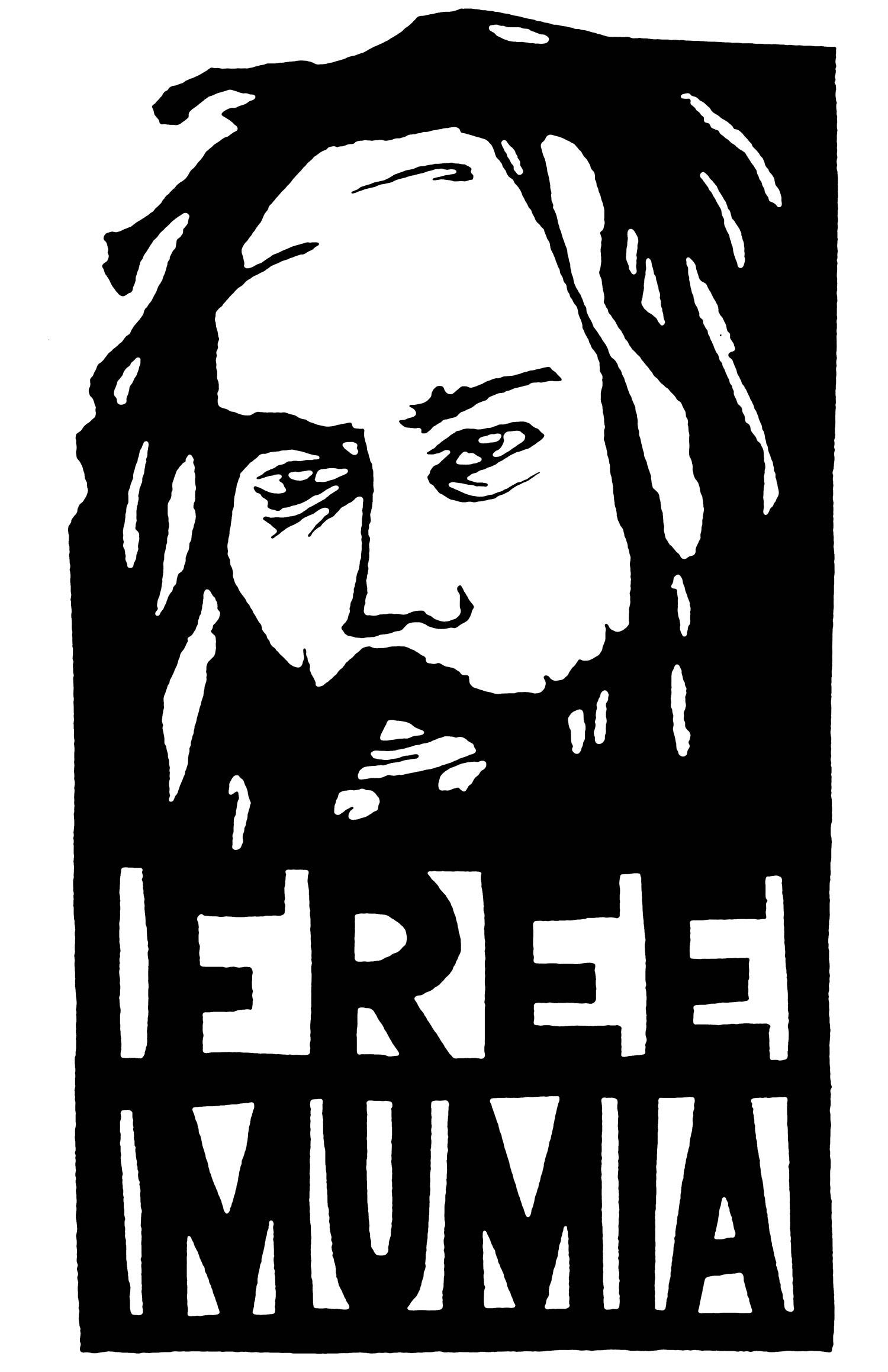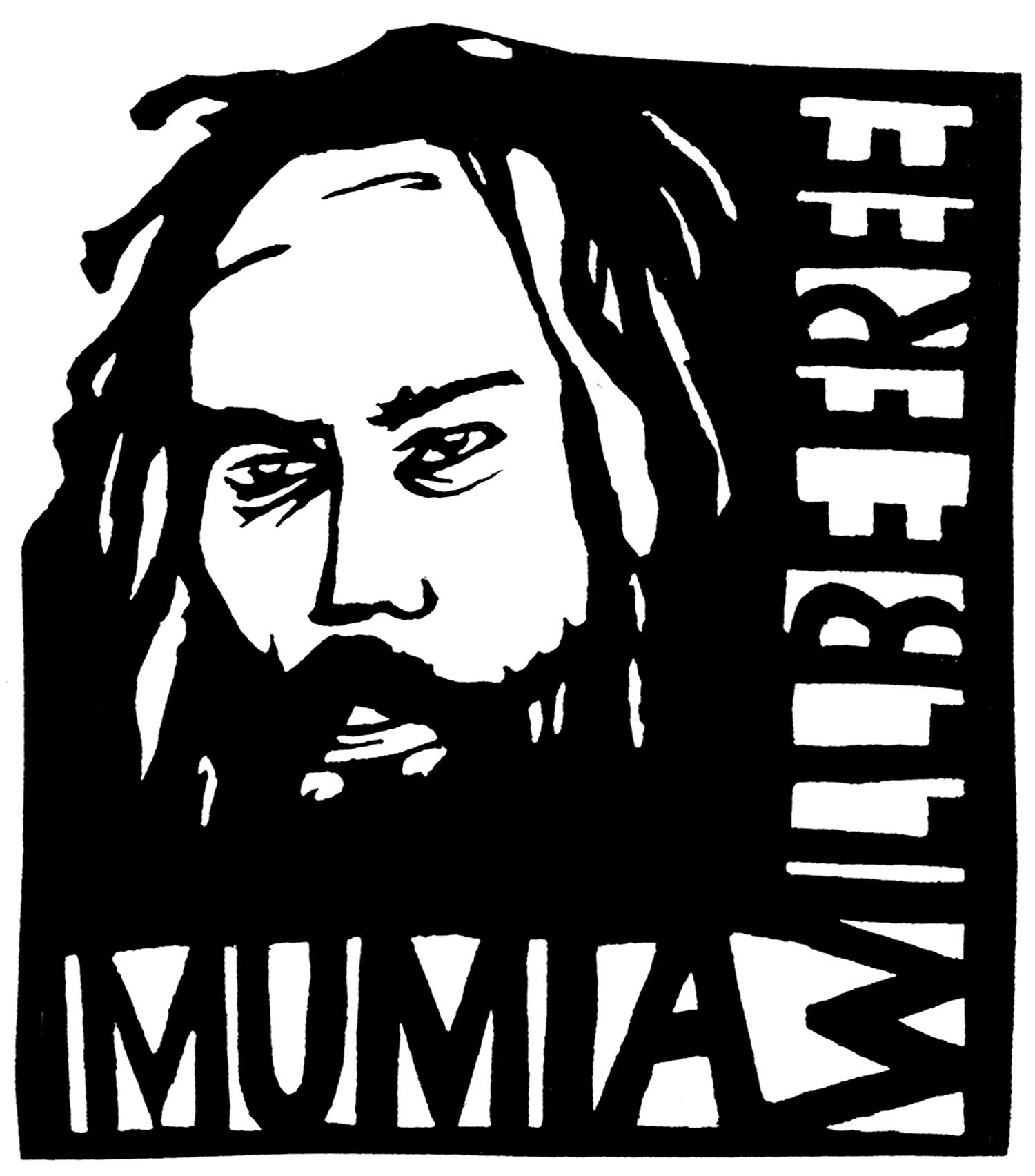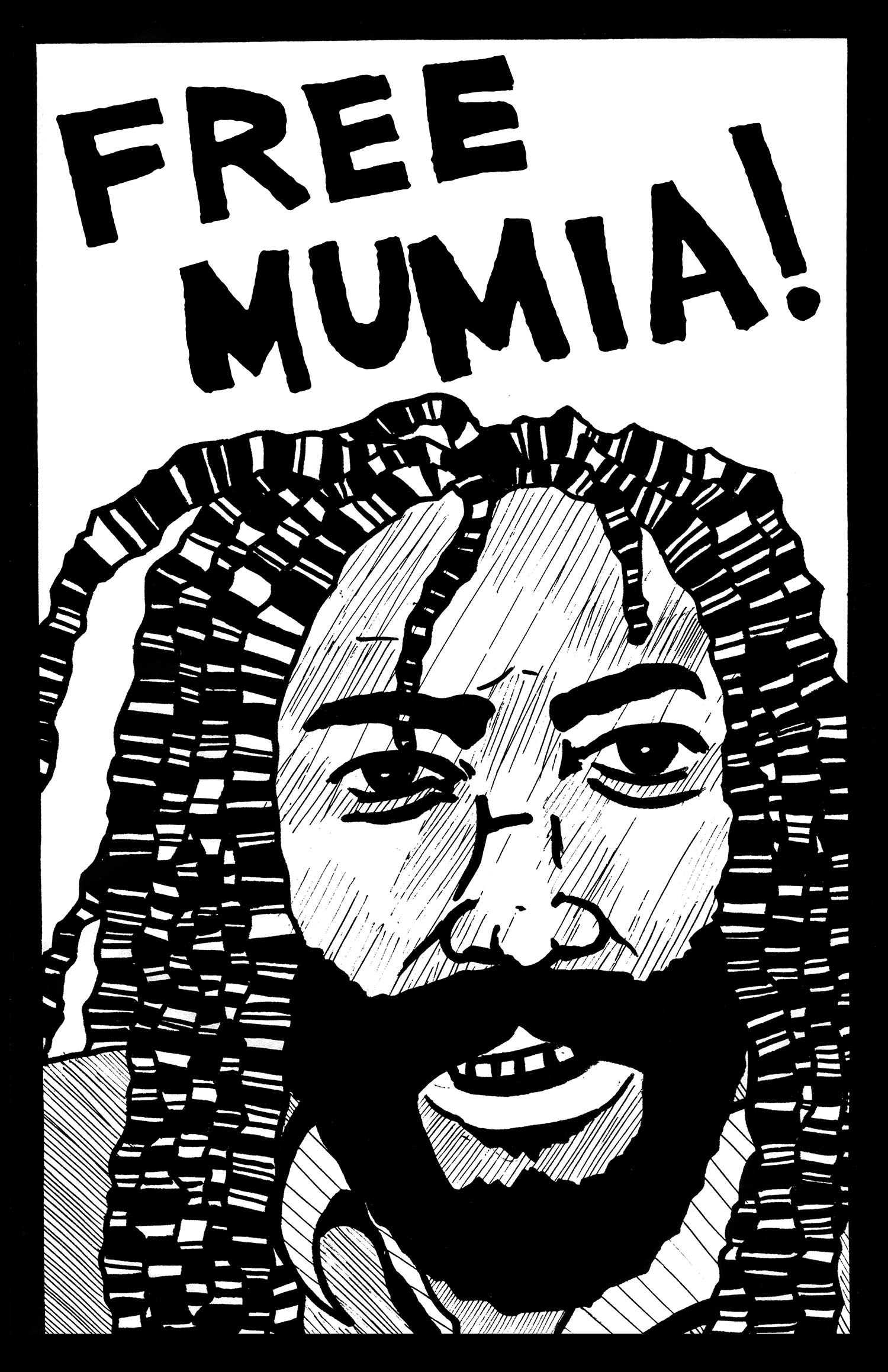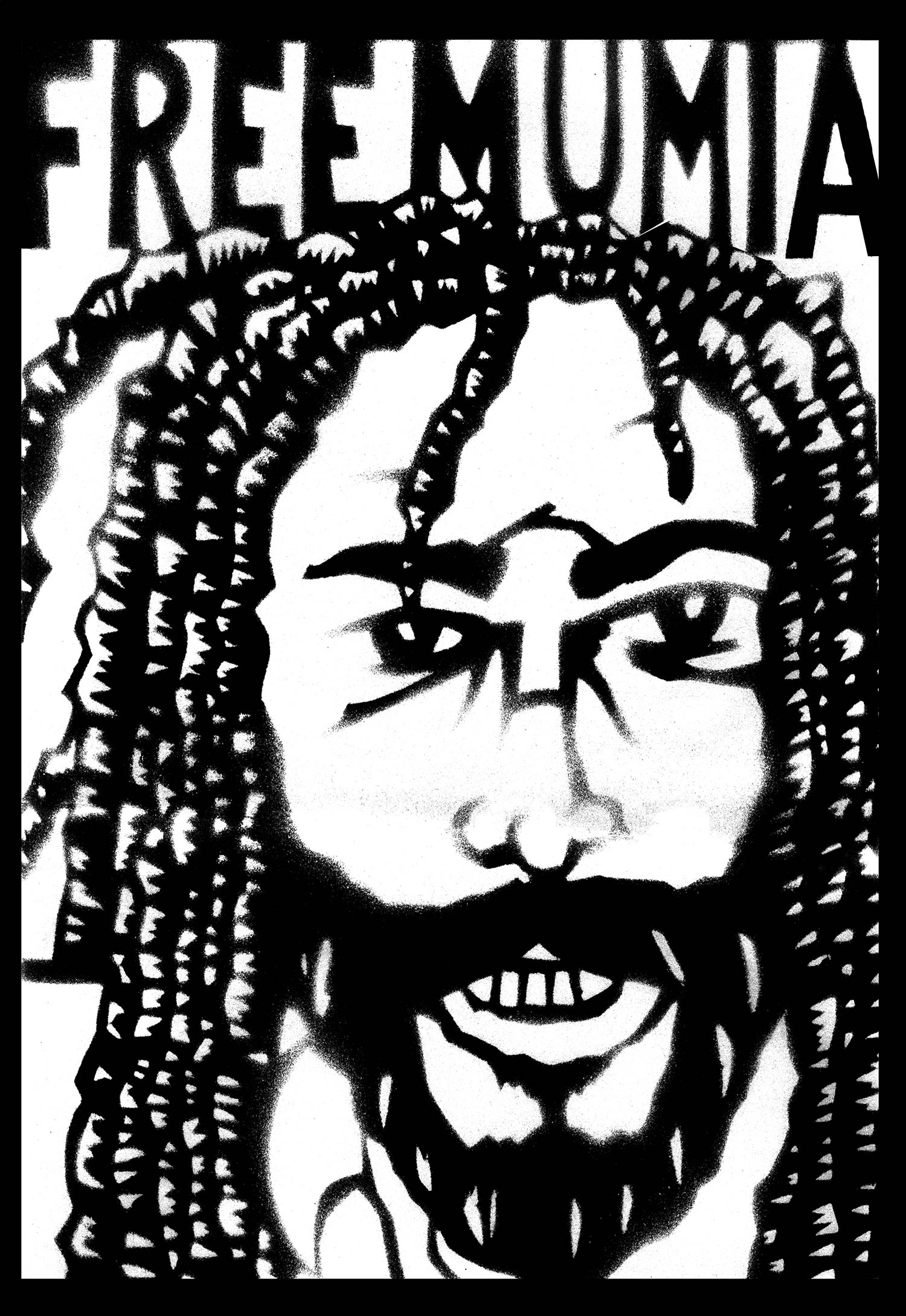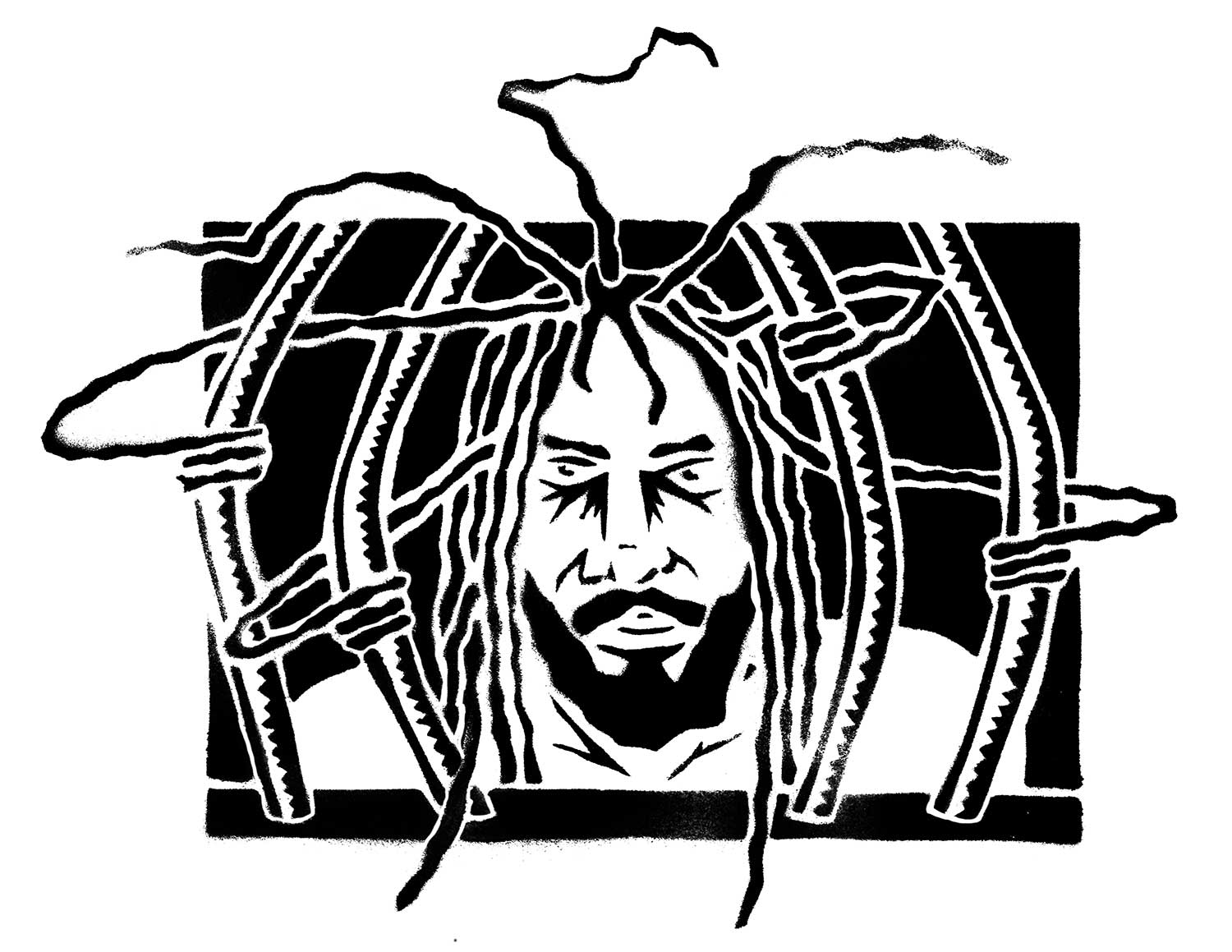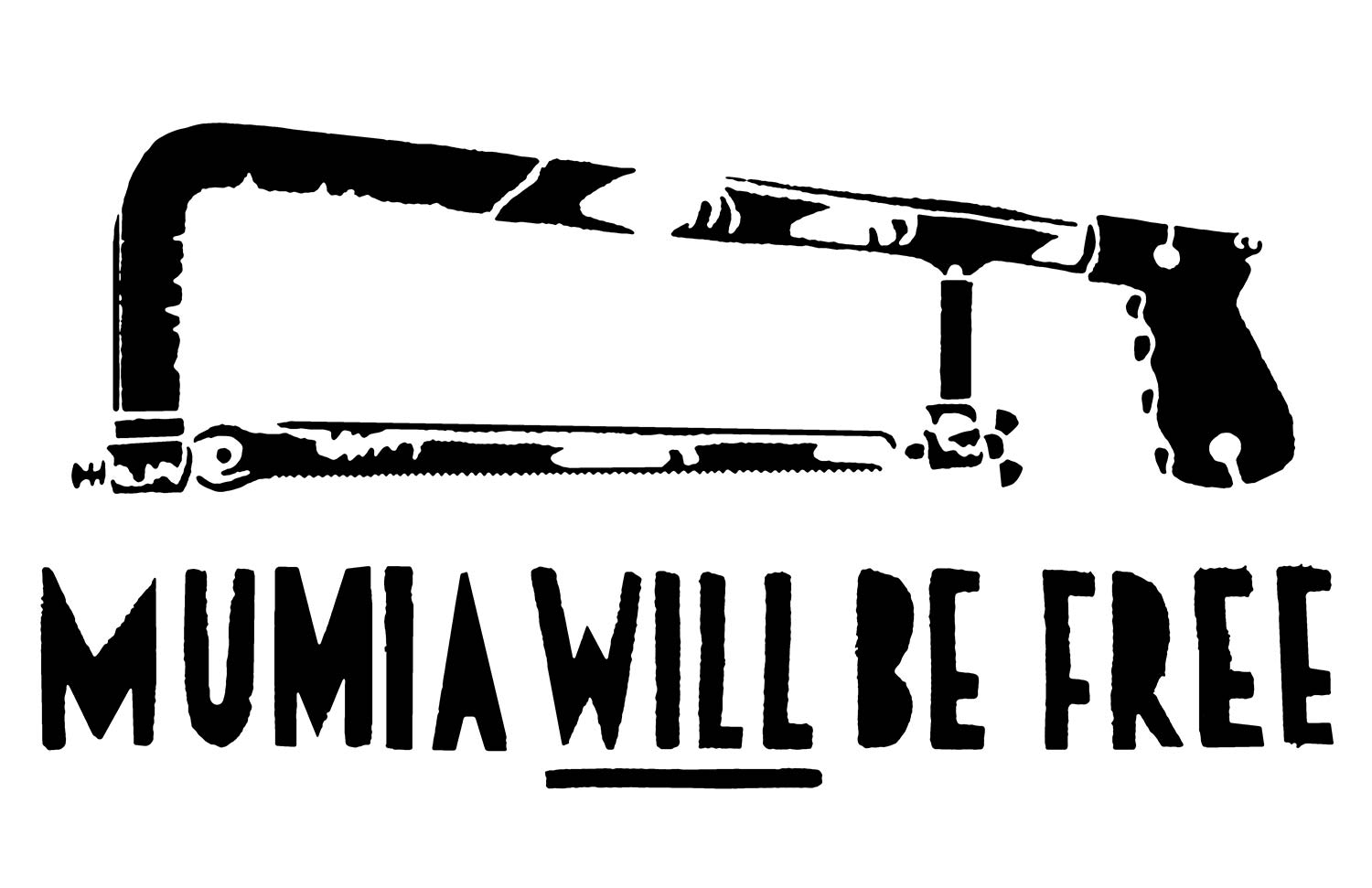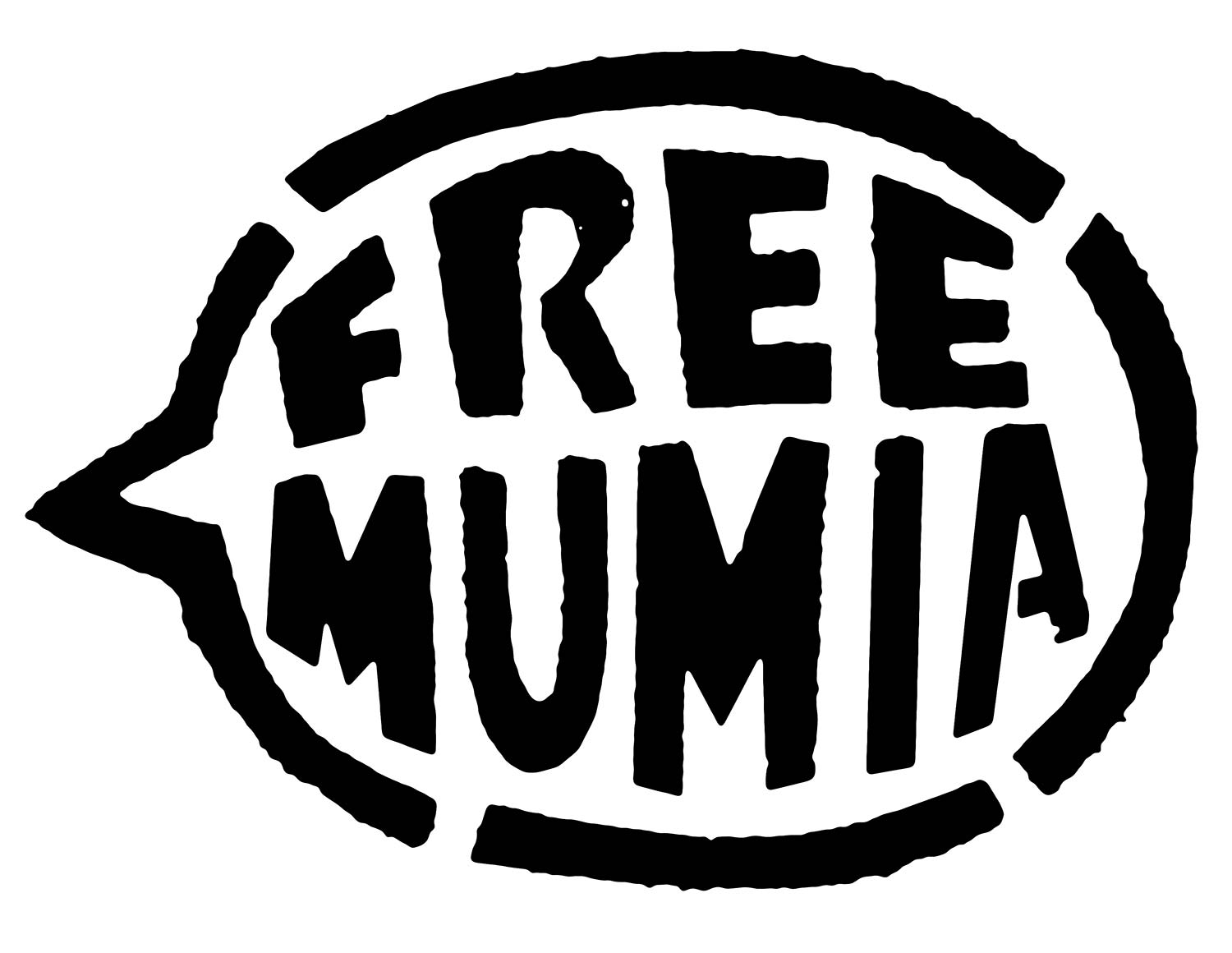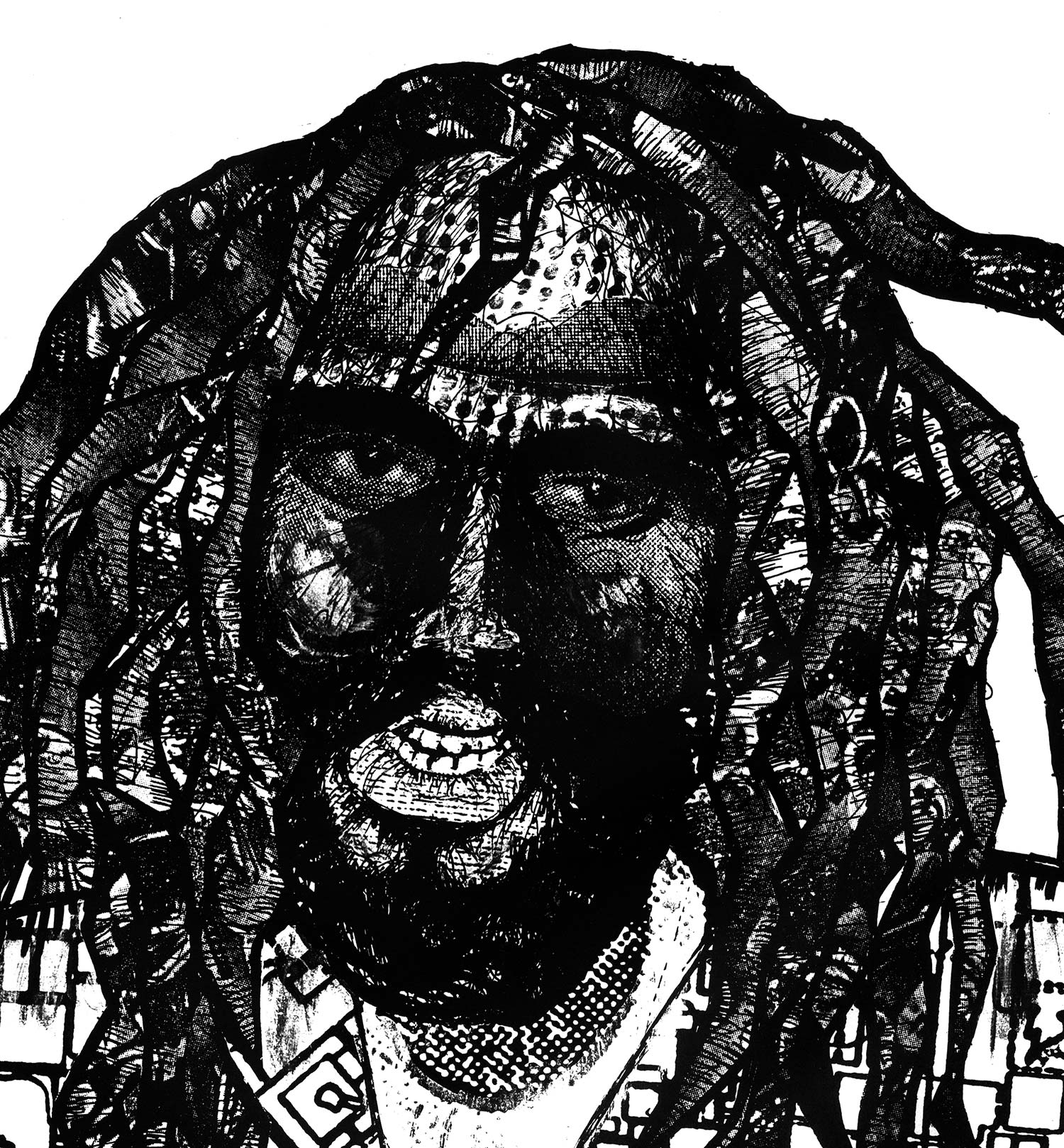 Many of these were actively used as street art in the late 1990s and early 2000s. Here are some images of them on the streets of Chicago, San Francisco, and New York City: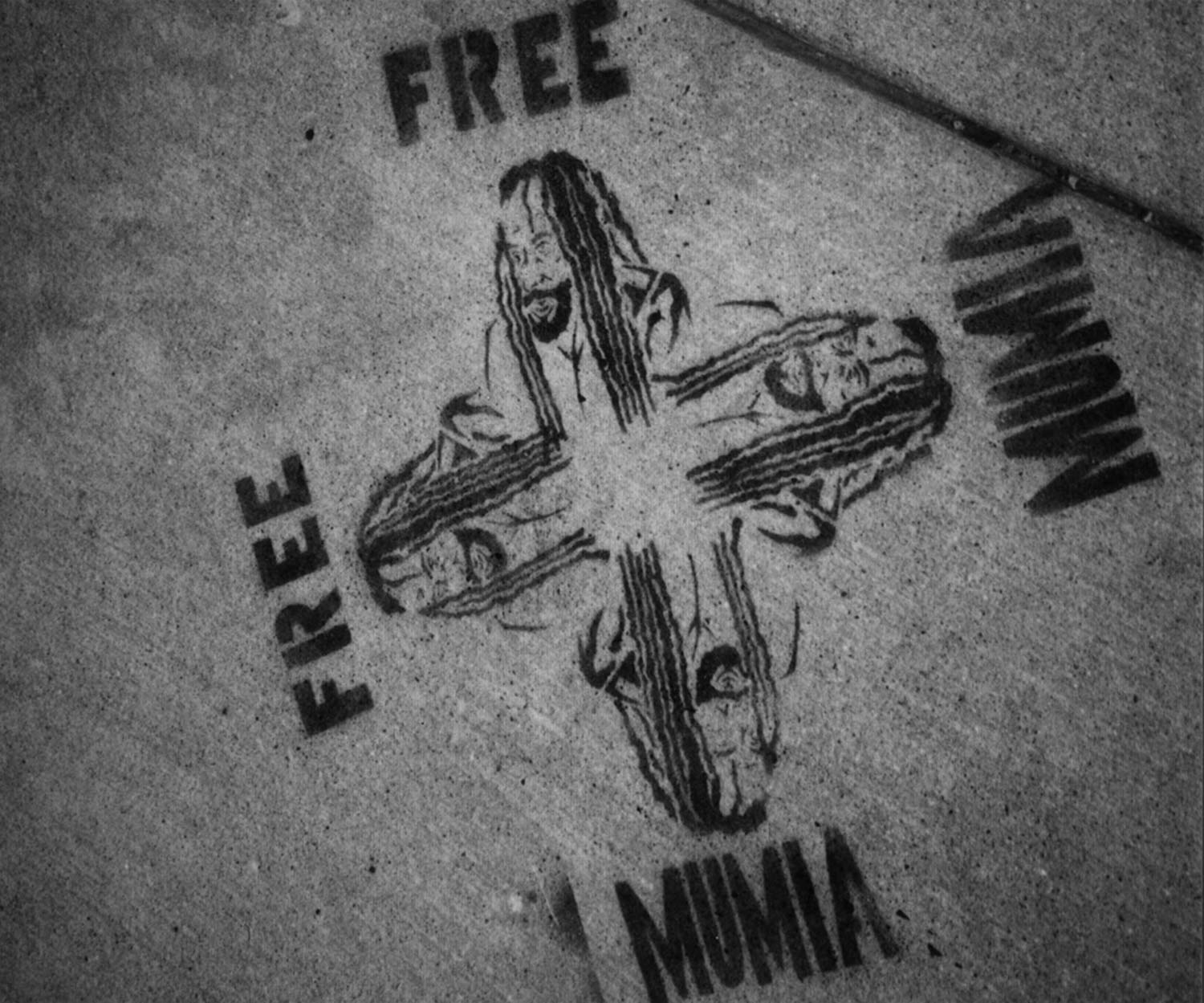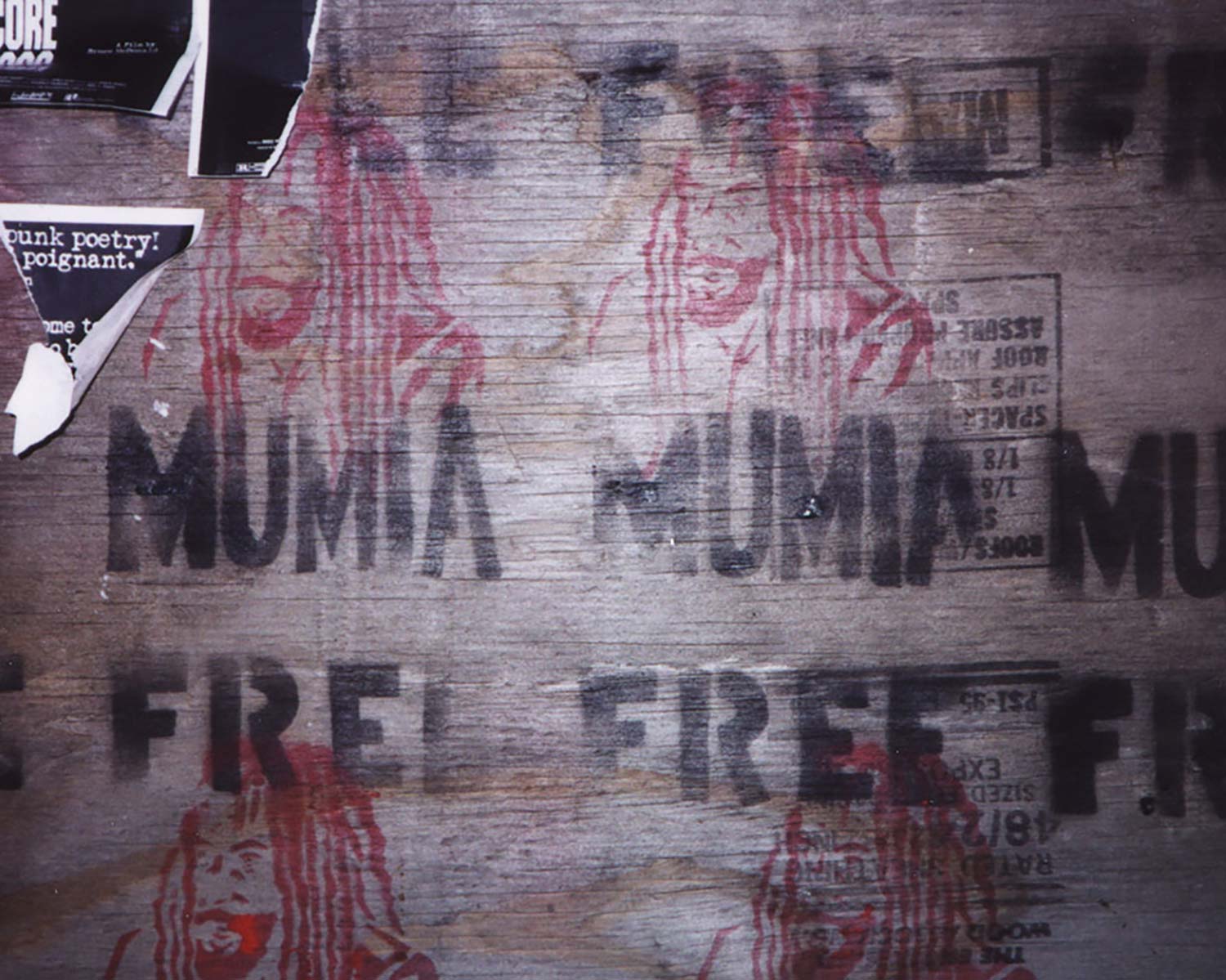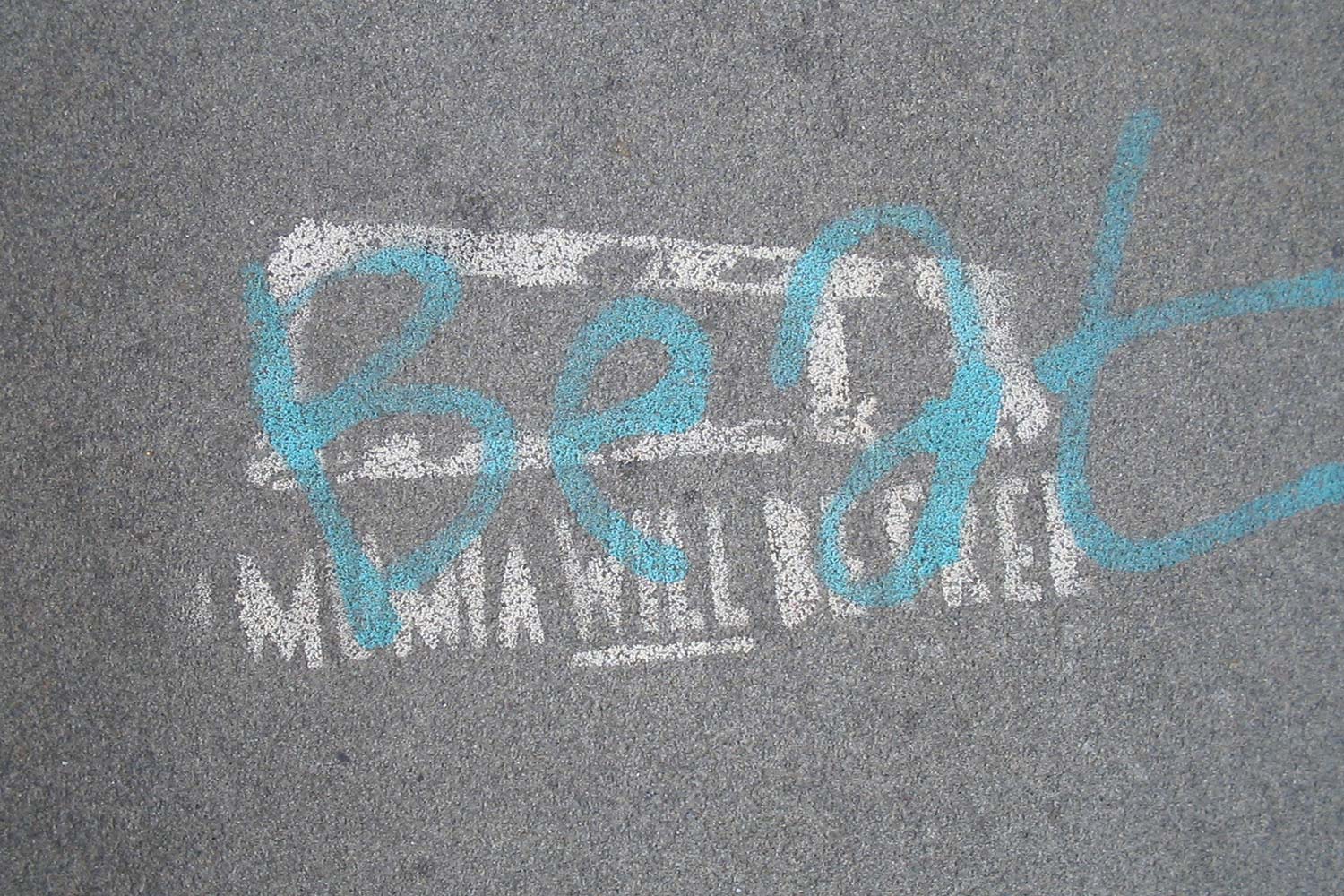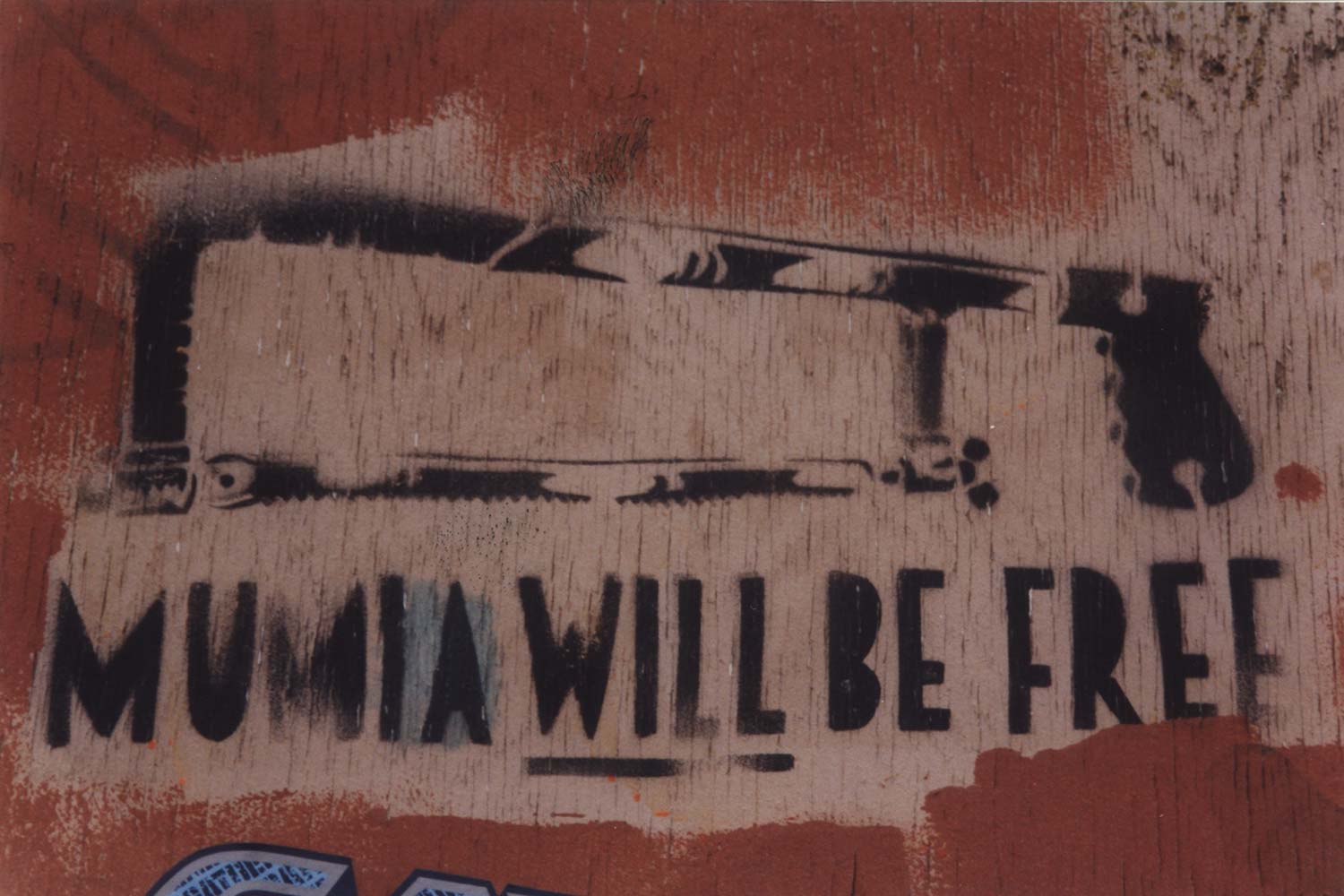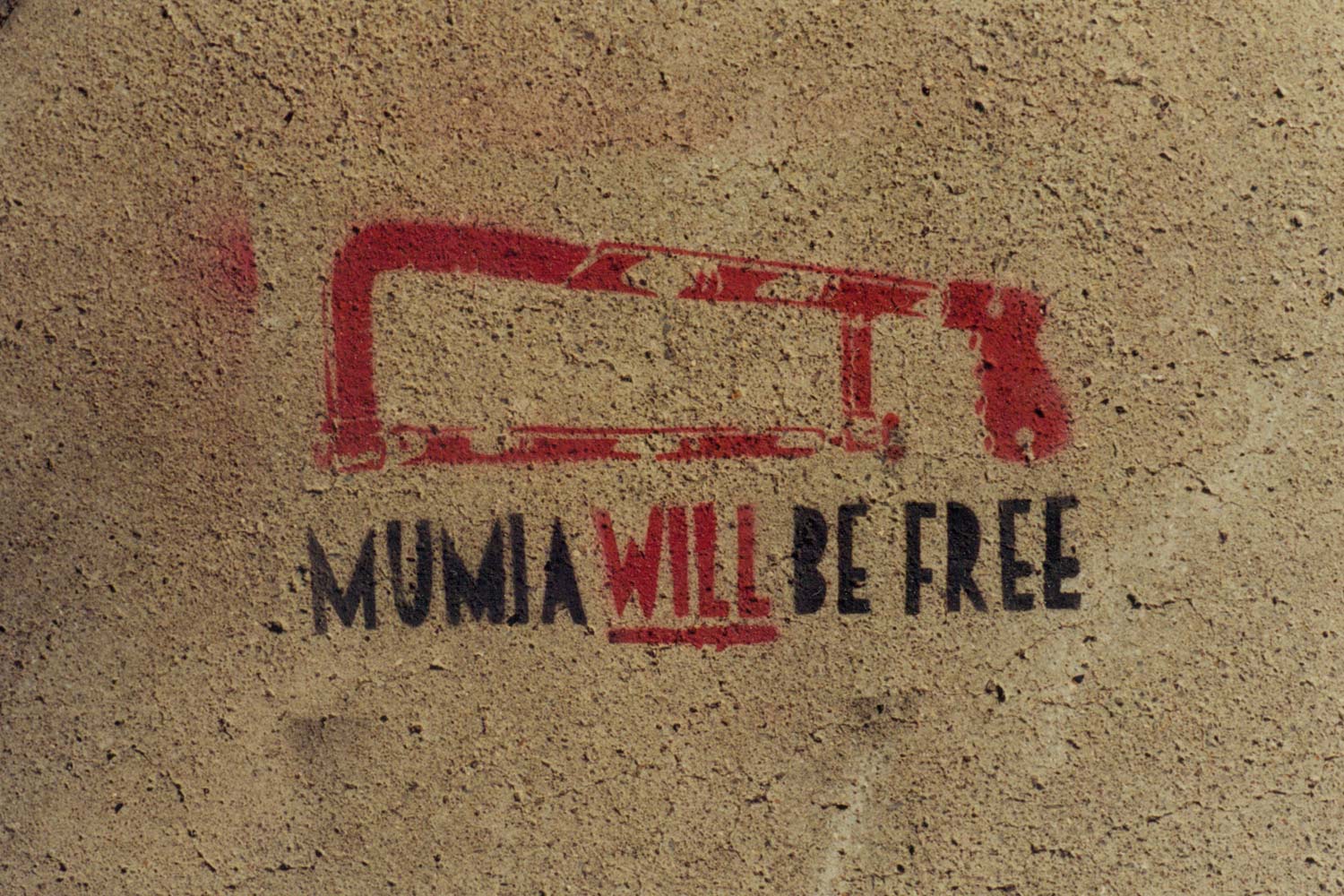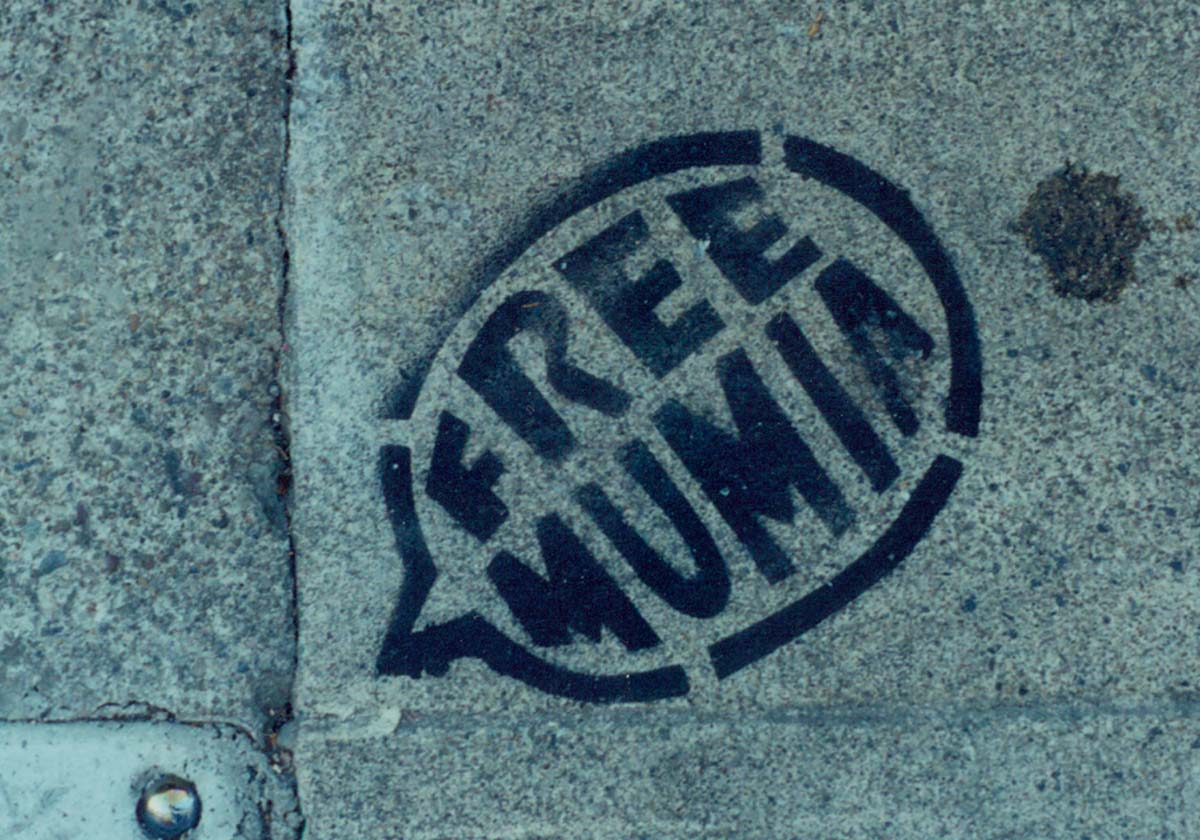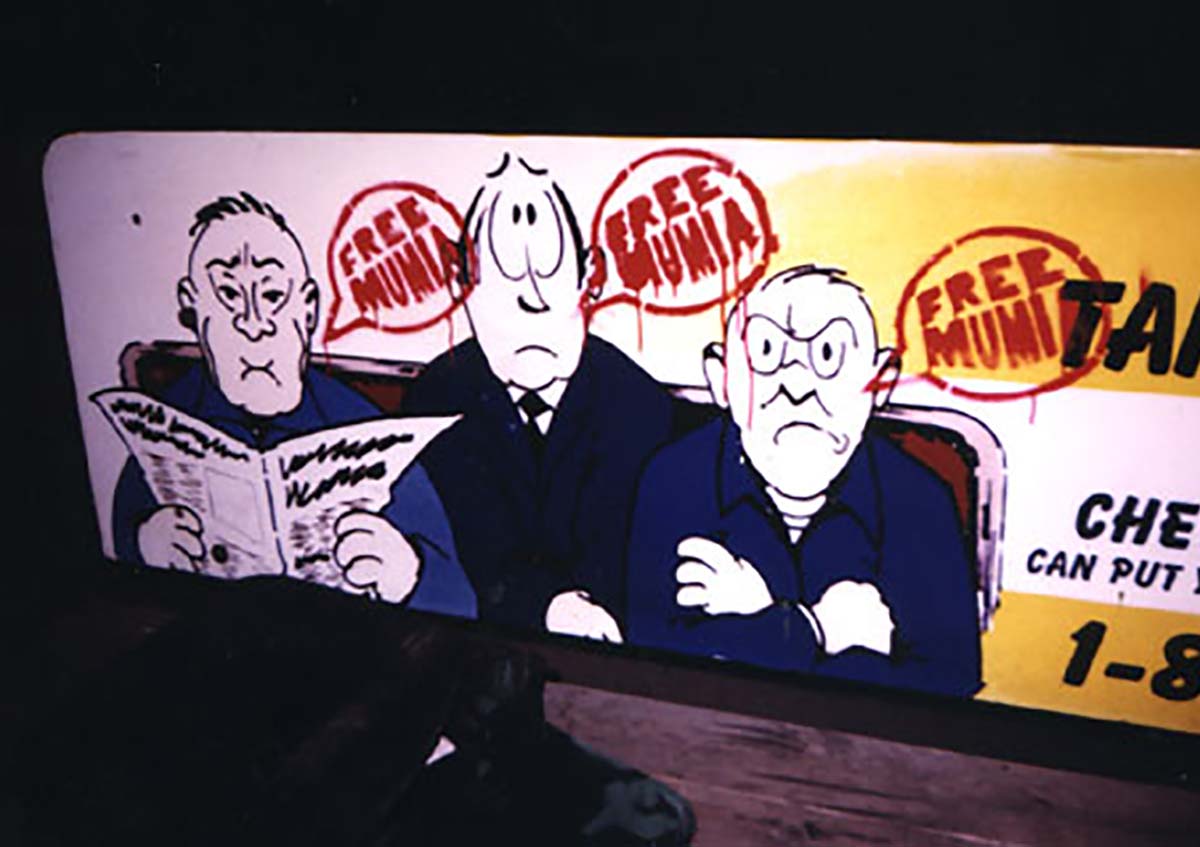 And finally, they have also been used on a lot of flyers, posters, and other ephemera supporting Mumia. These are the only two examples I could find on my hard drive, but there are a lot more floating around out in the world…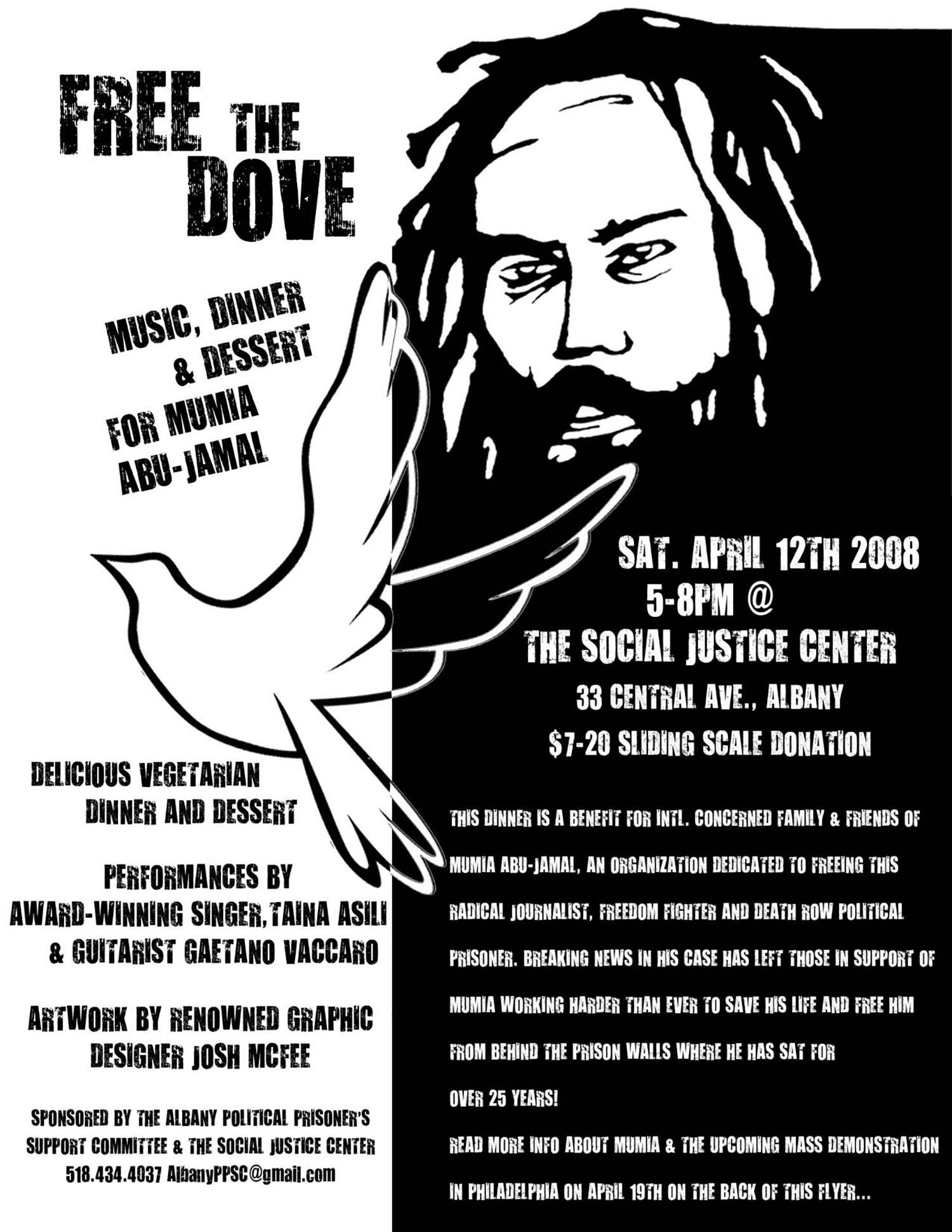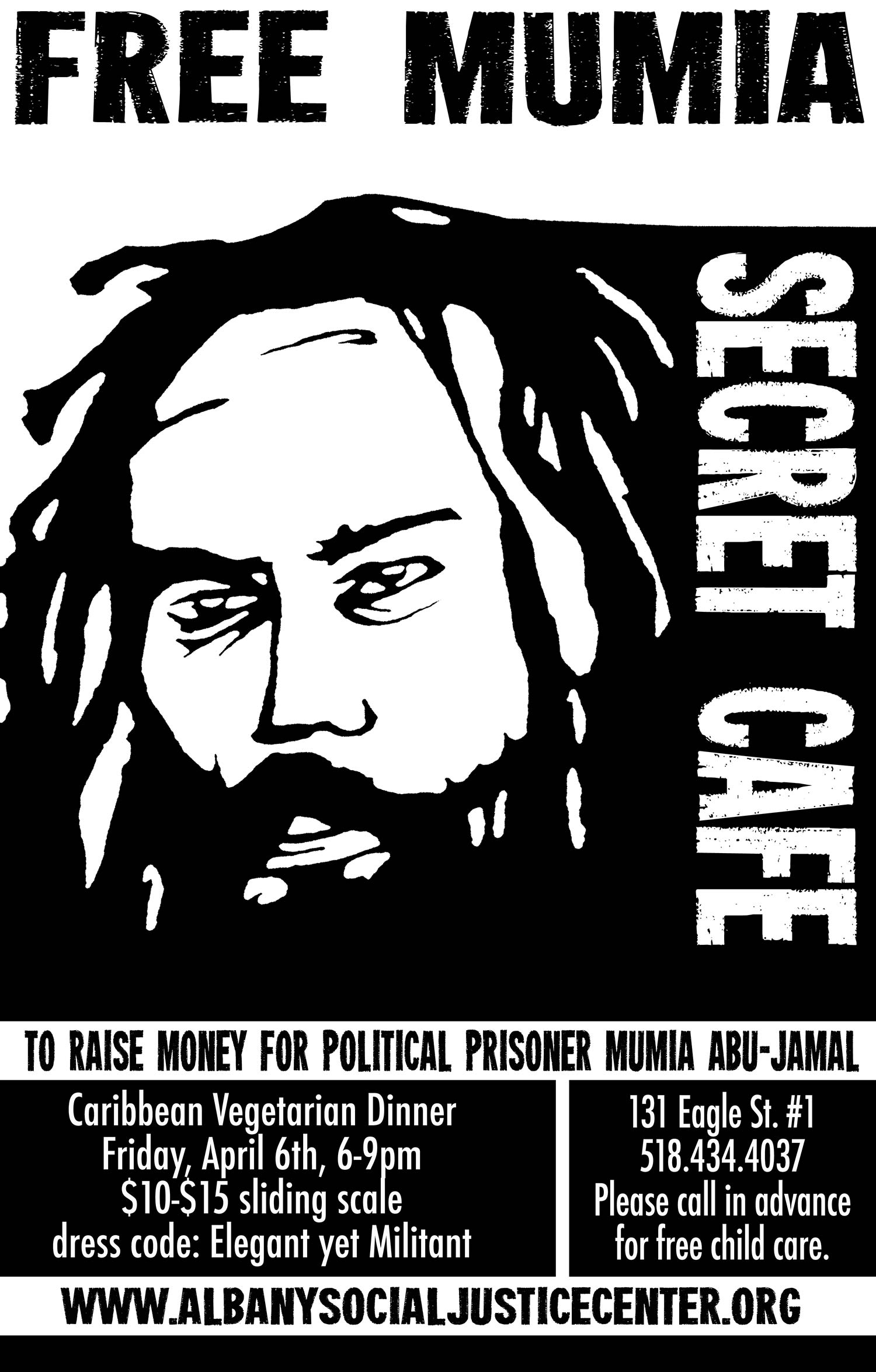 Free Mumia Graphics by Josh MacPhee are licensed under a Creative Commons Attribution-ShareAlike 4.0 International License.