Our fifth free font pack designed by the artists and cooperative members of Justseeds. This installment includes a hand drawn typeface by Mary Tremonte. It's a joyfully irregular script Mary has labeled as Exuberance. Also included is RESPECT, a typeface by Kill Joy based on carved letterforms originally used for graphics they made for Keep Forests Standing: Graphics in Solidarity with the Pargamanan-Bintang Maria Community in Indonesia (a Justseeds/Taring Padi/Rainforest Action Network collaboration). RESPECT includes bold, condensed, and outlined versions.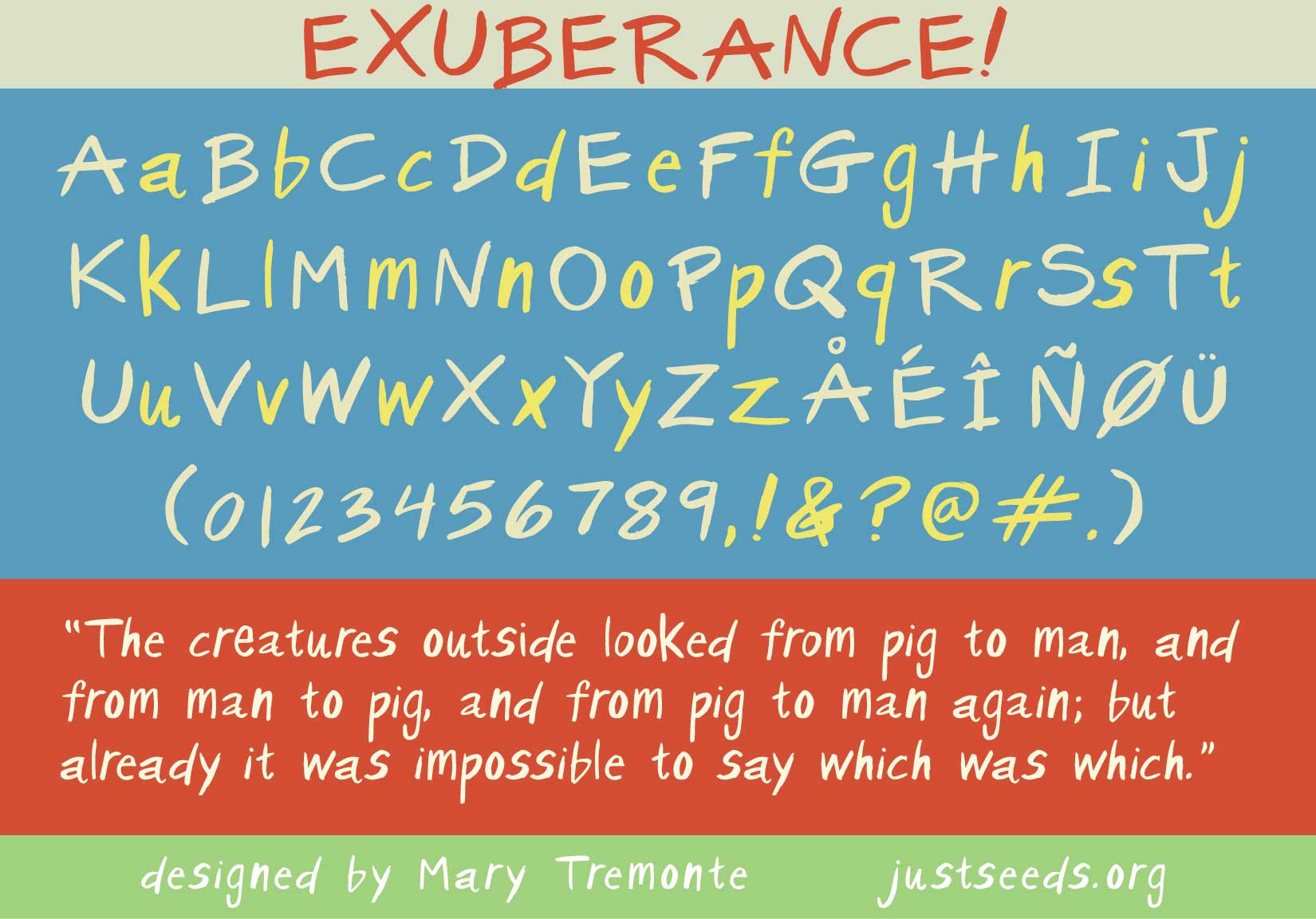 The attached zip file contains 4 OpenType fonts.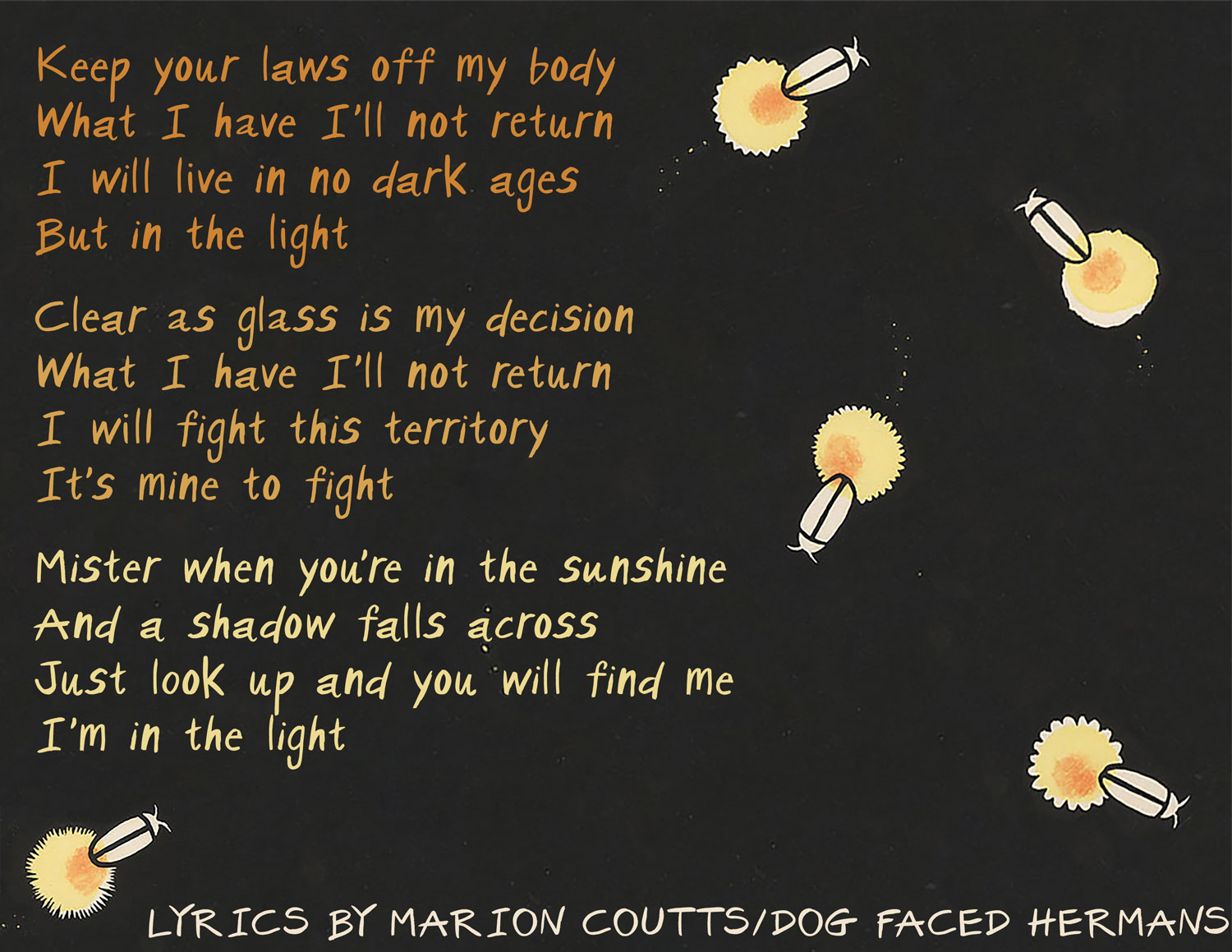 All fonts are licensed as CC BY-NC-SA. This Creative Commons license means they can be used, shared, and adapted non-commercially; attributed when appropriate; and any adaptations must fall under the same license. If you have questions about using a font please contact us at graphics@justseeds.org.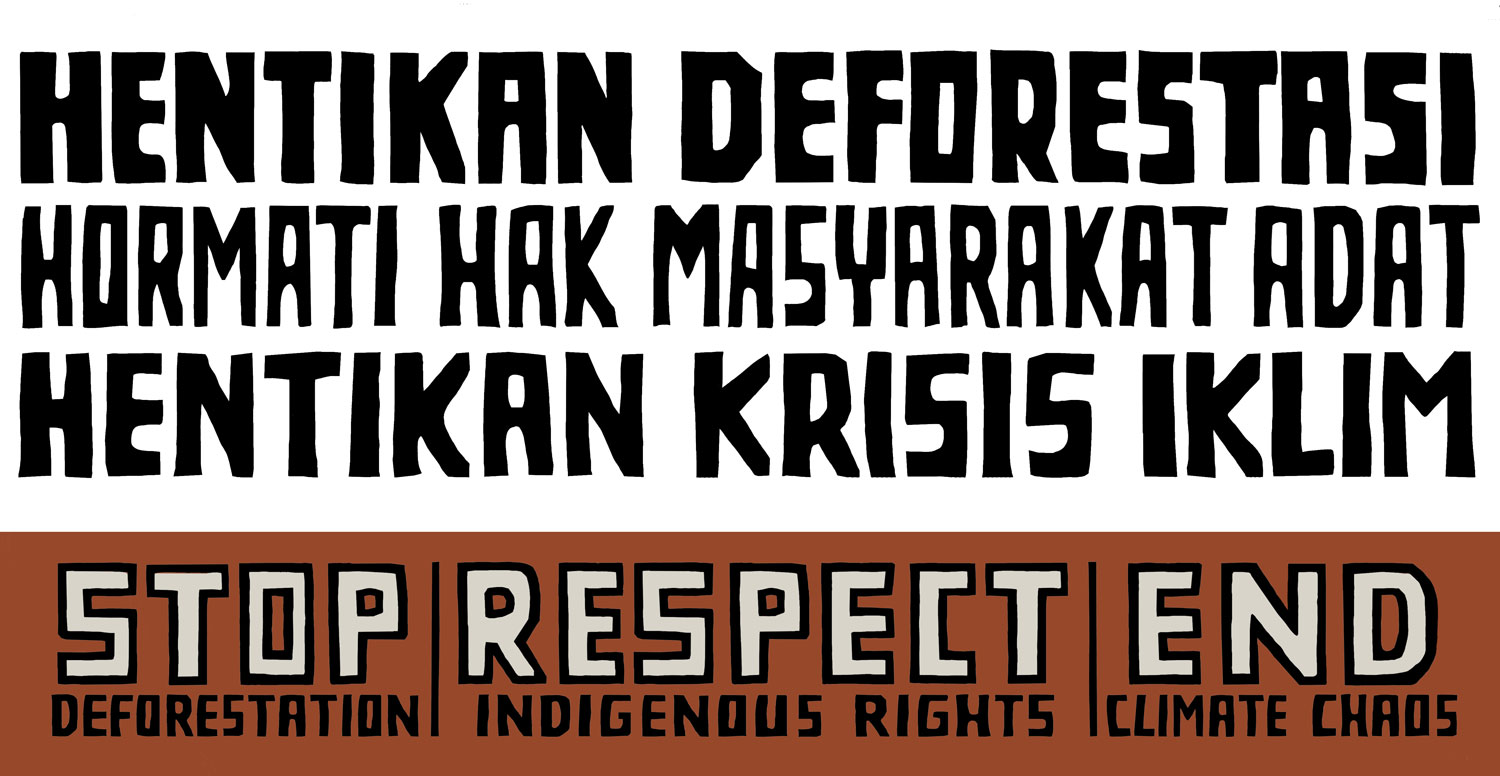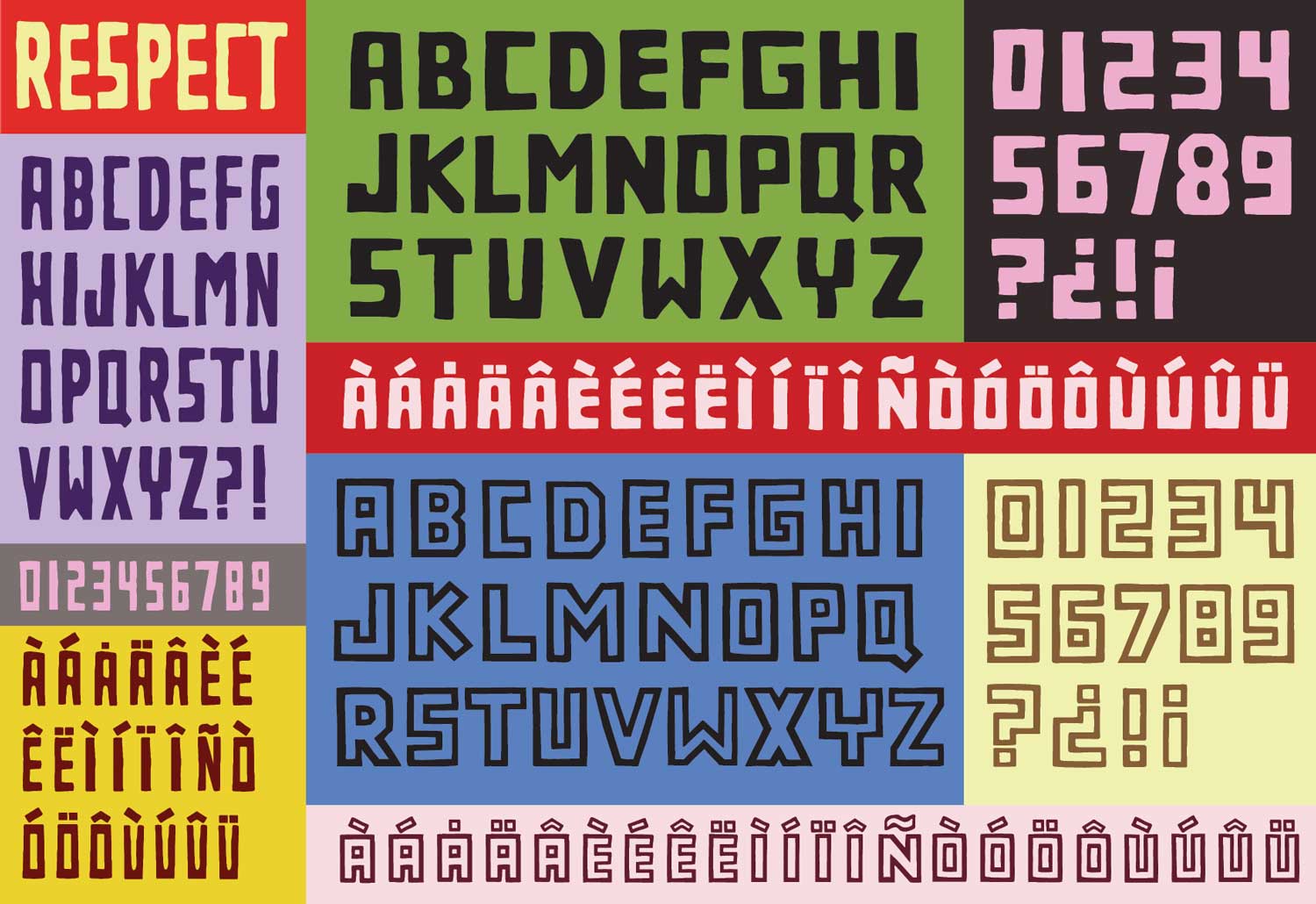 These fonts are part of the Justseeds Open Type Project
"Exuberance" font example text: "Keep your laws off my body, What I have I'll not return, I will live in  no dark ages, But in the light. Clear as glass is my decision, What I have I'll not return, I will fight this territory, It's mine to fight. Mister when you're in the sunshine, And a shadow falls across, Just look up and you will find me, I'm in the light. Lyrics by Marion Coutts / Dog Faced Hermans."
"Respect" font example text: "Hentikan Deforestasi. Hormati Hak Masyarakat Adat. Hentikan Krisis Iklim. Stop Deforestation. Respect Indigenous Rights. End Climate Chaos."