Myself and a few other Justseeds members have been collaborating with Rainforest Action Network to make some graphics around a campaign they are organizing. Activists are calling for a week of action from June 14-21st to pressure the major insurance companies of the Trans Mountain pipeline to stop insuring the project.
A toolkit is available with much more information for the week of action here: Toolkit
Construction on the pipeline has been halted temporarily because of Anna's Hummingbirds (which I included on my designs) you can read more about here: https://www.theguardian.com/world/2021/apr/28/canada-hummingbird-halt-construction-pipeline
Amazing, inspiring Indigenous activists like The Tiny House Warriors have been fighting this pipeline for years.
Specifically targeting the companies that insure the construction of the pipeline will hopefully be another piece of the actions that stop this from being constructed.
You can download a zip file of the 4 images I designed.
I was asked to create a design for a large banner:

Also they wanted an image for social media, which I made a few variations of: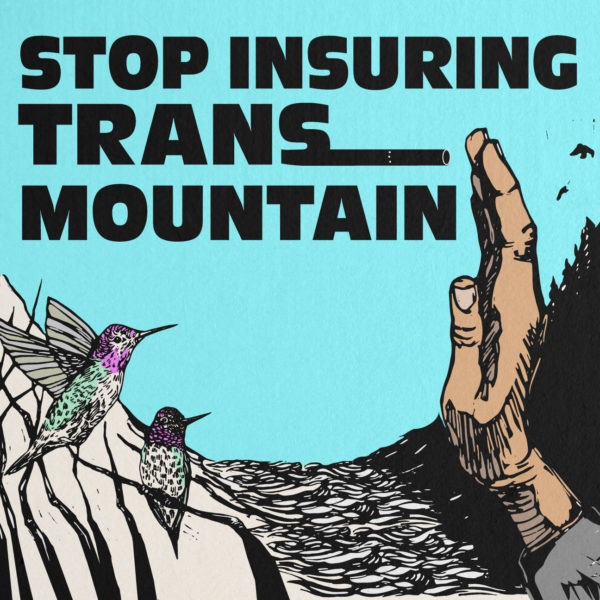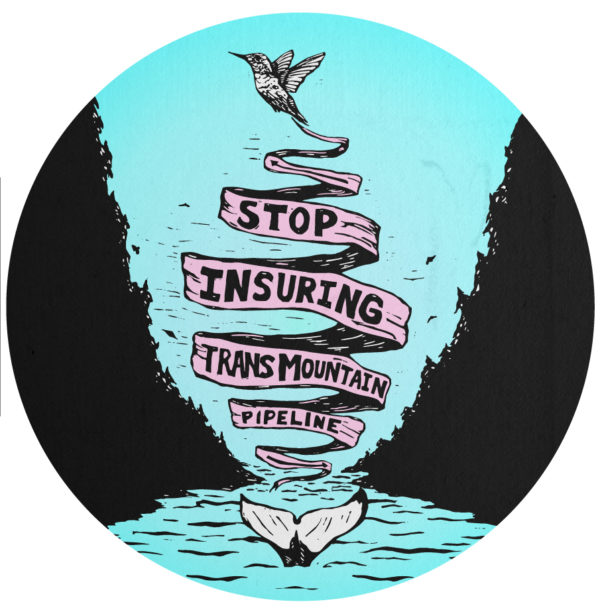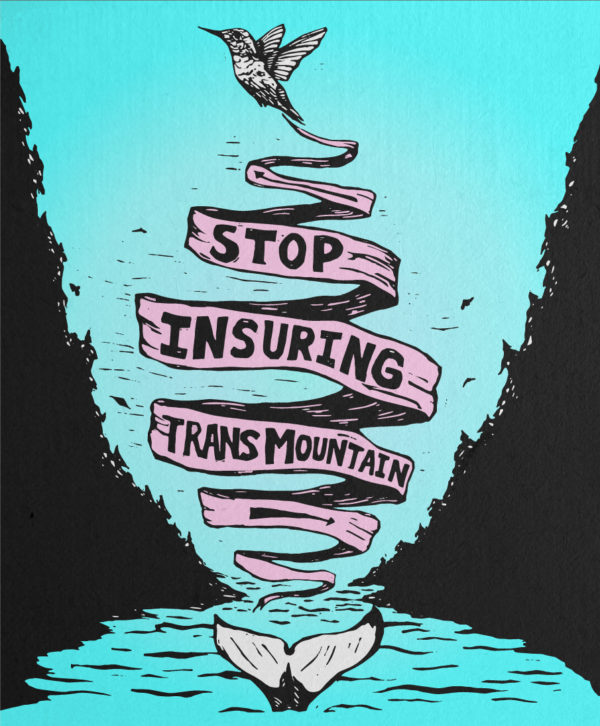 A hand is held up against the text: STOP INSURING TRANS MOUNTIAN. Hummingbirds hover and waves lap a mountainous coast.
A hummingbird carries a twirling banner which reads: STOP INSURING TRANS MOUNTAIN PIPELINE." A whale's tail is seen cresting out of the water below.