I wasn't able to pull together a Judging Books by Their Covers post this week, in part because I'm guest posting all week on the Our Comics, Ourselves tumblr site! I dug through Interference Archive and found 13 amazing, mostly little-known political comics, took photos, ans am sharing them for Our Comcics, Ourselves (exhibition currently on view at Interference Archive). Here are some sneak peeks, and you can follow the rest all this week HERE.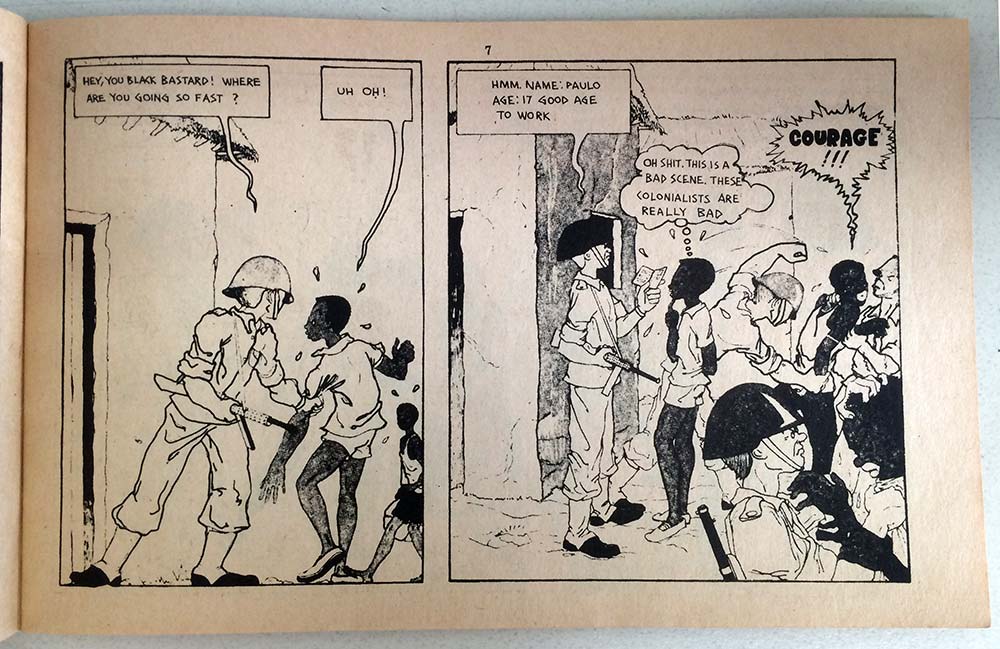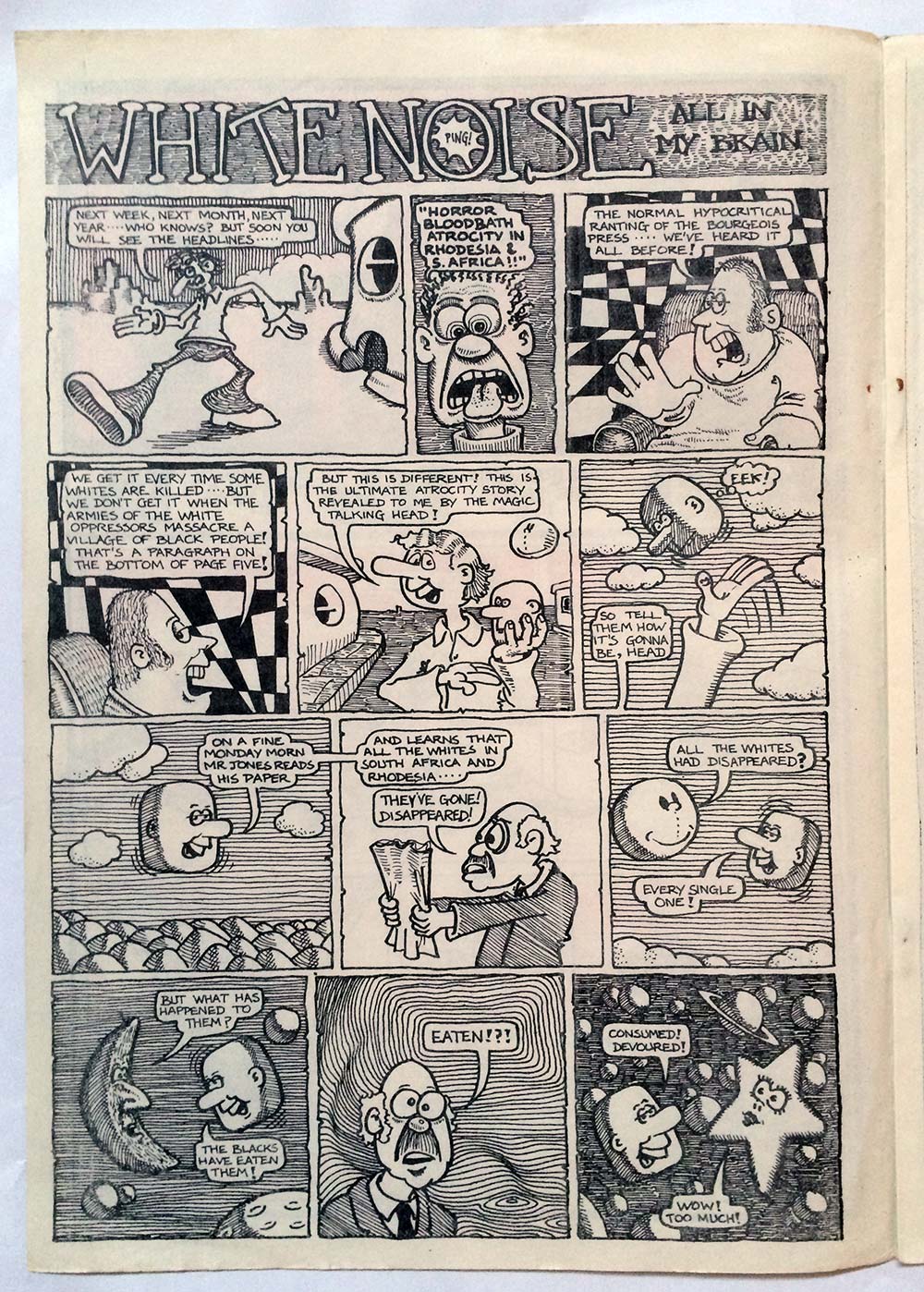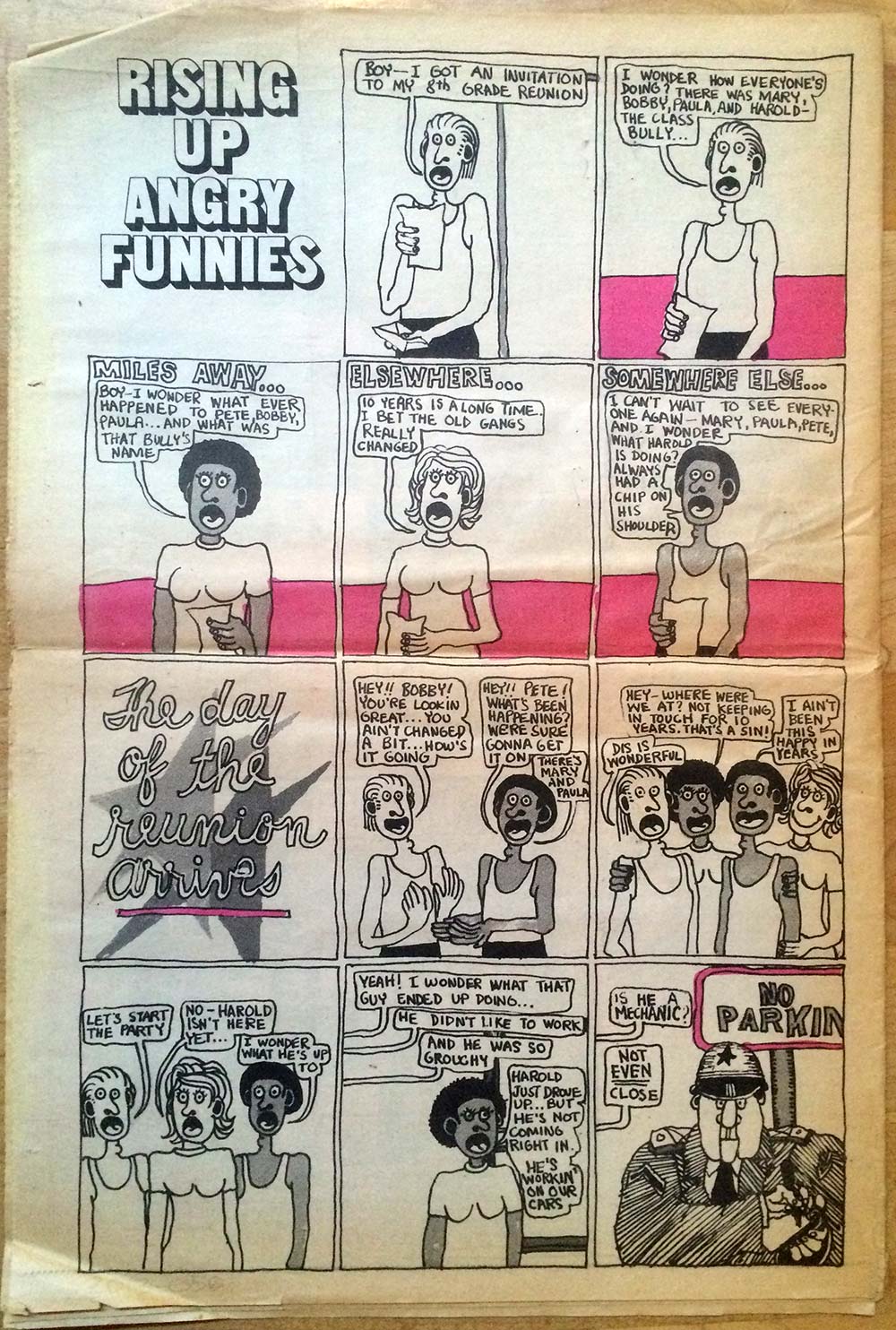 From Slavery to Freedom originally published by the MPLA in Angola, reprinted in the U.S. by Peoples' Press, 1976.
"White Noise" from Resistance Comix, Belfast mid-80s.
"Rising Up Funnies" by Aaron Fagen, published in Rising Up Angry.