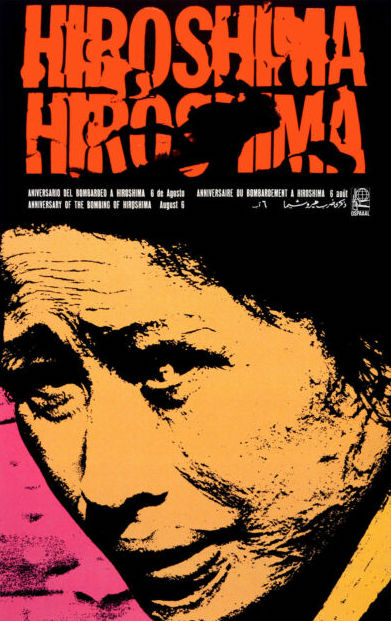 Every year I try to share a piece of art commemorating the atrocity committed against humanity on August 6th, deman "never again". It has been 77 years since the nuclear attack by the United States of America's military on the city of Hiroshima. Displayed is an image of René Mederos's 1968 design for OSPAAAL (Organización de Solidaridad de los Pueblos de Africa) You can view copies of this poster in the collection at Interference Archive.
Currently the superpower militaries of the world are posing more nuclear threats to the planets population. Listen to reports from Democracy Now!
"The U.N. warned this week that humanity is "one miscalculation away from nuclear annihilation" as tensions escalate globally."
Let us rid the planet of the nonsensical assured self destruction and begin working on taking care of each other.