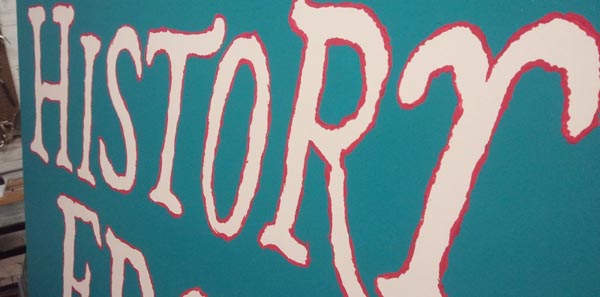 For a couple weeks in November, I hammered out a four by eight foot version of my
"Teach History From Below"
print (from our
Liberating Learning Portfolio
) for the
Sidewall
project here in Pittsburgh. Sidewall is basically a giant frame on the side of a residence in the Bloomfield neighborhood, right on a high-traffic street. Artists paint "murals" on stock 4×8′ sheets of plywood, and the paintings switch anew every month. It's a great use of private housing space for public art, and you can find out
more about the project here
. I've posted some process photos below…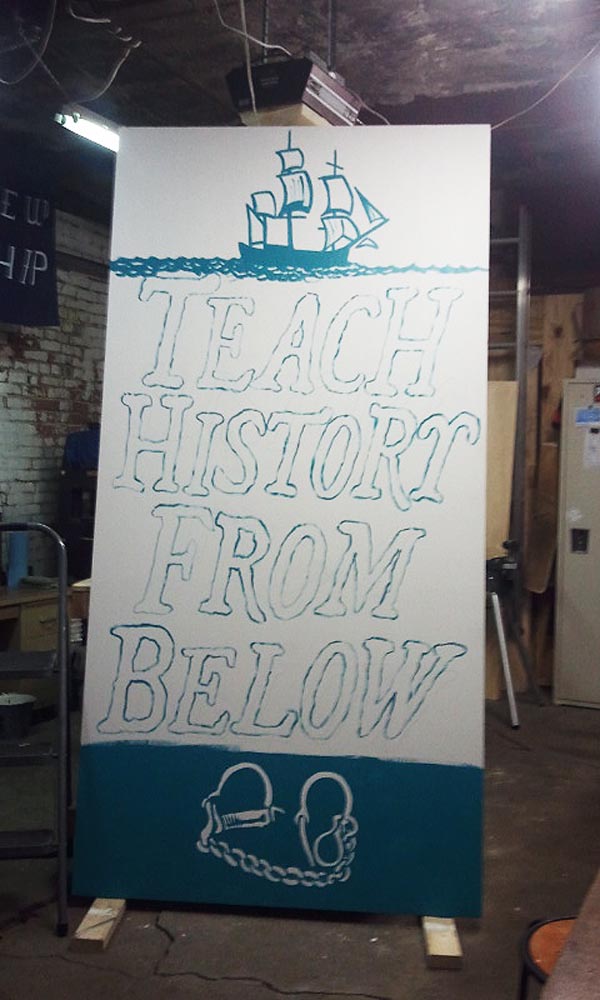 Sketching out the letterforms from a projection off the original print.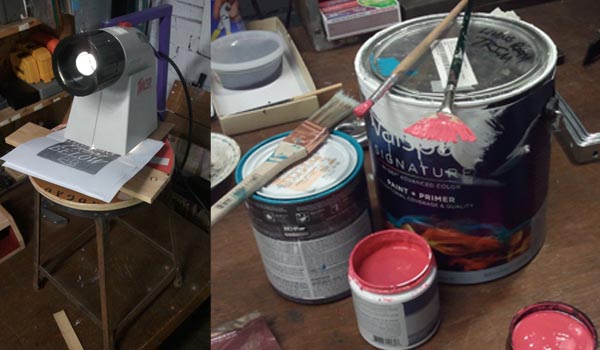 I used an opaque projector, an elegant little piece of old engineering, to throw the image as big as I could on the plywood. Exterior grade housepaint from a hardware store was mixed to approximate the original colors of ink from the Risograph prints. Almost the entire image was painted with a 1″ angled paintbrush and an old fan brush. Detail was kept in the abstract – I don't claim to be much of a painter!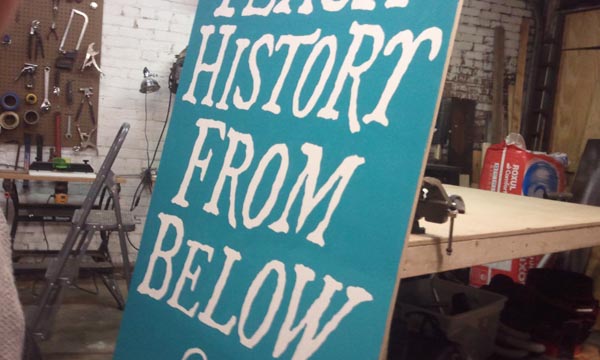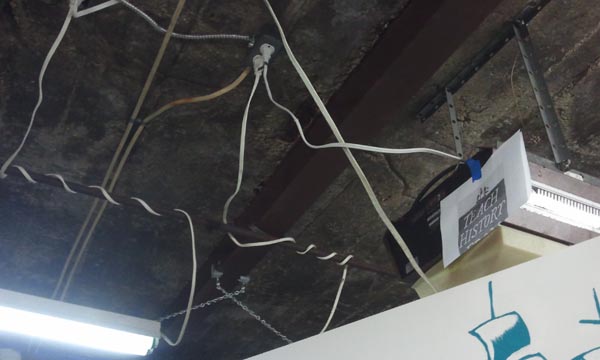 My studio used to have an electric garage door, and the motor made a nice ceiling mount for my reference imagery when filling in the ship at the top of the painting.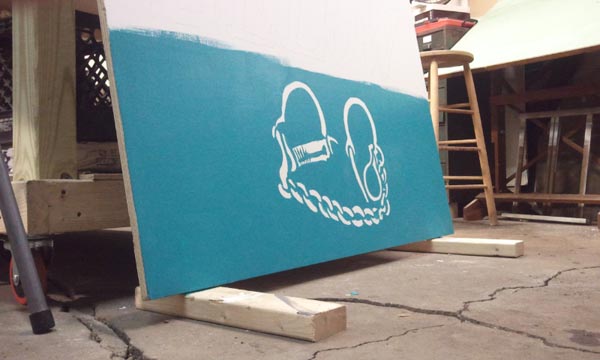 Finished!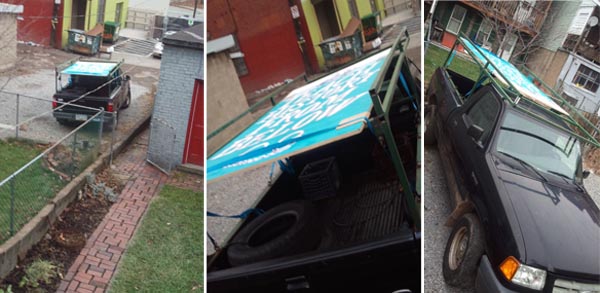 I have never been sorry I have a pick-up truck…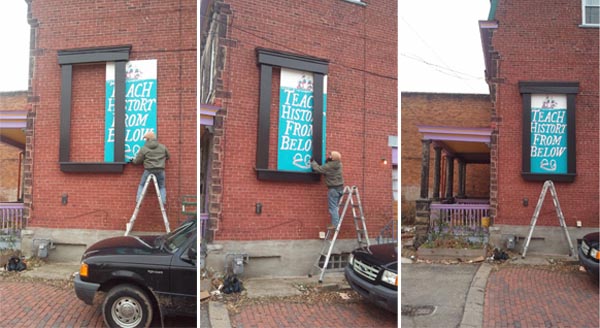 Here's Chops installing the mural, which basically just involves straddling a ladder and sliding the sheet into the frame (providing it isn't too bowed).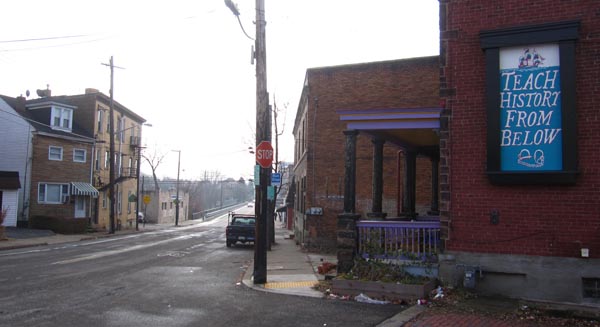 Here's a little write-up about this piece from the Sidewall site:
"History From Below" is a corrective lens with which to look back for lessons for the present day: where "from below" means all the rest of us, the 99% if you will, who toil below the minority ruling class. This is a historiography which runs counter to the "Great Men" narratives – that exclusive, dominant history written by oppressors, victors of war, colonialists, industrialists, racists, urban developers and re-developers. History from below is people's history, labor history, social history, folk history. Learn it, teach it, share it, feel it and live by it.
It'll be up until the first week of January. Meanwhile, you can buy a copy of this image as a smaller, Risograph print here. It's not nearly as large as this thing, so you probably won't have trouble finding a spot for it in your house. (UPDATE: these sold out fast! Screenprint version coming in winter 2015…)