Traversing the I-5 corridor between Portland and Seattle I usually find reason to make a stop in the small town of Centralia. The first time I ever made the visit was to see the Mike Alewitz mural (more on this soon). This time going through I decided to stop by Richart's house and get a tour of his ongoing art project.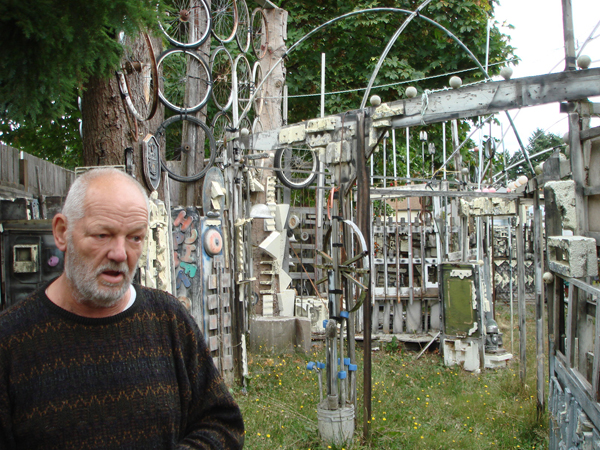 Richart, in his mid 70's now, has been working on building structures and sculptures covering the entire expanse of his yard for over 25 years now. On this occasion a visit to Richart's turned into a couple hour tour and discussion with him about his daily work and ideas for upcoming pieces. Covering topics from Judy Chicago's Dinner Party, to his visions of Maasai warriors, and the rain's aesthetic effect on the styrofoam forms that are incorporated into much of his work I left enlightened and inspired.
Vanessa Renwick
made a
documentar
y on Richart a few years back that will give those of you unable to visit Centralia a great chance to see Richart's world.
here's some more pictures