For the past decade I've slowly been collecting all kinds of paperbacks published about and within Africa. Last year at the Haunted Bookshop in Iowa City I ran across a selection of books by a small publisher in Tema (just east of Accra), Ghana—Ghana Publishing House (GPH). GPH barely exists online, there is almost no information about them, but I suspect they were founded in the 1960s, post-Independence, like many similar sub-Saharan publishing projects such as East African Publishing House in Nairobi, Mbari in Ibadan, or Tanzania Publishing House in Dar es Salaam. Like much of the output of African publishers, part of what attracts me to these books is how much they do with limited means. The covers are rarely full color, but complex constructions in duotone or tritone; the registration is often done by hand, and thus imperfect; the type is limited by creatively deployed; and photographs are rare, with unique illustrations far more common. All these things add up to unique, strange, and powerful covers.

Half the books I've found are from that initial era, the 60s and 70s, while the others are either more current, or cheap reprints of those earlier titles. The two novels by Eta Johnevi are both from the 1990s. Feed Me For Ever is a very roughly printed booklet, with a cheap offset cover, photocopied insides, and a very awkward cutting job, so it's not even close to being square. And the illustrations are absolutely bizarre. Disembodied parts—with new bodies—wander the landscape.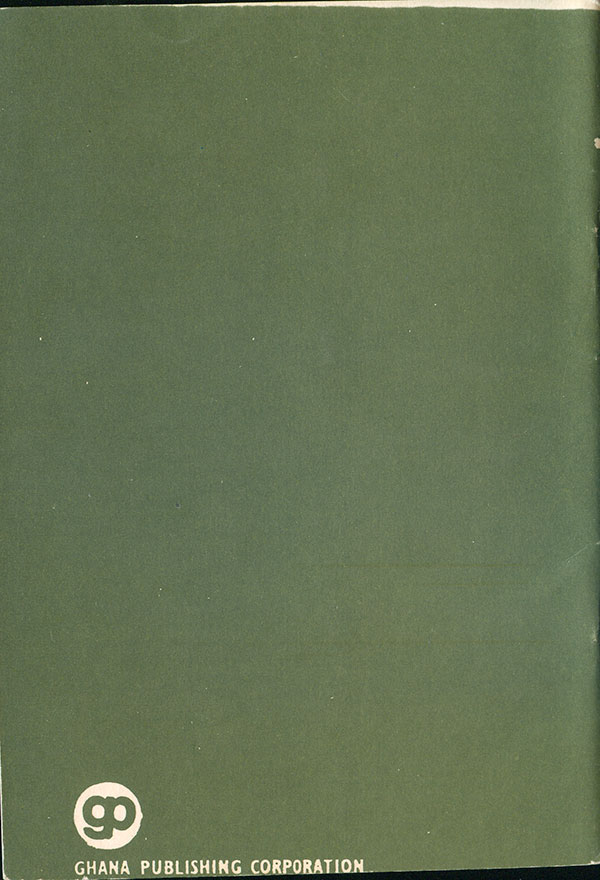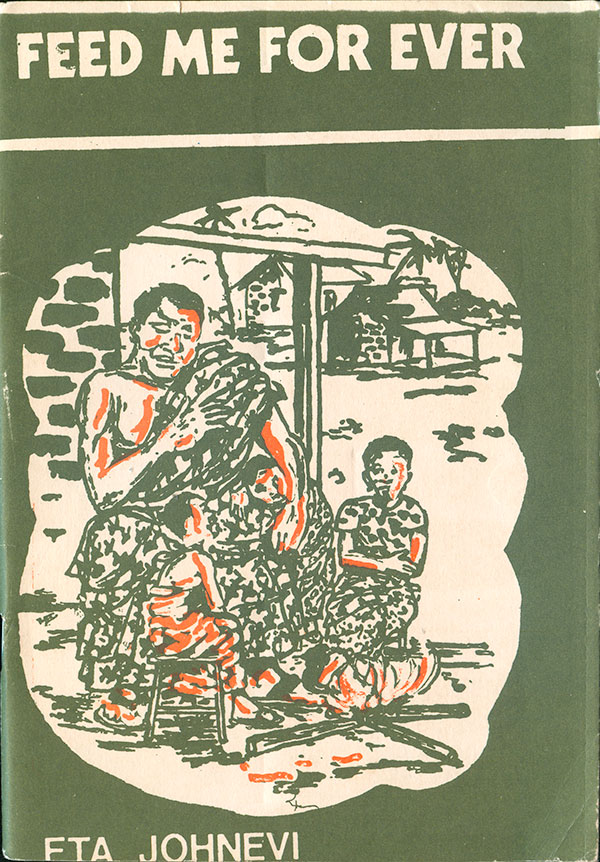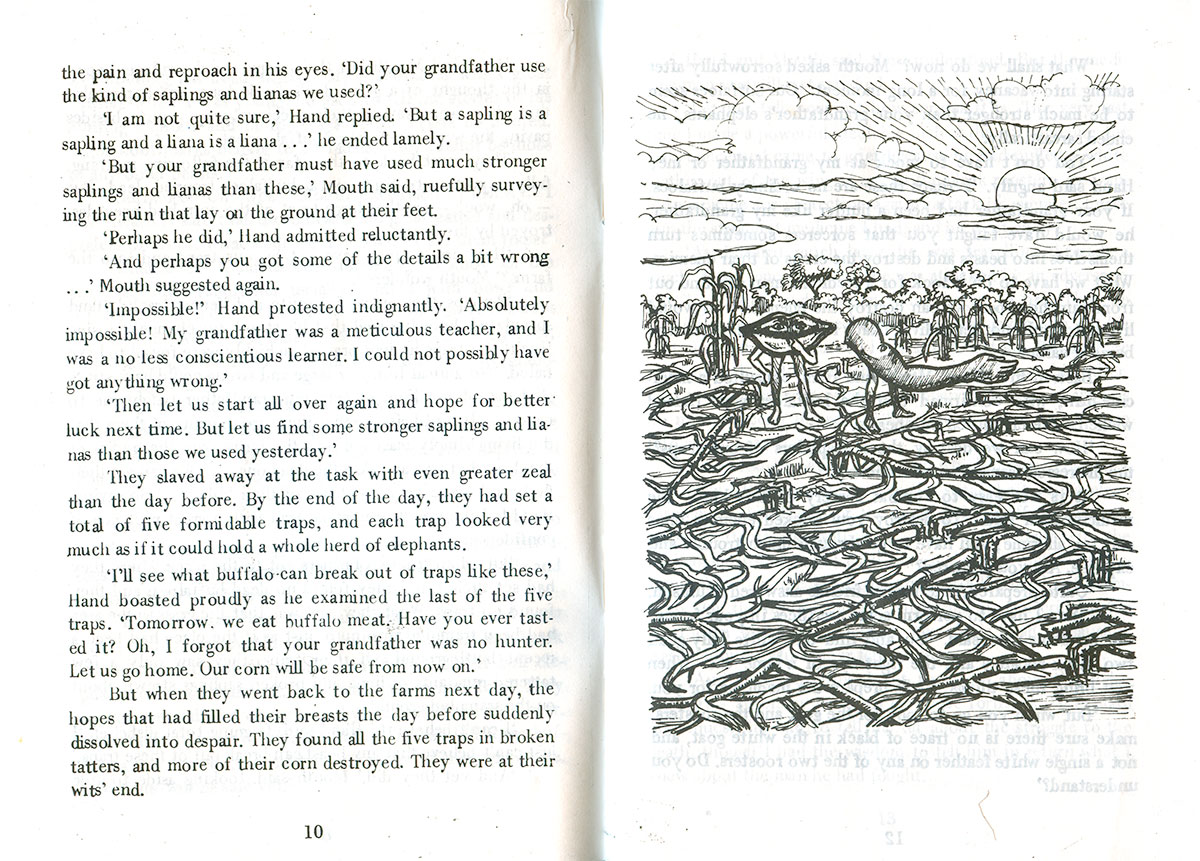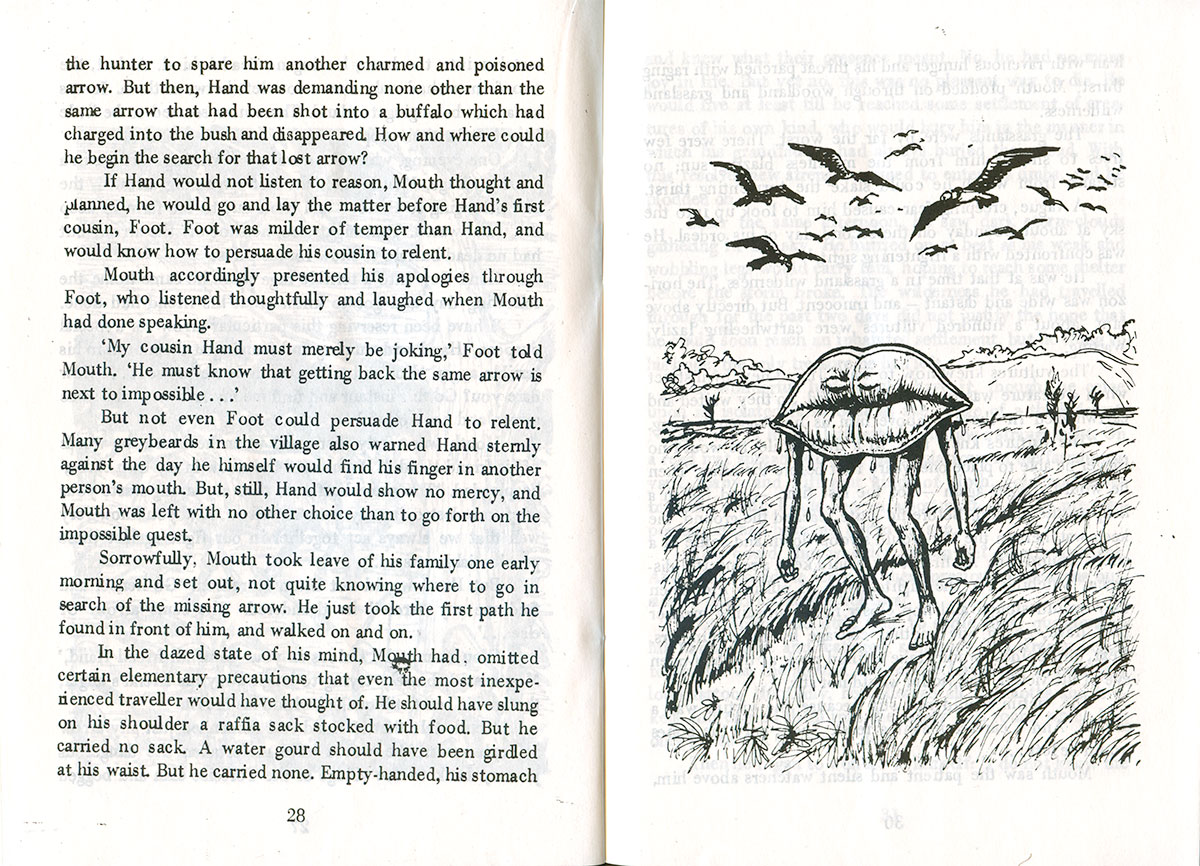 Victims of Greed is another novel, the version I have a rough reprint of what was likely a handsome original edition. The cover features another amateurish drawing, printed grey on top of silver ink, making it elusive, almost fading from view. Festivals of Ghana is a larger format non-fiction book, published in 1970. The cover illustration is a swirl of green and orange, the individual characters and their musical instruments blending together within the blocky and imprecise color separations. Although the illustrations are clearly realistic representations of people celebrating, at the same time the colors give the entire operation an abstract feel.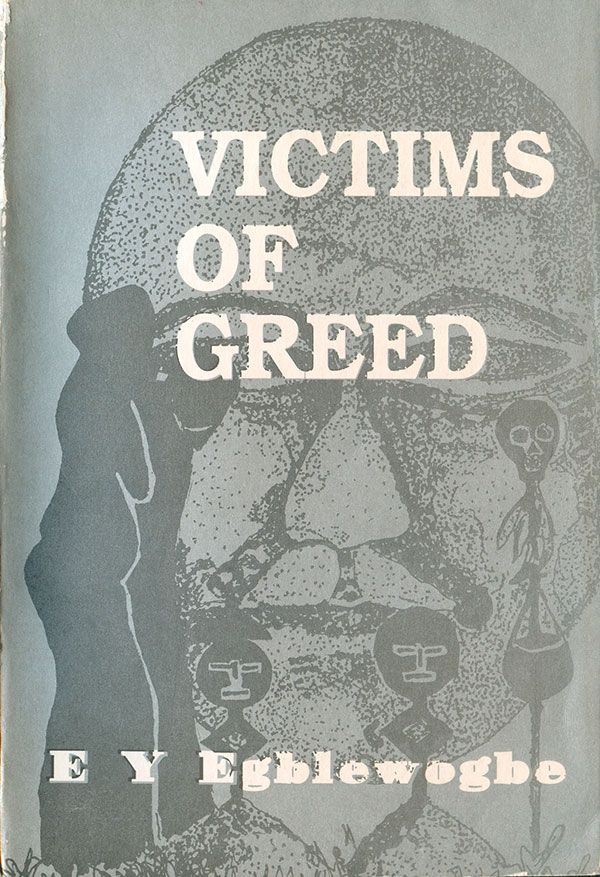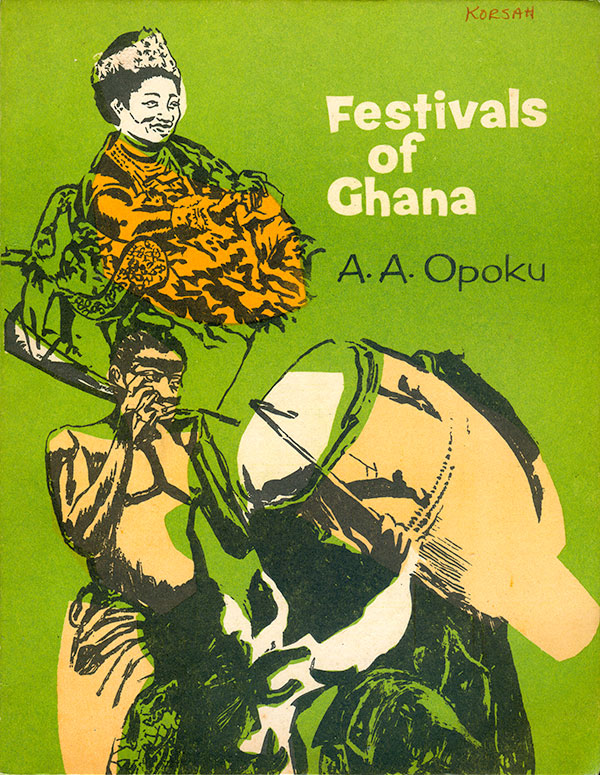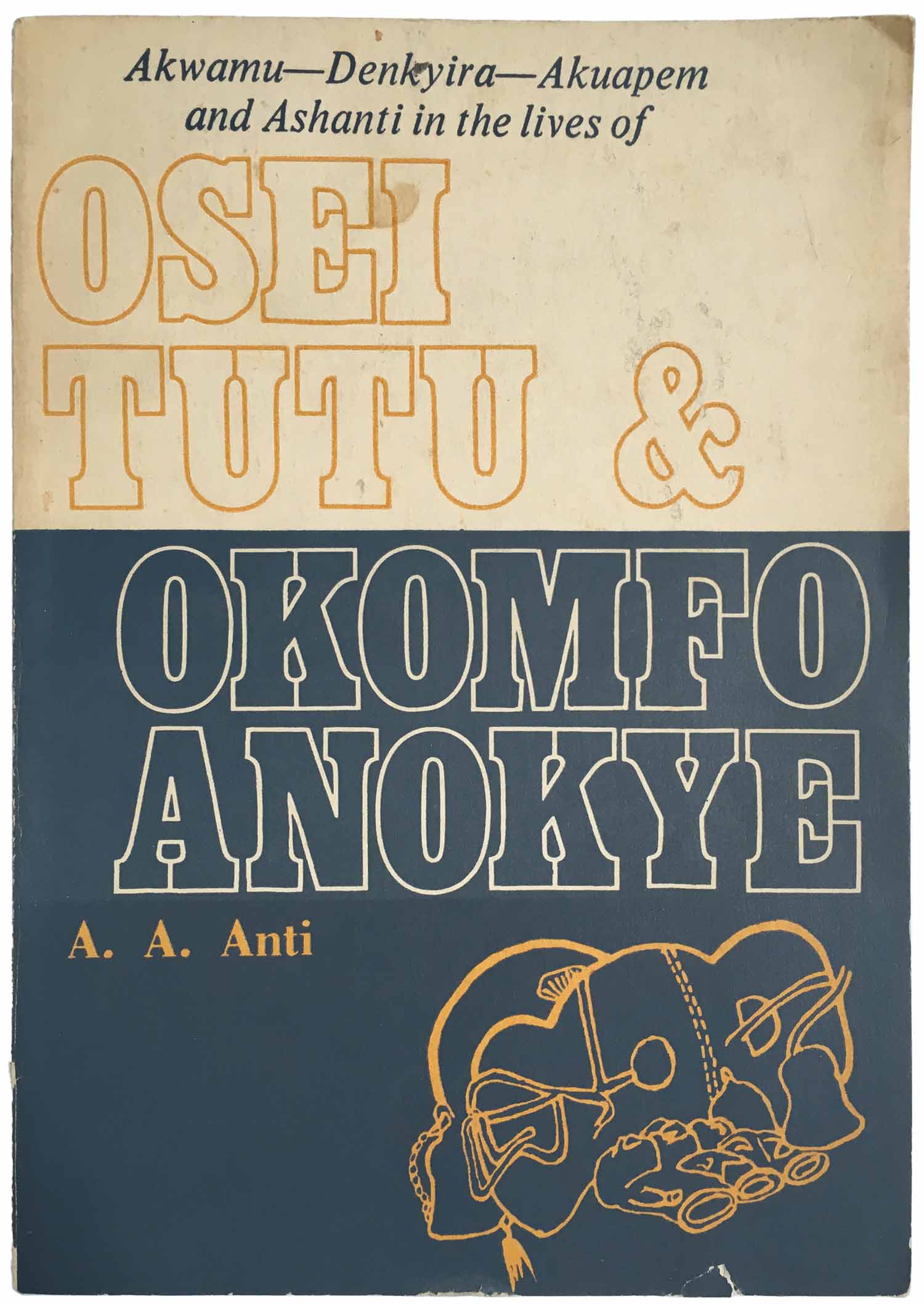 I picked up Medical Systems in Ghana by P.A. Twumasi in Toronto. It's the only cover with photographic reproductions, and strangely shares the exact same orange, green, and black color palette as the book above, but to very different effect. The cover conveys the contents well, a survey of medicine in Ghana from traditional methods to the increasing use of Western systems. The use of green and orange overprinting is clever, and the creation of a cross in the bottom right corner not only gives the eye a place to rest, it also acts as a visual counterpoint to the title in the upper left, and references the red cross and other medical uses of the symbol.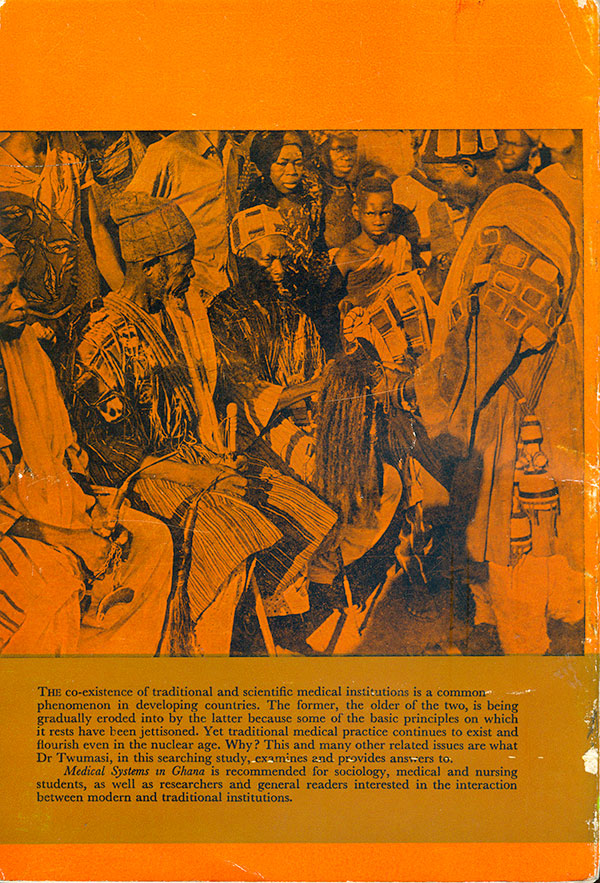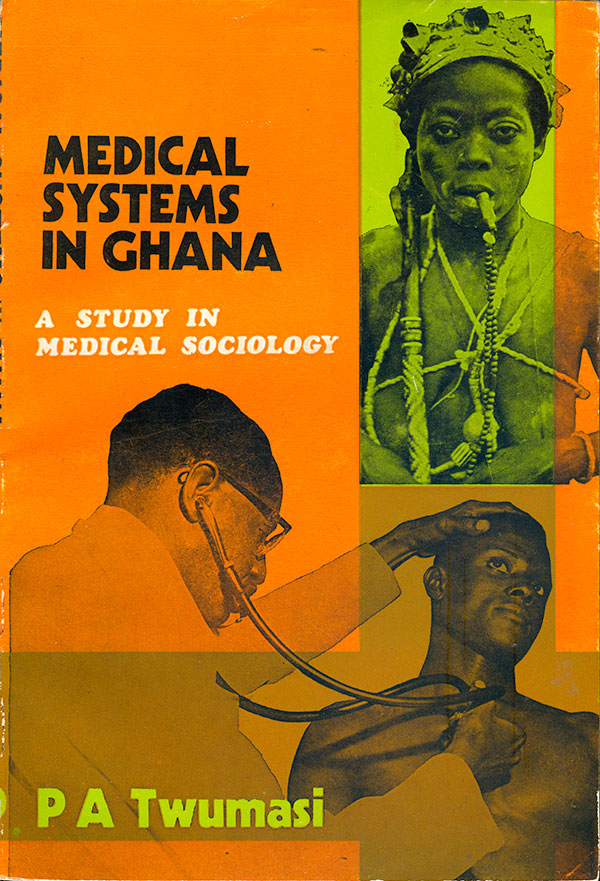 Although there are definitely more GPH titles out there, these are the only five I've been able to find so far. This post is part of my attempt at being less of a completest and just getting these covers out there. Maybe some of you have other GPH books to share?
Over the next couple months I'm going to start working on posts about other African publishers, so keep an eye out for that.


A. A. Anti, Osei Tutu & Okomfo Anokye (Tema, Ghana: Ghana Publishing Corporation, n.d.). Cover design unattributed.
E. Y. Egblewogbe, Victims of Greed (Tema, Ghana: Ghana Publishing Corporation, 1975/1998). Cover design unattributed.
Eta Johnevi, Feed Me For Ever (Tema, Ghana: Ghana Publishing Corporation, 1989/1998). Cover design unattributed.
Eta Johnevi, The Valley of the Dead (Tema, Ghana: Ghana Publishing Corporation, 1992). Cover design unattributed.
A. A. Opoku, Festivals of Ghana (Tema, Ghana: Ghana Publishing Corporation, 1970). Cover design unattributed.
P. A. Twumasi, Medical Systems in Ghana: A Study in Medical Sociology (Tema, Ghana: Ghana Publishing Corporation, 1975). Cover design unattributed.
[Additional material added to this post on 01/07/17.]