Let's stay in France this week, and check out the covers of Action, the newspaper developed by the Comités d' Action during May 68. The first Comités were developed as organizational bodies by the striking students of the Sorbonne, but the form spread to other universities, high schools, and even a few factories. Action first appeared on May 7th, and was a weekly paper for the first three issues, but then became daily (on weekdays) for the month of June (when a lot of the action of the May protests was peaking), then settled back into a weekly. Although the covers are neither as graphically efficient or visually compelling as the best of the posters of the same period, they are still interesting, with some nice use of illustrations. Action introduced a new generation of illustrators, including Michel Quarez (who did the cars on #30, above), Jean-Marc Reiser, and Georges Wolinski.

Unfortunately I was only able to find black and white versions of these papers, even though the covers of many of them were printed with a spot color (as above). This black and white collection can be found in an unfortunately long out-of-print book: Marc Rohan, Paris '68: Graffiti, posters, newspapers & poems of the events of May 1968 (London: Impact Books, 1988).

#4: Strikers keep the upper hand; #5: Long Live Engineering Workers.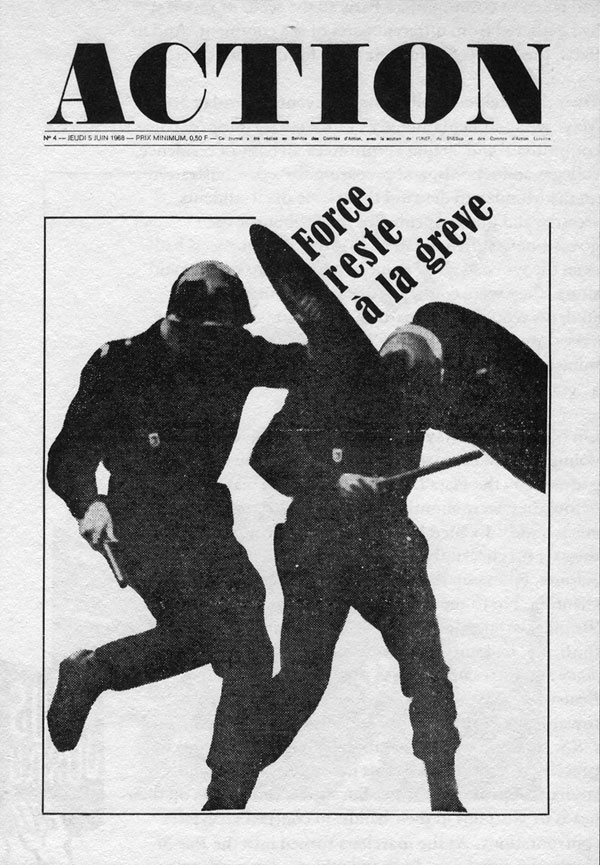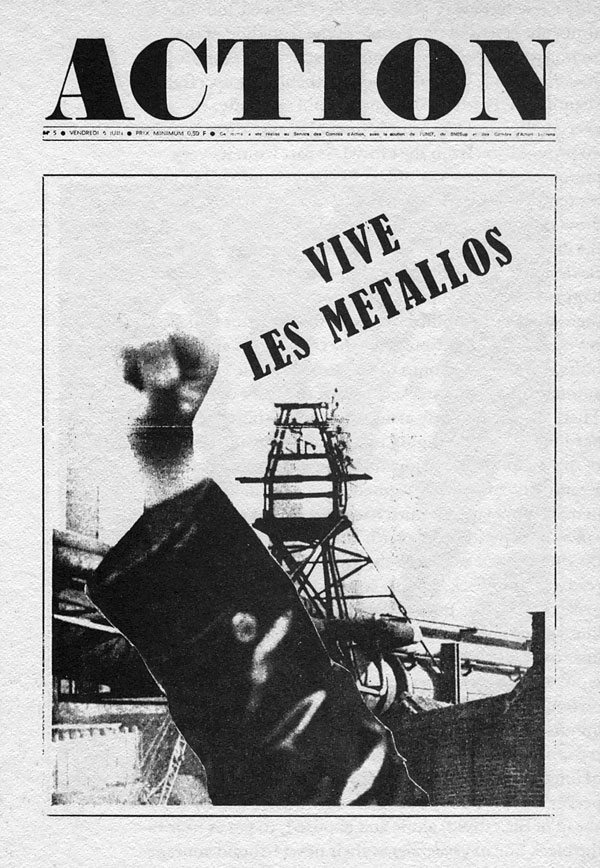 #6: Renault-Filns [car manufacturers] on the offensive, 7:30 this morning—workers and students shoulder to shoulder around the factory; #7: De Gaulle—Murderer.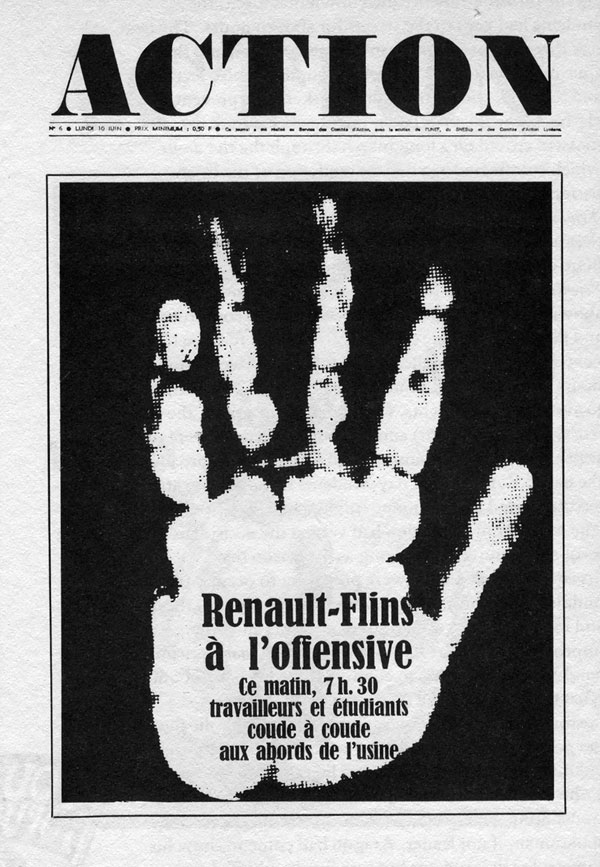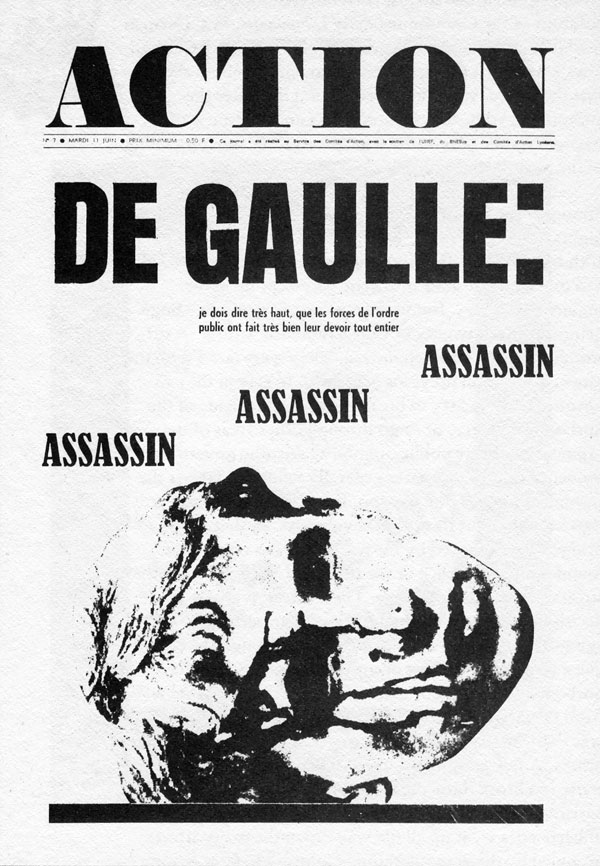 #8: 2 dead, that's enough, let him leave!; #9: Chaos Is Me! [De Gaulle].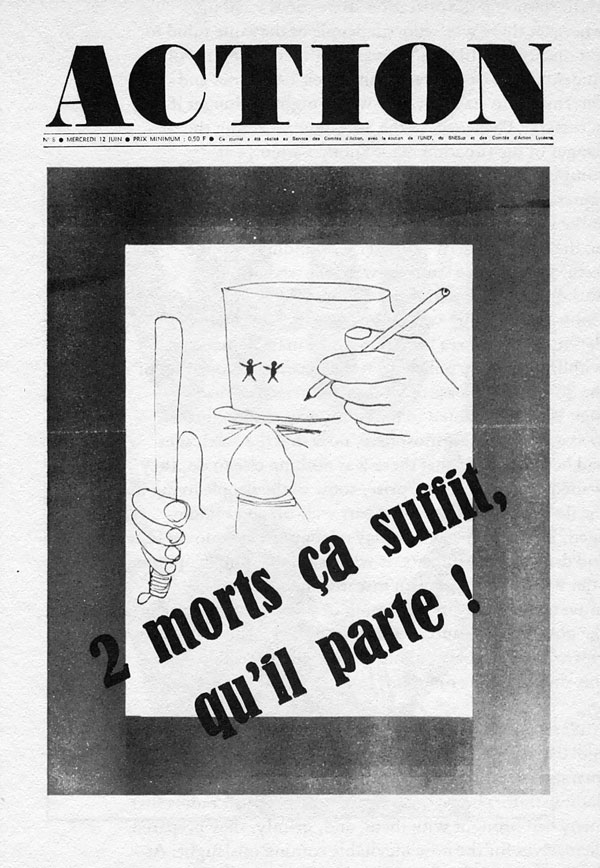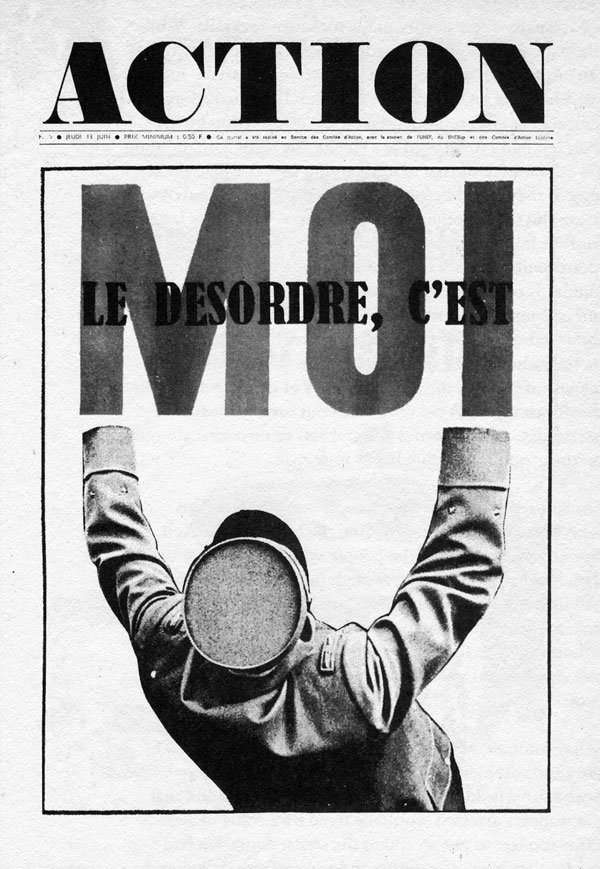 #10: De Gaulle frees his friend Salan and bans our friends; #12: POWERLESS against the people's university, its workers and students.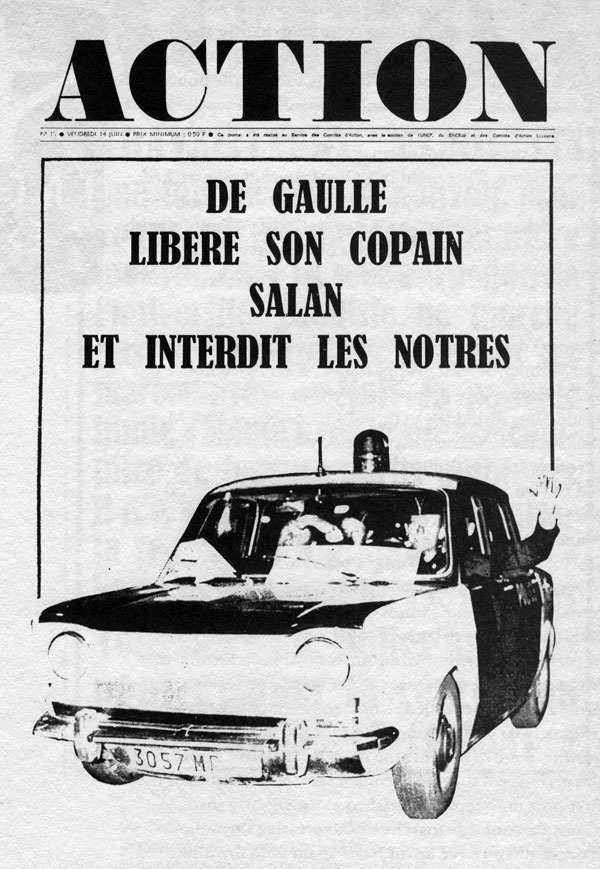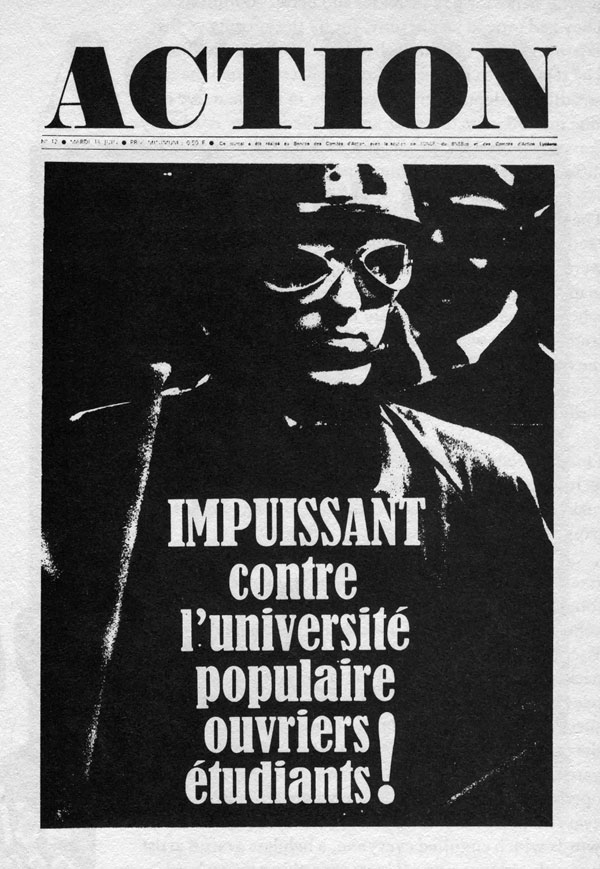 #13: A new start; #14: Citroën is not giving up.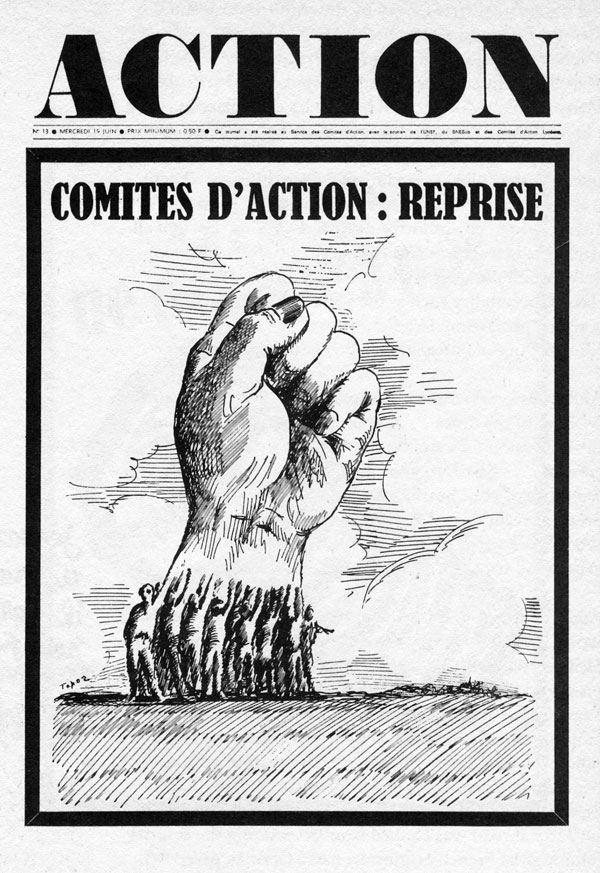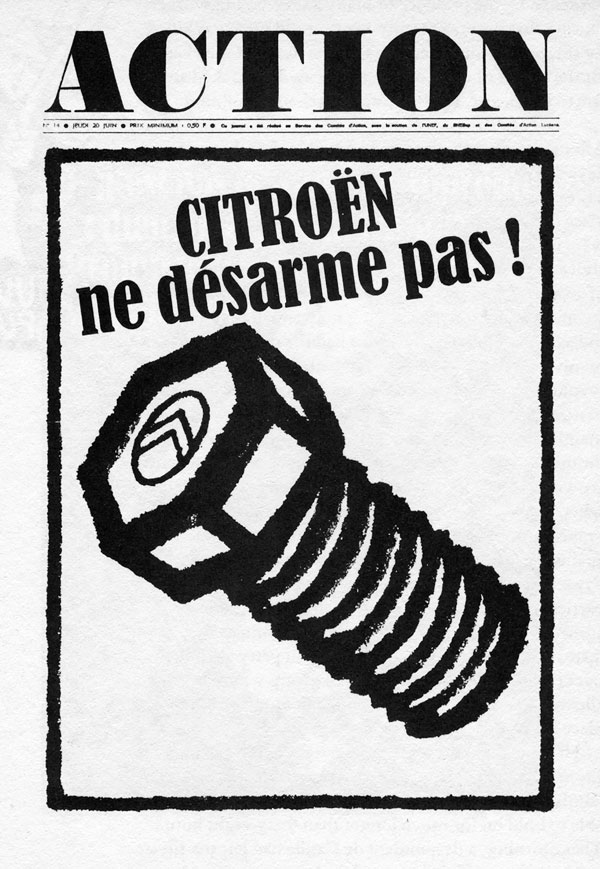 #16: Capitulating DOES NOT PAY!; #18: It's Summer. The People's University is Starting.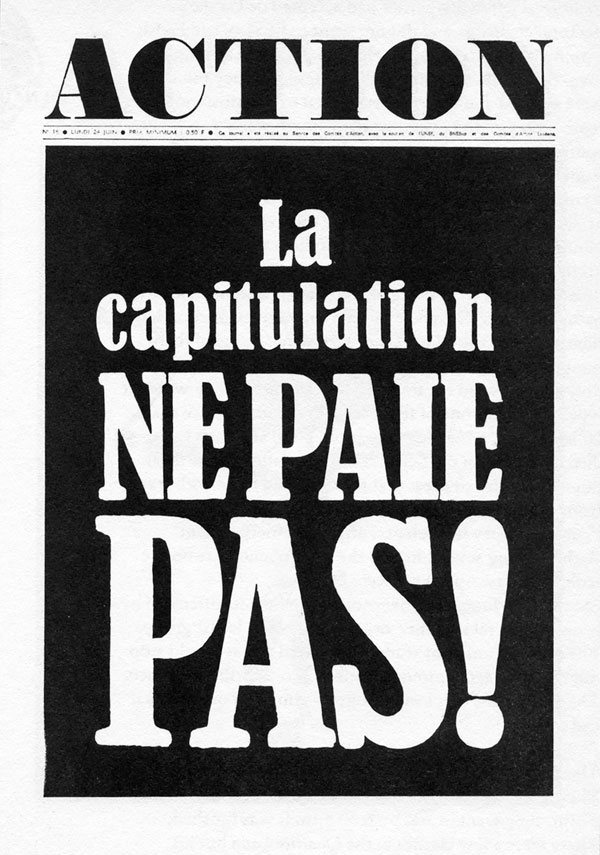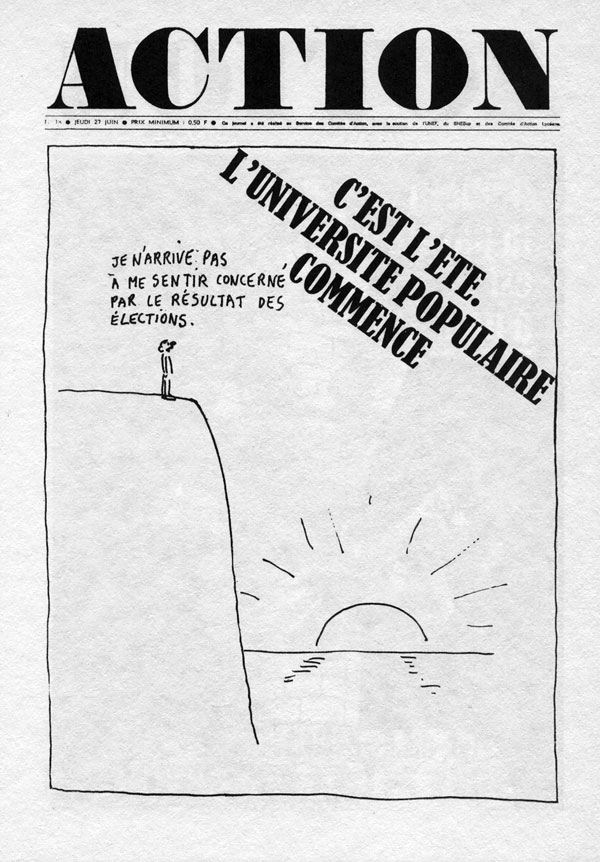 #19: Tomorrow it will be our turn; #24: General Here We Come!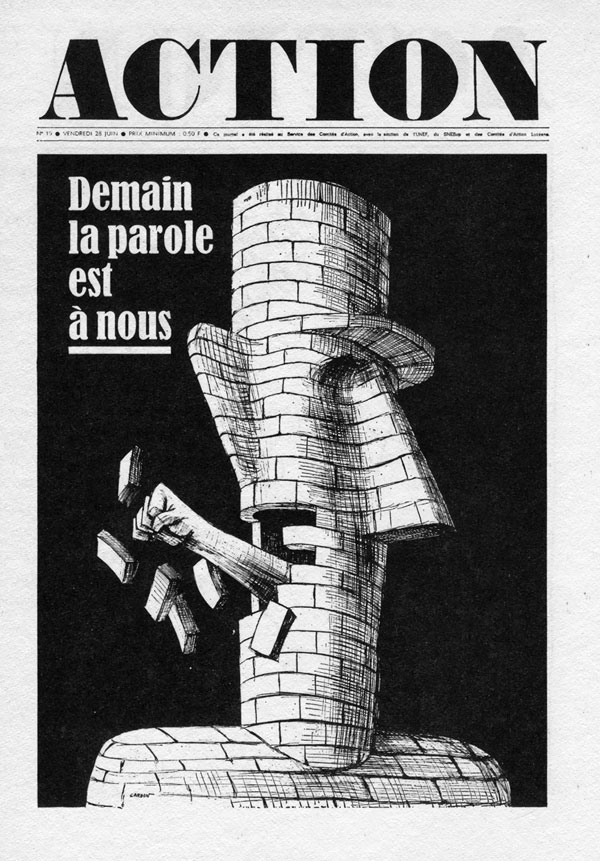 #28:No To A Regime That Kills; #29: Poison Yourself.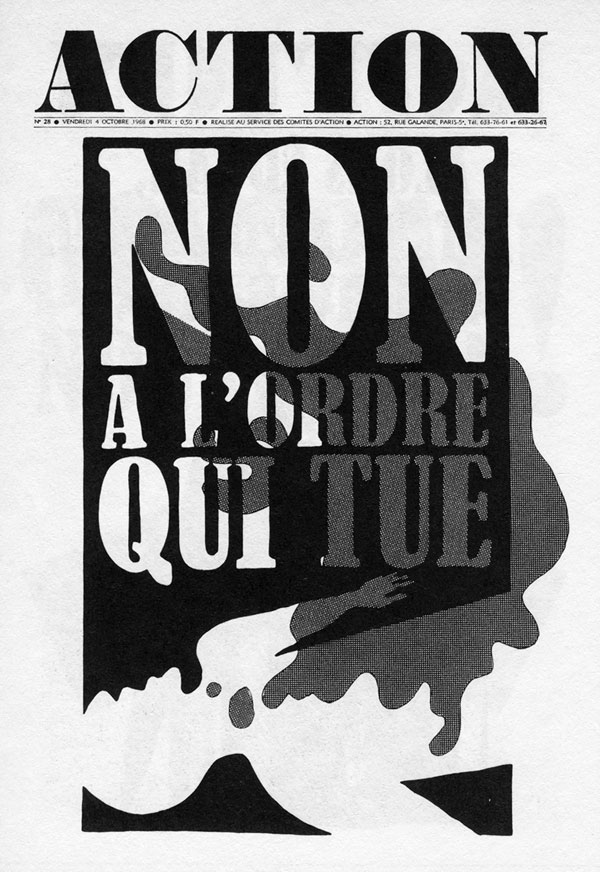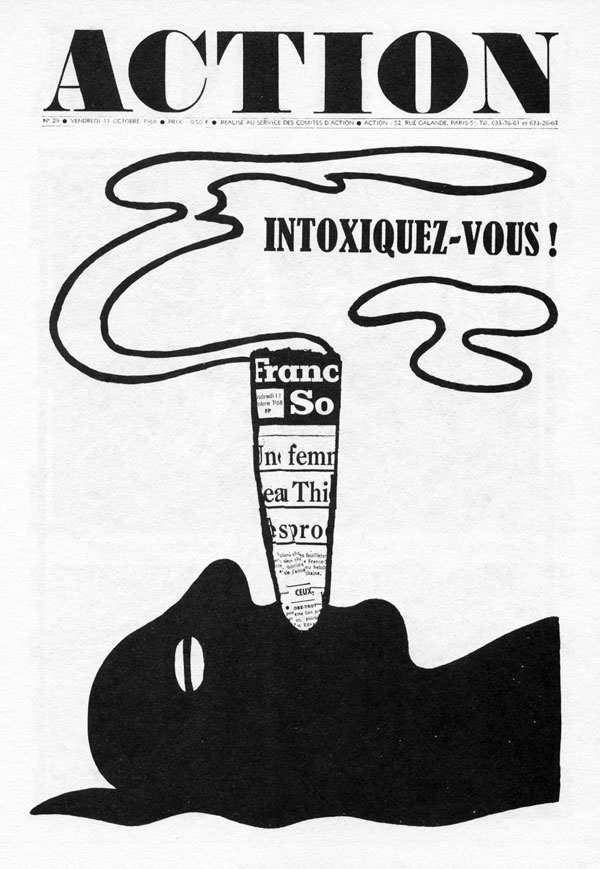 #31: U.S. Defeated (this issue is interesting because it carries a cover illustration by Ron Cobb, the American counter-cultural cartoonist who was very popular amongst movements in the late 1960s); #35: Merry Christmas!—unemployment, money, strike, university, vietnam.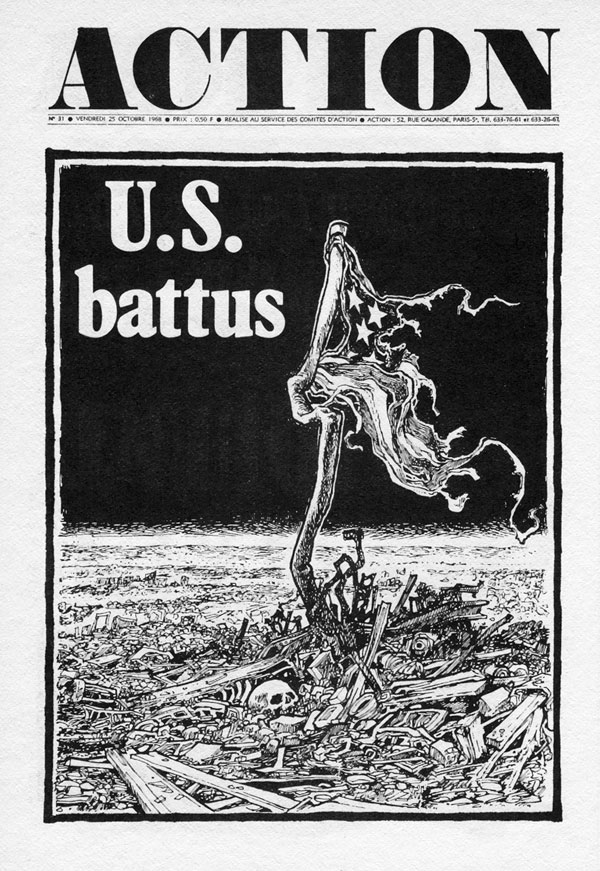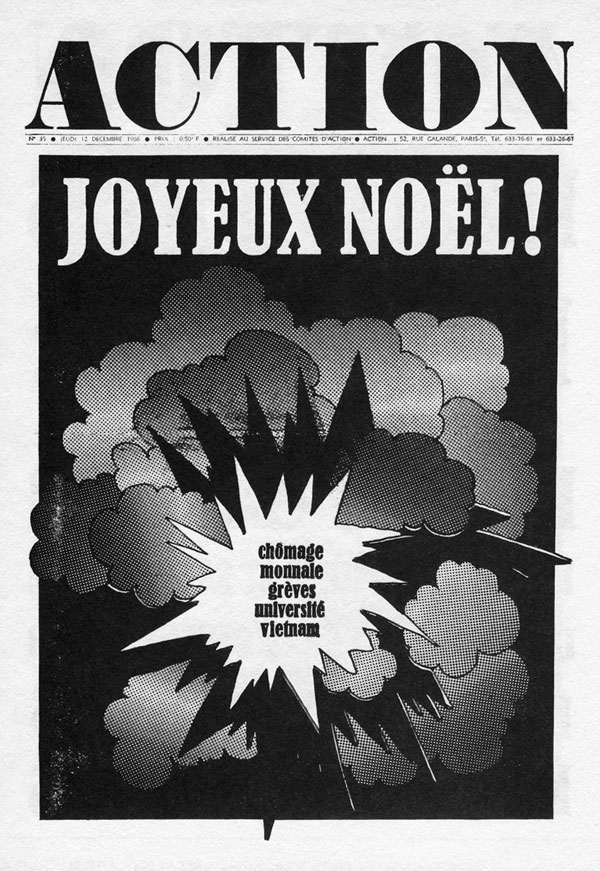 correction: Although the cover of Opus #7 from two weeks ago was designed by Roman Cieslewicz, the illustration featured on it is by Roland Topur.