Sometime in the early 1990s I was introduced to the photomontages of John Heartfield. The stark black and white collage work meshed well with my punk aesthetic tastes at the time, and many bits and pieces of Heartfield were showing up on record covers, Discharge's Never Again being one of the most high-profile examples. I didn't know at the time that almost of the collages I had seen were actually parts of covers for the German magazine AIZ. Over the years I picked up a couple books about Heartfield, they were printed in black and white, were in German, and for the most part they focused on his work for AIZ, with a handful of images of other collages, and a couple book covers here and there. It wasn't until relatively recently that I learned that Heartfield designed almost the entire run of covers for a small Left-wing German publishing house named Malik-Verlag. Turns out that Malik-Verlag was actually founded and run by Heartfield's brother Wieland Herzfelde. To the left is the cover for Wieland Herzfelde's Gesellschaft, Künstler und Kommunismus (1921), the image is George Grosz's silhouette.

Malik Verlag ran from 1916-1947 (although its main thrust was only through 1938, when Herzfelde fled Germany). Herzfelde was a poet and part of the same intellectual and artistic circles as Heartfield, including George Grosz, Franz Jung, and Walter Benjamin. The press began by taking over the publishing of a magazine, Neue Jugend, and the early years saw the release of the magazine, work by Grosz, and Dada matrials. I'm going to skip over much of that, because it is a pretty standard part of Dada history, and the work is fairly readily available. Instead I want to focus on the socialist and communist novels Malik started putting out in 1920. They published a number of leftist authors that would become extremely important writers, including Upton Sinclair, John Dos Passos, and Maxim Gorki. Here is Heartfield's cover for Dos Passos' Drei Soldaten (1922 edition) and F. Slang's Panzerkreuzer Potemkin: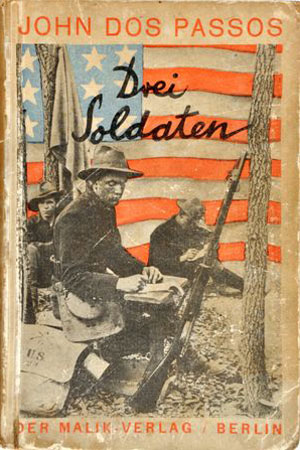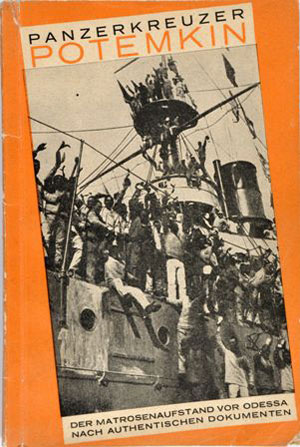 Here are a couple Maxim Gorky covers, only two of the dozen or so Heartfield designed for the Soviet author. In der Steppe (1930) is pretty pedestrian, almost lazy, but Der 9. Januar (1926) snaps off the book, great use of thin san serif with the spot color blood dripping into the snow.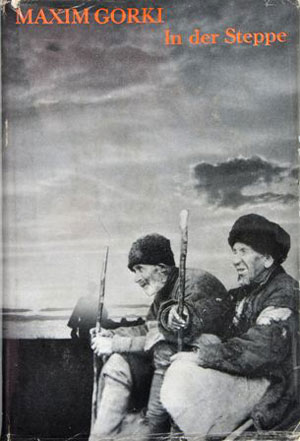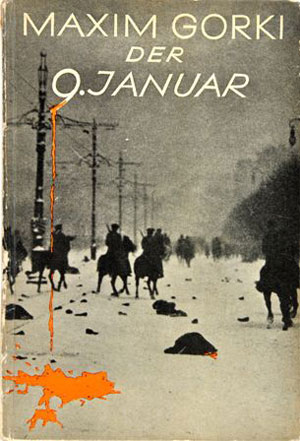 The cover of Weswold Iwanow's Der Buchstabe G (The Letter G) does great things with very little. The faces are so intensely expressive, but even they have to compete with the big red G that nearly pushes them off the cover and then fills the entire back cover, making for a real handsome dustjacket.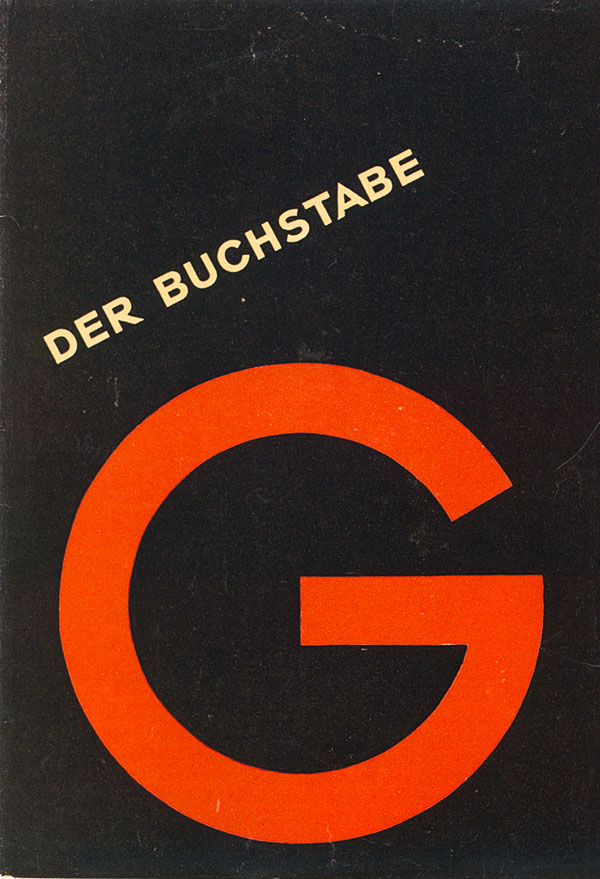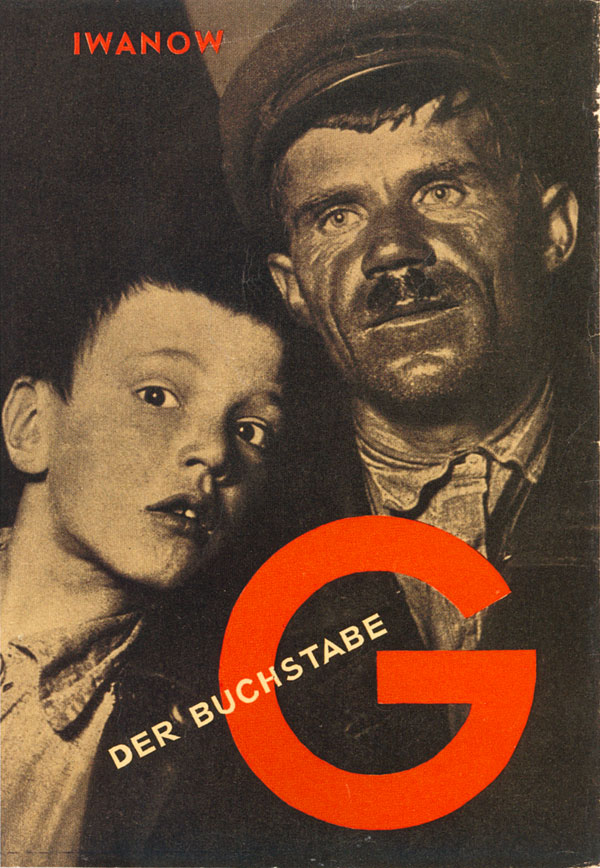 He did a great job with this cover for Ernst Ottwalt's Ruhe und Ordnung. The cover is pretty staid, but the back cover pops, and the spine is great, with that long thin column of text. Fearless, and something that would be quite hard to convince a publisher to do these days.


A couple more covers: Michael Scholochow's Der Stille Don. Kreig und Revolution (1936, and one of a series of four Der Stille Don volumes, each with unique covers) and Sergej Tretjaakow's Den Schi-Chua. Ein junger Chinese erzählt sein Leben (1932).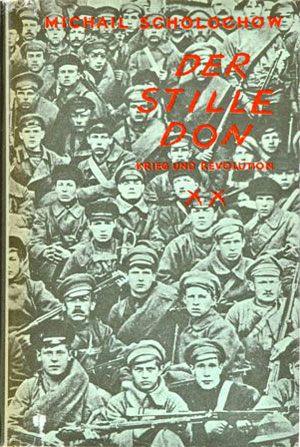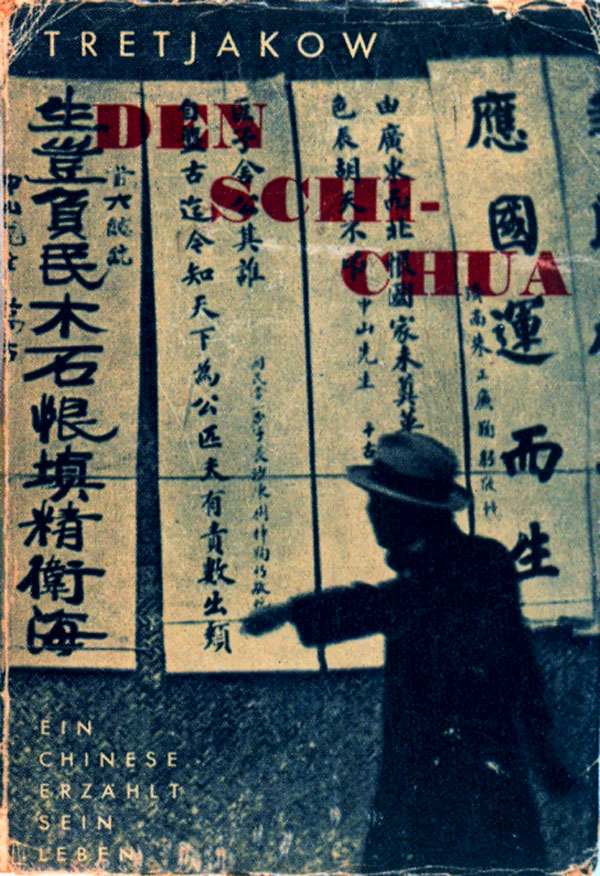 The full citations of most of these books can be found at the Photobibliotek site, in the Malik-Verlag section, which is HERE.