This week will be the final round-up of the Ukranian covers I've been looking at for the past couple weeks. If you're interested and haven't seen them, you can check out those entries HERE and HERE.

To the left is the cover of Dmitro Bedzik's Underground Thunder. Bedzik was a Ukranian writer and playwright, born in 1898, but I don't think this book was published until 1971. I haven't been able to find much out about it, but it is some sort of historical novel about the Ukraine, and given the block prints inside, it must have some connection to a story of revolution and repression. The cover is really nice, a paper-wrapped hardback, printed in red and black on an unbleached stock. The title is in a clean sans serif Cyrillic font, and the right 2/3 of the page is covered with a powerful red and black block print of emotive working class faces piled up below a banner.

I don't know who did the prints, but besides the cover another five are scattered throughout the book, all of them below. They are very distinct and bold, a combination of thick black outlines and clean, thin parallel cuts.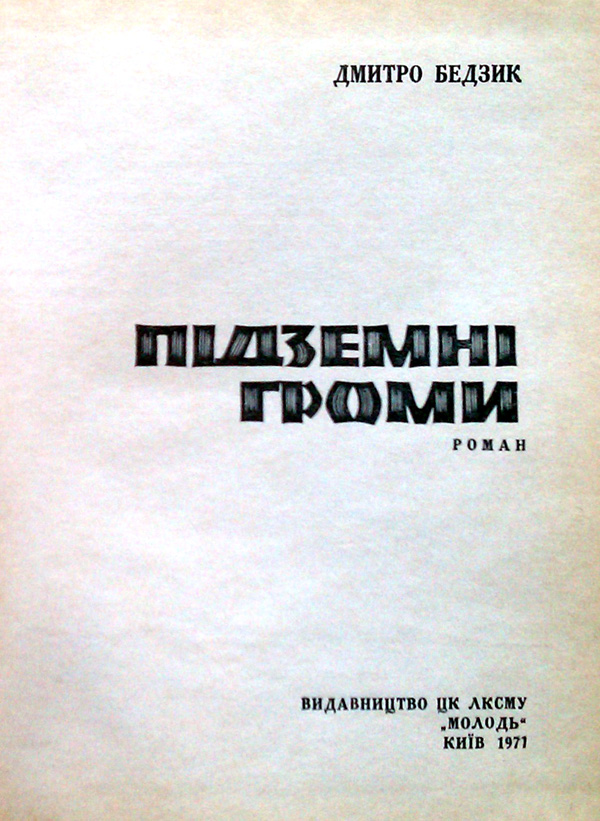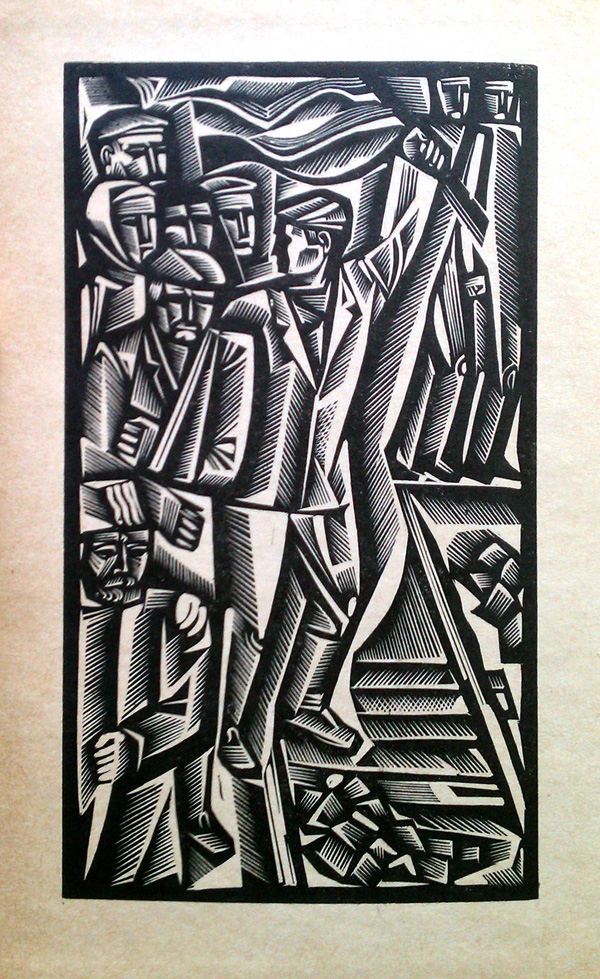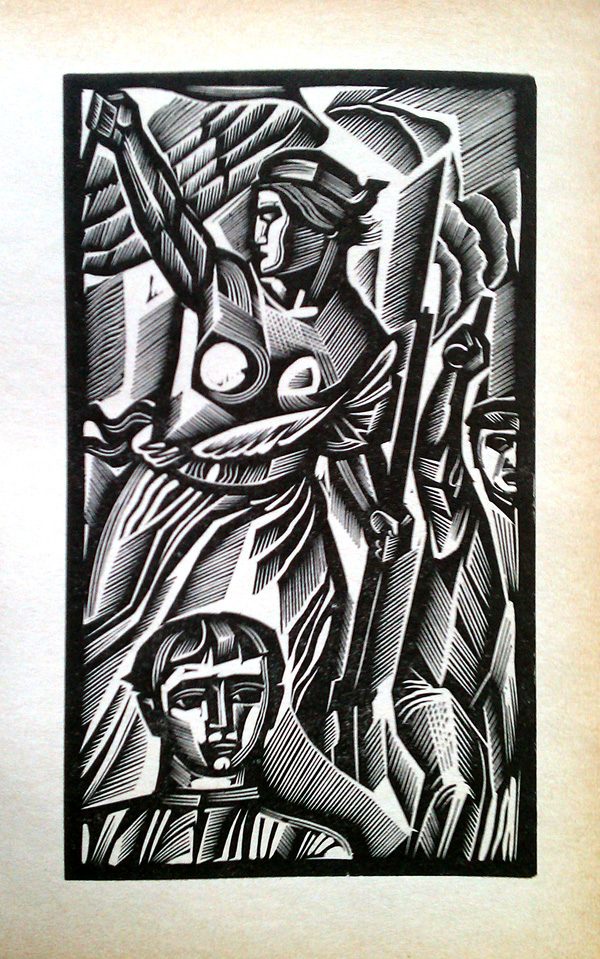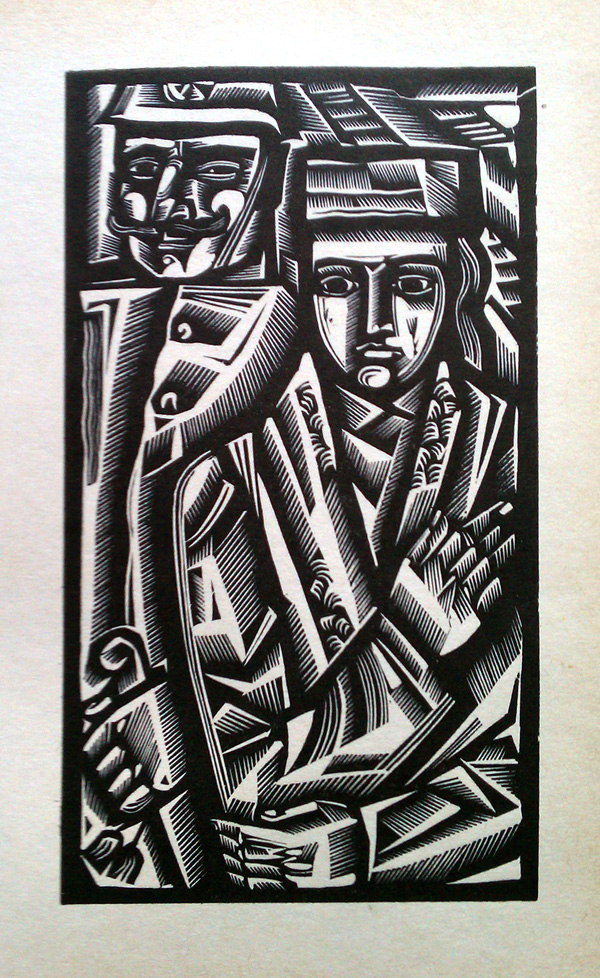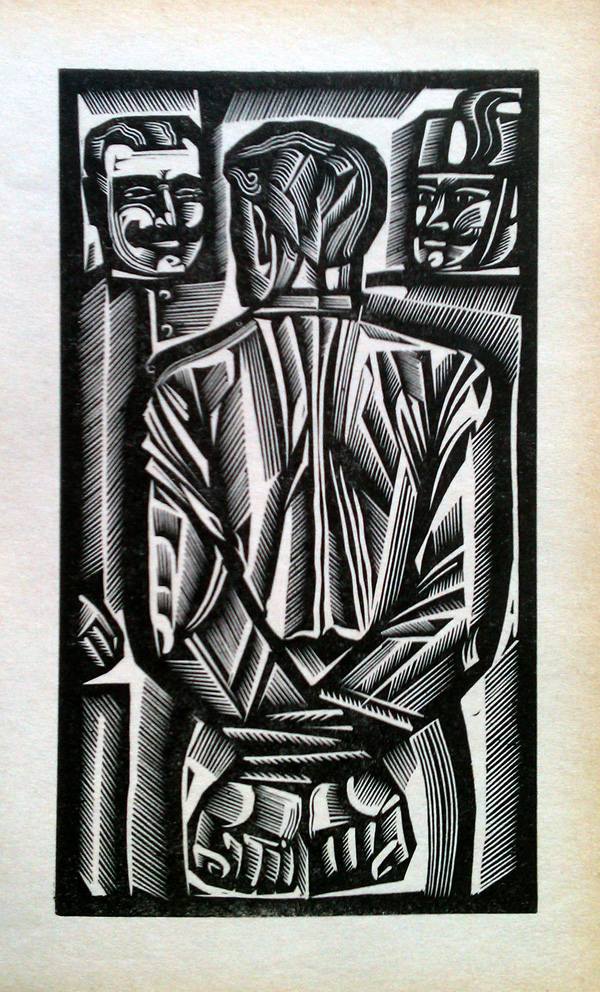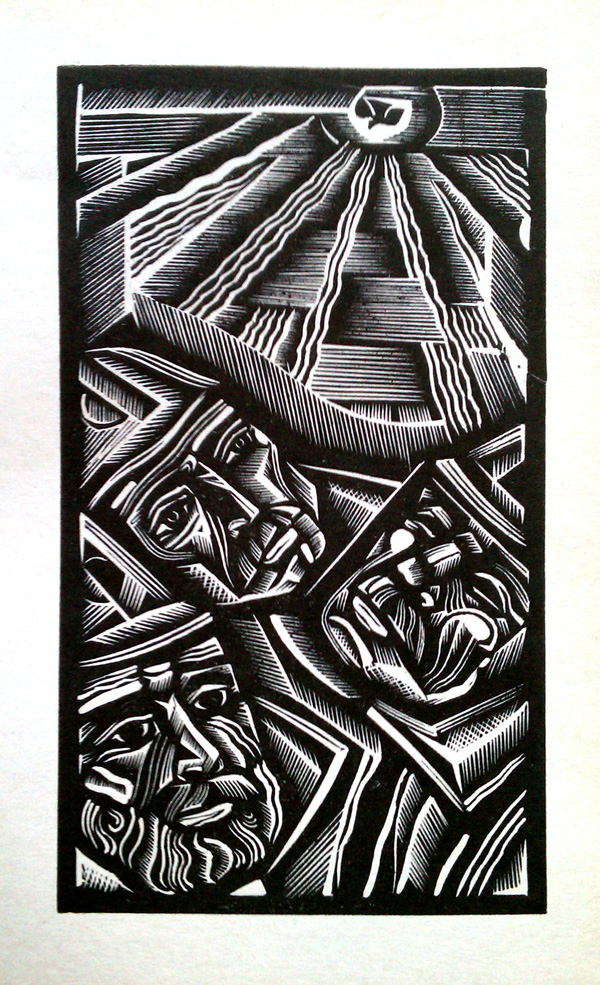 Below is what appears to be a pamphlet, printed for export, intended to show of the progress and achievements of the Ukranian Soviet Socialist Republic, titled simply Ukranian S. S. R. The cover is cleanly designed but unimpressive, the title, a slim border line, and a photo of what must be the capital or another important Ukranian building.

It's the insides that are the real find. The design is almost identical to the cover, but the page spreads give it some spark. Each spread is a large format industrial photo, split in half with a small center gutter, and the thin border lines sitting cleanly on top of both halves of the image. This is classic socialist realism, the conversion of photos of industrial sites and objects into heroic glamor shots. The first image below is labelled "Grain harvesting in Poltava region" and below that "Blast Furnace No. 2" The blast furnace has so much character, it seems almost like an alien landing site from a 1970s Soviet sci-fi flick.