Every once in awhile I need to catch my breath from doing these covers, and that's a good moment to go back and fill in any missing pieces and odds and ends from earlier posts. This is one of those weeks.

To start with I found one more cover for the magazine Sha'un Falastinya, featured in JBbTC 82. Above is issue #198, from 1989. The watercolor cover is subdued, but buoyant. It appears to be half day, half night (or maybe the sun in the top left is simply a huge moon), and the women are holding up not only large pots and baskets, but act as architectural pillars, holding up the community itself. In addition, my entire post was translated in French and reposted on Info-Palestine.net! (You can check it out HERE.)

For those that have been following these posts, you know I have a special fondness for the books and covers of novels by B. Traven. (See HERE.) Kevin found a rather esoteric Traven cover in his European travels. The cover on the left appears to be Greek, and the title loosely translates to The Industrialist, I am unsure which title in English this corresponds to. Next to it is a cover I showed before, but this time around I have a better scan, and know more about it. It is a pamphlet published by the New England Free Press (undated), and the cover was designed by Gwen Frankfeldt. I'm still pretty sure the illustration is either by Diego Rivera or based on his drawings.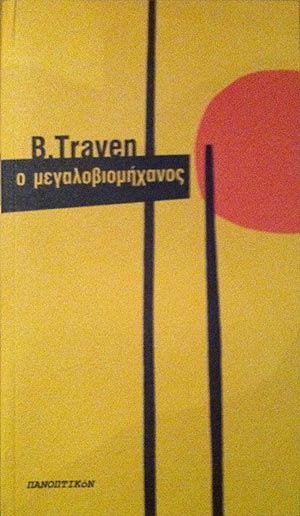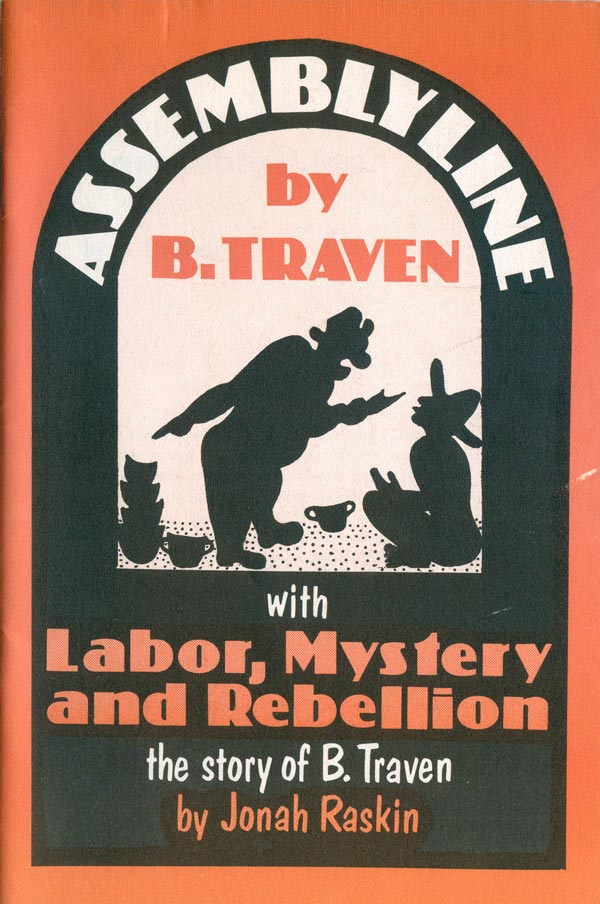 Also a couple months back I did a quick post about the books of the Russian anarchist-turned-communist-turned-antiauthoritarian-again Victor Serge (JBbTC 54). I was nudged to revisit him when I found a couple new covers on Alec's shelves while visiting him in Pittsbugh. Also, Serge's novels and memoirs have been receiving new-found attention because they are being republished by the New York Review of Books. It's great that his books are showing up back in print, but it is his older additions that have the fabulous covers. The cover for Midnight in the Century below is from a Writers and Readers edition (the now-defuct UK Marxist publisher). Next to it is a 1980 edition of the same book by an Italian publisher (Edizione E/O). Both with yellow covers, the former referencing the Soviet Union through the graphic representation of minarets, the latter by mounting Tatlin's Monument to the 3rd International on top of the title.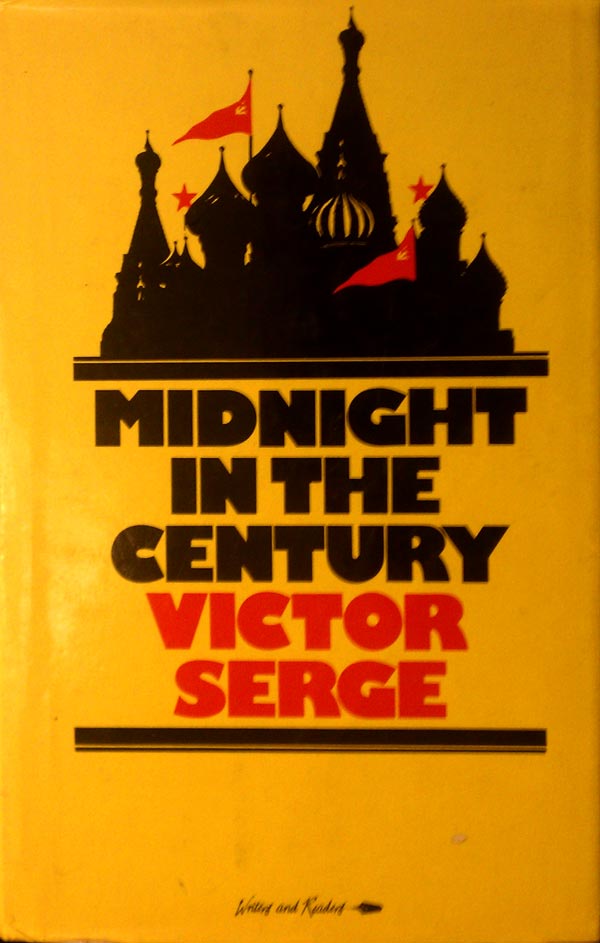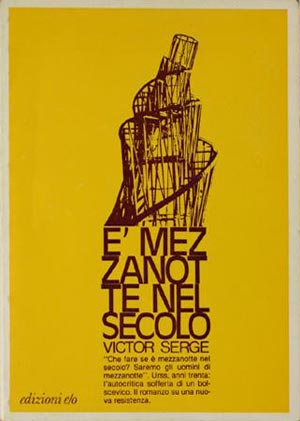 To the left is an interesting cover for 20 Years After from the publisher Hillman-Curl (1937). I believe this is Serge's assessment of the Russian Revolution in 37, while he was at the height of his Trotskyism. The illustration of Stalin is spot on, his transformation into white on blue makes for good graphic shorthand representing the x-ray-like investigation of Stalinism by Serge. To the right is a 1967 Doubleday edition of The Birth of Power, part of Serge's trilogy of novels about the Russian Revolution and his disillusionment with it. All three books in the Doubleday editions have these great fist covers, all designed by Stanislaw Zagorski, better known as a polish poster artist. His cover for Conquered City can be found at the end this post HERE.)

Kevin also dug up a great cover for Kropotkin's Conquest of Bread (a series of posts about Kropotkin's books, and his beard, can be found HERE). This is from a Mexican edition, likely from the 50s, designed by the Spanish exile Josep Renau. It is classic Renau, tinted montage with strong modernist lettering.