Some of you might have noticed I've shorted the name of these posts to JBbTC, but I've also re-sorted and organized them, as well as titled them by content, so they are much easier to find and read! Now you can easily scroll through all the book cover blogs by simply clicking HERE.

This week is another update post. Over the past couple years I've been posting all the covers of the British anarchist publisher Cienfuegos Press. I believe I've finally tracked down the last of their titles, and share them with you now. The earlier posts with additional background info can be found HERE.

One of Cienfuegos' flagship projects was it's Anarchist Review. It ran for six issues, from 1976 to 1982. The original goal was to publish is bi-annually, and it would be a definitive reader of all things anarchy, including news, historical research, and reviews of all of the anarchist publications over the time period of it's publication. Unfortunately it's budget never caught up to it's ambition, and it only came out roughly once a year, but the middle issues, numbers 3 through 5, were amazing thick almanacs, and a fabulous slice of what was going on in antiauthoritarian politics in the late 1970s.

After many years, I finally was able to pick up a copy of the first issue, from 1976. The cover is nothing fancy, black on yellow paper, with a collage of newspaper clippings, very similar to the one that would be used to greater effect on Albert Meltzer's The International Revolutionary Solidarity Movement (also from 1976). This is issue is smaller than the others (only half legal size, rather than the A4 of all the other issues), but strong on content, leading off with an article about B. Traven (popular in these parts!), and the prologue to Frank Mintz' book on syndicalism during the Spanish Civil War, which Cienfuegos hoped to publish, but never did. (Interestingly, AK Press is actually publishing that title this coming year, and I designed the cover for it.)

Below is the front and back cover of Rudolph Rocker's pamphlet about his wife, Milly Witkop/Rocker (1981). The Cienfuegos edition is a facsimile of the edition published in 1956 by the Oriole Press. Oriole Press was a small handset printing operation run by Joseph Ishill, a student of the Modern School (more to come on the Oriole Press in future posts!) On the cover is a portrait of Milly done by Fermin Rocker (Rudolf and Milly's son). This reprint was co-published with Soil of Liberty, a Minneapolis, MN based group that distributed Cienfuegos titles in the US, as well as co-published a number of the later titles before Cienfuegos collapsed for lack of funds.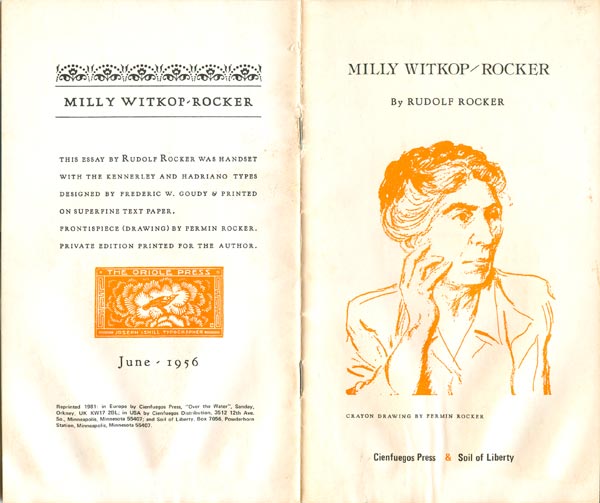 Back in JBbTC 58 I shared the cover of Towards a Citizens Militia: Anarchist Alternatives to NATO and the Warsaw Pact by IRSM/1st of May Group (1980). The green and black on white cover I showed then is definitely the cover from the original Cienfuegos edition published in the UK and printed by the London-based anarchist print show Little @. That said, I recently picked up a copy of the tan jacketed edition, below right, but I haven't been able to figure out it's origin. The copy I have is a complete facsimile reproduction of the UK edition, but the cover is offset printed in brown ink on tan/orange paper. The UK edition is A3, while this one is US letter size, which makes me think it is likely a US reprint, but it is done with extreme care, not simply photocopied, but offset printed, and the publishers even took the care of removing the credit line "Printed by Little @" (but not replacing it with a new credit). It is also not new, the cover and paper is suntanned and aged, it seems likely from the 90s or even the 80s. Both editions were designed and illustrated by Mark Ely-Barratt, with the cover illustration by Michael Miller.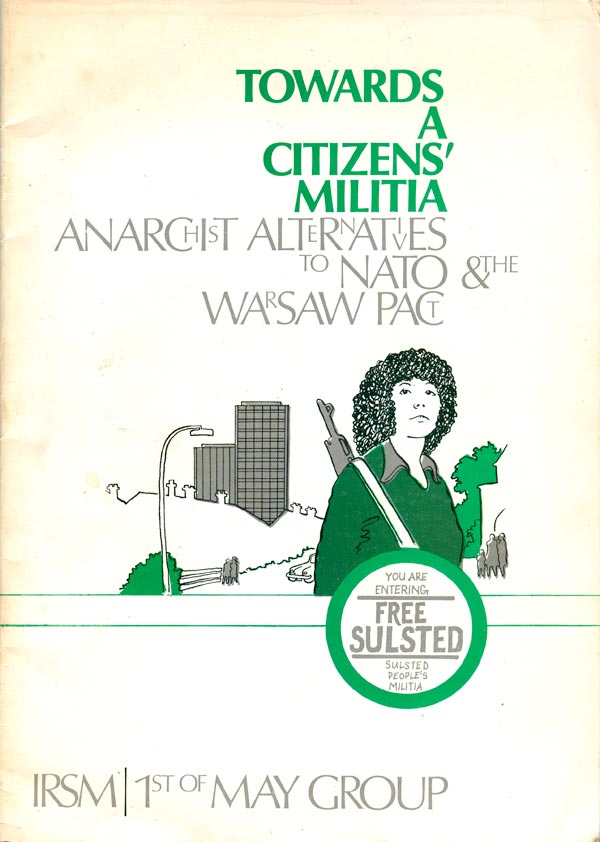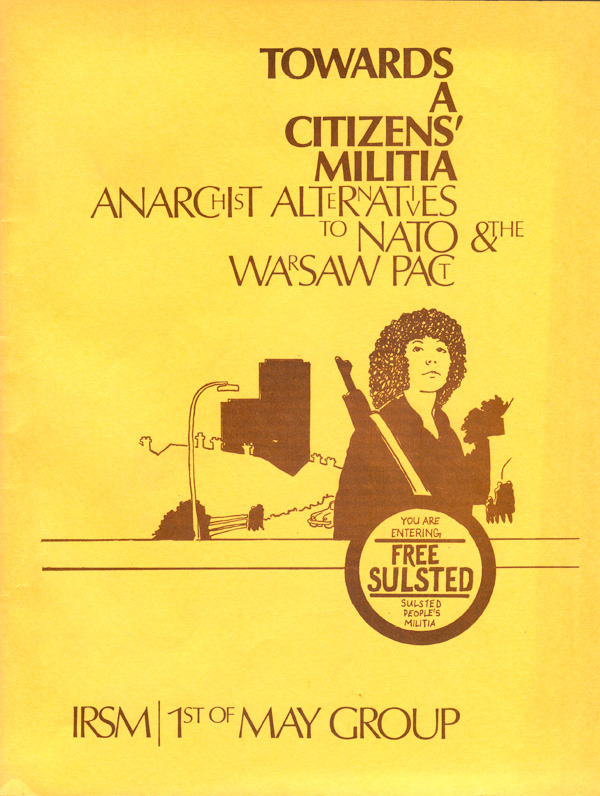 Below are two pamphlets published by Cienfuegos that until recently had kept slipping through my fingers. The first is Anarchy by J.R. White, an essay by the author plus an introduction by Albert Meltzer, which tells the conversion story of White from a British Army Captain to a co-founder of the Irish Citizen Army (with James Connolly) to an anarchist. The cover is interesting for two reasons, one being that although British, White's convictions laid squarely with the Irish, so the Union Jack is a strange and misleading identity marker, and second, it is rare for Cienfuegos to have the cash to print a three color cover and not invest in a stronger design.

Next is Three Essays on Anarchism by Charlotte Wilson (1979), which is the fourth pamphlet in Cienfuegos' New Anarchist Library series, all of which were designed by Les Prince (you can see the other four HERE). This cover is unique, consisting entirely of text printed in gold on purple paper, which is interesting, but extremely difficult to read. I have seen photos of a version that has gold printed on black, but I've never seen it in person, so I'm unsure if it might just be a tinkered image of this same purple cover.

A Visit to the Island of Sanday by Rev. Alexander Goodfellow, was one of the first books published by Cienfuegos (in 1976), but was largely not distributed to the anarchist book trade. Cienfuegos publisher Stuart Christie had self-exiled himself to Sanday as an escape from the attention of the Persons Unknown/Angry Brigade trial, during which he had become the most well-known anarchist in the UK. This book, about the history of the Scottish island, appears to have mostly been an exploration of Christie's new home, and an attempt to dig up some of the radical roots that laid there. The cover is nothing special, and although the title font is familiar, otherwise it doesn't really fit into the larger aesthetics of Cienfuegos Press.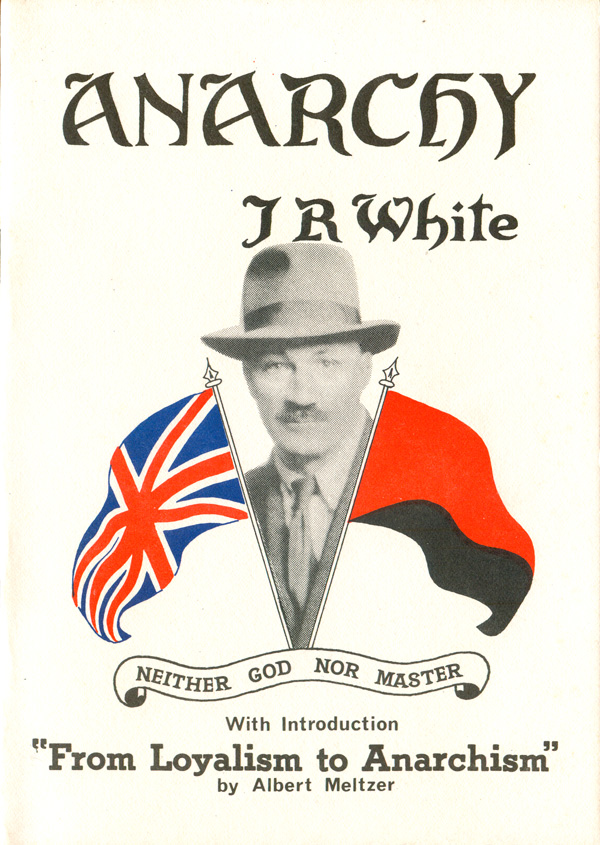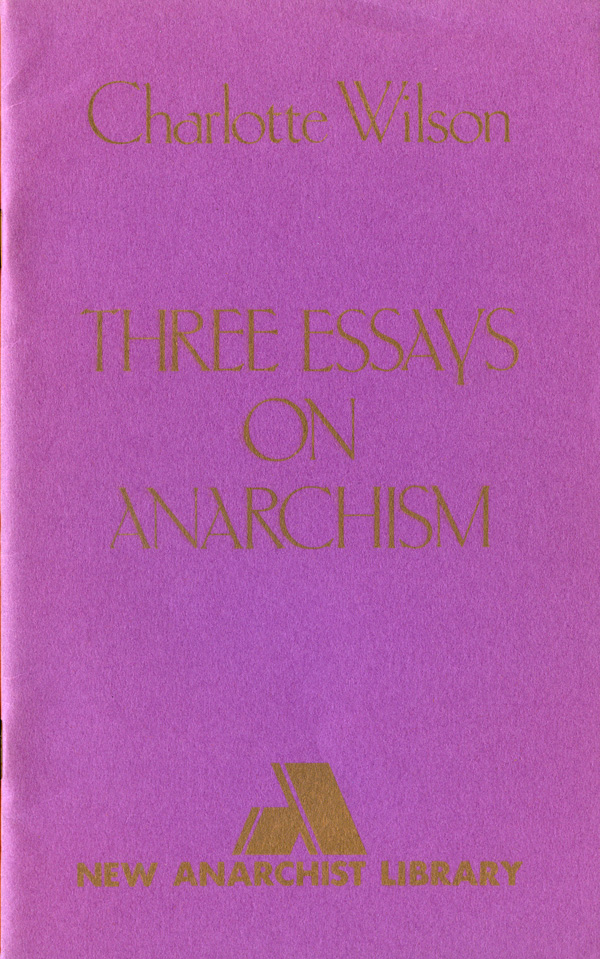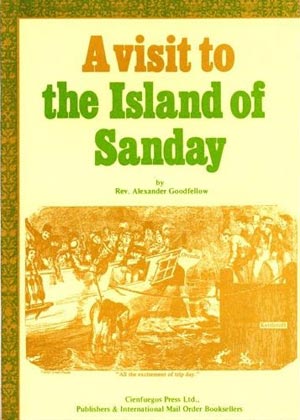 To the right is the cover of one of the last books Cienfuegos published, Ronin's High Intensity Subversion (1981). It is a thick, large format, image heavy booklet, all designed and illustrated by Les Prince. At least in terms of design and aesthetics, It feels a bit like a labor of love by Prince. He clearly invested an immense amount of time and energy into it, it's bursting at the seems with images and is pushing hard against the limits of pre-computer type-setting and prepress. There are dozens of original illustrations and cartoons, as well as lots of photographs, processed in a half dozen ways (from different sized halftones to over-saturation to drawn over). The cover is a strong duotone, ugly but powerful. The credits say it was printed "by Belfast Anarchists." Below the cover are a couple of Prince's internal illustrations.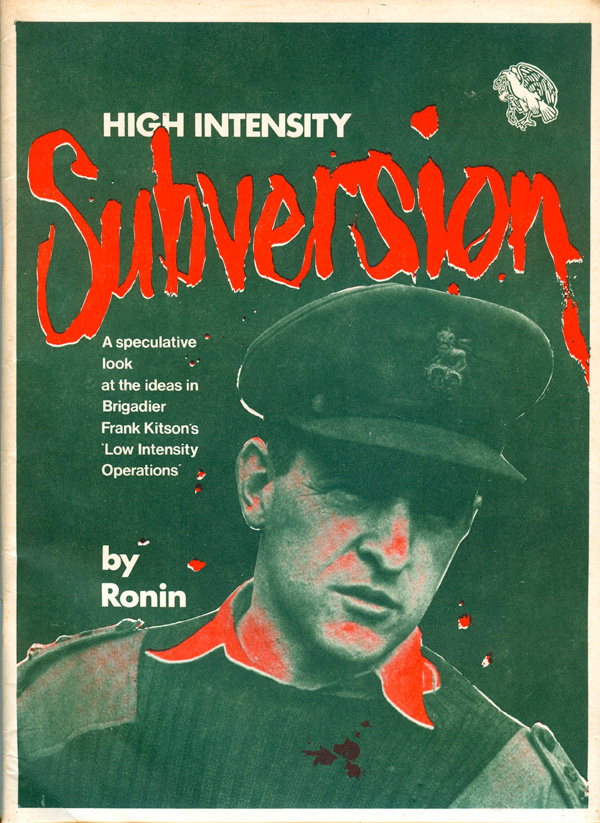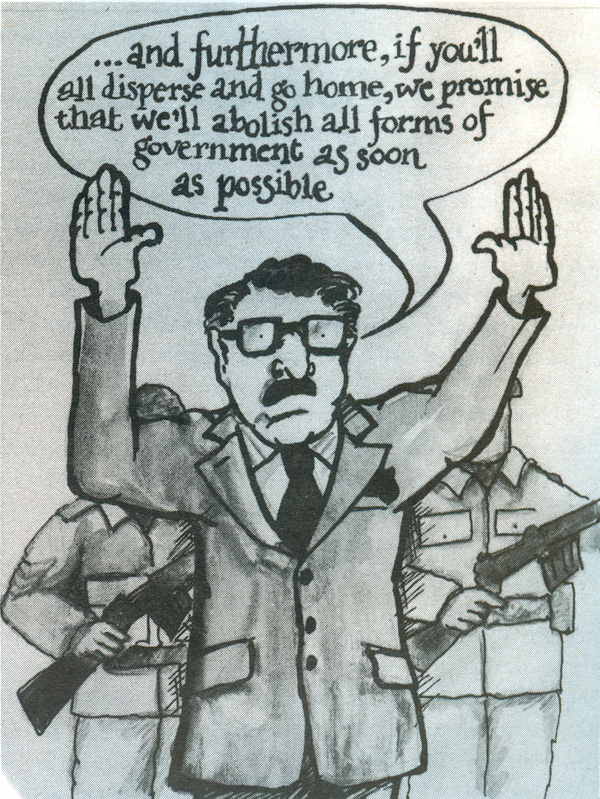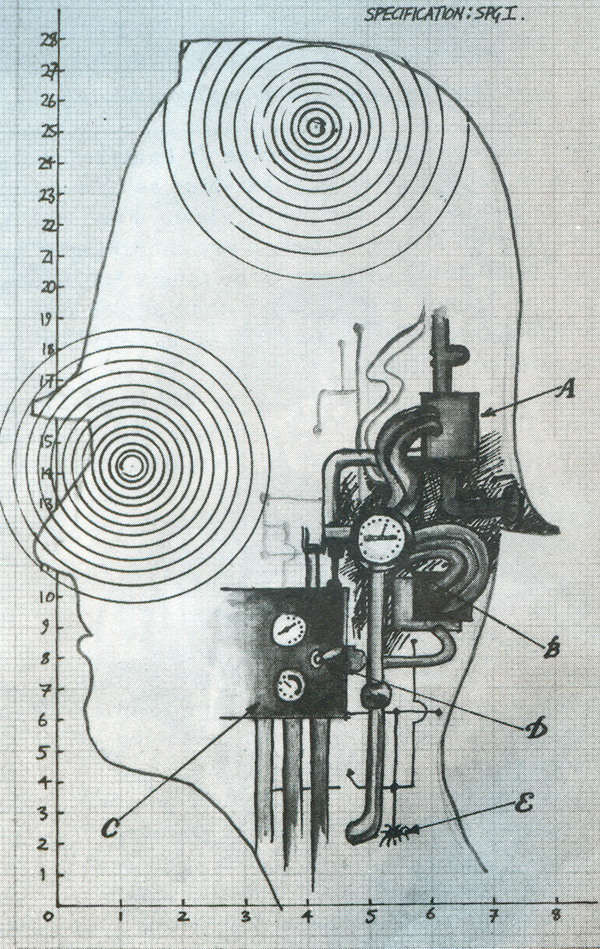 One of the last publications Cienfuegos (in association with the Miguel Garcia Memorial Committee) put out was Miguel Garcia's Story (1982), which is just that, the story of Spanish anarchist, fighter, and exile Miguel Garcia, as told to Albert Meltzer. The cover is a nice halftone blow-up of Garcia, designed by Phil Ruff and printed at Little @. The paper and ink color is nearly identical to the tan version of Towards a Citizens Militia, adding another layer to that mystery.

And finally, I've run out of Cienfuegos titles, but do have a pamphlet produced in 1968 by Coptic Press, Albert Meltzer's publishing company before he threw in with Stuart Christie on Black Flag and Cienfuegos. Aims and Principles of Anarchism is laid out on a typewriter, roughly printed, and has an extremely charming cover, well laid out in a strong, naive way. It's relatively rare to see unique and original illustrations on anarchist pamphlets these days, so this is a real treat. I'm not entirely sure how this was printed, it looks part-mimeograph, part-offset, with the edges of the ink of the cover a little fuzzy, which Lincoln Cushing says is a tell-tale sign of a Gestetner machine. I'll have to do more research into Coptic to find out.