During May and early June, I made two trips to traditional Cree and Métis territory, a place known as Oskana Kâ-asastêki. Today, settlers call it Regina, Saskatchewan, Canada. I had last been to Regina in late-2014 when my good friend and Métis artist David Garneau did a performance in which he confronted to settler-colonial assassination of revolutionary Métis leader Louis Riel. I wrote a brief essay on that project here.
It was nice to be back in Regina, where I enjoyed the prairie skies and left some semaa in Wascana Lake and ran around her shores. Regina is a beautiful and complicated place. It is haunted by the specter of colonial violence and Indigenous insurrection and survivance. I was able to visit with folks at the Colonialism No More Solidarity Camp set up outside Indigenous and Northern Affairs Canada on Albert Avenue. Colonialism, resistance, and survivance are all palpable in Regina.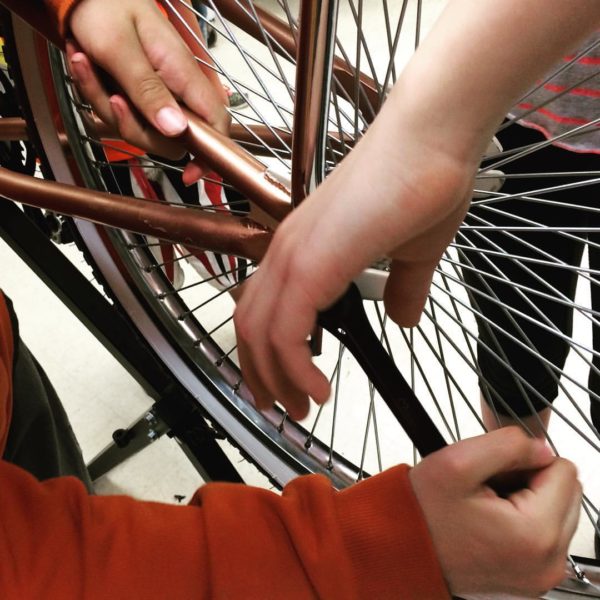 I had been invited to town by two local art galleries – the Mackenzie Art Gallery and Dunlop Art Gallery – to host a workshop as part of my ongoing project Anishinaabensag Biimskowebshkigewag (Native Kids Ride Bikes). For the past six years, I have been hosting workshops (primarily) with  urban Indigenous youth. In these workshops, we build lowrider bikes based in traditional knowledge, local histories, and often in dialogue with Indigenous-language teachers and community elders. There are lots of reasons I do this project, but first and foremost it about creating non-colonial and non-capitalist spaces of gathering where knowledge can be shared and social relationships built and expanded.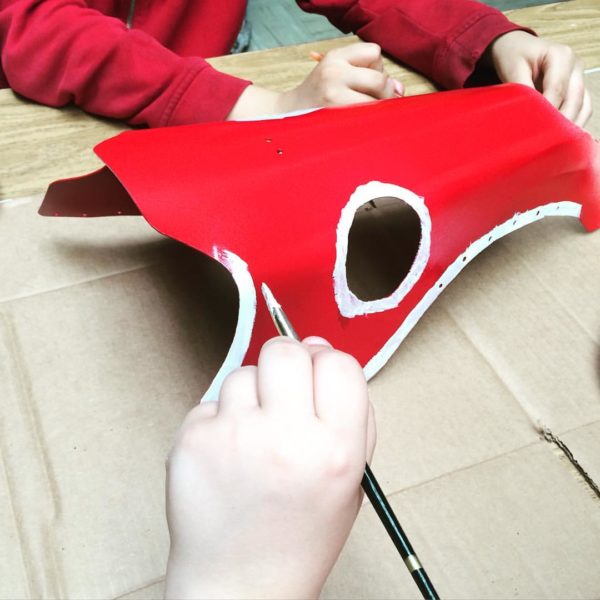 The beauty of the Regina project was that instead of me working directly with the youth, as usually happens, the community thought it would be good if I worked with four local Indigenous artists – Katherine Boyer, Stacey Fayant, Eagleclaw Thom, and Keith Bird. After working together for a week, these artists in turn spent the next month working with youth in four different community venues. I visited each workshop on two occasions, which was great, but the artists and youth created autonomous spaces in which they were able to learn skills and share knowledge collectively. Before I arrived in Regina, Eagleclaw had suggested that we use Treaty 4 – the treaty relating to the land on which the city sits – as our starting point and that each bike relate to this history. He made beautiful buttons, calling the project 'Treaty 4 Rides'.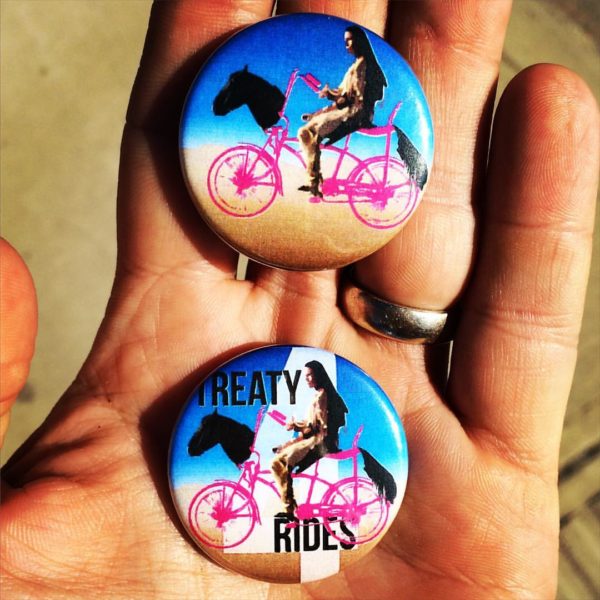 Each bike built has its own story and its own way of being in the world. At the time of this writing, three of the four bikes are still being finished. But for me, the bikes aren't even the point of the project. Yes, they are important; but only insofar as being the reason we gather and laugh and learn and smile and share together on a weekly basis. Native Kids Ride Bikes is about learning how to build and fix bikes. It is about how to work collectively. It is about creating new and expanding existing social relationships. Most importantly, Native Kids Ride Bikes is a decolonial and intergenerational project about knowledge sharing that challenges dominant ways of being in the world.
Yesterday, CBC Radio did a nice 6 minute spot on the project. You can listen to that here.