By Artie Foster
Co-Prosperity Sphere in Bridgeport was buzzing with conversation and anticipation as attendees of the spaces' Networks of Resistance exhibition, which ran from October 12th through November 17th 2019, gathered around artist Santiago X as he welcomed all to the space. Motioning to the Chicago Blackhawks jerseys strewn about the floor in front of him, the artist proceeded to explain that the work these jerseys comprise involves an on-going project to rid the U.S. public of athletic paraphernalia that features racist depictions of Native Americans. The artist drew attention to the morbid juxtaposition of these cartoonish Native faces and the brutal U.S. history they represent, one including the forced exodus and genocide of millions of Native Americans. These faces, resembling severed heads set against a bright red background, do not respect Native culture, he argued, but more accurately mocked it by making a caricature of Native representation and pain.
He then invited anyone who brought their own jerseys for disposal to add them to the pile and encouraged the entire crowd to chuck the entire pool into a large, silver trashcan in the middle of the gallery space. For the remainder of the night, those in attendance at Networks of Resistance roved the perimeter of the space where most of the artwork was installed, with this trashcan, an emblem of participatory resistance, holding the center of the gallery like a sun around which the night's conversations and inquiries revolved.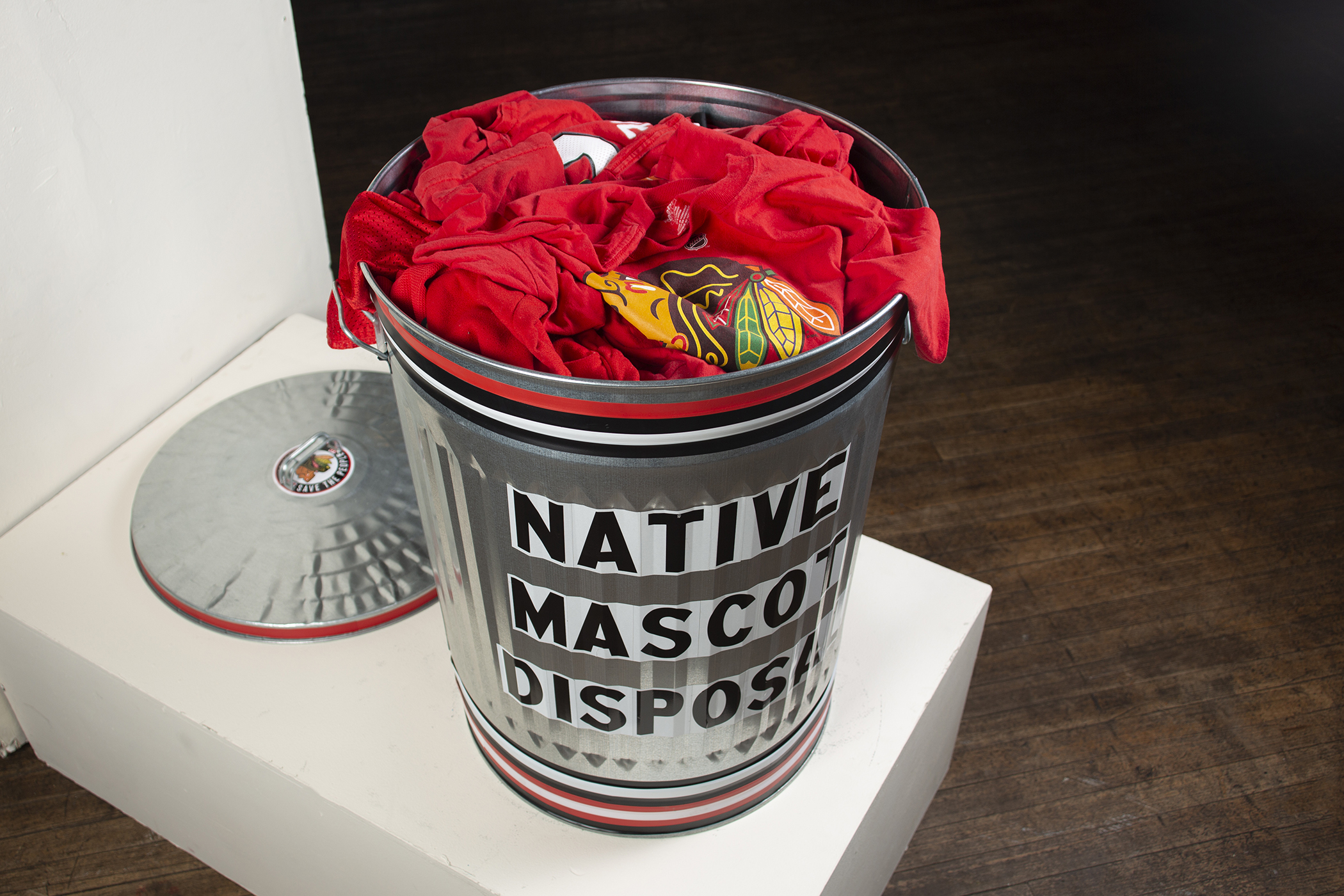 Though Santiago X provided welcoming remarks to attendees, Networks of Resistance represents the works of a great many artists, working both independently and in collectives, across different media. Though the political investments and materials vary from artist to artist, all participants are unified through a shared championing of social justice and political issues which disproportionately affect minority communities, including racial, sexual and gender, socioeconomic, and citizenship minorities. Such artists and artworks fit in seamlessly to the Co-Prosperity Sphere's mission and guiding ethos, as the space holds all kinds of programming ranging from art exhibitions and film screenings to community meetings and classes that seek to foster critical discourse about issues plaguing minority communities. As a result, this space has served for years as both a platform for artists and an educational resource for Bridgeport, as well as the greater Chicago community.
Exhibiting artists include a number of activists and artmakers both from Chicago and different corners of the country. Monica Trinidad, an increasingly common figure across Chicagoland activism and art projects such as "No Cop Academy" and her ofrenda at the National Museum of Mexican Art, contributed political prints in conjunction with For the People Artists Collective. In addition, the artists Mazatl, Jess Snow, and jetsonorama among others exhibited photographs of their large scale public murals. A common thread through the murals exhibited is an effort to represent the under-represented, thus setting up an interesting dialogic relationship between viewers and artworks. Both artwork and art viewer face each other, with subjects in the posters confrontationally and unflinchingly staring back at viewers as if to question their complicity in the systems that seek to disenfranchise them or encourage the solidarity of those already fighting for their rights.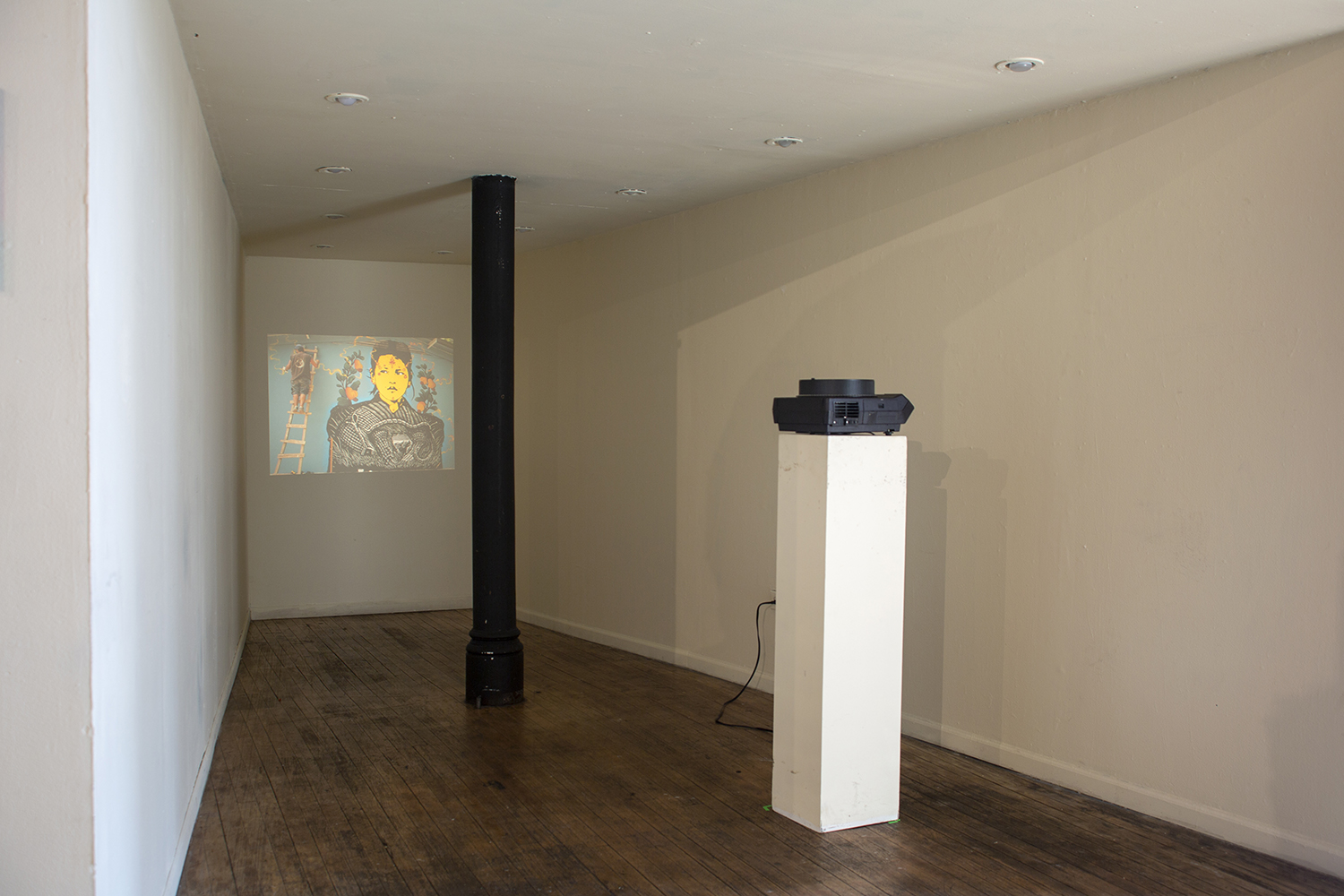 The cooperative Justseeds was widely represented across the gallery, as one of its members, artist, activist, and teacher Aaron Hughes was an integral organizer for this show. In a move that reflects the egalitarian aspirations of the exhibition, Hughes involved the students of his University of Illinois at Chicago class Showcasing Movement Graphics to curate and install the exhibition, collaborating with the exhibiting artists to determine the foci, scope, and aesthetic layout of Networks of Resistance. Hughes' course was designed to support the Justseeds retreat, which occurred fall of 2019, with an emphasis on equipping students with an understanding of the history and exhibition of political prints along with the practical experience of working with these artists to bring their work to a wider Chicago audience.
The curatorial team behind the exhibition consists of students from the Museum and Exhibition Studies, Art History, Design, and Latinx and Latin American Studies departments, contributing to the numerous perspectives included in the show. Of the experience, co-curator Kristin Smith concedes that, on the issue of trying to unite such a variety of artists and works that, "it was difficult to give truly equal space to each group represented due to the variations in size, quantity, and medium of work." However, Smith notes, "the large number of printed political posters were effective. Though it was a lot to take in within a gallery setting, the posters created a kind of a shared language among different groups utilizing the same medium." Viewers are thus encouraged to understand not just the individual work but how it fits into a greater narrative about U.S. activism and the arts' role in it.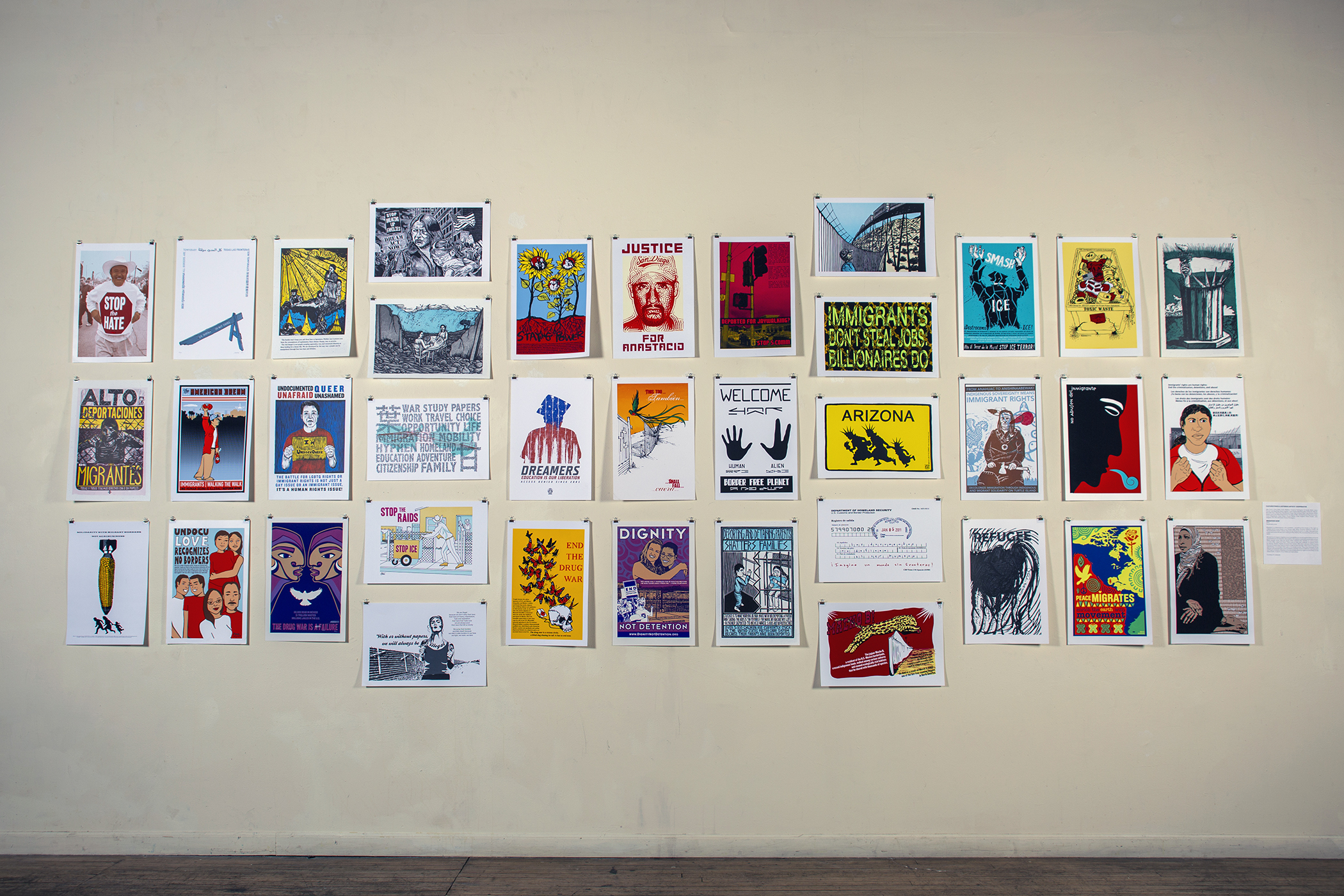 Given the thematic and material diversity of the exhibited works, it speaks to the efficacy of networks of collaboration that the show's curators were able to synthesize so many artworks into a single, coherent exhibition. This diversity also functions as a record of divergent activist strategies, as the objects in Networks of Resistance represent different facets of activism, ranging from marches that require expansive banners to smaller scale posters carried by individuals, even down to the small Justseeds buttons made available for those who came to the exhibition's opening. Banners, like those from the Let Us Breathe Collective that proclaimed solidarity with Standing Rock and the Black Lives Matter movement, highlight the role of collective, public action. While smaller scale posters, like those from the This is an Emergency series, are able to include more background information and statistics, as their primary function is not visibility but rather advocacy and education.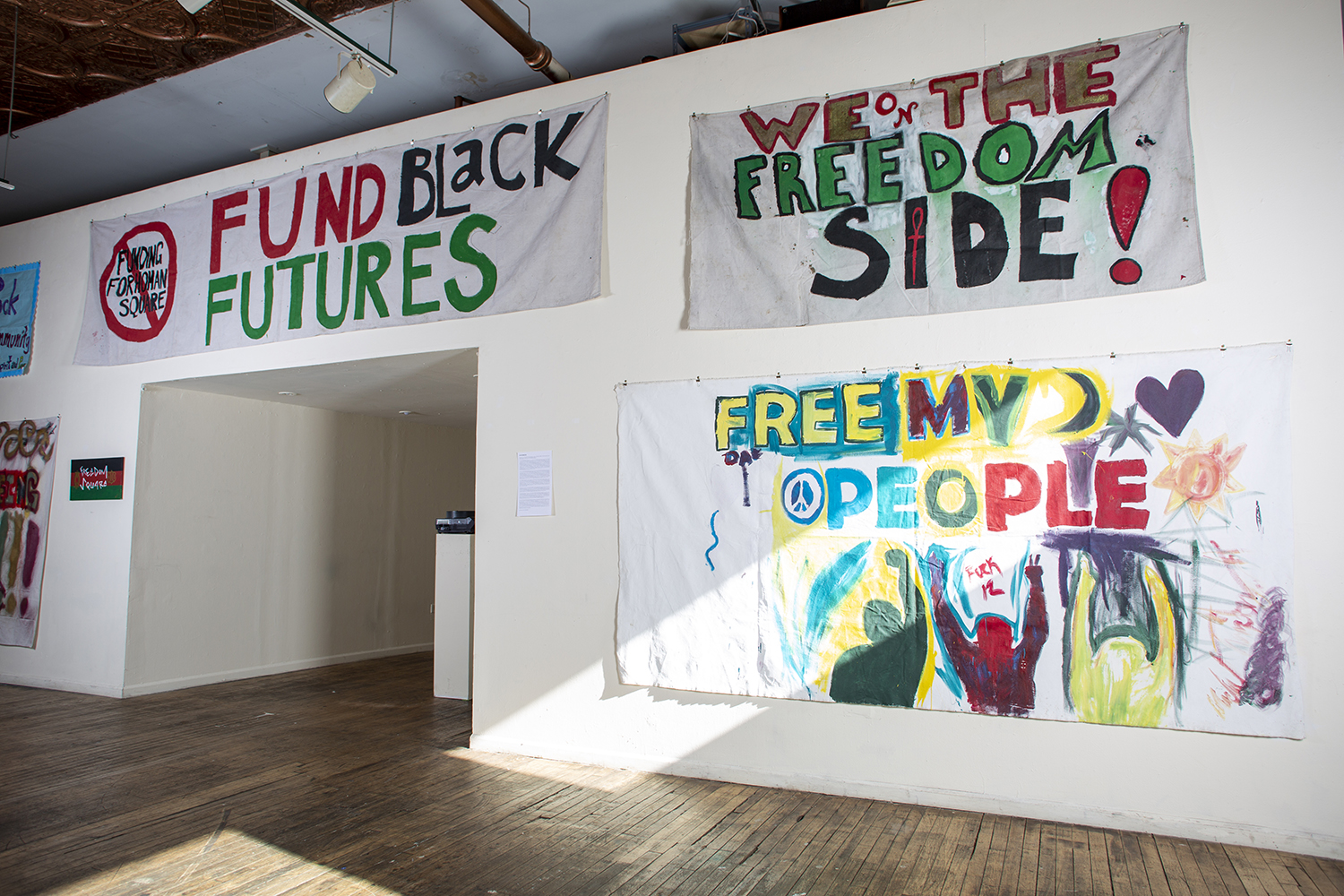 The resulting exhibition installation teems with eye-popping colors and graphic compositions, commonly used formal strategies amongst the activist arts to communicate politically urgent messages in a punchy, memorable fashion. Such forceful graphics seek to transcend identity markers that might normally silo exhibition-goers from one another, using an easily understandable visual language to communicate nuanced, complicated concepts. Works like Josh MacPhee's and collaborators' Celebrate People's History unearths historic narratives that have been largely excluded from mainstream media and U.S. public education, some of which may only be familiar to niche populations, while participatory works such as William Estrada's Mobile Street Art Cart, invites visitors to decorate blank "Resist" posters with their own colors and designs, appealing to participation by children as well as adults. In a blending of the two, Mary Tremonte exhibited her line of Queer Scout badges, sashes, and merit badges that resemble those worn by the Boy and Girl Scouts but celebrate queer sexuality and gender expressions rather than those organizations' traditionally gendered badge-worthy tasks. Networks of Resistance, then, advocates for the participation in grassroots activism from all kinds of populations, regardless of age, race, socioeconomic position, or one's relationship with the specific movements in question.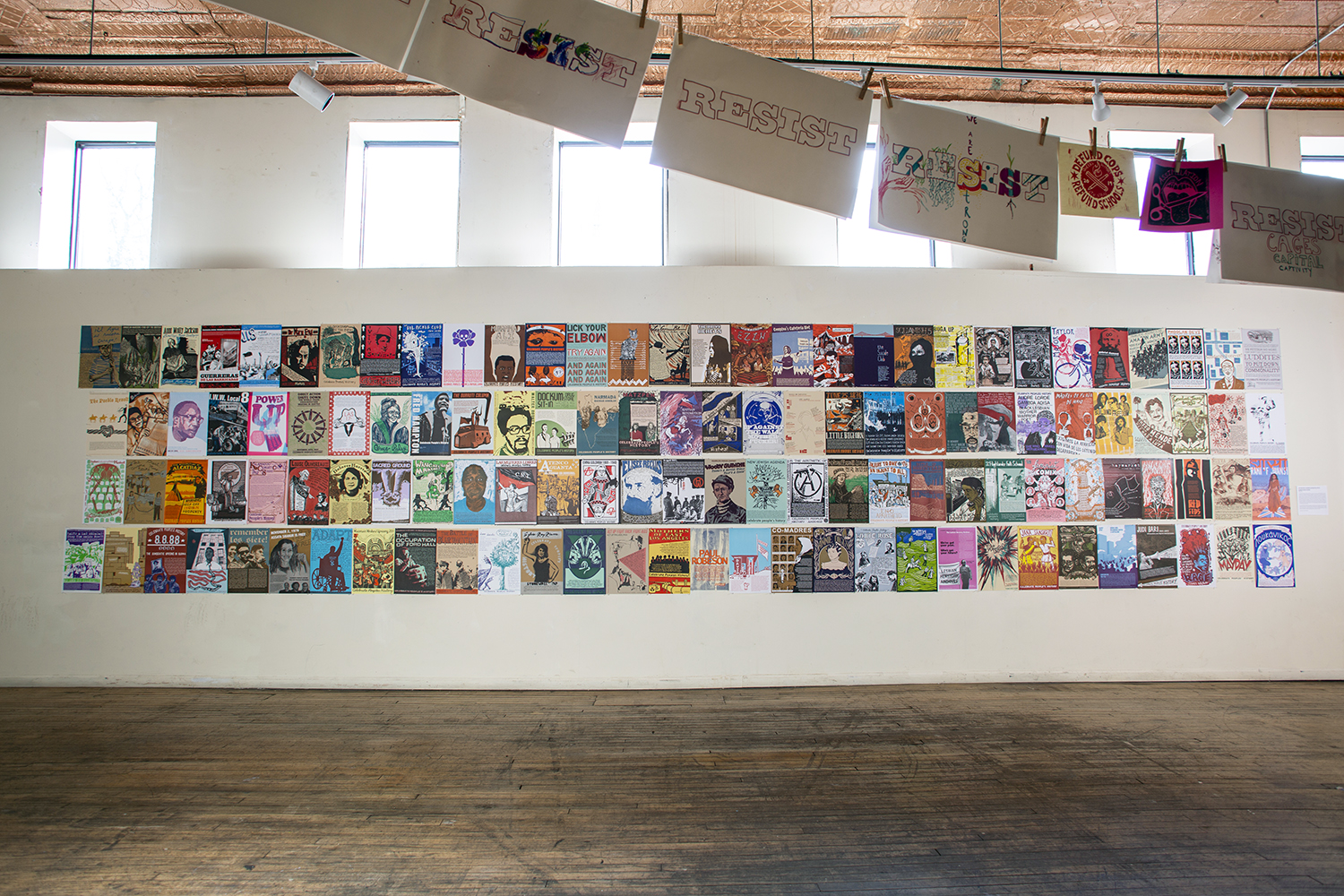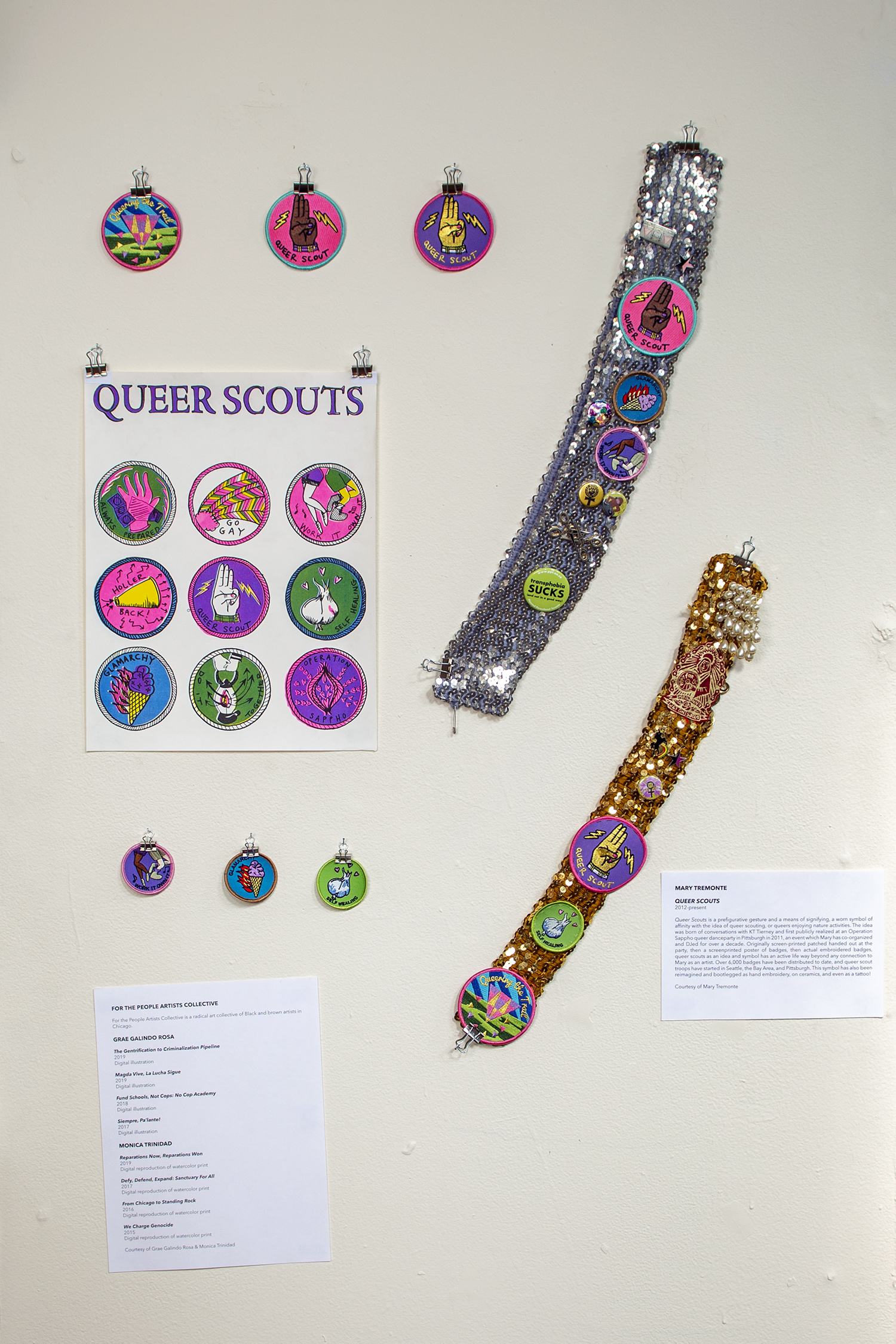 Though such a wide array of artists and artmaking approaches lends a sense of chaos to the exhibition, the chaos inside the gallery only serves to reflect the chaos felt by those outside the gallery on a daily basis in the current political moment, wherein the U.S. has had to reckon with increasing tensions and indeed human abuses at the U.S./Mexican border, state-sanctioned violence against black bodies, and many queer people's inability to fully express their sexual and/or gender identity, to cite only a few. In this vein, co-curator Eliana Buenrostro applauds art's ability to visualize the inaccessible or the unimaginable in a way that "helps facilitate dialogue, since some people are more inclined to respond to visual imagery of oppression" than they might reading about it in news publications or on their phones. Buenrostro is quick to add that, "art is only one part of the movement," though, and that collaborations like those fostered at the Co-Prosperity Sphere should seek to empower and provide resources to younger generations of activists and artmakers as they start inciting change in their own pockets of the city.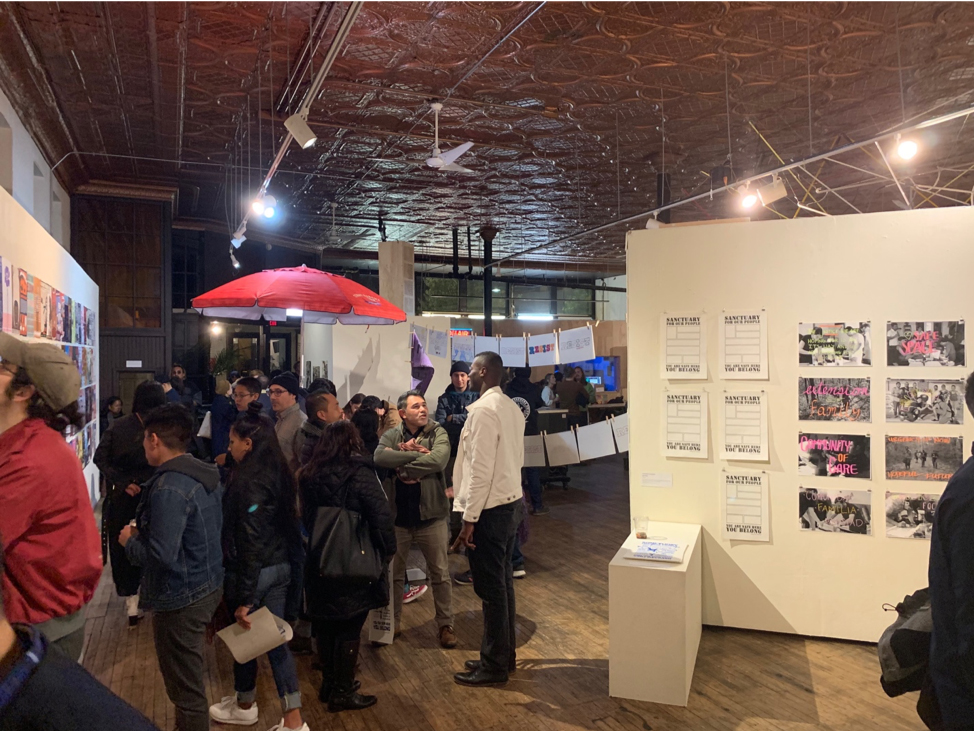 One of Justseeds' biggest strengths is their commitment to making exhibitions like Networks of Resistance and the dialogues it sparks accessible to a number of Chicago communities, as this show represents only one of many exhibitions taking place in Chicago over the fall of 2019 that highlight activist artmaking and social justice advocacy, including a sister show Personal Expression & Collective Action at Art In These Times and the discussion and workshop Movement Art WORK, among others.
Though the exhibition run has ended, the artworks presented and the conversations they have facilitated are still germinating and evolving, gradually incorporating more voices and perspectives with each successive show. Networks of Resistance stands as a representation of the rich culture of collaboration and cross-pollination in the Chicago activist arts world—uniting classroom education, activism, and art exhibition in a manner that reveals each's vital role in supporting one another. Ultimately, the union of these separate but cooperating bodies, both in the exhibition and outside of it, continues to promote messages of socio-political solidarity amongst disaffected communities who seek to change their city and, hopefully, their world.

---
For more information about the Co-Prosperity Sphere or the Networks of Resistance exhibition, please visit:
---
Artie Foster is a student at the University of Illinois at Chicago. He took part in the Museum & Exhibition Studies course Showcasing Movement Graphics taught by Justseeds member Aaron Hughes. During the course students took part in organizing, curating, and installing the Networks of Resistance show.