Icky A, Roger Peet and I will have some work in the show "I think therefore I am" at the Goodfoot Lounge in Portland. The opening is this Thursday Sept. 24. I thought I would post images of the 2 large new prints I will have up at this show as it may be awhile till I get these on the Justseeds site.
the first is:
"Home Is Where the Cart Is" which is inspired by some of the folks at Dignity Village here in Portland and the many folks that survive living in Forest Park or in the nooks and crannies of Portland. I have seen many amazing bike carts used to carry everything from scrap metal to full size couches. I've even seen a few carts that people pull around and then sleep in at night. When I got a tour of Dignity Village last year out tour guide was extremely proud of the cart bike cart he built and used as his main hauling device for all his living needs at Dignity. This image celebrates these folks.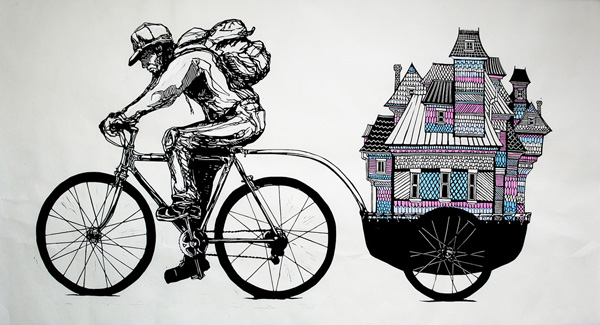 "Stump City" is about resource extraction, plain and simple.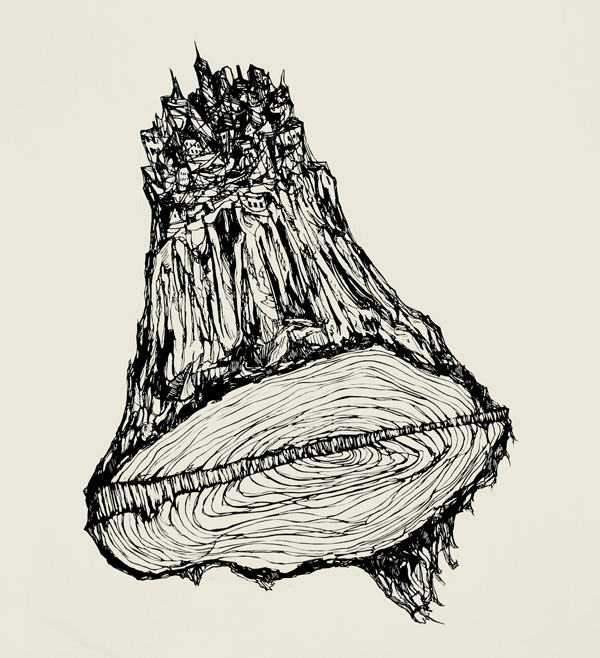 Stop by the Goodfoot Sept. 24th from 5-11pm to take a look in person.