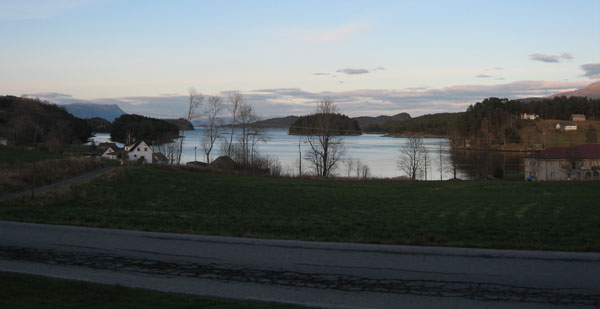 For the past week Chris Stain and I have been living, working, and teaching on a small island in Norway called Halsnøy! We're at the
Sunnhordland Folkehøgskule
(a small arts oriented "peoples" school, which is a Scandanavian program where people can get a year of specialized schooling between high school and going to university or entering the job market). We're here working with 80 students and 5 teachers on a project around consumerism and capitalism, which will culminated in a student show on Sunday integrating visual art, performance, dance, and theater. It's been interesting and a challenge, and I'm not even sure how to process it all, so I think I'll just post some photos for the next couple days…
On the first day Chris and I gave short presentations on our work and our ideas about consumerism, and developed a plan to create a street fair/bazaar in the school's gym, which groups of students creating the interior design, art installations, performances, and videos on the themes of advertising, consumerism, stereotypes, and life under capitalism. Here's the chalkboard from the brainstorm of possible student projects: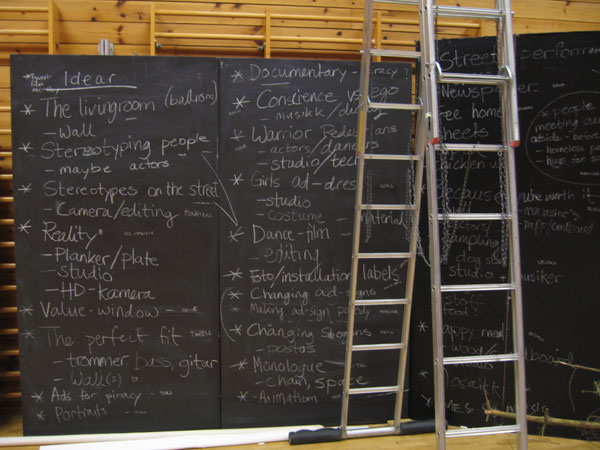 In order to convert a very institutional gymnasium into the scene of a street market, we created large tent-like plastic sheets out of used shopping bags and painted window sheeting:
And this is what it looks like up in the gym: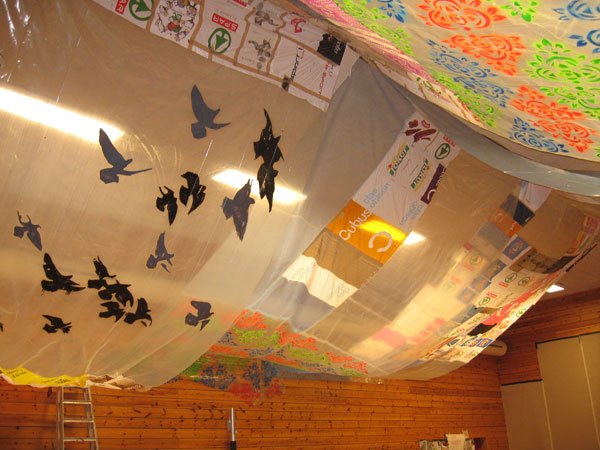 Chris and I have also gotten a little bit of time to create some art ourselves. All mine has been dominated by the project and about buying, selling, and advertising. Here's some large hand painted sign sketches I made one of the first days here: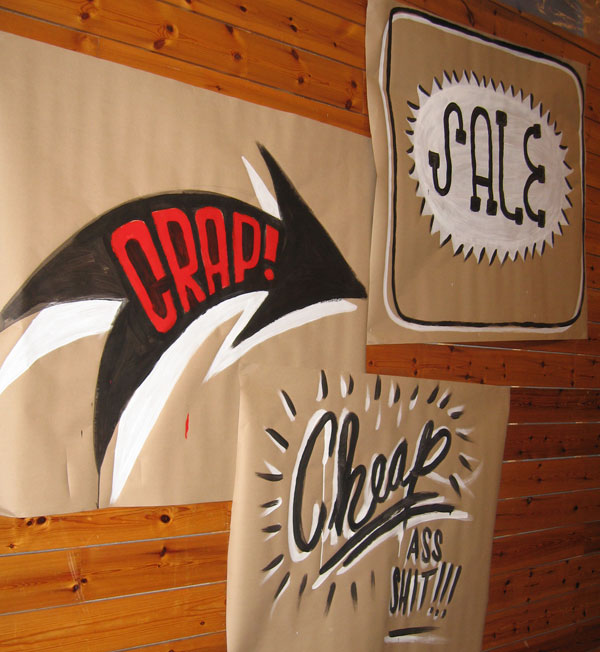 Stay tuned, more photos tomorrow! The school also has some photos on their site
HERE
.