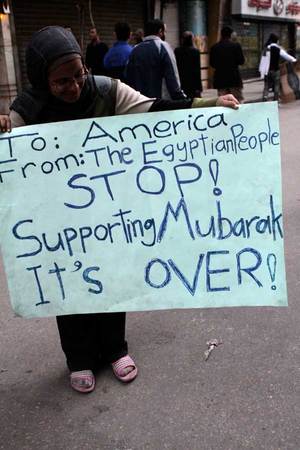 I'm still following the Egyptian demonstrations with an incredible amount of excitement. Almost 2 million people demonstrating in Tahrir Square in Cairo, with hundreds of thousands of people in many other cities around Egypt. Demonstrators from across all social and class boundaries are out in the streets demanding Mubarak "step down".
You can live stream Al Jazeera news at:
Al Jazeera Watch Now.
There is finally a position forming in USA foreign policy with Senator John Kerry saying
"President Hosni Mubarak must accept that the stability of his country hinges on his willingness to step aside gracefully to make way for a new political structure."
in an op-ed in todays New York Times.

There are a handful of great photos of street graffiti and stencils on Sarah Carr's Flickr page.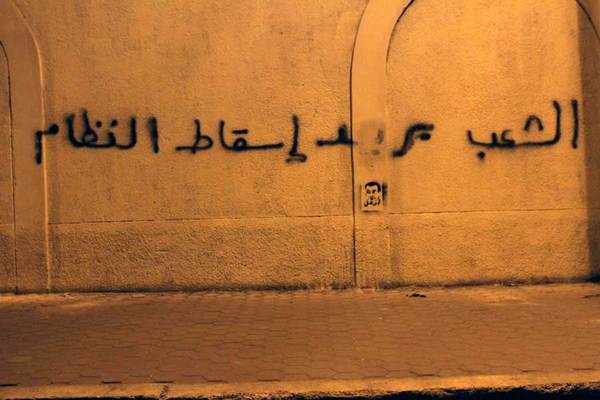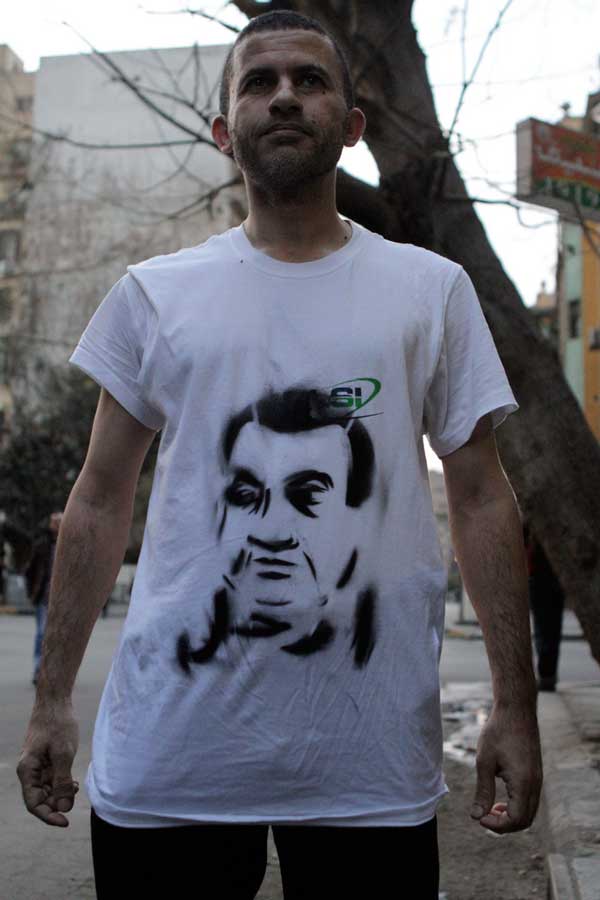 Sarah's images can be seen along with blogposts from Egypt at
OccupiedLondon.org
.
Here is a really great video of some chanting lead by an impassioned young Egyptian woman, subtitled in English!
Some Articles worth checking out:
Why fear the Arab revolutionary spirit?: The western liberal reaction to the uprisings in Egypt and Tunisia frequently shows hypocrisy and cynicism
from The Guardian.
"Here, then, is the moment of truth: one cannot claim that allowing truly free elections equals delivering power to Muslim fundamentalists."
Soccer clubs central to ending Egypt's 'Dictatorship of Fear'Dave Zirin's acknowledgment of the support of soccer hooligans in the Egyptian popular uprising.
If you come across any images of graffiti, signs, banners, and other expressions of support for the demonstrations please email them to me at blog at justseeds.org
I'd love to see what people are making on the street.