How does one turn google street view upside down? Easy…. check out this link to A Street with View, a super creative performance / google street view re-enactment that took place in Pittsburgh last Spring that is finally posted on google steet view maps. To view it: follow the link on the Street with a View website or go to google street view and search under the Mattress Factory, Pittsburgh (that will take you to Sampsonia Way.) You might see mad scientists with a love laser, firefighters rescuing a pinata, and a very, very large chicken, among other things. Enjoy!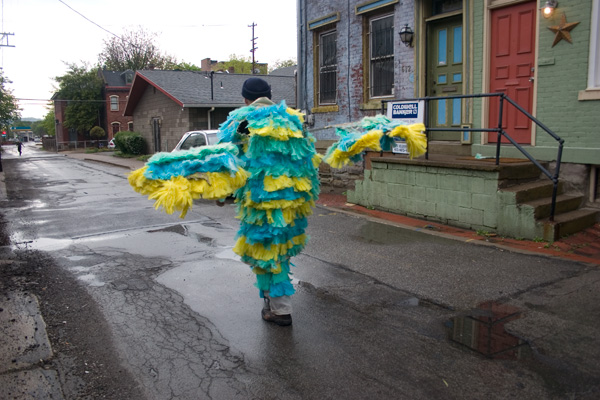 A description from the Street with a View
website
reads "On May 3rd 2008, artists Robin Hewlett and Ben Kinsley invited the Google Inc. Street View team and residents of Pittsburgh's Northside to collaborate on a series of tableaux along Sampsonia Way. Neighbors, and other participants from around the city, staged scenes ranging from a parade and a marathon, to a garage band practice, a seventeenth century sword fight, a heroic rescue and much more…
Street View technicians captured 360-degree photographs of the street with the scenes in action and integrated the images into the Street View mapping platform. This first-ever artistic intervention in Google Street View made its debut on the web in November of 2008.
An incredible cast of real-life characters contributed their time, energy and talents to creating pseudo-street life on Sampsonia Way. "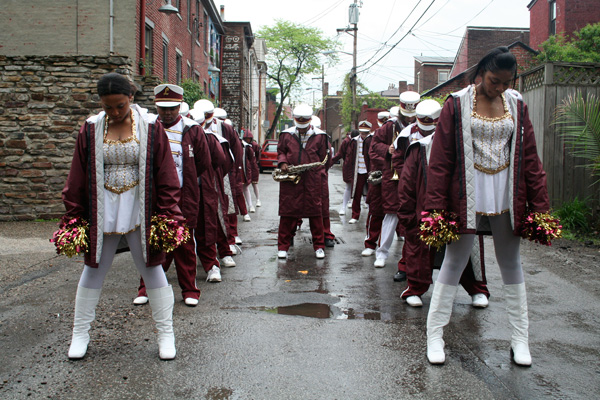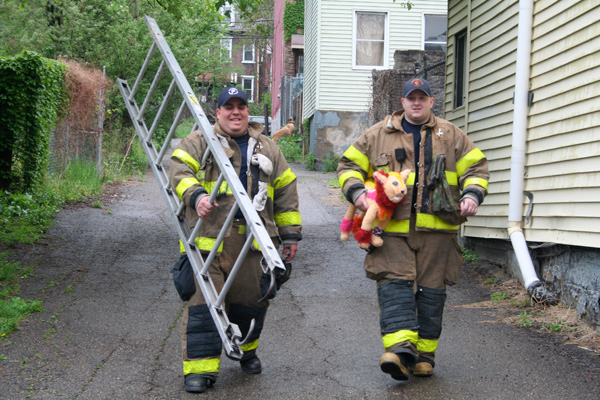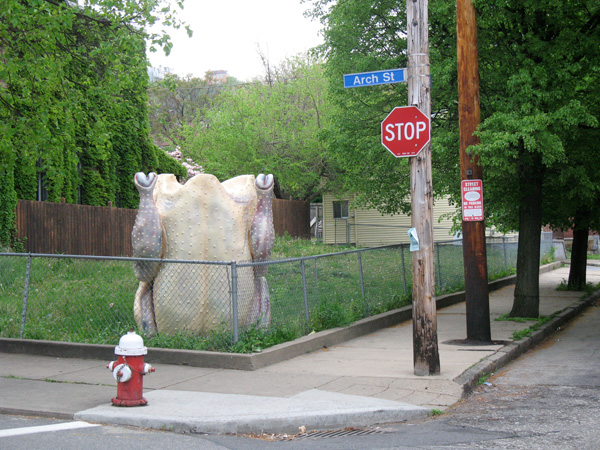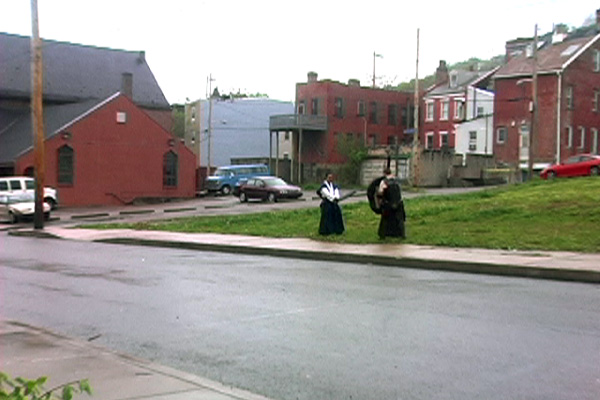 www.streetwithaview.com/