Surrounding the full and new moons of 2021, this print features a nebula of stars, space dust and asteroids. I chose a nebula for 2021 as they offer visions of far off futures / pasts with galaxies beyond our own. Nebulas are also symbols of change, filled with the residue of past times of transformation, the fragments of combusted stars.
Use this Lunar Calendar to set intentions / stay in touch with the shifting seasons / plan the growing of crops. You can use the calendar to follow the date & astrological phase of each full moon and new moon in 2021, as well as important meteor showers and solstices. All dates and times are based on Eastern Standard Time and made for the Northern Hemisphere.
This calendar is 20×20″, screen-printed in black and two shades of gold–rich champaign and deep antique bronze–on heavyweight cream paper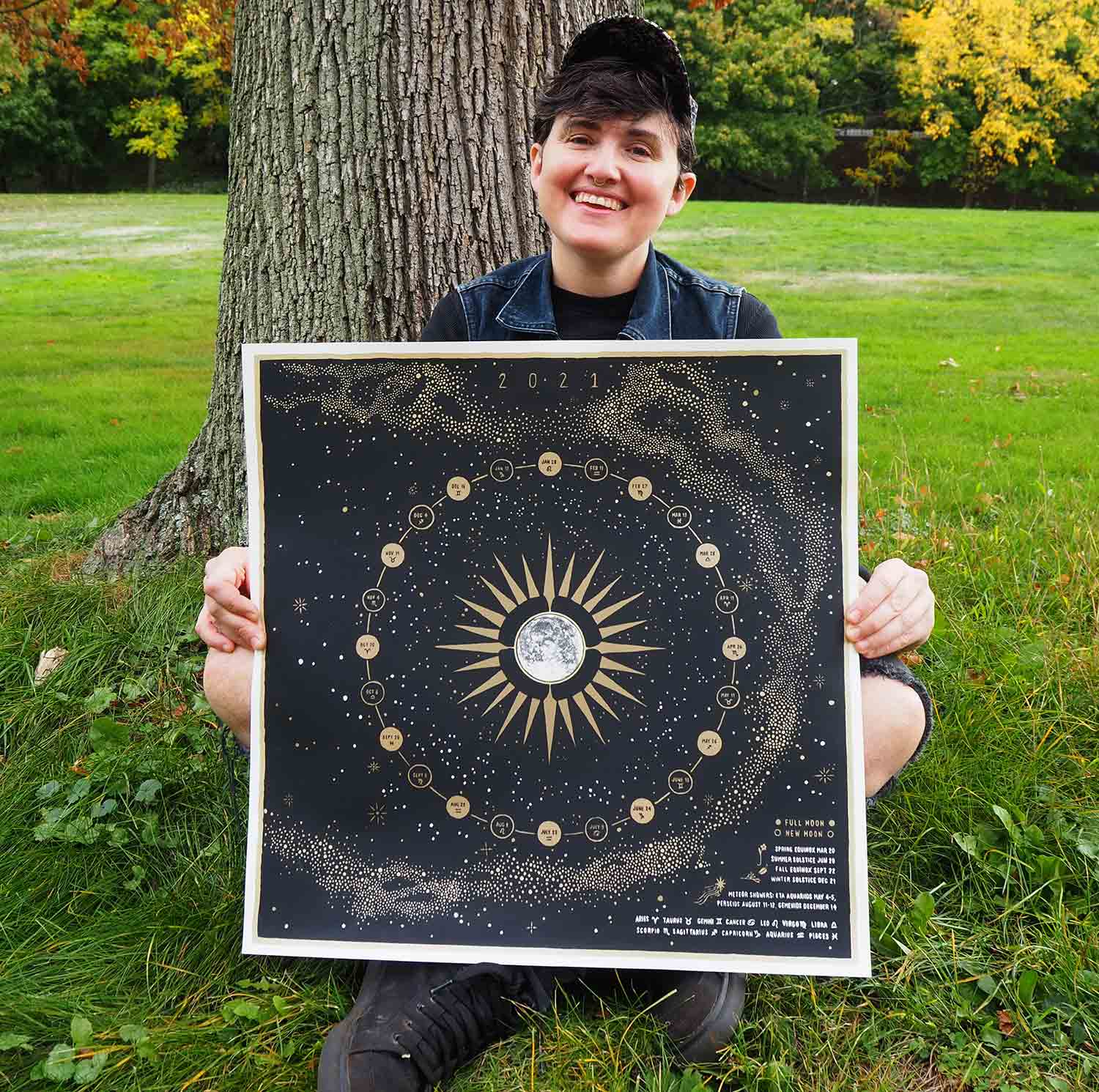 ---
How to use the calendar:
1) In the center of the poster, the full moons (big golden circles) and new moons (black circles with golden rims) orbit around the drawing of the full moon. The date of each full moon and new moon is written in the center of its circle, with its associated astrological sign. These dates can be read like numbers on the clock–beginning around "noon"and progressing clockwise throughout the year.
2) In the bottom right of the print, the dates of important astronomical events are listed and there is a key for astrological symbols and signs.