A portfolio of 12 risograph printed posters produced to accompany the Commonwealth exhibition at the Queens Museum, New York, 2017. Organized by Josh MacPhee, printed by Josh MacPhee at Bright Spot Press in Brooklyn, NY, published by the Queens Museum.
Participating artists: Leila Abdelrazaq, Fiona Avacado, Nani Chacon, Alec Dunn, Ganzeer, Jamaa Al-Yad Artists' Collective, Ali Cat. Leeds, Flavia Lopez, Josh MacPhee, Helen Pena, Sam Spetner, chip thomas.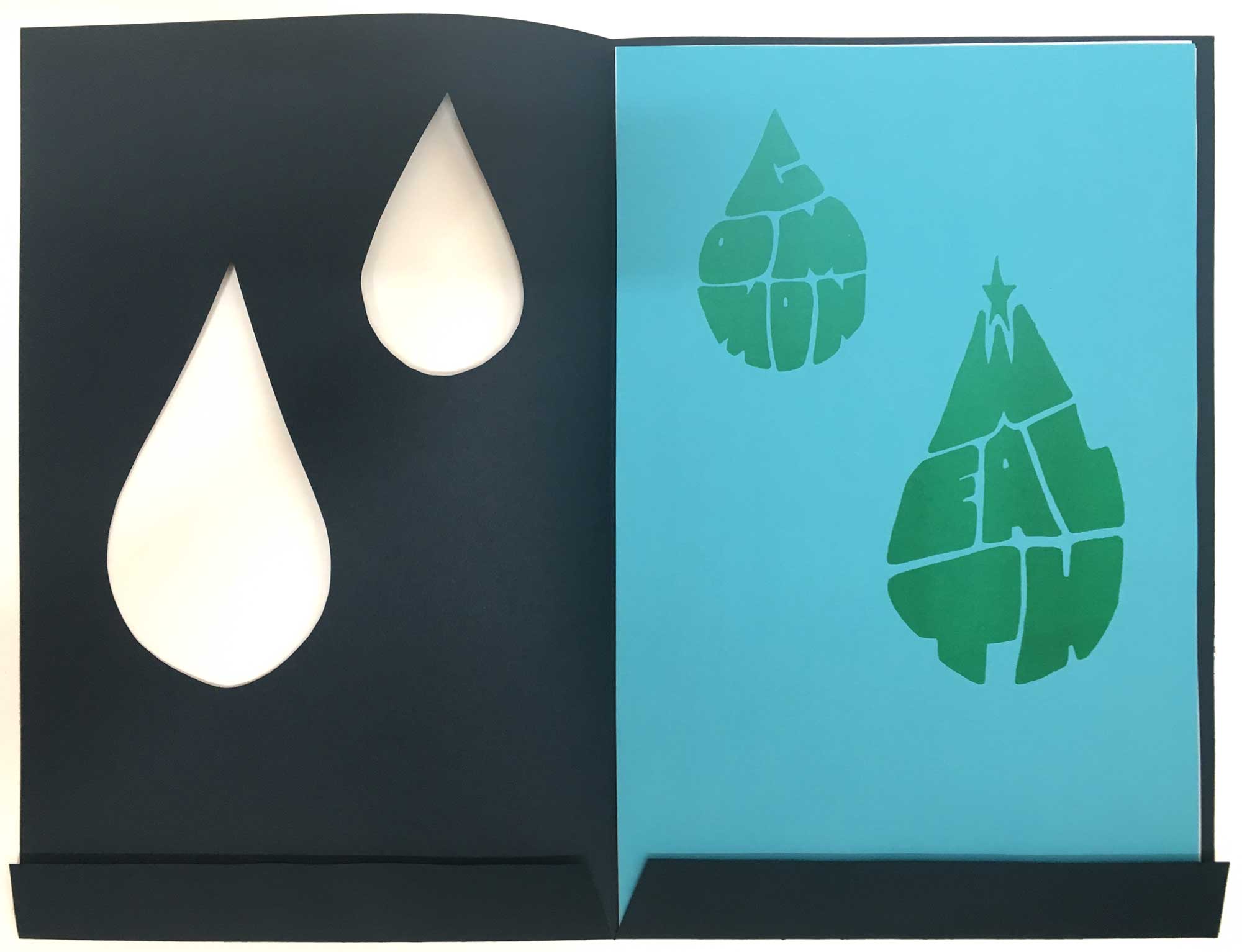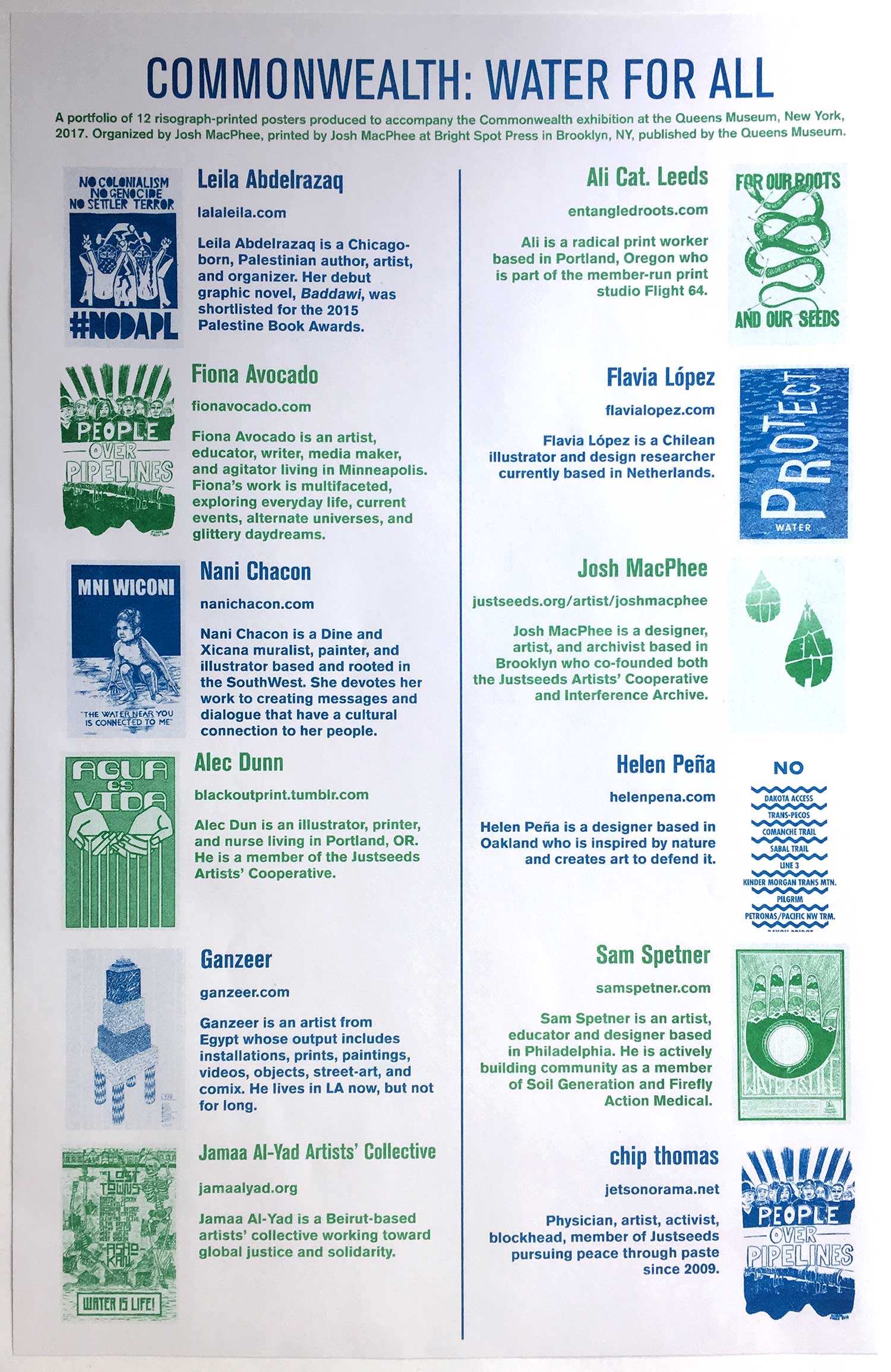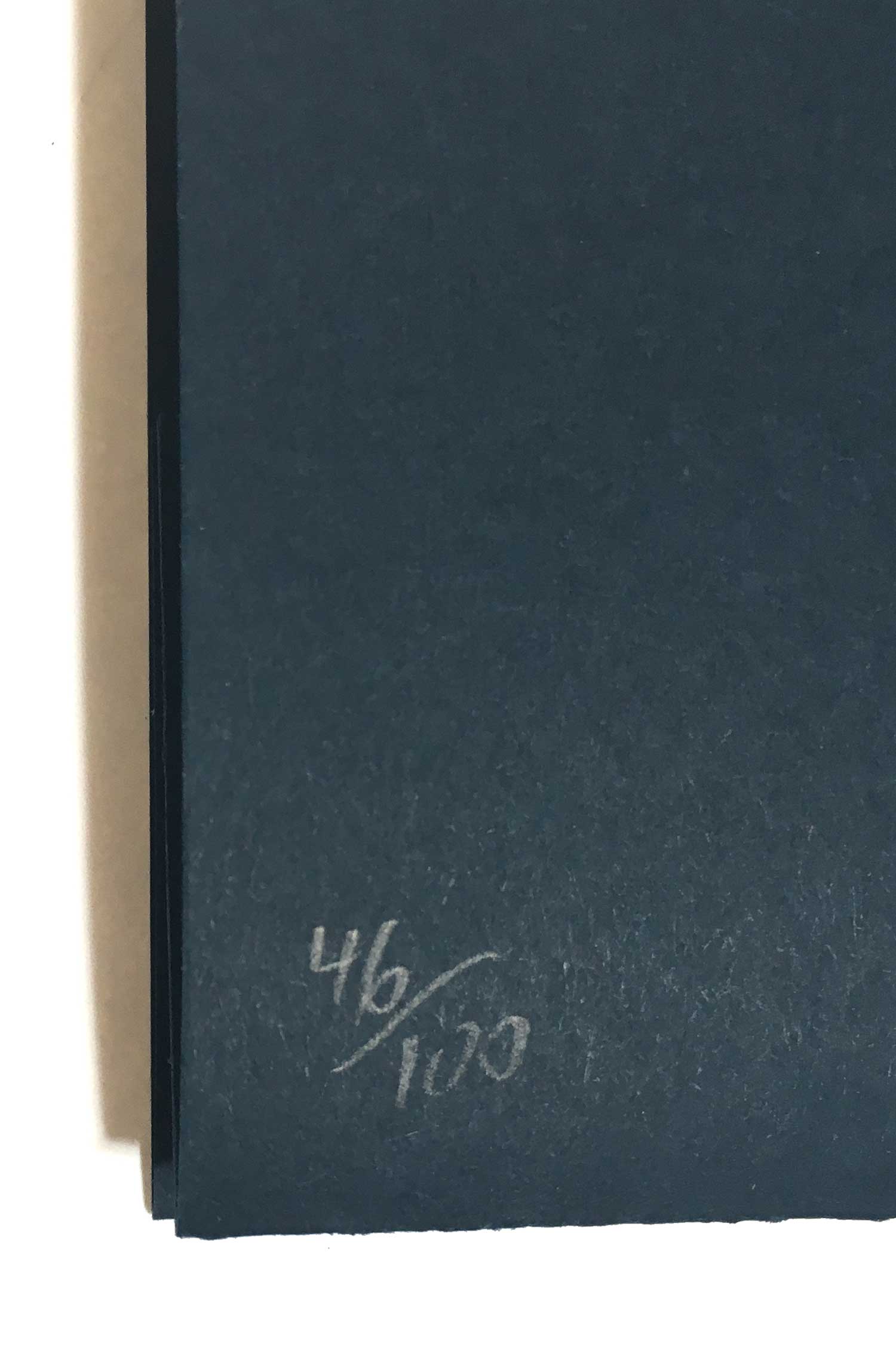 A portion of the sales of these portfolios will be channeled to groups organizing against pipelines in the Northeast.
For institutional rates, please see Booklyn.