I'm so excited to announce the new edition of the Celebrate People's History book! The culmination of over twenty years of work by myself and hundreds of other artists and writers, this is a massive collection of all of the Celebrate People's History posters as of 2020. This includes the over 125 that have been printed, and over 75 new designs that have yet to be printed except for in this book. This new edition includes a new introduction by Charlene Carruthers (community organizer and author of Unapologetic: A Black, Queer, and Feminist Mandate for Radical Movements), the original introduction by Rebecca Solnit (author of over a dozen books, including Men Explain Things to Me) and an updated history of the posters and broader project. I'm really excited about this book, it is once again beautifully printed and designed (by The Feminist Press' amazing in-house designer Drew Stevens), really showing off the power and breadth of the posters.
Over 275 artists, writers, and organization from around the globe pay tribute to revolution, racial justice, women's rights, queer liberation, labor struggles, and creative activism and organizing. Celebrate People's History presents these essential moments—acts of resistance and great events in an often hidden history of human and civil rights struggles—as a visual tour through decades and across continents, from the perspective of some of the most interesting and socially engaged artists working today. Asked for by educators, this new edition includes a key that runs along the top, outer edge of each page, making it easy to quickly see which posters correspond to which struggles. The book also now celebrates activism and organizing up to the present, with posters about recent struggles around Arab Spring, Black Lives Matter, Idle No More, current immigration rights organizing, and more.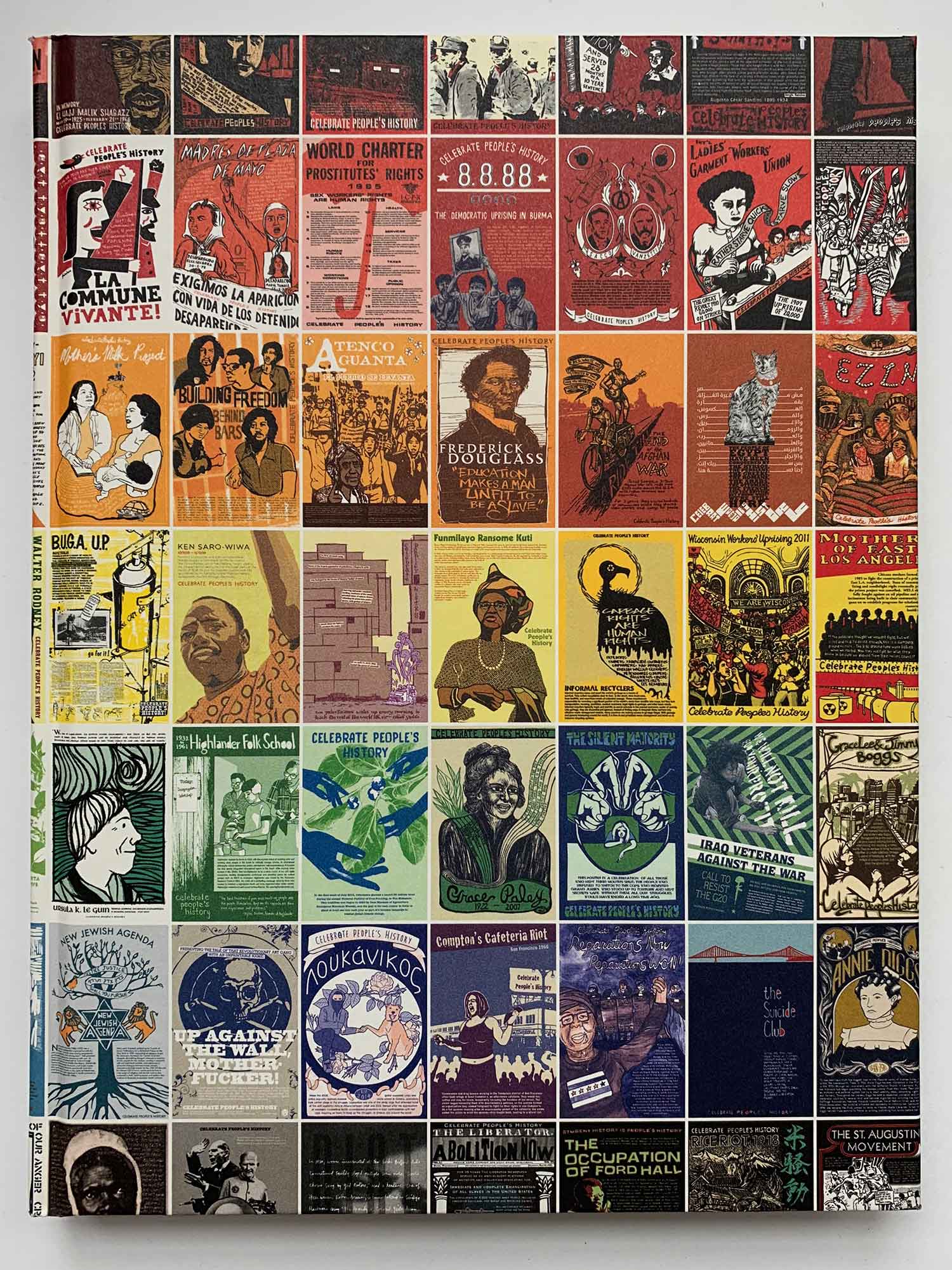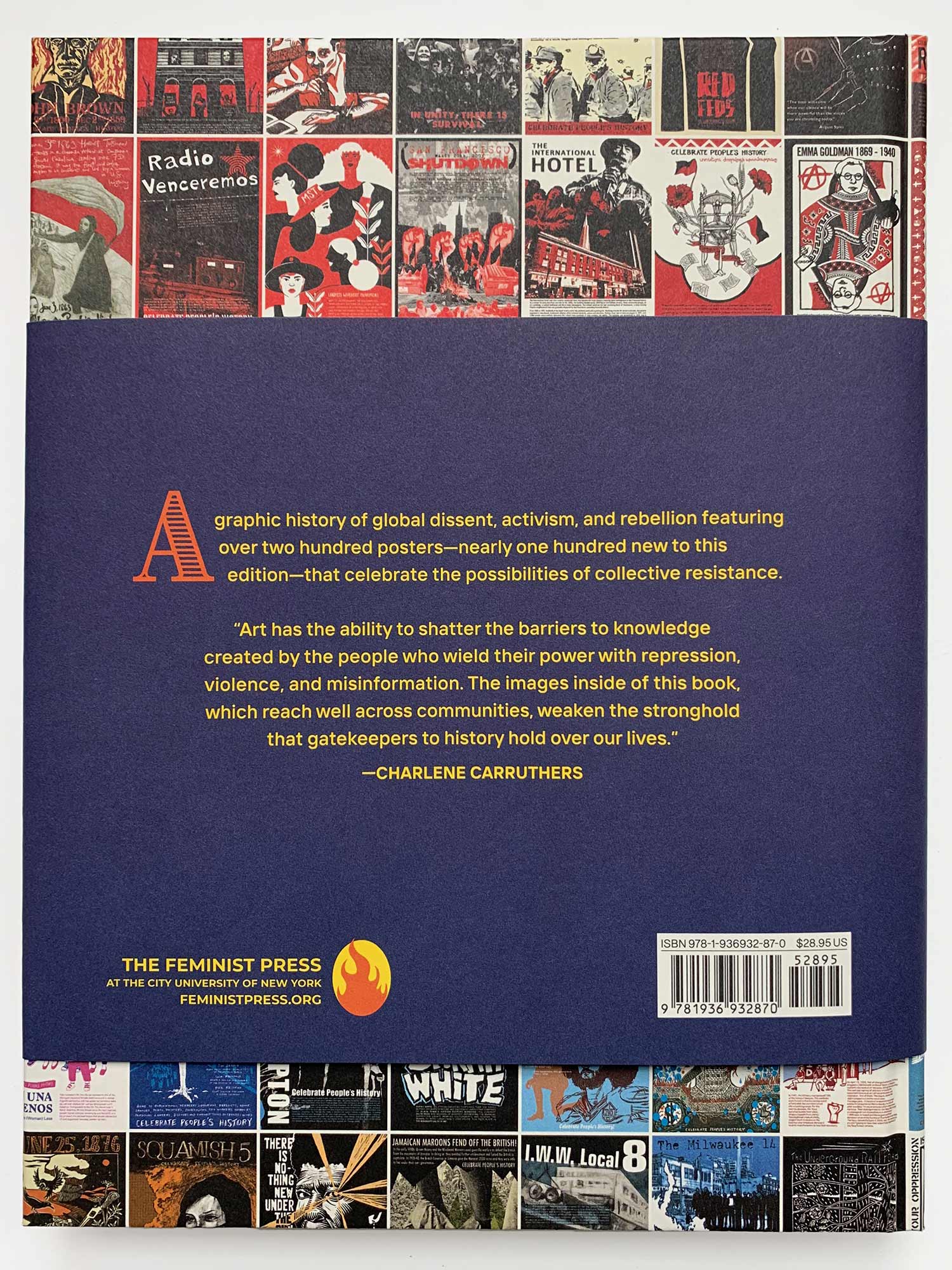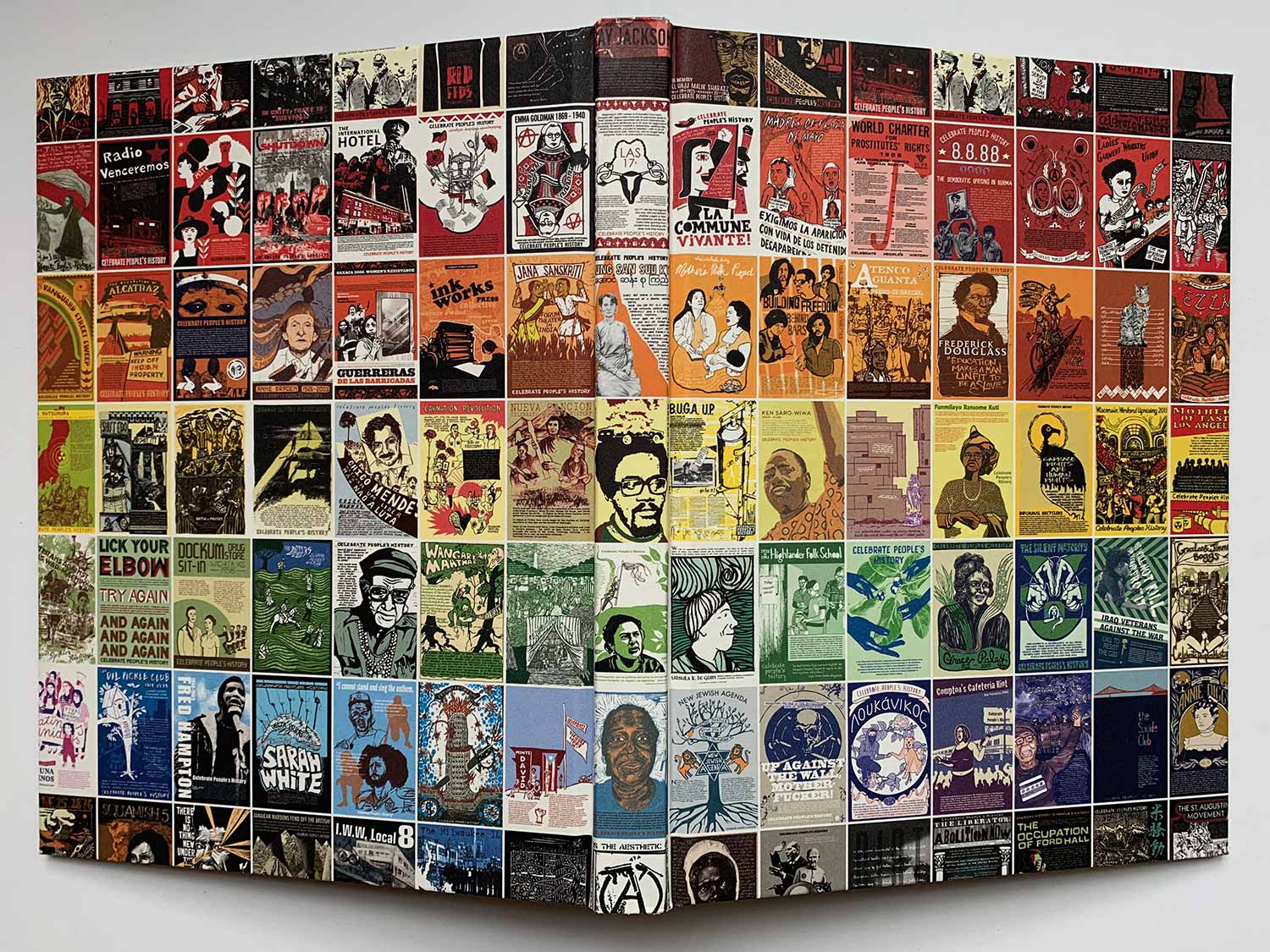 The book includes the work of A3BC Collective, Leila Abdelrazaq, Alfonso Aceves, Shiv Addanki, Morgan Fitzpatrick Andrews, Tomie Arai, Janet Attard, Fiona Avocado, Edd Baldry, Jesus Barraza, Brandon Bauer, Dan Berger, Susan Simensky Bietila, Blanco, Eric "Erok" Boerer, Nedra Bonds, Frank Brannon, Eli Brown, Emily Brymer, Dave Buchen, Kevin Caplicki, Christopher Cardinale, Jennifer Cartwright, Melanie Cervantes, Dustin Chang, Stefan Christoff, Tom Civil, Peter Cole, Brett Colley, Julio Cordova, Mark Cort, Bobby Cortez, Crisis Studio, Larry Cyr, Courtney Dailey, Jared Davidson, Kate DeCiccio, Design Action Collective, Rocky Dobey, Lindsay Draws, Eric Drooker, Jim Duignan, Alec Icky Dunn, Alexander Dwinell, Molly Fair, Adam Fanucci, Karen Fiorito, Friendly Fire Collective, Darrell Gane-McCalla, Nicholas Ganz, John Gerken, Shawn Gilheeney, Kyle Goen, Grabiel Grafica, Art Hazelwood, Robin Hewlett, Russell Howze, Sanya Hyland, John Isaacson, Jakarundi Graphics, John Jennings, Sabrina Jones, San Kerson, Klutch, Mara Komoska, Nicolas Lampert, David Lester, Dave Loewenstein, Damon Locks, Kate Luscher, Josh MacPhee, Fernando Martí, Colin Matthes, Mazatl, Iain McIntyre, Sara Meister, Dylan A.T. Miner, Claude Moller, Ricardo Levins Morales, James David Morgan, Marc Moscato, Carrie Moyer, Keisuke Narita, Marc Nelson, Caroline Paquita-Kern, Roger Peet, Barucha Calamity Peller, Andre Perez, Beth Pulcinella, Dean Rank, Redeye, Ally Reeves, Aaron Renier, Blake Riley, Cristy C. Road, Ben Rubin, Erik Ruin, Joshua Kahn Russell, Jos Sances, Nicole Schulman, Tim Simons, Shaun Slifer, Miriam Klein Stahl, Chris Stain, Lindsay Starbuck, Jeff Stark, Meredith Stern, Taylor Cass Stevenson, Swoon, Aprille Thurheimer, Anton Van Dalen, Stephanie Weiner, Eian Weissman, Boff Whalley, Laura Whitehorn, Pete Yahnke Railand, Bec Young, and Ryne Zeimba.