Considered the smallest marine turtle in the world, Kemp's Ridley sea turtles also have one of the most unique synchronized nesting routines, operating in a small nesting range encompassing only a handful of Gulf Coast beaches in Texas and Mexico. Formerly victims of egg hunting, the primary modern threat to their continued existence is incidental capture in fishing nets, particularly shrimp trawls.
One in a series of nine, this original elongated penny was designed by Josh MacPhee, and made on a machine created by Stuart O. Anderson and Justseeds member Shaun Slifer. While currently producing small runs of single-sided penny editions, the completed machine will produce double-sided pennies matching extinct and critically endangered animals with urban wildlife. Read more about the project…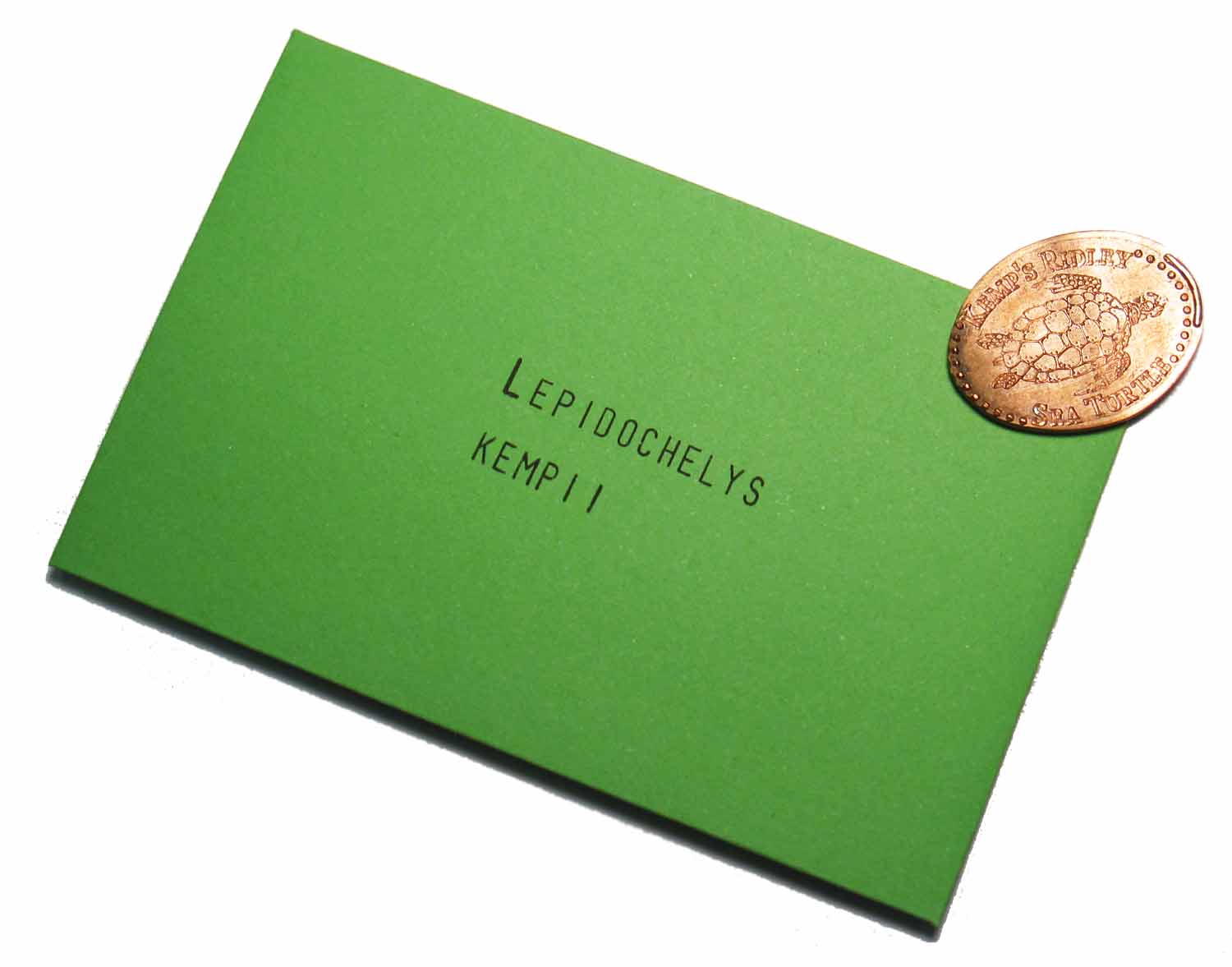 Please note: while these pennies were all cleaned prior to rolling, each will bear individual variations as a result of their former existence as circulated currency, showing various patinas and markings per penny.