I recently dug up a stack of these huge proof sheets from my first book, Stencil Pirates: A Global Survey of the Street Stencil, published back in 2004 by Soft Skull Press. One of the first of what became a deluge of books about street art in the 2000s, I think it still holds up as one of the few that not only featured great art, but also real history and social context. It's sadly been out of print for over a decade, but these sheets might hold some interest to die hard stencil and street art aficionados! Each one features some real legends, from John Fekner to Swoon, Stain to BSAS Stencil, Heart 101 to Banksy. A cool little piece of street art history.
Each sheet is signed and numbered, and still has all of the crop marks and color bars. They were originally all stapled together, so there are staple holes on the bottom edge of all the sheets.
Here are some detail images: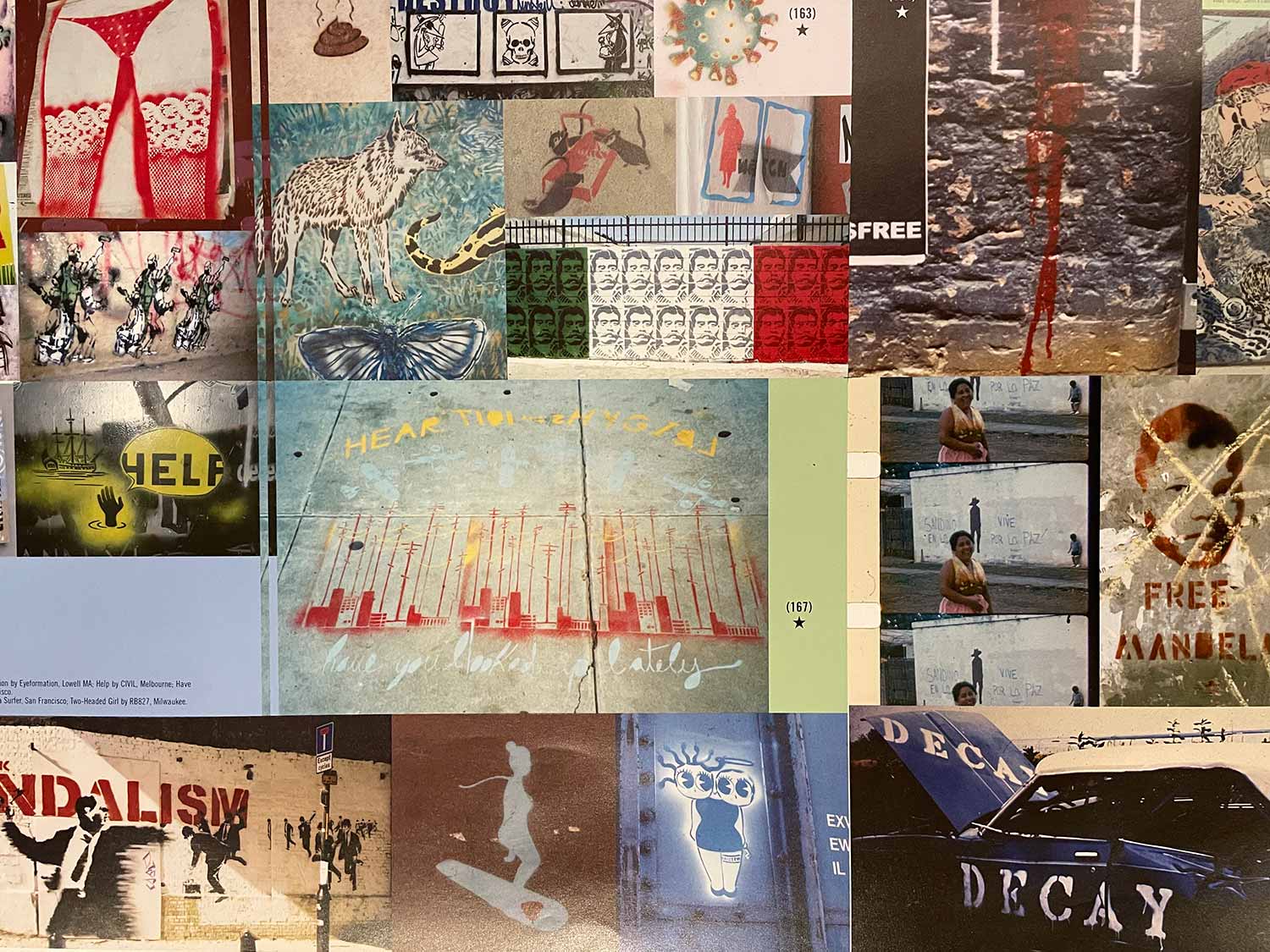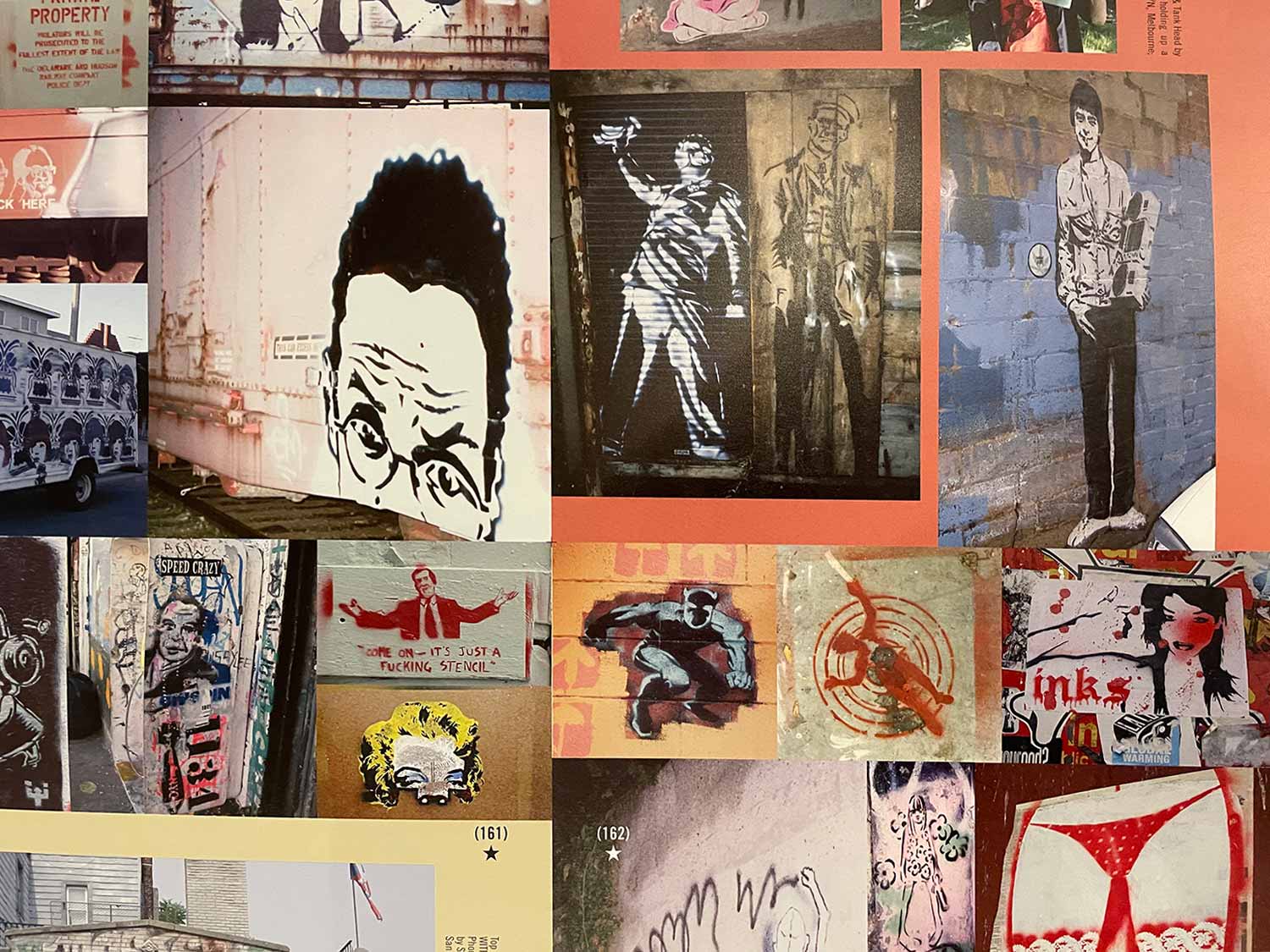 There are four different proof sheets available, you can see them all HERE.