Teach or Go to Jail! is a multi-faceted look back on a 1977 public school teachers' strike in Franklin, Massachusetts. Through a series of publications and printed ephemera, Josh MacPhee attempts to unpack the strike and engage with questions about what it can tell us about labor and education struggles today. MacPhee traces his family connection to the strike via his father, John MacPhee, who as treasurer of the union was sentenced to jail time for refusing to go back to work. The publication reproduces a notebook of drawings the elder MacPhee made from his cell, press and photo documentation of the strike, ephemera, as well as a new interview done with three of the strikers. In many ways a blip in the history of labor unrest in the US, this publication argues the importance of the strike should not be underestimated—not only was it the first strike in modern US history where the rank and file were jailed for refusing to work, but because the union held strong, built solid relationships with the community, and ultimately won almost all of their demands.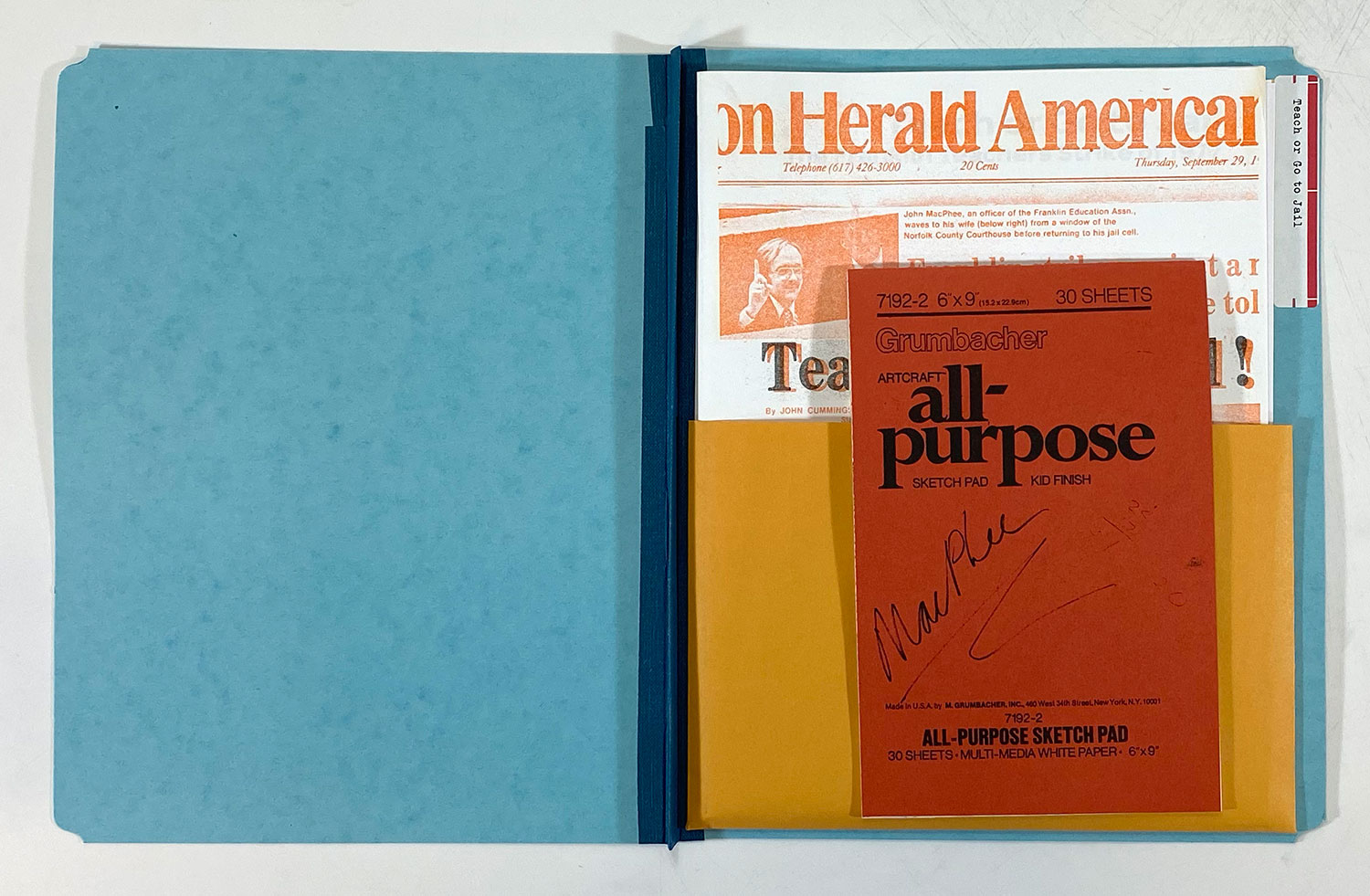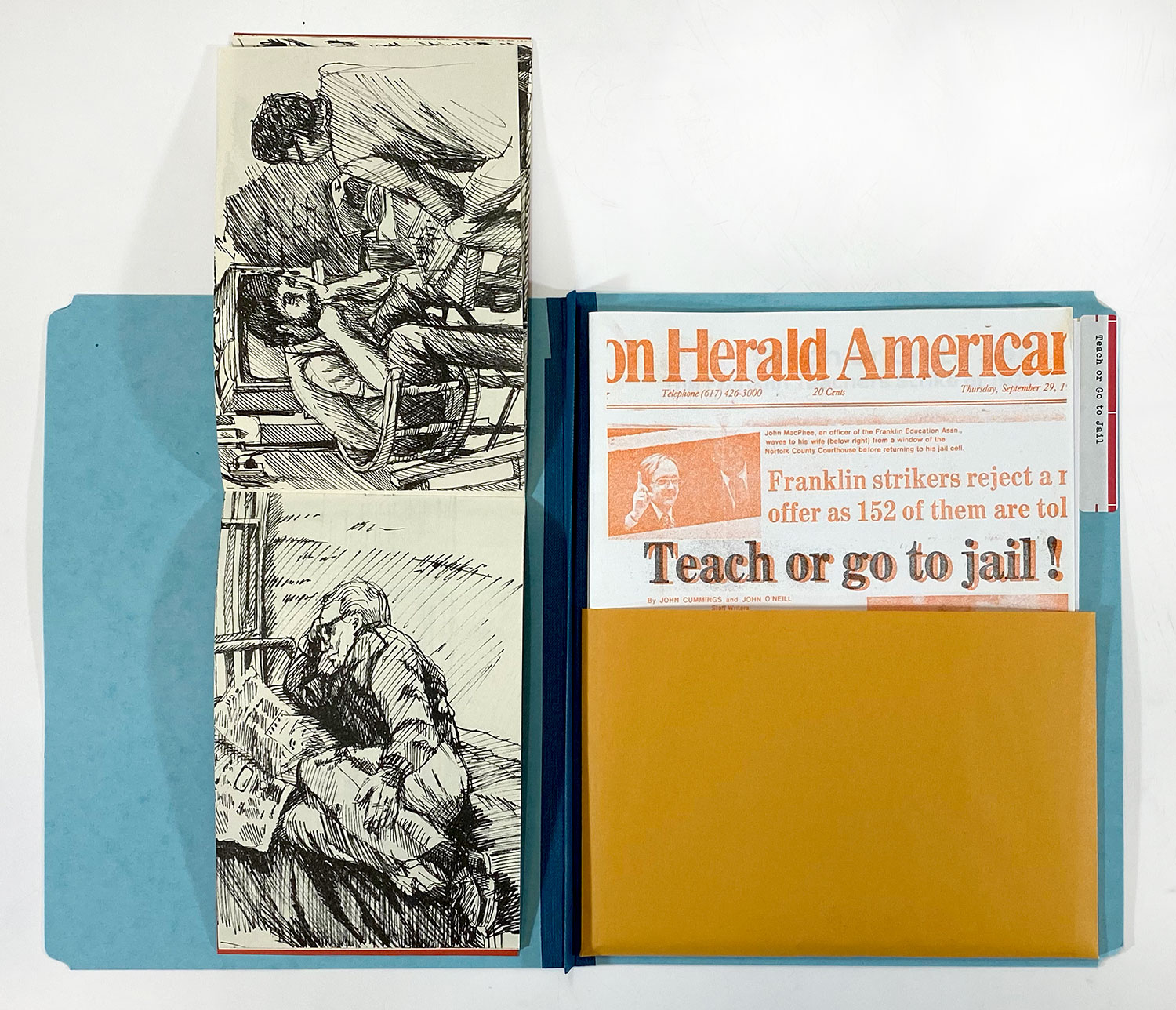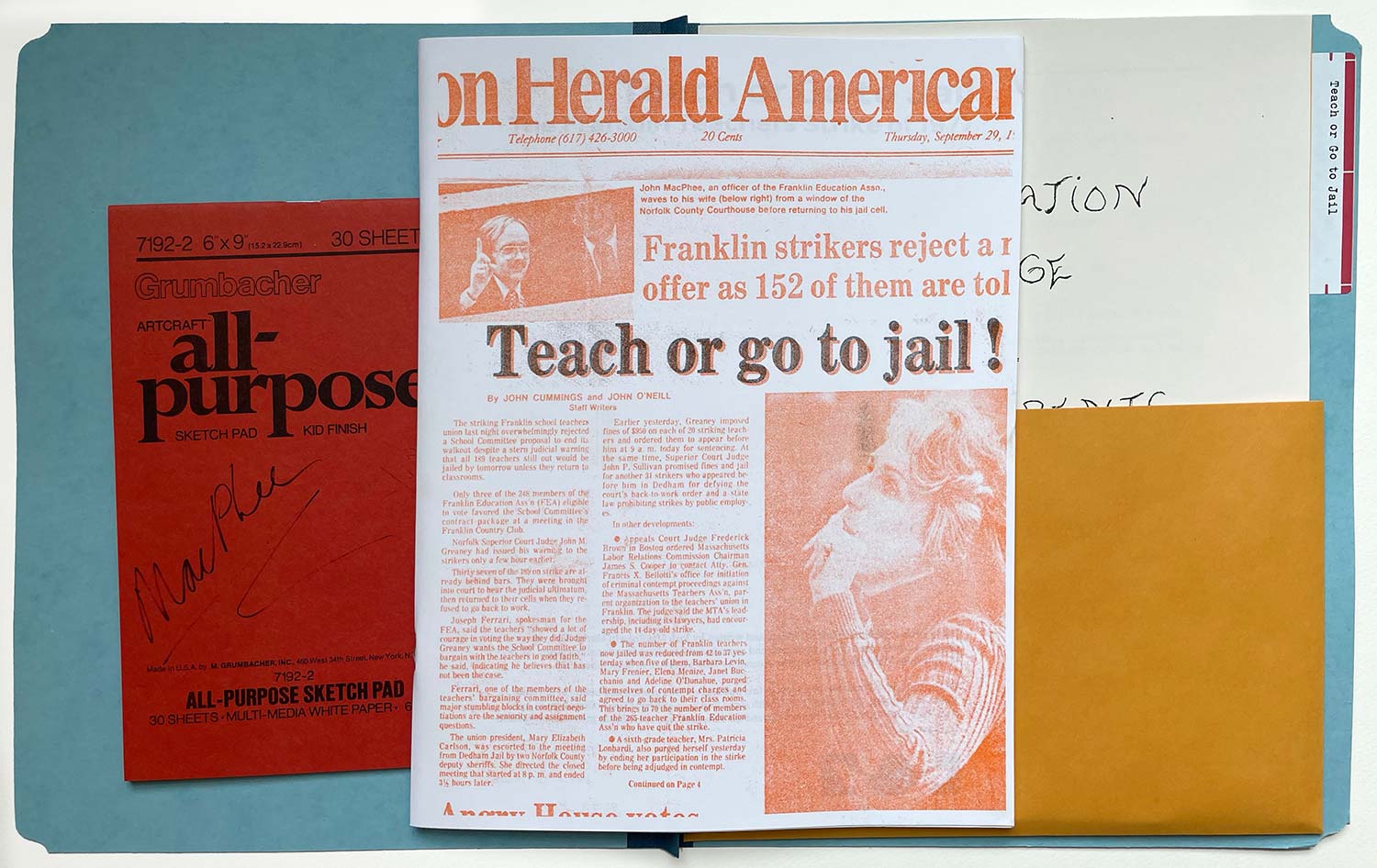 With the help of his father and other teachers that participated in the strike, MacPhee has collected a treasure chest of press, strike documentation, and ephemera, all reproduced here along with a long-format introduction to the strike/archive project, a timeline of the labor struggle, and a new interview with three of the teachers. But the real gem here is a to-scale reproduction of John MacPhee's sketchbook kept while he was housed in the Norfolk County Jail.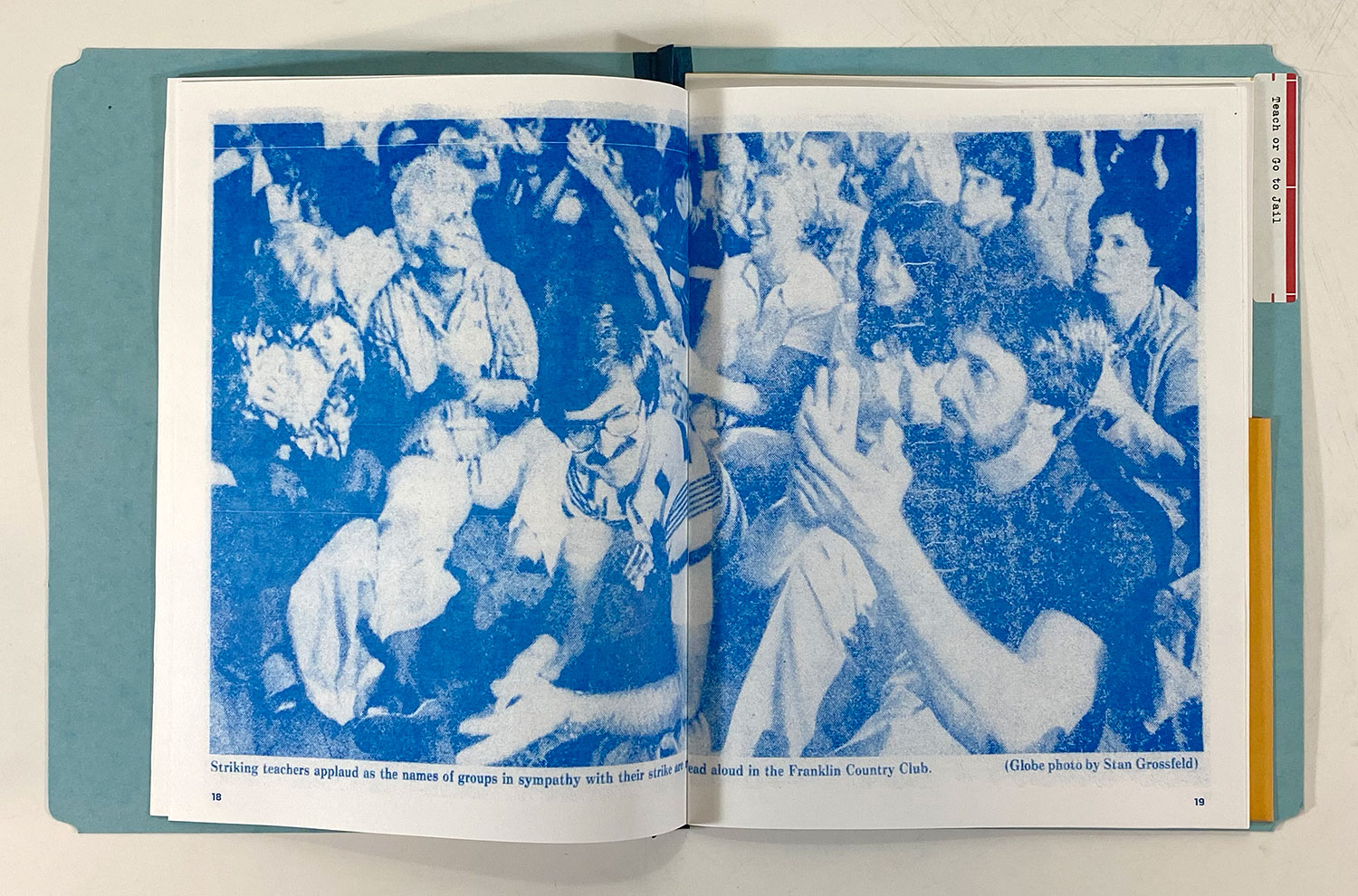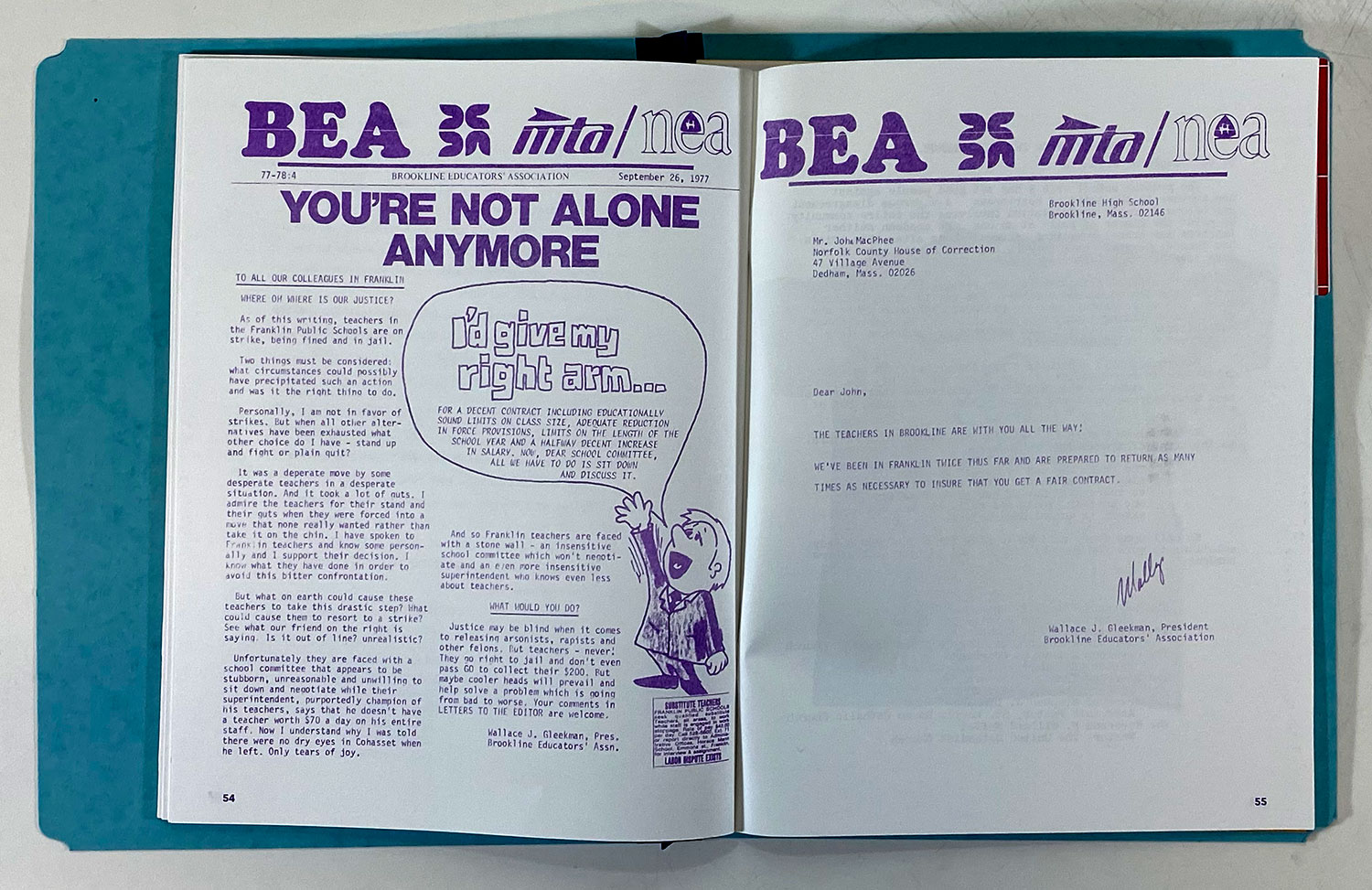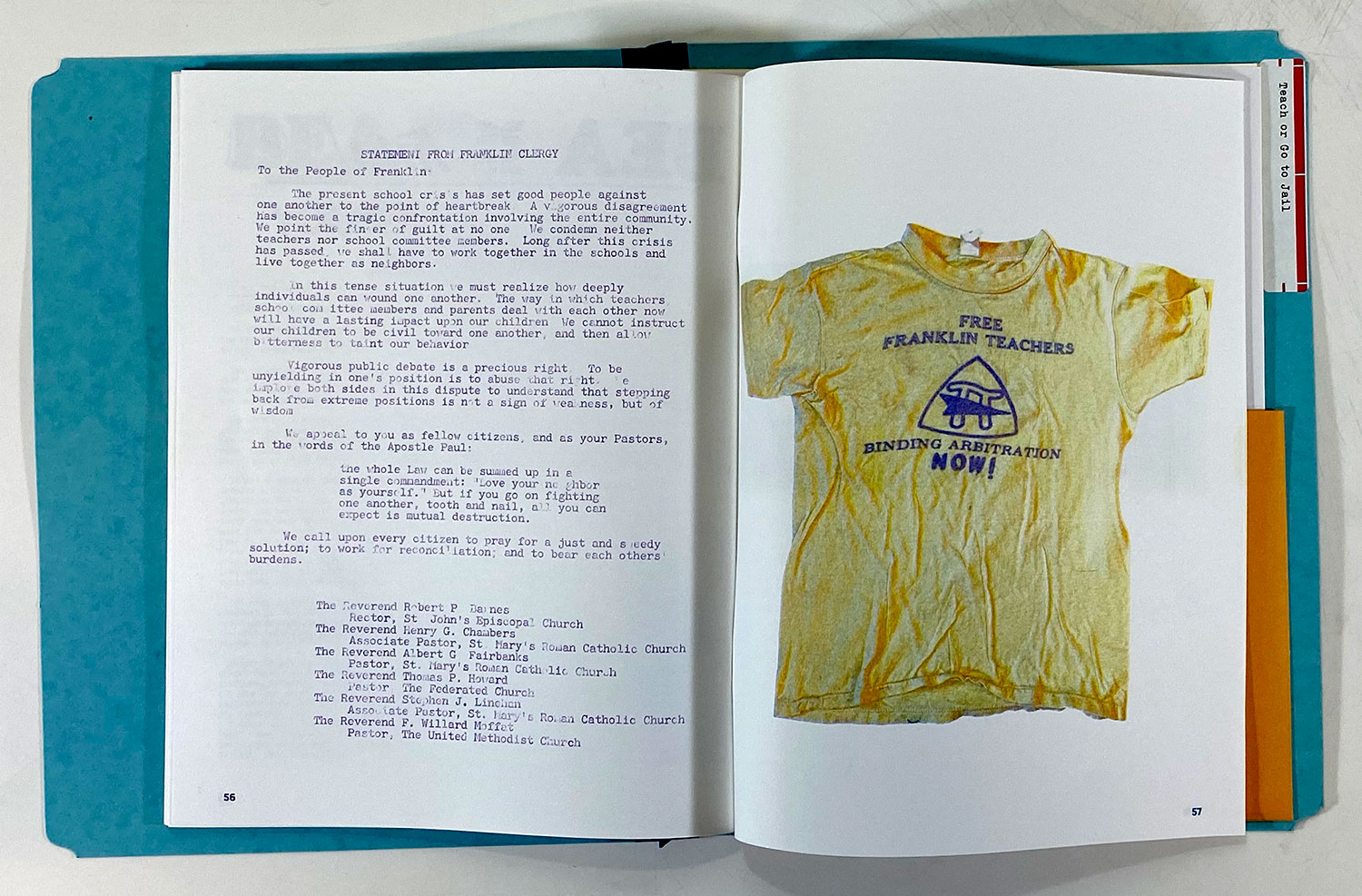 Teach or Go to Jail! includes a 60 page, 8-color risograph printed booklet (comprised of analysis, an interview, a timeline of the strike, press and photo reproductions, and documentation of strike ephemera), a 24 page reproduction of an artist notebook, a reproduction of a 6 page corner-stapled info packet originally distributed to parents by the union, and a sticker sheet featuring a bumper sticker and buttons used as part of the strike campaign. All of this is packaged in a pressboard folder with a reproduction of MacPhee's jail property tag on the cover. By far the most intricate and complicated issue of Pound the Pavement so far, this one took over a year to produce.