These seem to be boom times for independent science fiction publishing. Never in my lifetime have I seen such an explosion in the efforts of small publishers printing and distribution an amazing array of science fiction from just as many identities and positions. Brooklyn-based worker-owned printshop and publisher Radix Media has recently jumped into this arena, creating the monthly Futures science fiction chapbook series.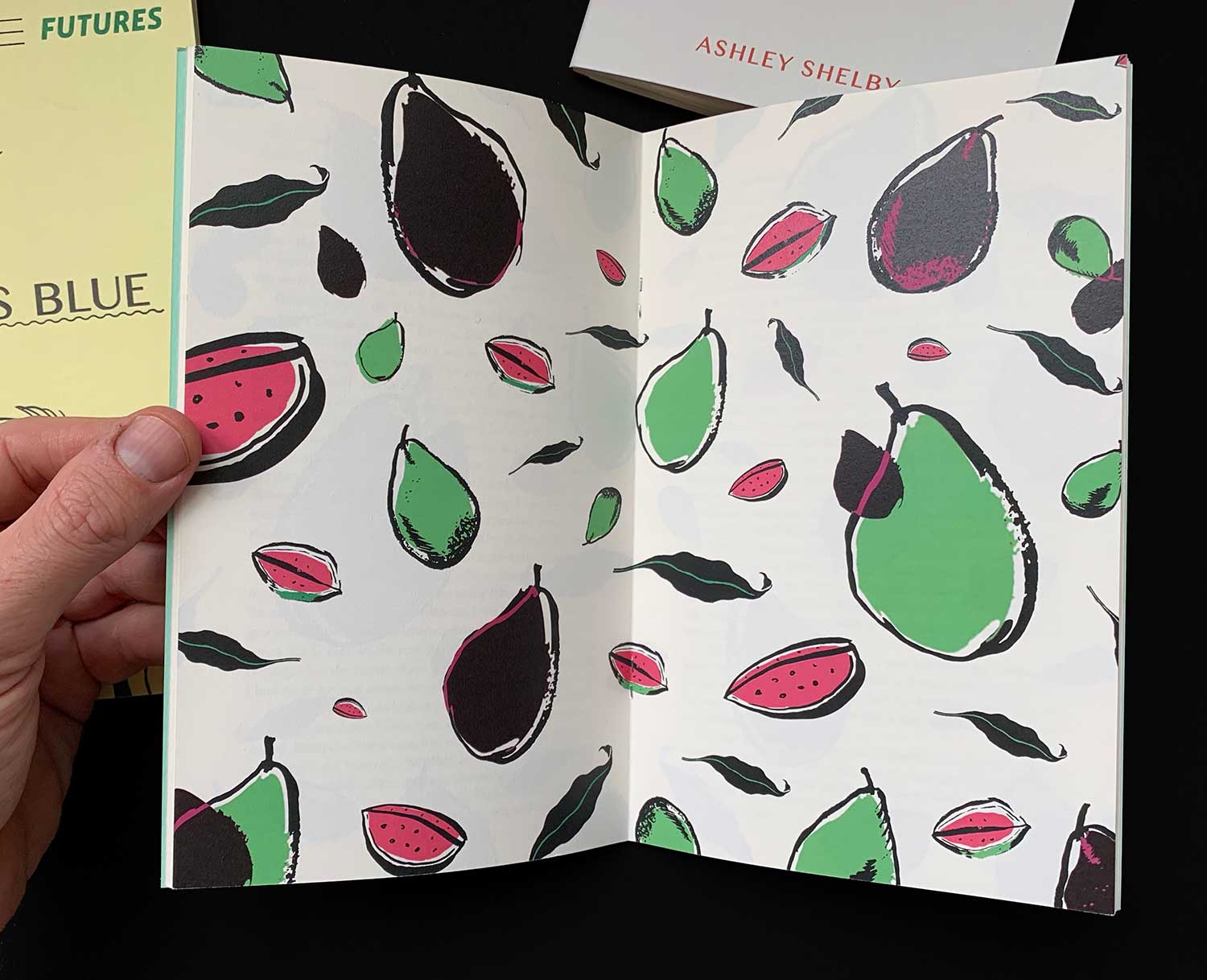 Roughly every five weeks they're releasing a 40-48 page short story in chapbook form, lovingly designed and printed with beautiful flurishes, from embossed letter-press printed covers to striking illustrations. So far three books have come out of series, which is currently planned to run for seven installments, through October of this year. Subscriptions to the series are still available, and I encourage anyone with a sci-fi bone in their body to throw down for this project.
I've only had a chance to read Guava Summer so far, but it was a deliciously sweet read. Dropped into an authoritarian future, Vera Kurian's story swiftly had me identifying with the unnamed author and their struggles with hiding an illegal android and navigating the liminal space between the "illegal" that is necessary for survival and the "illegal" that truly is sedition. I can't wait to read the other two installments I've received (esp. Ashley Shelby's Muri, which promises a polar bear-led revolution).
Here's the full schedule for Futures:
Always Blue by John Dermot Woods (April 2019)
Guava Summer by Vera Kurian (May 2019)
Muri by Ashley Shelby (June 2019)
Hard Mother, Spider Mother, Soft Mother by Hal Y. Zhang (July 2019)
What You Call by Germ Lynn (August 2019)
A Point of Honor by Aeryn Rudel (September 2019)
Milo (01001101 01101001 01101100 01101111) by Alexander Pyles (October 2019)