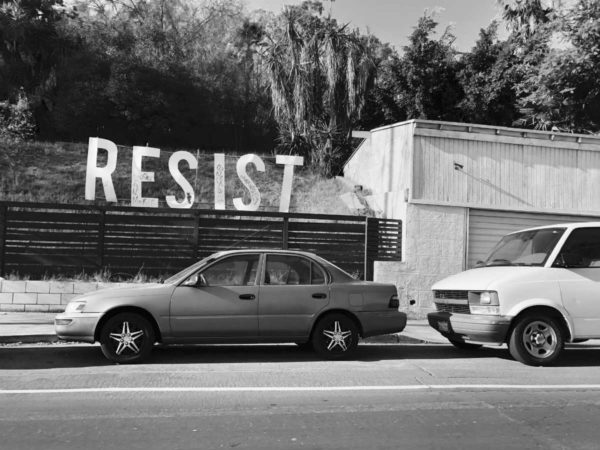 Resist
Across the street from the Southwest Museum Station of the gold line.
Mt Washington, Los Angeles.
February 2017
One word, cut from some white material and installed publicly. It's simple public displays of expression that I find an affinity for. Knowing there's fellow travelers out there willing to post feelings and politics, that are contrary to mass media interpretations and fear mongering, publicly-is heartwarming and inspiring.
These signs, scrawls and other public musings remind us of our humanity. They are helpful to find in dense urban areas and even more powerful on rural country roads.