Street Roots is Portland, OR's street newspaper, sold across the metro area by people experiencing houselessness. It's also reliably one of the best publications in the city hands down on issues like houselessness, policing, and local and regional politics.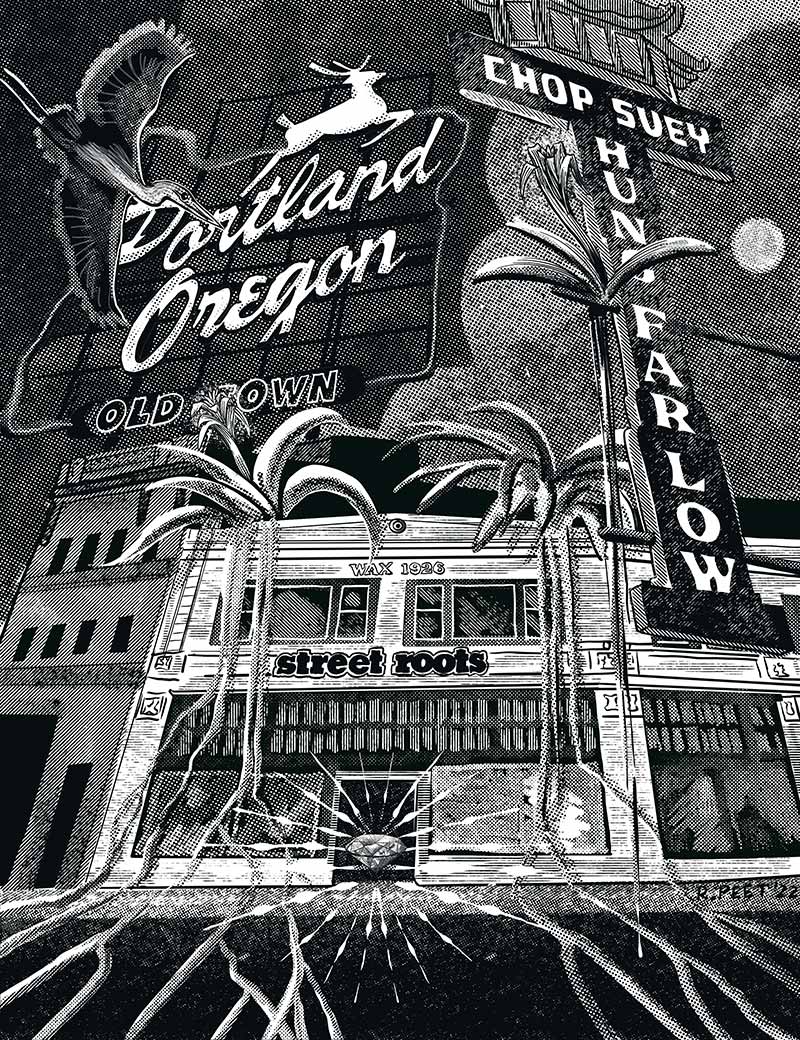 The organization that publishes the newspaper has been in a period of exciting growth recently, and director Kaia Sand commissioned me to make four illustrations to celebrate their transitions, expanding publication, increasing vendor support, and a new facility in Old Town where vendors can relax, recharge, read books, and use shower facilities.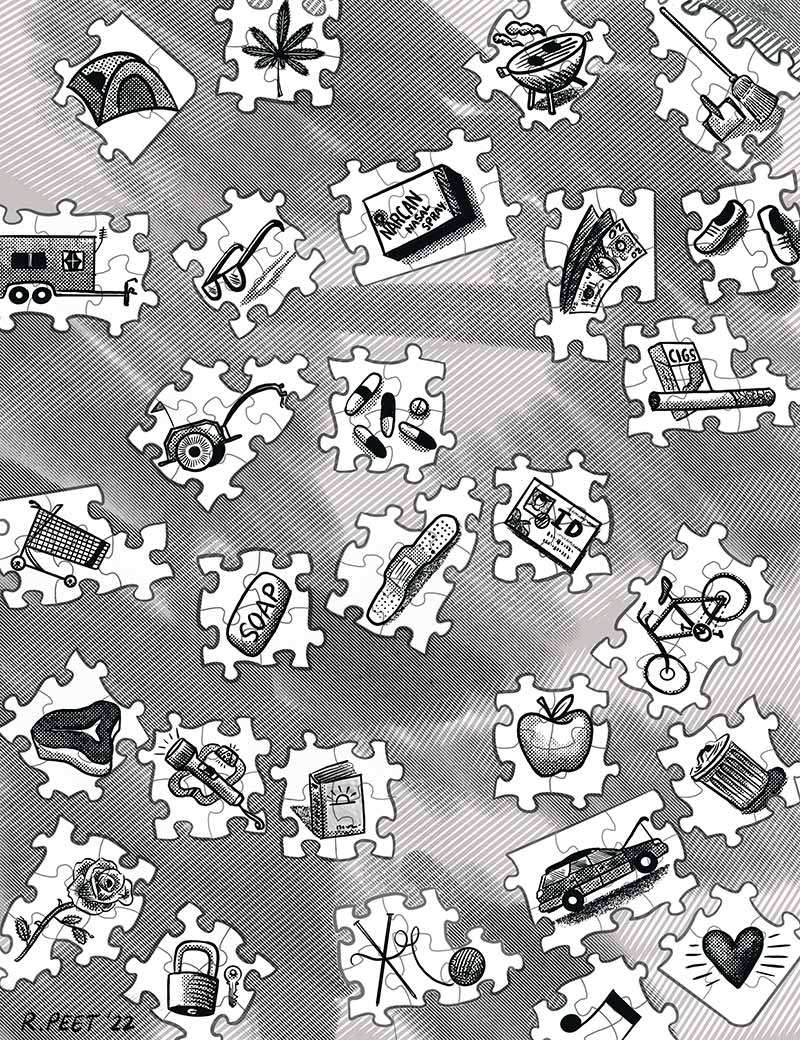 I interviewed a couple of vendors (sorry I didn't get your names!) outside the Street Roots offices on a sunny afternoon to get some ideas for these posters. It was really fun to try to express some of the experiences that were described to me; ways in which people struggle with the everyday, sources of community, and visions for a more just future for everyone.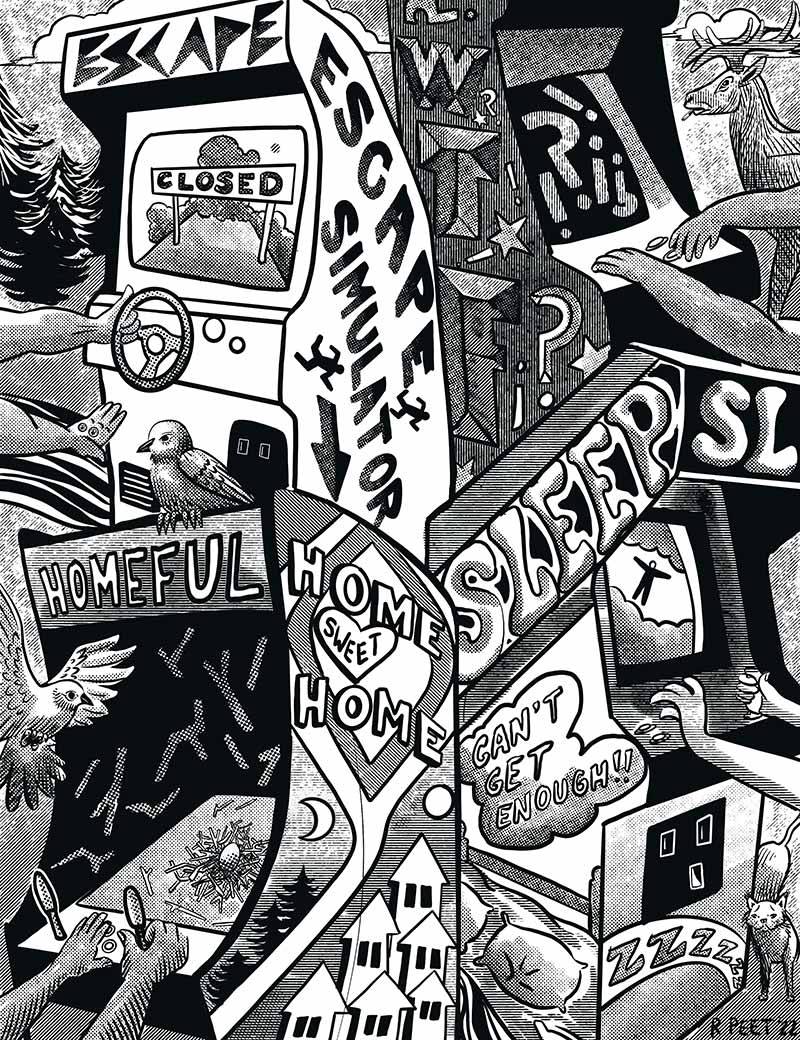 These images ran on the back page of the newspaper during the month of September 2022.