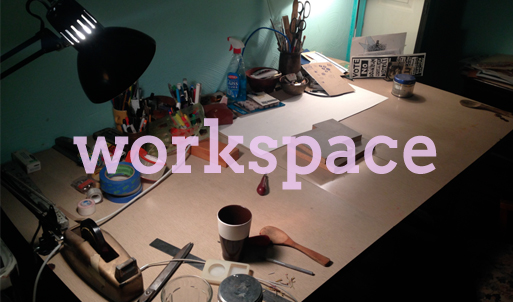 This post is part of an effort to do online studio visits with every member of the Justseeds collective. I've asked people to describe their current studio set-up and also to describe what an ideal set-up for them would look like. But I haven't had a response in awhile, so this is a studio visit, today, with myself!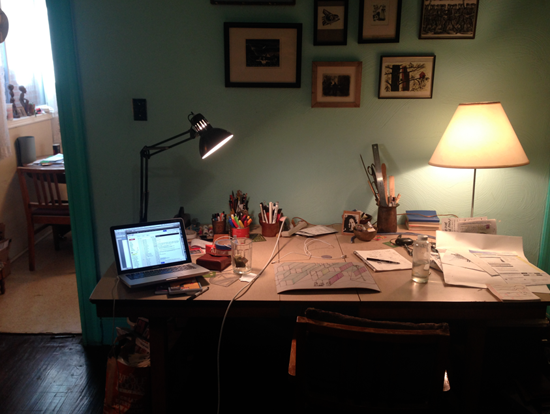 Currently I work out of the middle room in my apartment in Pittsburgh. Pittsburgh is a city of many row houses. I do have a window where I work, but it faces a brick wall about 3 feet away. Not a lot of light, though decent ventilation.
Up until this month I had not made a print in about a year. I self-analyzed why and one of the primary reasons was that I've really grown to hate trying to do large print-runs by hand. I find it not only frustrating but hard on my neck, shoulders, and wrists. So I recently bought a small, tabletop, etching press. I'm used to working with letterpresses, so I'm still trying to work out the kinks with the thing but hopefully it will lead to a more robust printing life for myself.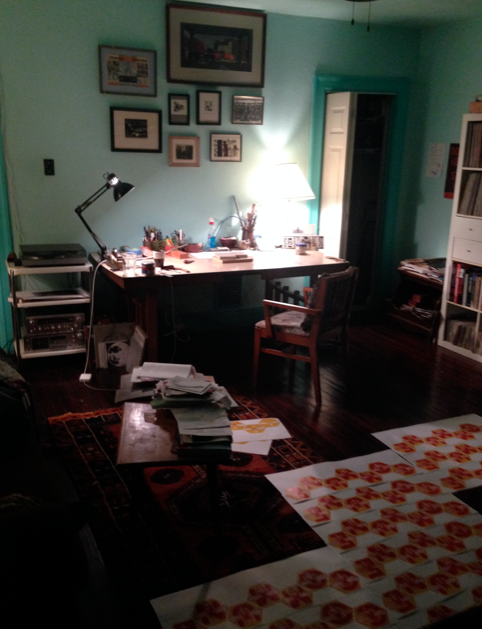 Ideally I don't need too much for a workspace. I've never really used a studio effectively. I've always worked on a desk in my bedroom. In my house in Portland I had two letterpresses in the basement, a platen press and a sign/proof press which was a nice set-up for me. It was basement so it could get dirty and messy on big print runs. But it was also a basement, so it was a little damp and moldy too. Prints took a lot of time to dry and often in the middle of big print runs I would feel like a troll as I walked upstairs to drink more coffee and see the sunlight. But, really, that was the best place I've had to work so far. Picture of that place below.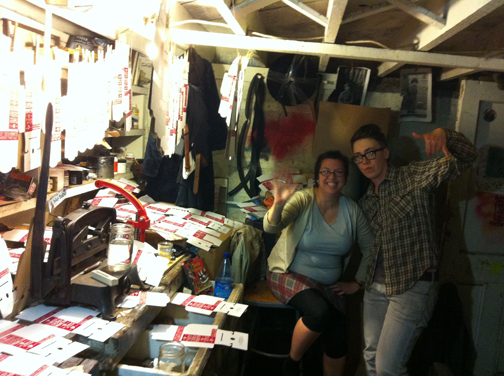 (pictured: friends and mess. not pictured: letterpresses. Couldn't find another photo offhand)