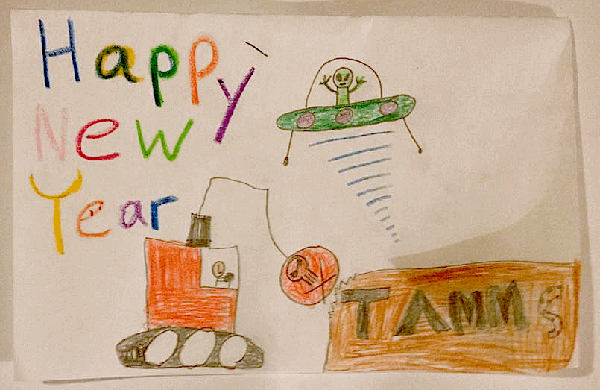 Drawn by the child of a man in Tamms. December 18, 2012.
From the TAMMS Year Ten website: "In February, Governor Quinn proposed the closure of Tamms supermax prison and has been steadfast in standing up to opposition from the guards union. After a year of battle in the legislature, the courts and the press, the closure has finally gone forward and will be completed on Janaury 4, 2013.
Shutting down the supermax will not only relieve the suffering of hundreds of men and their families, but it is a huge symbol to the rest of the country that the use of the supermax trend was a historic wrong turn and should become a thing of the past. Thank you to the hundreds of volunteers and organizations who pitched in to make this happen. We could not have done this without each one of your contributions. There is still a lot of work and advocacy going forward, but for now, we are celebrating a huge and rare victory!