Check out the website for a show on art and environmental justice that I have co-organized with Raoul Deal in Milwaukee. This past week, 17 artists did a host of fascinating public projects and interventions throughout the city. The website has images and text about each one and in the coming months, short films by Laura Klein will document each project.
Xavier Tavera and Maria Cristina Tavera, projections on the Milwaukee River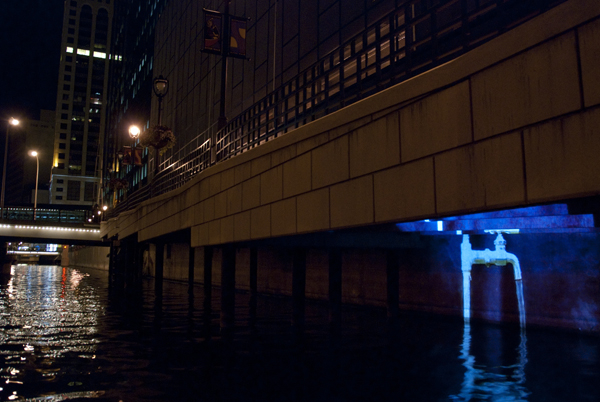 Watershed: Art, Activism, and Community Engagement
addresses the shifting ecological and political dimensions of water. The project, organized by Raoul Deal and Nicolas Lampert, uses art as a form of activism to comment on water issues in Milwaukee and the Great Lakes Basin, and their impact on the world at large. It tackles issues such as water shortages, notions of abundance, water privatization, invasive species, industrial pollution, and water as a human right. In July, 2010, 17 local and national artists created public art projects and interventions in Milwaukee and other sites in Wisconsin that addressed a myriad of water issues. In January, 2011 an installation and documentation of the interventions and the community print shops will be staged at the Union Art Gallery at the University of Wisconsin-Milwaukee.
http://watershedmke.wordpress.com/

Few more examples of some of the projects….
Jesse Graves, mud stencils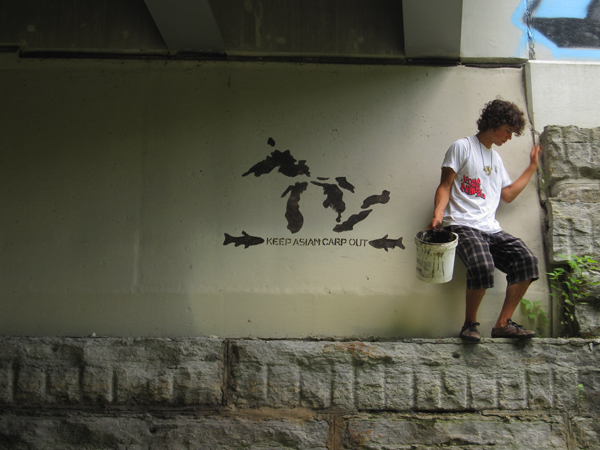 Ximena Soza and Christian Munoz, concrete river of fish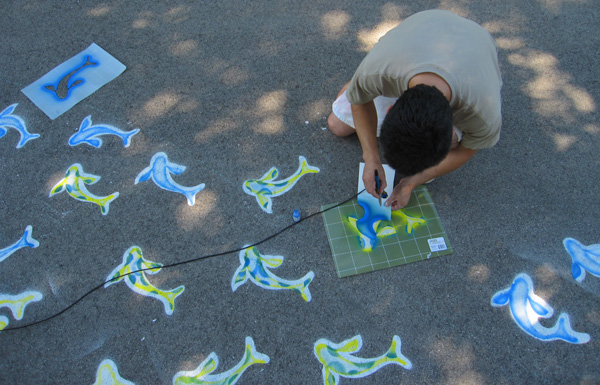 Sarah Lewison, water school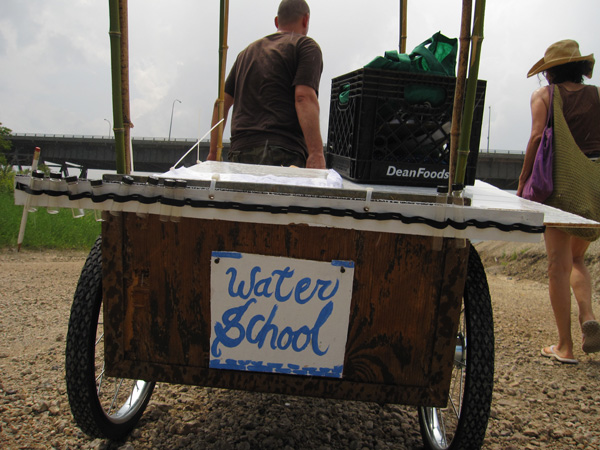 Nicolas Lampert, who owns water?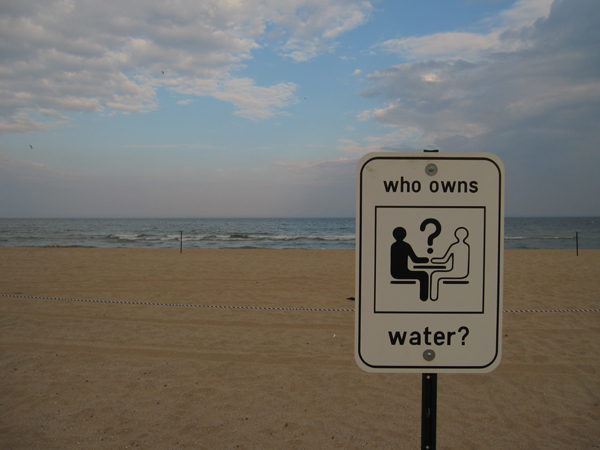 Tiffany Holmes, bottled water versus Milwaukee tap water taste test (tap water won!!)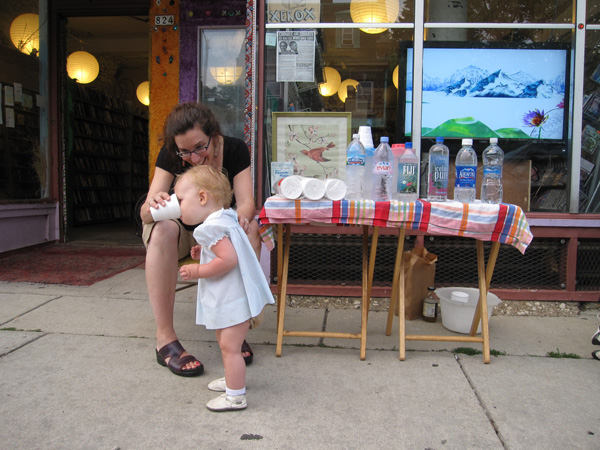 Katie Martin, island meeting place