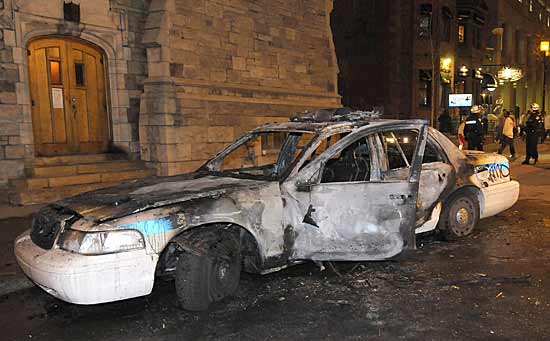 Quiz. A major riot took place in Montreal on Monday night where store windows were smashed and close to a dozen police cars were set on fire. Can you guess why?
A. The city rises up against capitalism.
B. Anger over police brutality turns into a full-scale riot.
C. Axl Rose.
D. Justseeds cannot fulfill all of its orders on time. The public freaks.
E. The Montreal Canadians defeat the Boston Bruins in game seven of the playoffs. Rabid sports fans loot downtown.
For the answer, check out this video.
http://www.youtube.com/watch?v=VSQ5uw2UVbY&feature=related