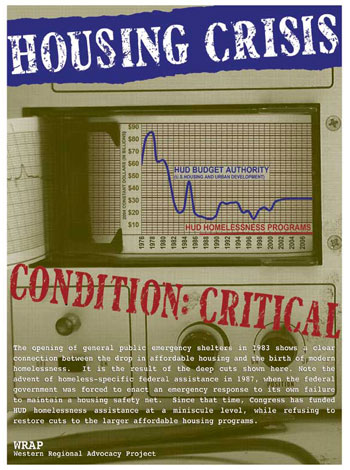 WRAP
(The Western Regional Advocacy Project) is a homelessness advocacy group that has realized the power art has in spreading a message. For the past year or so they have been working closely with San Francisco printmaker
Art Hazelwood
to develop a series of mass-produced posters to illustrate the main points in their Without Housing campaign. Four Bay Area artists (Ed Gould,
Art Hazelwood
,
Claude Moller
&
Jos Sances
) created poster designs which are now available from WRAP. You can see the posters and order them
here
. To learn more about WRAP go here. And they are hoping to work with more artists in the future, so if you are interested, contact
Art Hazelwood
.