In order to not wait months between posts, I'm going to just share some individual books I've picked up over the last couple years that are extraordinary in some way. This week is a 1977 East German edition of John Reed's Insurgent Mexico, or in German, Mexiko in Aufruhr [Mexico in Turmoil]. Given the cool little flag on the frontispiece (see below), I thought maybe the publisher, Dietz Verlag, was some sort of Kreuzberg anarchist outfit, but actually almost the opposite. Dietz was the publishing wing of the SED (Socialist Unity Party), the single-party rulers of the GDR, or East Germany. The closest parallel to the US would likely be International Publishers (see HERE). I picked this book up at a church booksale, and while German-language books on left subjects aren't exactly common here in the U.S., I kept thinking I'd run into something else published by Dietz, but no such luck.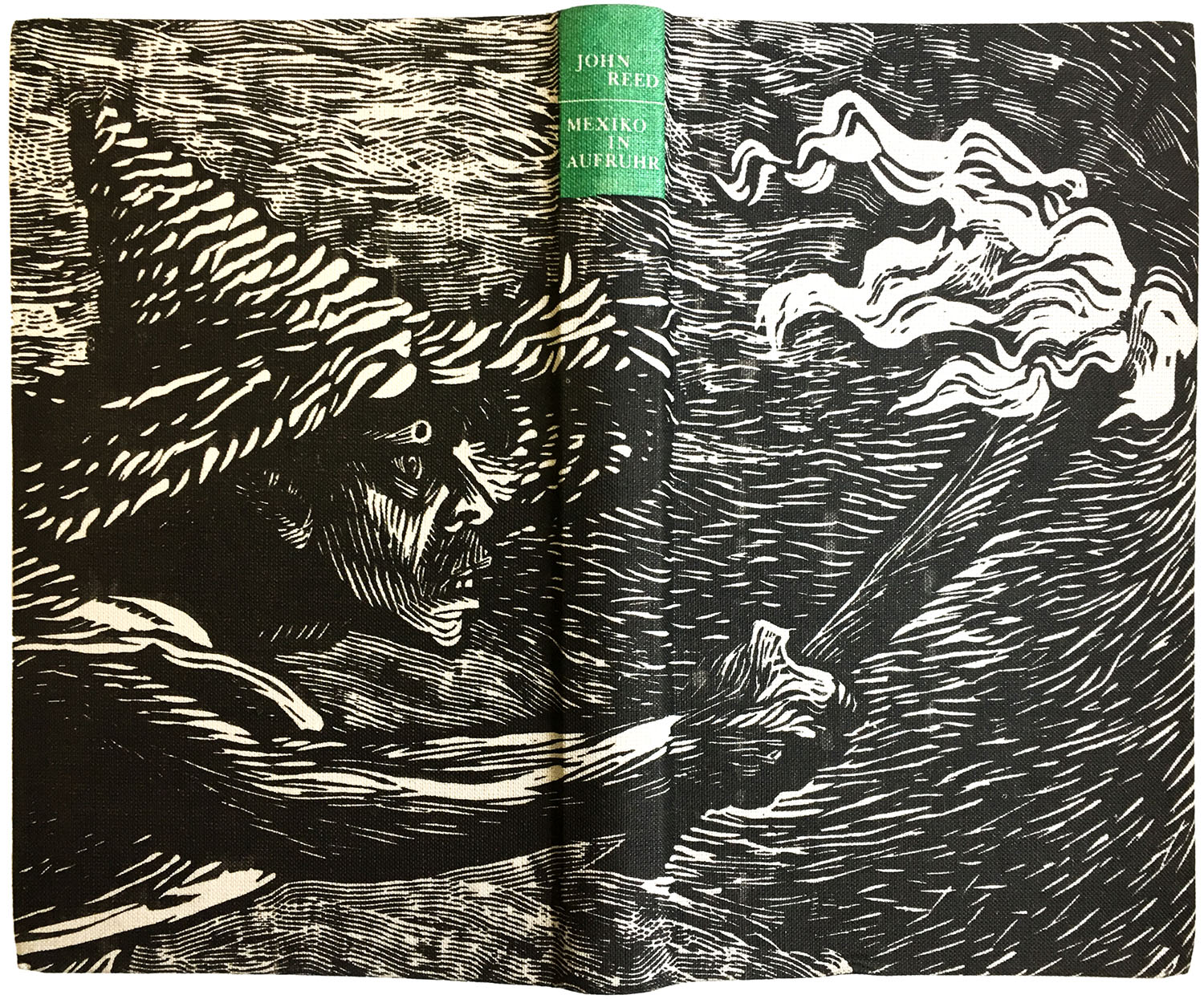 This edition of Reed's chronicle of the Mexican Revolution is quite handsome. Although not clearly attributed, the cover, dust jacket, and insides are illustrated by the prints of the Taller Grafica Popular. Both the dust jacket and the cloth cover above feature images by Leopoldo Mendez. The cloth cover shows the potential of these images. The full bleed and cropping give Mendez' torch bearer a masterful level of intensity, the flames bursting off the cover.

While it's really nice to see these TGP images in use, and I like the way the green text highlights the images, overall the designer could have put the images to better use. They sit somewhat inert on many of these chapter openers. But I also understand wanting to leave them alone and let them do their own work. This was it is definitely a lot more "classic" looking.